What makes an on screen couple odd? The answer is simple, the wrong choice of actors, lack of chemistry between the stars playing their respective roles and the way their track is introduced and carried forward both by the writer and the director. Sometimes the story is not strong but poignant performances, sleek direction and on screen chemistry between the leads can make an on screen couple a hit. At other times even when the actors give their best performances and the director puts in his best effort too, the overall product is not impressive because the story-line is dodgy.
Here is the list of some of the most odd couples from a few recent drama serials.
Aiman Khan & Sajid Hassan (Beqasoor)
Sajid Hassan is one of the most talented actors of our drama industry therefore it was just plain sad watching him being part of a drama like Beqasoor. Older men get married to younger girls all the time in dramas but the shocking age difference between Shehryar (Sajid Hassan) and Sehr (Aiman Khan) and the way some of the scenes after they got married were shot coupled with the dialogues and few of the developments made their track cringe-worthy. This particular couple is in the list because of the way their track was covered and the overall developments in their story. Like every other track in Beqasoor it had absolutely no depth and it got worse with every passing episode. Sajid Hassan and Aiman Khan both gave brilliant performances but the twists in their track were so absurd that it was a total failure.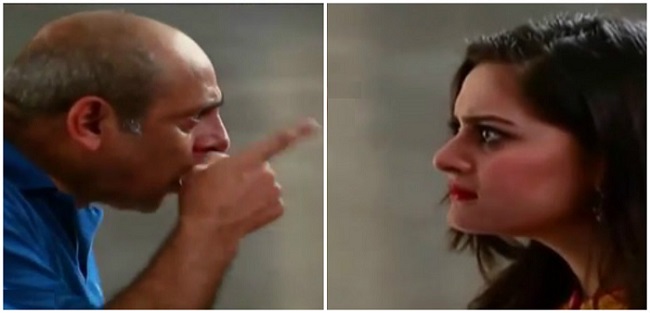 Hareem Farooq & Osman Khalid Butt (Sanam)
Sanam being the highly anticipated drama actually came with the biggest shock for the viewers when the promos suggested that OKB was paired opposite Hareem Farooq. The disappointment also came with a reason that people were still not ready to accept the favorite Mother-Son duo from Diyar-e-Dil as a Married Couple in Sanam. By the time Sanam started, a lot of people gave Hareem & OKB's pair a chance thinking that they will be getting to see some unconventional sort of a couple & the casting director must've had something in his mind, only to find out that it was a bad bad bad decision that he made. Aila & Harib's characters weren't etched out properly by the writer which made the hopes of the viewers falter but what made things worst was the fact that the viewers couldn't curb the oddness which peaked through while seeing Hareem & OKB together as a couple because they lacked chemistry & didn't look like a married couple from any angle. OKB looks best when he is paired against petite actresses & Hareem's personality is surely not petite, which is why in all those scenes where Harib was seen chanting Aila Jaan, it made the viewers feel that he actually meant Aila Baji Jaan.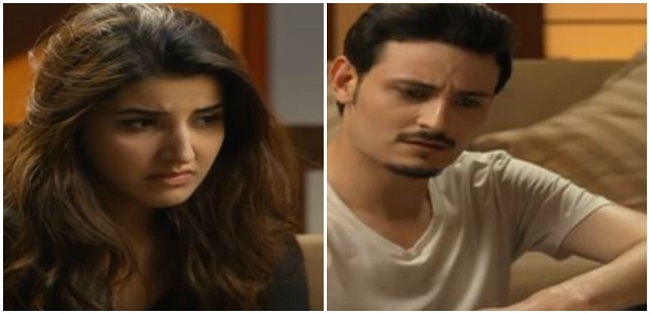 Humayun Saeed & Armeena Rana (Bin Roye)
Even with all its weaknesses Bin Roye is a much better drama than many other dramas in this list but since we are talking about odd couples therefore the leading pair of Bin Roye Saman and Irtiza definitely fits the bill. These roles are being played by the very talented Hamayun Saeed and not-so-talented Armeena Rana Khan. The reason why this couple is odd is that there is absolutely no chemistry between Armeena Rana and Hamayun Saeed. Another reason is that the scenes covering their relationship were too short in the last two episodes. The few conversations they had when Irtiza used to visit Saman often in the US were quite monotonous. Most of the viewers have not been able to relate to the connection these two characters share because of these two reasons and also because most of the times Armeena Rana Khan's confusing expressions and shaky dialogue delivery leaves you disappointed.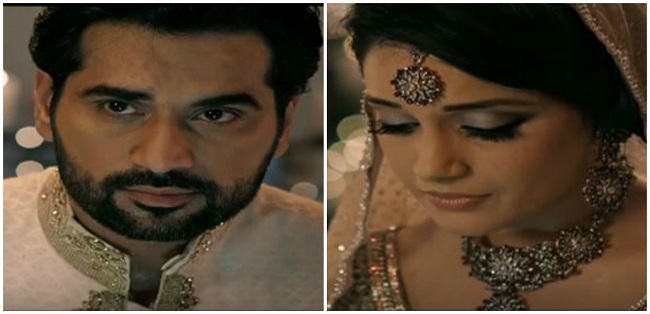 Zahid Ahmed & Sonia Mishal (Sangat)
This has to be the most odd couple in this list for obvious reasons! The way Salma's character stood by Shahwez even after finding out that he had raped someone was just plain sick! We have seen many desperate girls in dramas who love a man even though they can never be with him but Salma really was one-of-a-kind and not in a good way! Shahwez played the role of the rapist and the hero at the same time and Salma's character was used repeatedly to plead Shahwez's case. This couple was odd not just because of their relationship with each other but right till the end the viewers never really figured out why their relationship was given so much importance. Zahid Ahmed's talent was wasted in this drama because of the way the story was taken forward.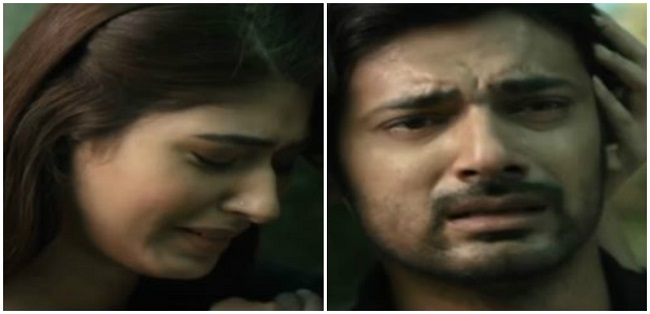 Saboor Ali & Salahuddin Tunio (Beqasoor)
Yes Beqasoor had some really odd couples to its credit! Saboor Ali's character Hira was shown as a girl who would even jump off a cliff to please her step-father and she did just that when she decided to marry the suitor Ameen (Salahuddin Tunio) which her father had selected for her. Hira kept on going back to Ameen for various reasons and they got plenty of screen time together. The choice of actors clearly shows why this had to be one of the most odd couples in drama history. Saboor Ali somehow is part of two other projects in which she will likely end up marrying men who are not exactly her age. In Tere Chah Mein her character is about to marry a man much older than her and her character is seen flirting with Faisal Qureshi in the promos of drama serial Waada – more odd couples coming our way?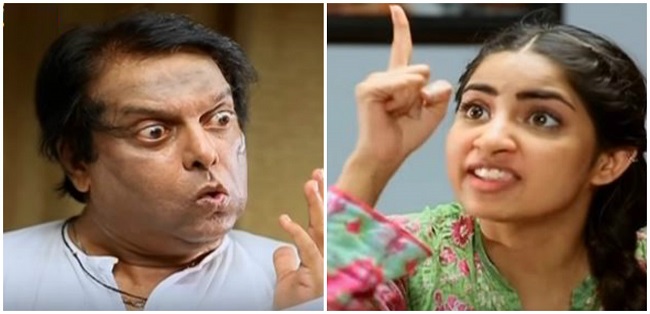 Adnan Siddique & Mawra Hocane (Aahista Aahista)
Yes, we all know the fact that Awazaar (Zawar) was shown years & years, probably a couple of decades older to Haya but to see them romancing right underneath the eyes of Zawar's first wife Sofia was so inappropriate. I can't remember how many times I felt nauseous seeing them acting all lovey dovey with each other. It is not a secret anymore that Adnan Siddique likes to be paired with girls quarter his age, but that drama included a lot such scenes where both Adnan & Mawra had to show how much they loved each other, which was nothing but puke-worthy. The fact that Haya was ready to sacrifice everything for Awazar because she was in love without even knowing him personally made the viewers question the credibility of the writer. It was directed by Haseeb Hassan & it reminds me that even in Aahista Aahista, Awazar was mad about the Pakistani parathas that Haya rolled, just like Harib is about Aan's parathas in Sanam, I guess Haseeb Hassan has a thing for parathas, hmmmm!!!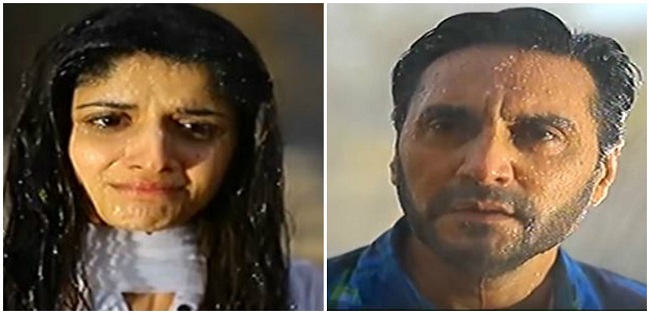 Ayesha Khan & Danish Taimoor (Shert)
Just as weird as the plot of the drama was, the pairing of Ayesha Khan opposite Danish Taimoor was odd too. In a few episodes, Ayesha Khan's character was married to Syed Jibran & we could see how they both looked good together because they fall in the same age bracket. When Ayesha's character got married to Danish's in the later part of the drama after so much of flirting & what not, not only their scenes, their conversations & their chemistry was bad, the overall age difference between the two made things far more cringe-worthy. Ayesha Khan's character was quite desperate in the drama where she only gets married to Danish to get back with her husband & in the middle of this, she falls pregnant while she is married to him *pukes*. Well long story short, it was hard to sit through Ayesha Danish's scenes not only because the relation they shared was bizarre but also because even a lot of tight curls & Khaadi's Kurtas designed for girls, the drama-makers couldn't curb the fact that Ayesha basically looked like Danish's Bari Appa Jee!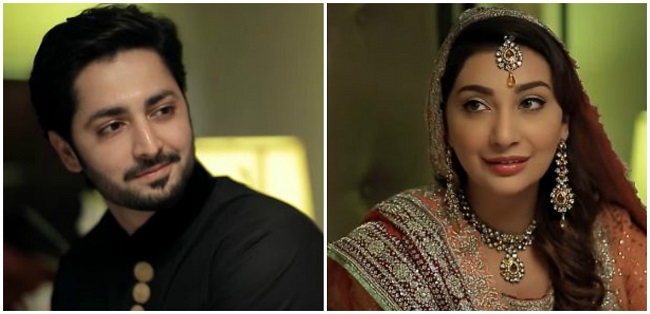 Sana Javed & Murad Jahanzaib (Zara Yaad Kar)
We all know that Mahnoor got Umar Din as a punishment for all the mistakes that she committed in life & the writer wanted to justify that after suffering a lot, Haadi ended up being the one who sentenced Mahnoor to life-long imprisonment by getting her married to Umar Din, but the idea of that couple still haunts me to date, that's why the inclusion seems inevitable!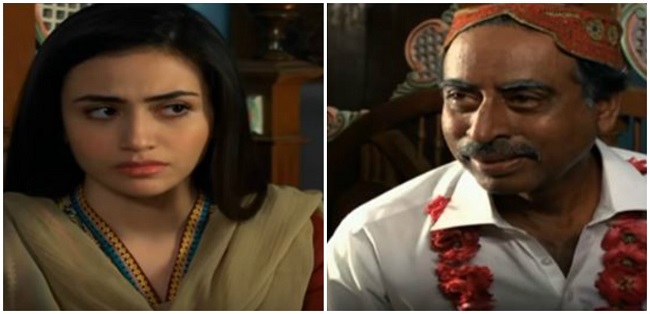 Samina Peerzada & Waseem Abbas (Aap Ke Liye)
They both are very experienced actors & they both are hired to play a negative role in a drama. There is absolutely nothing wrong in pairing them as a couple but the treatment both Samina Peerzada & Waseem Abbas have given to the characters of Nishat & Imdad is bizarre to say the least. In quite a few scenes, Nishat & Imdad are seen suggestively flirtatious with each other which makes their scenes hard to sit through & what's worse is seeing Waseem Abbas in a Beige Silk Night Suit time & again! Considering the amount of experience they both have, it is actually sad to see them going over-board with their portrayal & coming across as creepy, negative & the most odd couple on-screen of recent times.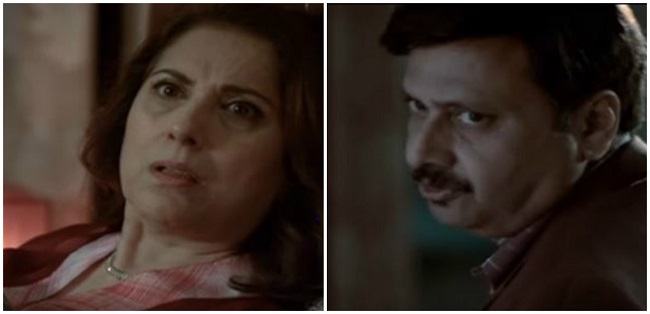 So, there you have it, our list of the most odd couples of Pakistani dramas. I think the casting directors have a huge responsibility on their shoulders when it comes to casting actors for different roles because by the end of the day, it is an actor's job to elaborate a character on screen, so when the choice isn't going to be right to begin with, it will definitely impact the outcome of the drama.
What do you guys think about the list of odd couple, please feel free to share your thoughts & add more names to the list too.
Fatima Awan & Zahra Mirza.