While some Pakistani dramas stay logical and entertaining right till the end, there are unfortunately so many writers who often do not give these dramas the best ending. The writers have also talked about this situation in interviews. Sometimes they are forced to end a drama in a way they do not necessarily agree with. Everyone likes watching a happy ending but there are also so many dramas in which people want things to unravel gradually and they want that the ending is logical more than anything else. Sometimes in order to deliver the happy ending, the writers end up showing endings that are not even acceptable.
Some of these endings are so repetitive that most of the viewers do not even question them anymore! We have seen such kind of endings so many times that if any drama ends on a different note, it is nothing short of astonishing! Some of these endings basically show that most of our writers can write down an interesting story, they fail to end the story in a way that is pleasing. Most of the writers take the same old route which is why it is almost easy to guess how a certain drama will end.
Here are some of the most predictable and done-to-death endings of Pakistani dramas.
The Female Villian Goes Insane
Yes, only the female villain! Somehow the men in Pakistani dramas do not lose their sanity even though they are also equal culprits. In popular drama serials such as Balaa, Mehboob Apke Qadmon Mei, and Jhooti the female villains ran the show for 25 plus episodes. The sole reason why people kept on watching these shows was to see how they end up. They lost their senses in the end and that was their punishment. In Balaa and Jhooti, they also gave themselves a haircut which was identical! This ending has been used by writers in many other dramas as well. This is a convenient ending which the writers use to show that in the end this character is left with nothing and no one. There is no concept of penalizing the culprit in our dramas and most often even if it is done, the execution is not gratifying enough.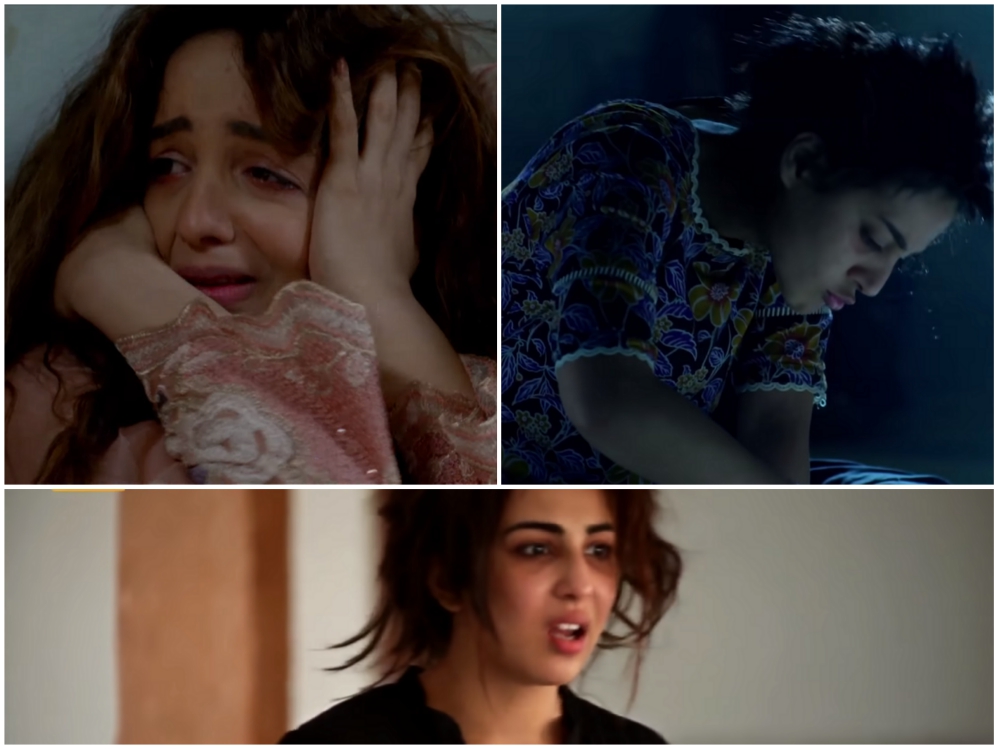 In drama serial Titlee, the main lead also had a similar ending. Basically all those women who are greedy or evil end up going insane! Would Mohabbat Tujhe Alvida and Dilruba have similar endings?
The Men Are Forgiven, Women Are Punished
It takes two to tango but most of the Pakistani writers do not agree with this theory at all! They show the men treating their wives like trash in more than 20 episodes but in the end somehow only the other woman is blamed and punished. We have seen some of the worst endings in which the wives forgave their useless husbands in the last episode while the other woman was completely blamed for everything. In drama serial Mere Bewafa, the most disloyal and irresponsible husband was forgiven with a smile and a hug at the very last minute while his second wife walked away! In Thora Sa Haq, the situation and ending were equally bizarre! And let's not forget, Ghar Titli Ka Par in which somehow Anji was the only one to be blamed!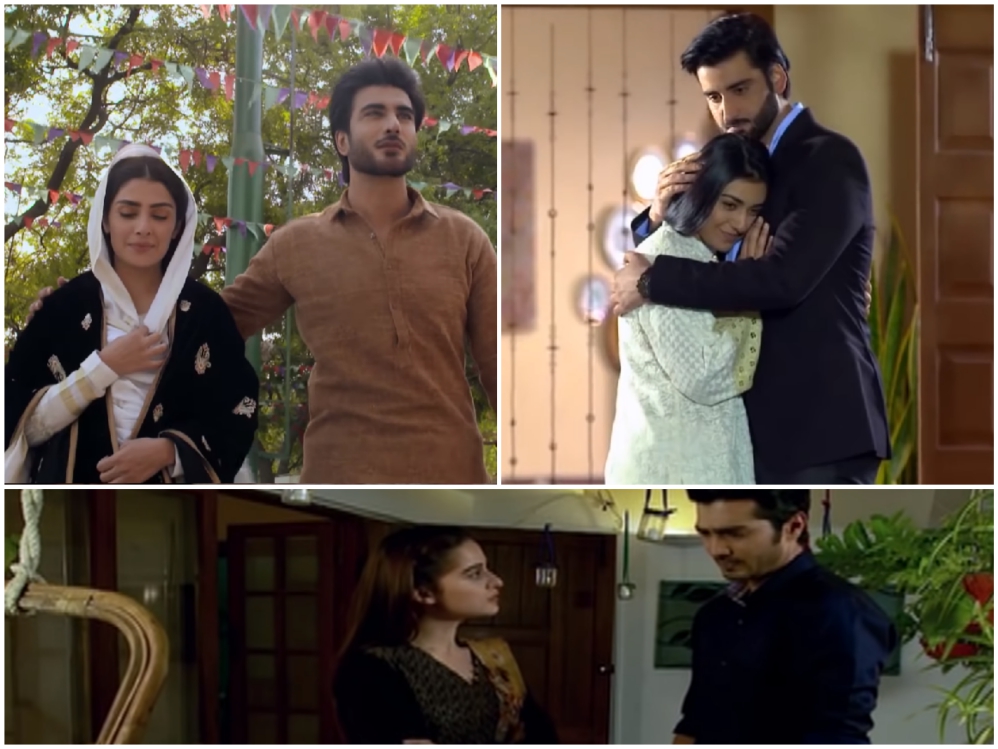 It is shocking how easily the drama writers forgive the men and put the blame on the woman. The wife also goes back to her husband as if he had never done anything wrong. This has to be the most repetitive and off-putting ending in Pakistani dramas.
Killing The Main Lead
Khalil-ur-Rehman Qamar is known for killing the main lead in the most dramatic manner. He is the only writer whose dramas end in this manner therefore it is highly predictable how his dramas would end. He shared in an interview that he does not believe in happy endings. Although some of these endings were too powerful to be forgotten, it can be safely stated that they are also getting repetitive. All these deaths were different but the reason was the same – love or the lack of it. Whether it was Sadqay Tumhare, Bunty I Love You, Pyare Afzal, Mere Pass Tum Ho, or Mohabbat Tumse Nafrat Hei, in the last episode some significant character was either killed or they committed suicide.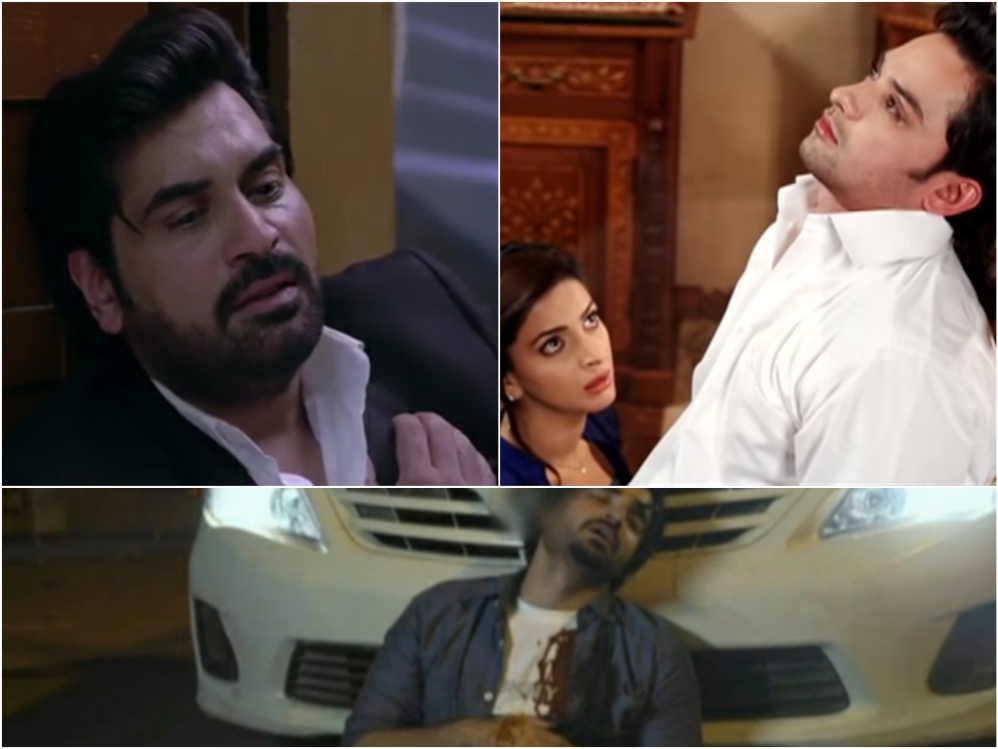 In the recent drama Yeh Dil Mera, Farhat Ishtiaq also gave the two villains a similar ending. It seems like some of the other writers are getting inspired by these endings! The difference is that Khalil-ur-Rehman Qamar kills off the characters people love and Farhat Ishtiaq killed the characters viewers hated.
The Most Unusual Unions
Sometimes there is so much pressure on the writers to bring two characters in the drama together that they end up bringing them together even though their union makes no sense. Ishq Tamasha and Aangan were two such recent dramas in which the union of the leading characters was so illogical that it was disturbing! Such endings show that the writers take their viewers for granted, they just go with whatever the popular opinion is on social media and do not give consideration to the actual events that have been shown all through the drama. In some of the dramas, the leading lady and the hero are meant to be together in the end whether it makes any sense or not! Such happy endings definitely do not please everyone.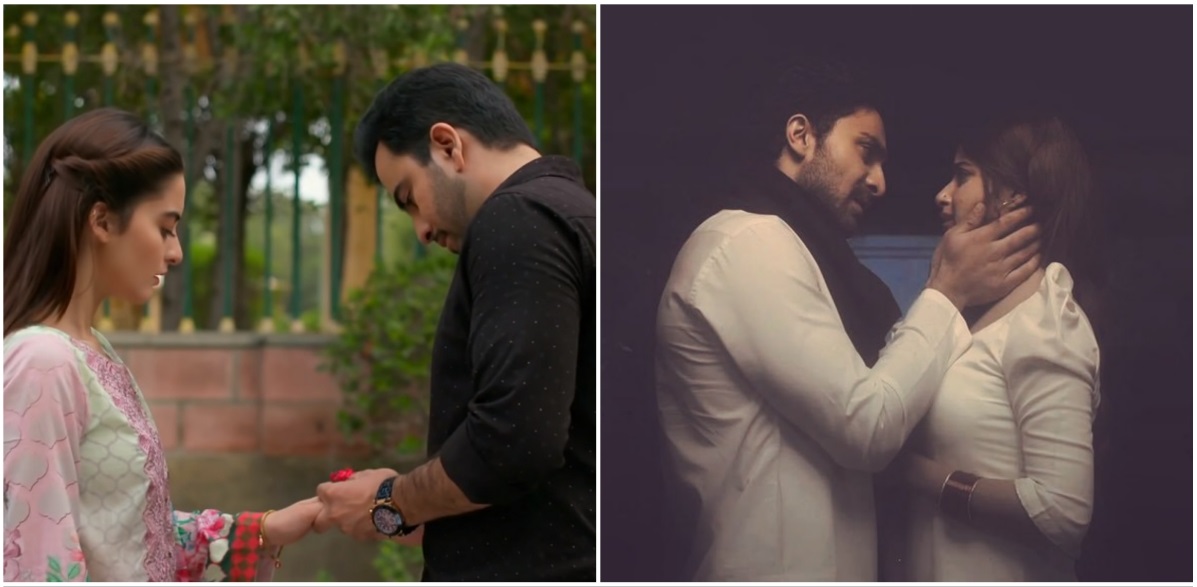 What do you think about these endings? Were they logical or not?