Versatility sets an actor apart from rest of the crowd. Versatile actors get extra recognition and are considered more serious actors. This art however is not an easy one to learn because becoming a character actor is a personal choice and it showcases the dedication a certain actor has towards their profession. An actor has to be natural and talented at the same time, in order to do justice to different kinds of roles they choose to assign to themselves. There are quite a few actors in our industry who have played variety of characters in their vast career and they have nailed each one of these characters. Every new character these versatile actors play leaves its mark because of the overall impact the character has on the viewers, which by the end of the day is a result of their versatility and confidence. Versatility requires a new get-up, a completely different body language and of course a powerful performance to show that the actor understands his or her character really well. Unless an actor is able to understand the character he is playing, he cannot possibly bring his on-screen character to life.
Here is the list of some of the most versatile actors in our industry who are constantly making their presence felt in variety of roles and have proven their mettle in the field of acting time and again. The list however is in no particular order.
Saba Qamar
Saba Qamar's acting skills have always been top-notch. She is a very confident actor who at all times knows what is expected from her which is why her performances always leave the viewers in awe of the perfect manner in which she translates each one of the roles assigned to her on screen no matter how different they are from one another. Saman's character in Maat, Sadaf from drama serial Thakan, Ayesha of Uraan, Farida of Digest Writer, Dania from the play Bunty I Love You, Sitara From Mein Sitara and Mishi from Besharam are just a few characters which were very different from each other but all of them were translated beautifully on screen by Saba Qamar.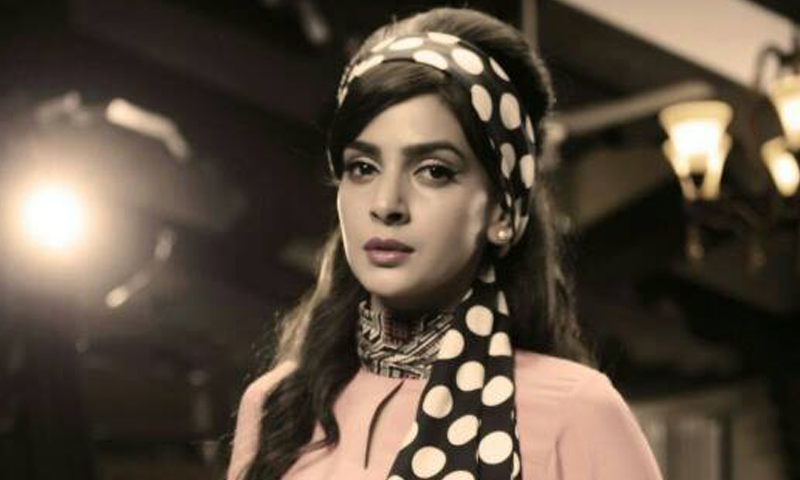 Bushra Ansari
Bushra Ansari is an institute within herself when it comes to talent & acting. It is like a done deal that if Bushra Ansari is playing a certain role, it will end up being one such character that will leave an impact, irrespective of the nature of the character. From caricature-ish Saima Chauhdry of Baraat Series to everyone's beloved loud & boisterous Bilqeees of Bilquees Kaur, from very controlling mother in Mera Naseeb & Jhoot to a very strong & iron-willed Sheedan in Udaari, you name it & Bushra Ansari has done that role to perfection. I believe there won't be enough words to actually praise the work that she has done throughout her acting career but her inclusion in the list is absolutely necessary. It is actually quite commendable that even though our drama writers come up with more or less similar characters, Bushra Ansari makes sure that she doesn't appear back to back in the roles that might be similar, that is why after a long time we got to see her play a very dominating mother in Jhoot recently, which is similar to the character that she played years ago in Mera Naseeb.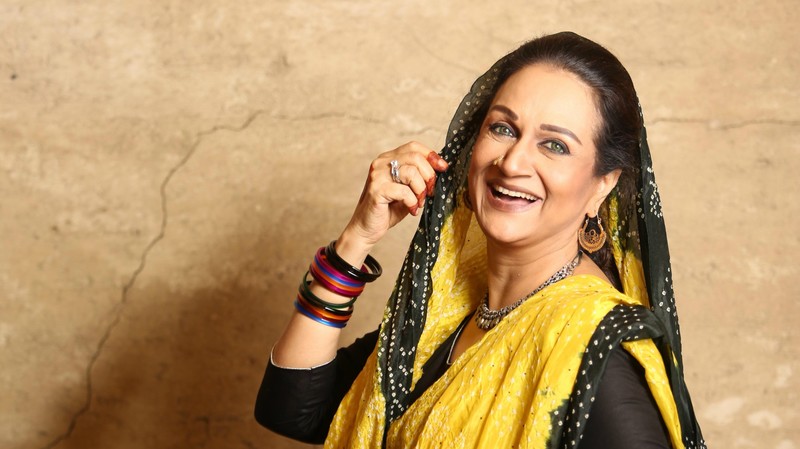 Nauman Ijaz
When we speak about versatile actors of our drama industry, the name that immediately comes to your mind is that of Nauman Ijaz. He has been associated with the showbiz for so many years & has done numerous dramas but till date, Nauman Ijaz happens to be one such actor who always surprises his fans with very a unique performance every single time. From a ruthless feudal in Ullu Baraye Farokht Nahi to a very obedient husband Farmaan in Bari Aapa, from very admirable Bhatti Sahab of Jackson Heights to heartless Gulistan Khan in Sang e Marmar, Nauman Ijaz has proved that he loves & takes pride in being versatile, that is why he happens to be one of those very few mature actors who completely transform their appearance to fit the roles that they are portraying, that is why each & every performance of his leaves an impact.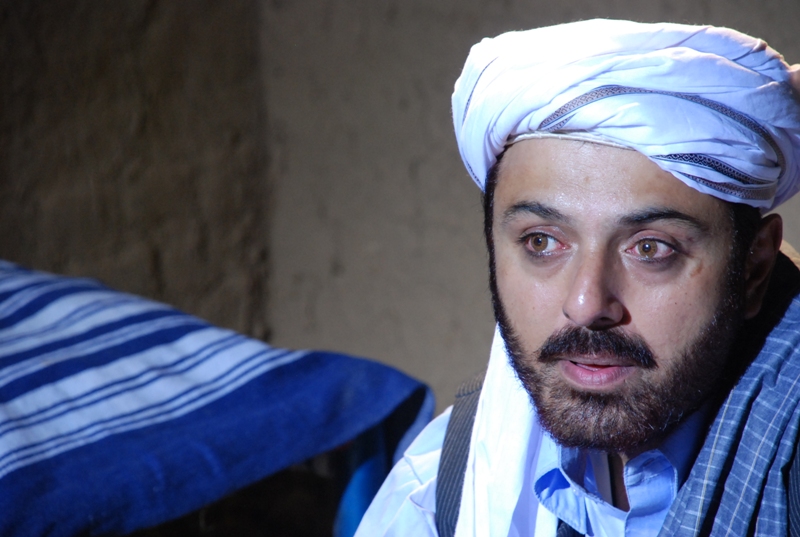 Sammiya Mumtaz
Sammiya Mumtaz was stuck playing the same old roles ever since Meri Zaat Zara-e-Benishan went on air. She was always seen as the majbur aurat in dramas but even when she was playing the majbur aurat her acting was always flawless. When Sammiya Mumtaz played the role of Rasheeda in drama serial Sadqay Tumhare, she made the viewers forget every other character she had played till date and she also proved that she was just as capable of playing a very complicated and somewhat negative role as any other actress. Sadqay Tumhare was a turning point for Sammiya Mumtaz after which her role in Udaari was greatly appreciated as well and now her latest drama Faltoo Larki shows her in a completely different avatar.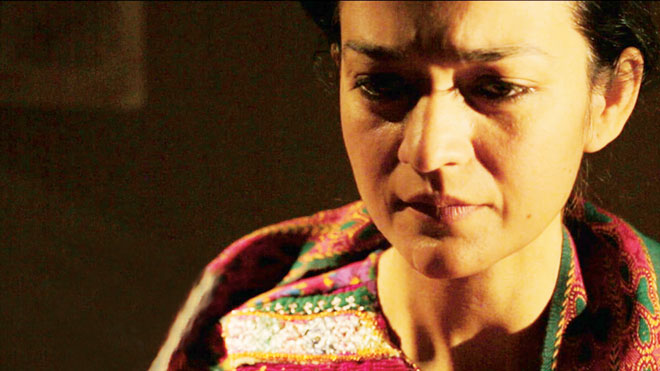 Sania Saeed
Sania Saeed is another character actor of Pakistani drama industry who has given one brilliant performance after another. Sania Saeed actually knows the art of conveying the feelings of her character to the viewers, which actually speaks about her experience as an actor & her love for & dedication to her profession. In her entire career, we have been blown away by Sania Saeed's phenomenal performances one after another. Sania might definitely do a selective work but she actually attempts roles that are completely different to one another. Sania Saeed happens to be one such actress who actually gives every character a 100%, be it in terms of change in appearance, body language, dialogue delivery or voice modulation, which is why she actually takes her sweet time in appearing on screen. Even though Sania Saeed have given us a lot of brilliant performances, a few characters that she actually made unforgettable are Bari Sarkar in Aseerzadi, Mehrunnisa in Zard Mausam, Akhtari in Mor Mahal & as currently seen warming the hearts of the viewers in Sang e Marmar as Gulistan Khan's wife.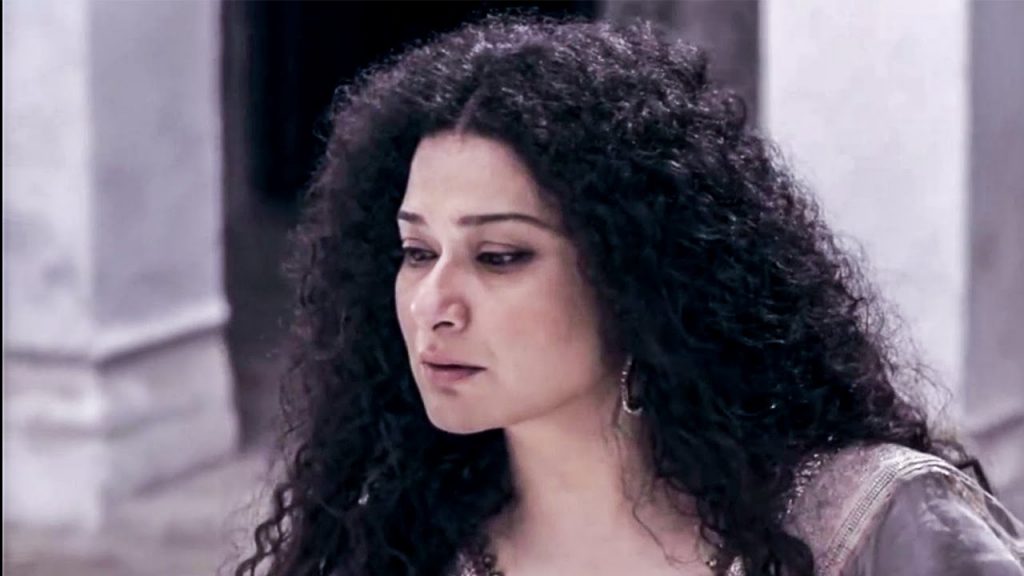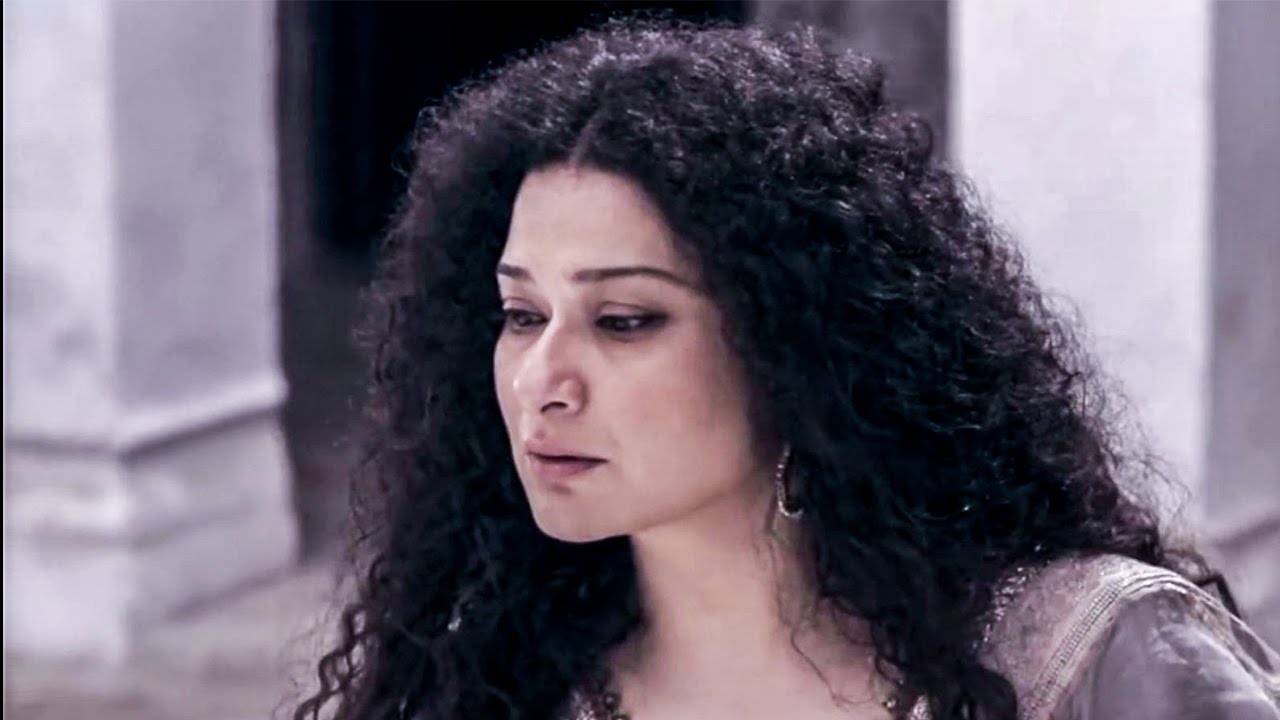 Syed Jibran
Syed Jibran has done it all from negative roles to those which make you feel for him and also comic roles in which he is not afraid to experiment with his looks and his acting is first-rate in all the plays he has ever acted in. Syed Jibran's role in Mere Khawab Reza Reza made the viewers feel for his character and his role in drama serial Chup Raho made the audience hate his character too. He made his presence felt in drama serial Shuk and portrayed different shades of Mohsin's character flawlessly. Right now he is playing two completely different roles in drama serials Noor-e-Zindagi and Khuda Mera Bhi Hai, both of which are not run-of-the-mill and have tons of room for performance. Syed Jibran is one of those actors who can make any role work by bringing out the best in all the characters he plays.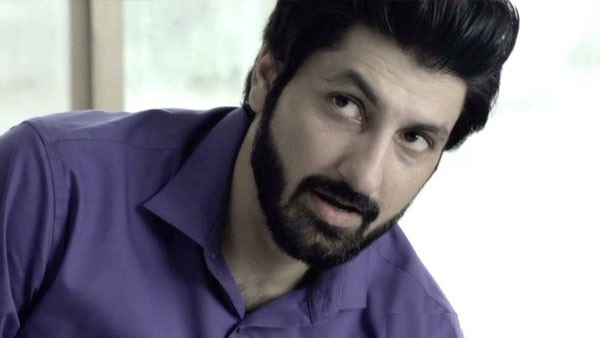 Samina Peerzada
Samina Peerzada's mention refreshes the memory of all those beautiful, unique & different characters that she has played in her career. Samina Peerzada is a veteran actor & that is why, her portrayal showcases the experience she has garnered over the years, due to which, she picks up the tone of her characters rightly & gives them a very accurate treatment. Samina Peerzada has shown her versatility by playing some very beautiful & some negative characters too. Where we all remember Samina Peerzada in beautiful roles like that of a submissive wife in Durr-e-Shehwar, a loving & caring Naani in Shehr-e-Zaat, a very optimistic & intuitive mother in Zindagi Gulzar Hai & Daastan & also a supportive mother in law in Rehaai, she also surprised the viewers with her impactful performances in negative light in the dramas like Noorpur Ki Raani, Meri Zaat Zarra-e-Benishan & App Ke Liye.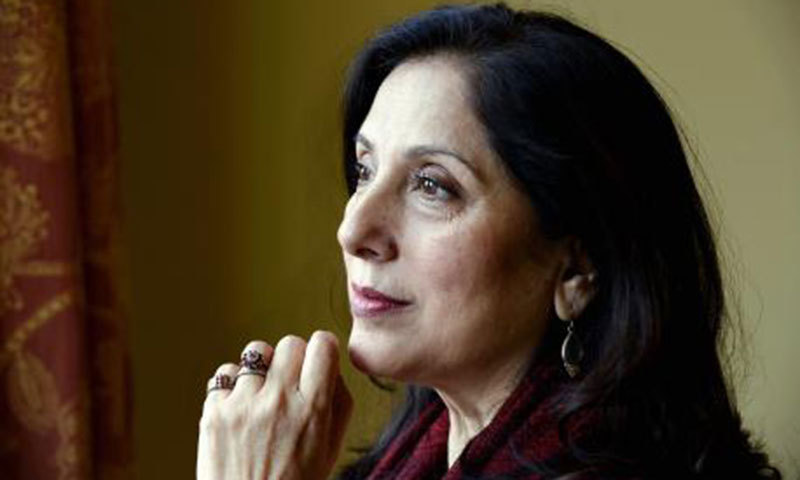 Hina Bayat
Hina Bayat had certain limitations in terms of characters she could play when she joined the industry but Hina Bayat chose not to get typecast & always did a very selective & amazing work. Hina Bayat is mostly seen as a mother in our dramas but the variety she brings in all these roles by making them completely different to each other proves her versatility. If Hina Bayat can convey the positive characters flawlessly on screen, she can also portray the negative characters convincingly too. If we look at the characters that she has played till date, it goes to show how different & unique her choices have been. Hina has provided the viewers with a variety by portraying completely different roles in the dramas like Mata-e-Jaan, Humsafar, Zindagi Gulzar Hai, Aunn Zara, Aik Nayi Cinderella, Muqaddas & Tere Mere Beech. Her recent portrayals as Shabnam Qureshi in Sanam & Nida's mother in Dil Banjara have taken the viewers by surprise because she has nailed those characters with her brilliant acting.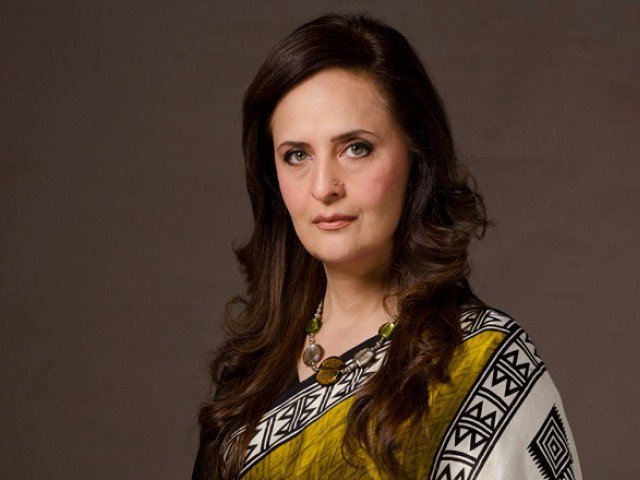 Faisal Qureshi
Faisal Qureshi's acting is effortless. He takes what he does very seriously, something which is quite apparent from the overall impact all of his characters have on the viewers. He has played roles which were nuanced, those which lied on the extremes and also those which made the viewers laugh. Faysal Qureshi's roles in hit drama serials like Qaid-e-Tanhai, Mera Naam Abdul Qadir Hai, Meri Zaat Zara-e-Benishan, Roag, Rang Laga and Bashar Momin all were dynamic and Faisal Qureshi did complete justice to them. Even when Faisal Qureshi does not play meaty roles in dramas, he makes sure that his acting never falters.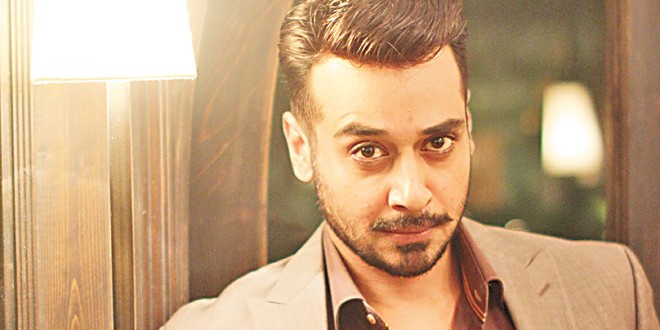 Sarwat Gillani
Sarwat Gillani is another one of those actresses who put their best foot forward every single time. Her looks and the way she acts is different in every drama and she is one of those actresses who try to take projects which offer variety of roles and these roles most often have a lot of room for performance. Sarwat Gillani played the role of Mahi in Malaal, Hania in Mata-e-Jaan Hai Tu, Zoya in Dil-e-Muztar among others and each of these roles had a very different appearance and story. Very soon Sarwat Gillani will once again be seen in a unique role in drama serial Seeta Bagri which goes to prove that she is constantly trying new things and excelling every time.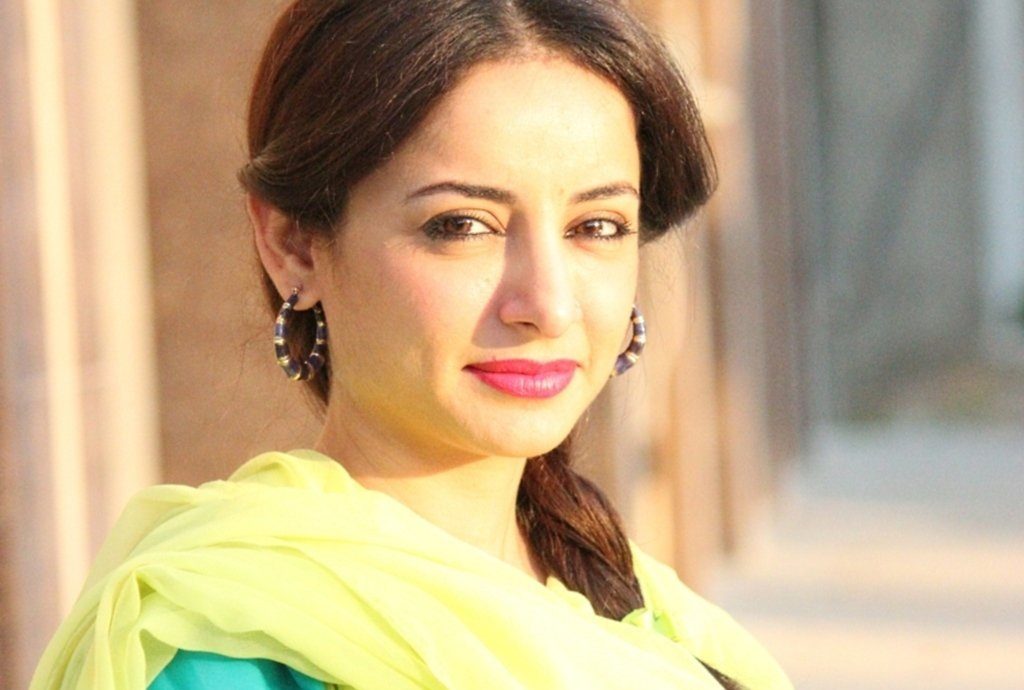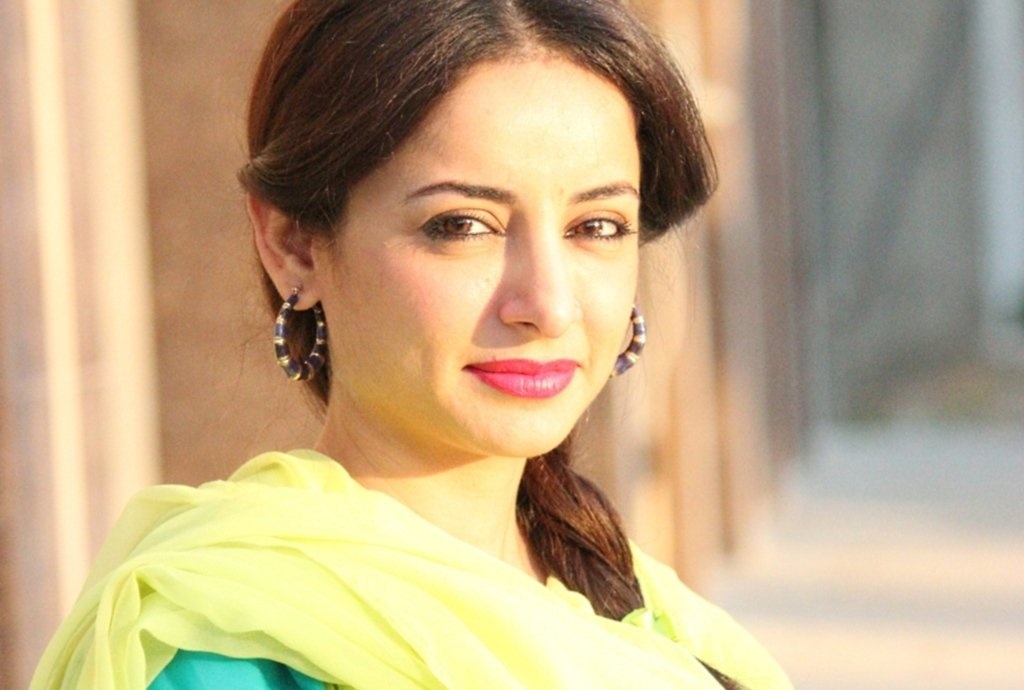 Saba Hameed
This name brings a whole lot of history with it because Saba Hameed is one such actress who has attempted all sorts of roles in her long career. We all remember Saba Hameed from Family Front, where she played a role of a naive housewife to perfection, setting an example in the genre of comedy with her amazing acting. Saba Hameed also impressed the viewers with her performances as stern mother in law in most of the dramas & just recently her performance as Zulekha in Dil Lagi testified her experience as an actor. Saba Hameed has done variety of roles where in few dramas she made us dislike her character the most, she also also made us feel for her in the dramas where she played the roles of caring mother. There was a time when Saba Hameed was being typecast but it is good to see her breaking the monotony & trying different roles now.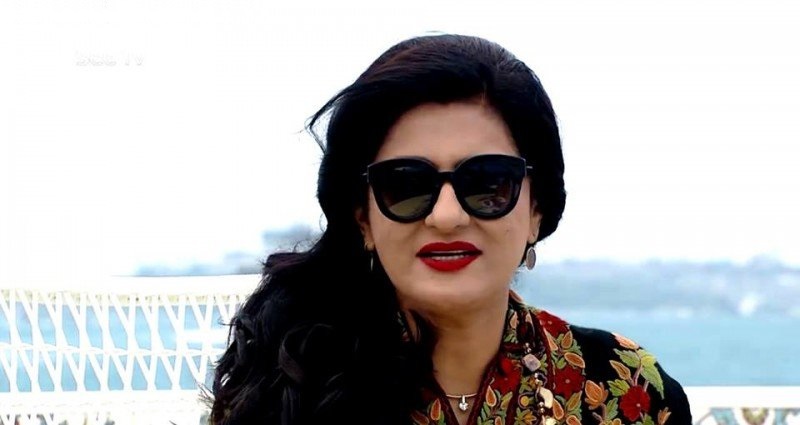 Mahira Khan
Mahira Khan only has a handful of dramas to her credit but every time she chose to do a project she refused to be typecast. After playing a rather simple role of Khirad in drama serial Hamsafar which was a massive hit, she refused to be stereotyped and was seen in a much more complicated role which went through various transitions in drama serial Shehr-e-Zaat. In Sadqay Tumhare she played another role which was different from both Falak and Khirad, Shano was more rebellious and her story and background was poles apart from both the prominent characters Mahira Khan had played in her previous plays. Right now in Bin Roye Mahira's character plays the role of an immature girl who is hopelessly in love. Just like all the other versatile actors in this list Mahira Khan too has owned every character she has played till date.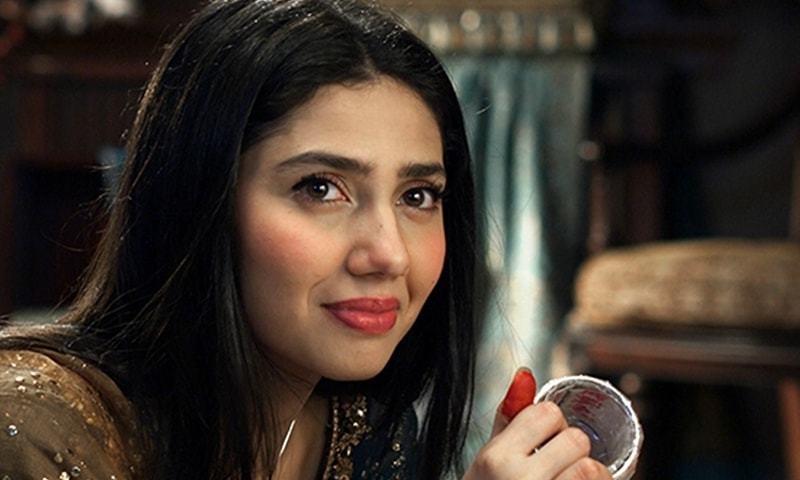 Saleem Mairaj
Saleem Mairaj has been acting in theater and television both for a long time but it was only when he starred in the soap Kash Mein Teri Beti Na Hoti that his potential was exploited to the maximum. He played the role of a head of an affluent family who was very controlling and bossy. Even with a demeanor that didn't exactly suit the role, his performance was convincing and flawless. He played the role of a malang who was one of a kind in Ullu Baraye Farokht Nahin equally convincingly and most recently for a long time his acting was the reason viewers hated and loved Jamil's character in drama serial Mann Mayal. Right now he is playing yet another role which is different from all the other roles he has played so far in Noor-e-Zindagi. Saleem Mairaj, just like all the other versatile actors in this list always managed to sport a completely different look for all his characters and delivered every time.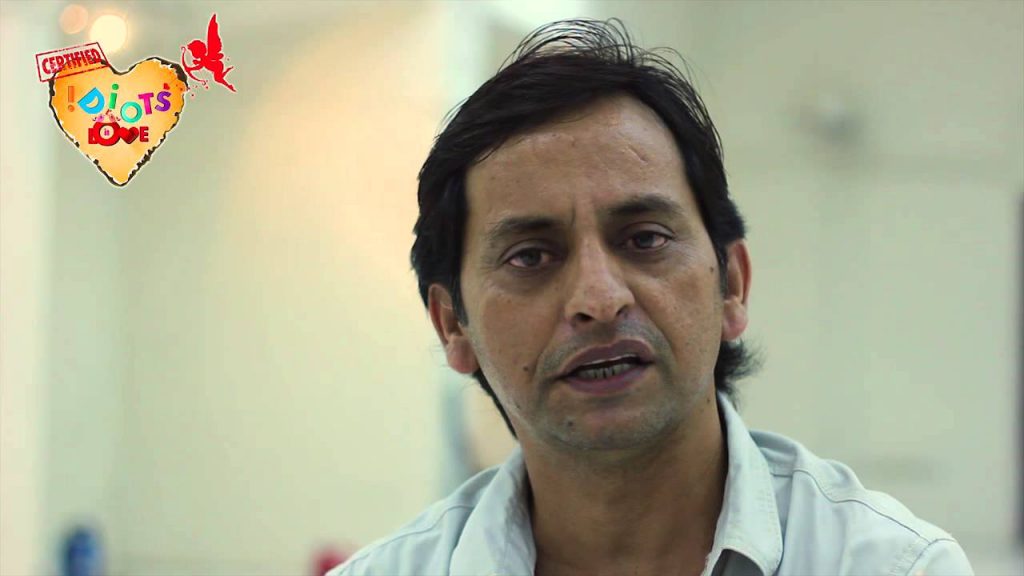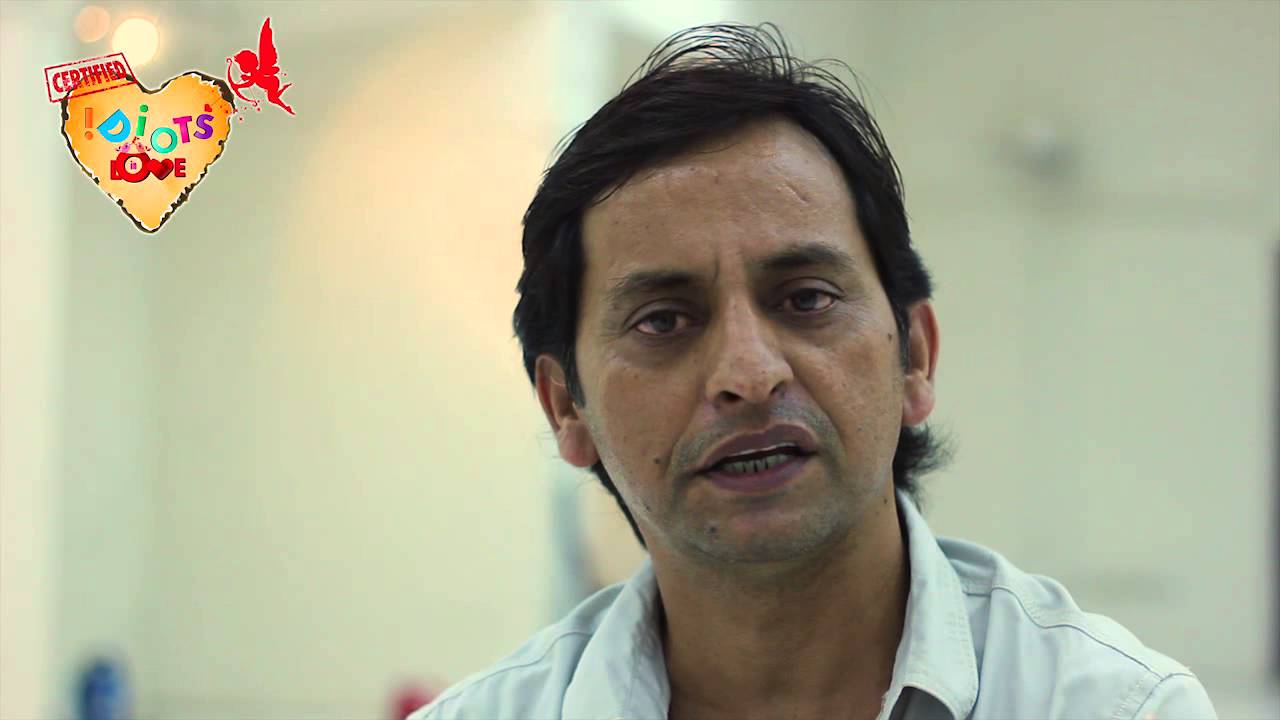 Imran Ashraf
Imran Ashraf has joined the drama industry recently but it is because of his flawless acting that he has made a name for himself & is now seen as a part of popular dramas. Imran Ashraf has been versatile in his choice of characters too because from comedy to negative roles, he has almost covered all the genres in such a short span of time. Imran Ashraf happens to be one such actor who makes acting come naturally to him, that is why he performs effortlessly. His character as Dastageer in Dil Lagi earned him a lot of attention because he acted his character brilliantly by adding a touch of humor to it & seriousness as well when required. On the basis of his performances till date, Imran Ashraf can be easily labelled as an all-rounder.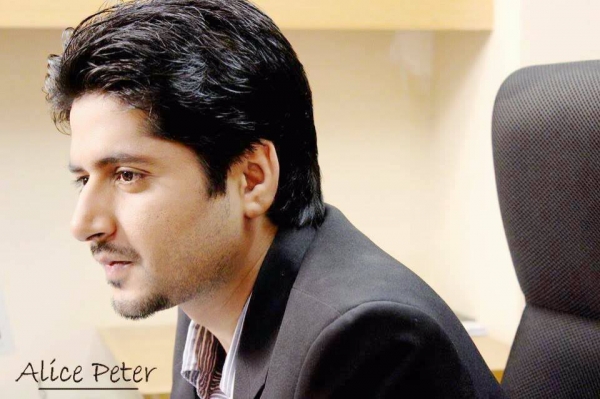 Malik Raza
Malik Raza has been in the industry from quite time now but he never got to showcase his talent as he was hardly seen on the mainstream entertainment channels & in popular dramas. Irrespective of the popularity of the drama, Malik Raza has proved that he is a character actor & he is going to give a 100% in all the roles that are assigned to him. It is good to see him taking such challenging roles which allow him to showcase his talent like that of Bakshi Jee in Jugnoo & Wahab Sunyara in Besharam, both these characters are so different to each other but Malik Raza proved his versatility by completely transforming his get up to adapt to the role he was assigned to portray, which is not only difficult but commendable too.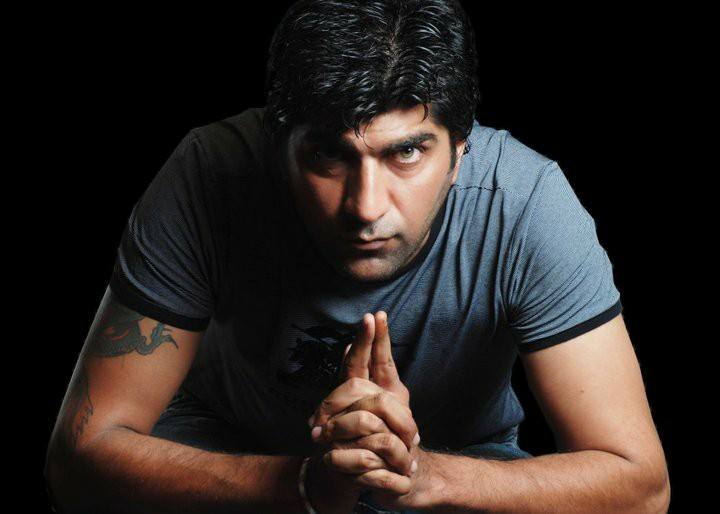 Saba Faisal
Saba Faisal joined the industry at a mature age where she could portray limited roles like that of a mother or a mother in law, but in such a short span of time, she has proved her versatility by taking up different kind of characters & giving them a persoanlity with her flawless acting. Saba Faisal has shown that no matter what the nature of the character is going to be, she can take it a notch higher with her portrayal of it. The character that Saba Faisal played in drama serial Durr-e-Shehwar left quite an impact, where she only relied on her acting & kept her overall look simple. Saba was also seen in Sangat, as a professor & a single mother & the look that she gave to her character in Sangat testified that she not only gives her best shot in terms of acting, but also in terms of personality & the nature of the character that she is portraying.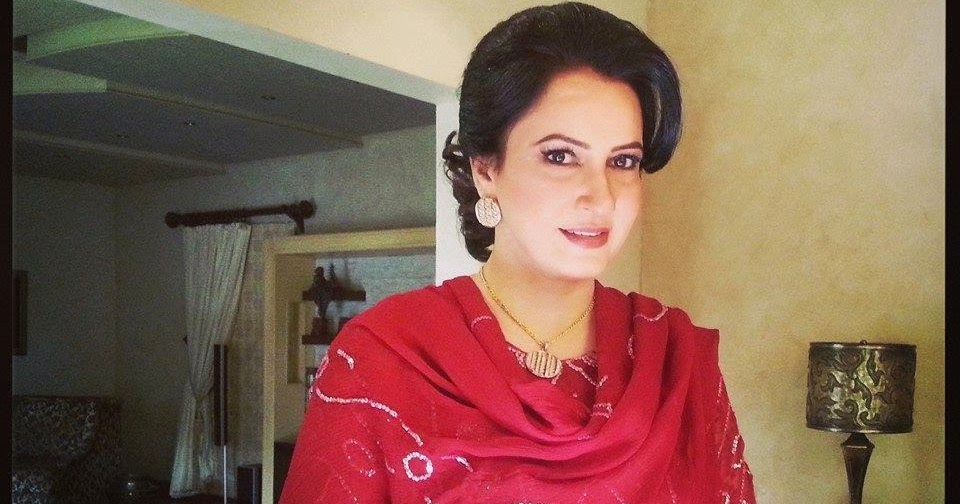 So, here's the complete list of those actors that we find versatile & talented. Please feel free to add more names to the list & don't forget to share your feedback as well.
Zahra Mirza & Fatima Awan.