As per private company Medialogic, which runs the current television rating points (TRP) system in Pakistan the highest ranked channel in the prime time in the few days of March i.e. from 16th – 19th March is Geo Kahani.
The statistics are shared by Geo Kahani, the GRP wise standing of various channels in the said duration is listed below (GRP is in the brackets)
1- Geo Kahani (127)
2- ARY Digital (107)
3- Urdu 1 (100)
4- Hum TV (74)
5- APlus (57)
Surprisingly the main entertainment channel of Geo media house i.e. Geo Entertainment is not even in the top five. Means Geo Kahani has outnumbered its own parent channel. Another interesting aspect is the entertainment content aired on Geo Kahani. Geo Kahani seldom airs any Pakistani program and depends on foreign programs among which Indian programs tops the list followed by Turkish plays. The prime time is allocated to Indian soaps like Kum Kum Baghiya, Dusri Shaadi, Jodha Akbar, CID and others. The main turkish play is Shaharzaad which has replaced Mera Sultaan. Apart from Indian and Turkish soaps, the channel also airs Animated English films dubbed in Hindi.
Further surprising is the fact that two other channels in this list i.e. Urdu 1 and Aplus at number three and five respectively also depend heavily on foreign content.More than 95% programs of Urdu 1 are foreign while more than 50% programs of APlus are foreign. Both Urdu1 and Aplus air Indian soaps in prime time on week days.
Urdu 1 only airs Pakistani dramas on Friday and Saturday at 9:00 pm while few Pakistani sitcoms also constitute the minor portion of Pakistani content on Urdu1. The famous Indian soaps of Urdu 1 are Veera, Nisha aur uskay Cousin. Turkish dramas aired on Urdu 1 are also very popular, like currently aired Ashiyana Meri Mohabbat Kaa.
Aplus the channel ranked at number five airs Indian soaps on three weekd ays (Monday, Tuesday, Wednesday) in Prime Time. Apart from Indian soaps, Indian horror shows and variety shows (dance and singing contests).
ARY Digital ranked at second and Hum Tv ranked at fourth are almost totally airing Pakistani content. Currently no foreign program is aired on ARY Digital, while an Indian variety show (singing competition) is being aired on Hum Tv on weekends (Satruday,Sunday).
It is said the statistics never lie, though our current TRP system is debatable and is not considered a true reflection of viewer choice still these numbers prove that a sizable number of television viewers opt to go for foreign content  (Indian followed by Turkish) instead of Pakistani content.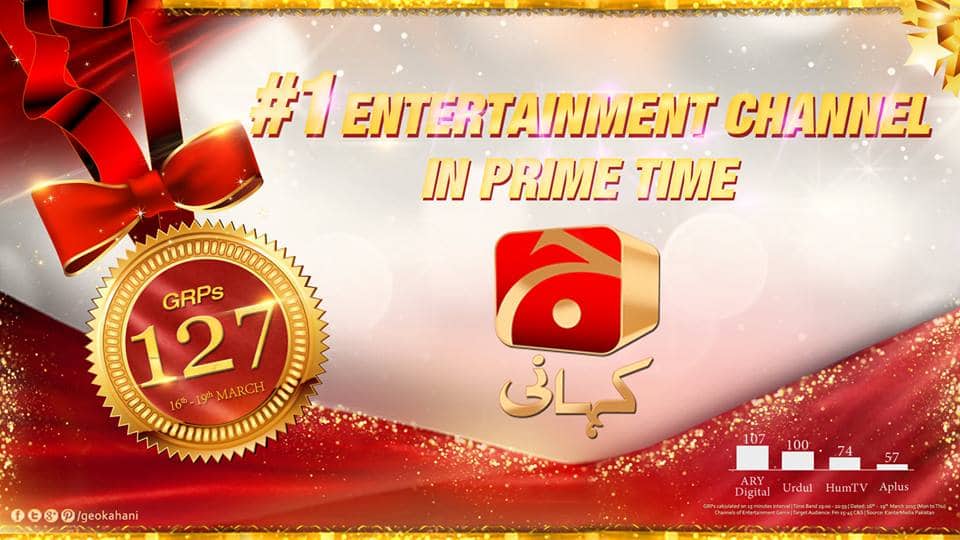 Rashid Nazir Ali