The women working in the Entertainment industry of Pakistan have got some real talent and serious potential. It definitely isn't a piece of cake to work in an industry where you are always at the risk of open and often criticism. According to my personal opinion, it's the women, who are mostly getting criticized in the social media (particularly Facebook) either for their acting skills or their dressing (Meera, Veena, Mathira and few others are especially on the hit list for that matter). Hence today, I decided to talk about those ladies who really stood out in their respective fields, worked hard, achieved something appreciable and really made us proud.
Mehreen Syed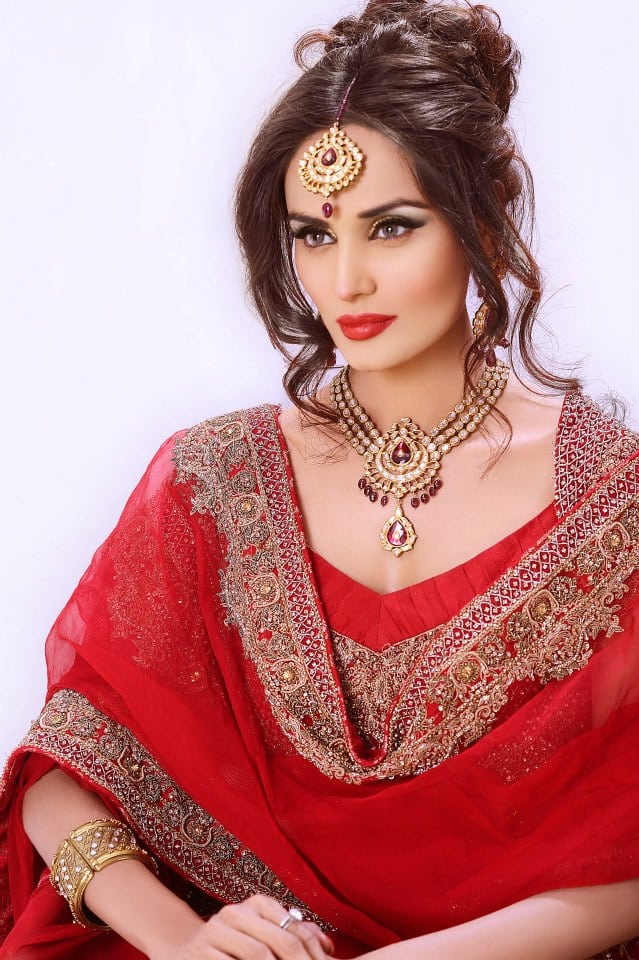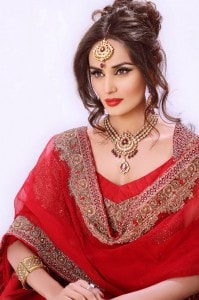 The first ever Pakistani model to have appeared on the cover of Almara, Mehreen Syed is a wonderful multidimensional personality. Her earlier fame comes from her tremendous modeling career. Mehreen represented Pakistan in many international fashion events and magazines including Vogue and Time. For her modeling career, she has bagged many awards including the "International Model of the Year" and "Face of the Year" awards.
Other than being a spokesperson and brand ambassador for many international brands, Mehreen Syed has broaden her horizon and came up with her own fashion academy IFAP in Lahore, for which, till date I heard nothing but pretty impressive reviews. Not only that, but earlier this year, Mehreen came up with her own blog that incorporates fashion and beauty talk in a desi way. Mehreen Syed – the model, the business women, the wife and now a mother is definitely an inspiration for those who plan to come to this field.
Mehreen Jabbar
With the magnificently successful names like Ramchand Pakistani, Doraha, Daam, Malal and Vasl, Mehreen Jabbar really doesn't need a formal introduction. Hailing from the city of sea and cool breeze Karachi, Mehreen Jabbar belives in perfection and leaving no loopholes. Her first movie as a director, Ramchand Pakistani won the People's Choice Award in the Fribourg International Film Festival, Switzerland in a time when Pakistan's film industry was crippling. Here is a list of awards and nomination that I found on her official website, makes me so proud of her being a Pakistani woman.
Audience Award for Ramchand Pakistani, Fribourg Film Festival, Switzerland.
Honourable Mention for Ramchand Pakistani, Fribourg Film Festival, Switzerland
E-Changer Award for Ramchand Pakistani, Fribourg Film Festival, Switzerland. – 2009
FIPRESCI Prize for Ramchand Pakistani by the International Federation of Film Critics.
Honourable Mention for Ramchand Pakistani by the 13th Annual Satyajit Ray Award at the London Film Festival. – 2008
Global Film Initiative Grant for Ramchand Pakistani. – 2006
Best Director for TV series Harjaee (The Unfaithful), Indus Drama Awards. – 2004
Young Achiever's Award, IndusVision Channel
Nominated for Best TV Series for Aur Zindagi Badalti Hai (And Life Changes), Lux Style Awards
Best Director and Best Film for Daughters of the Late Colonel, KaraFilm Festival, Pakistan
Best Series Award for Aik Mohabath Sau Afsaney (One love, 100 Stories) Pakistan Television Network
Aamina Sheikh
Aamina Sheikh is one of those distinct female celebs for whom I, personally have noticed a lot of hatred and negativity spreading on social media, people just doesn't find it necessary to think twice before bashing someone's natural complexion, body shape, postures and dressing for that matter, sadly. I really have to say that she is one of those marvelous dusky beauties we have ever had in Pakistan, and she really knows how to do her job well. Lately, she had been receiving great international exposure and fame for her acting ventures; it was nice seeing news about a Pakistani female film artist in international electronic and print media other than Meera and Veena.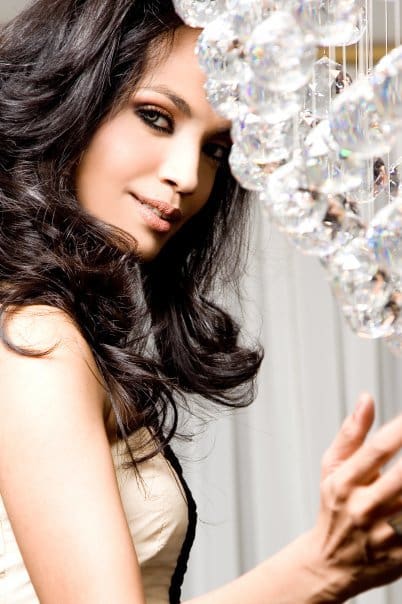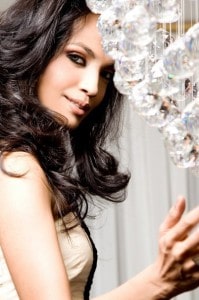 In addition to Lux Style Awards for her serials Dil-e-Nadan, Agar Tum Na Hote and her modeling projects, Aamina Sheikh won the Best Performance by an Actress Award in SAARC Film Festival Awards for her movie Seedlings, and for the same movie, she was awarded at New York Film Festival as well.
Sharmeen Obaid Chinoy
Sharmeen Obaid Chinoy, the first ever person to bring an Oscar to home, Pakistan for her venture Saving Face is a proud daughter, a loving wife and a caring mother. I really like the way she dedicated her huge success to the two men (father & husband) in her life, for behind the success of a confident, successful lady, there has to be a fair share of the courage and confidence that males of her family inculcated in her. In 2012, Sharmeen made it to the list of 100 most influential people of the world, I managed to take a list of her other awards and honours from her official website, take a look below. Sharmeen, definitely made all her fellow Pakistanis proud.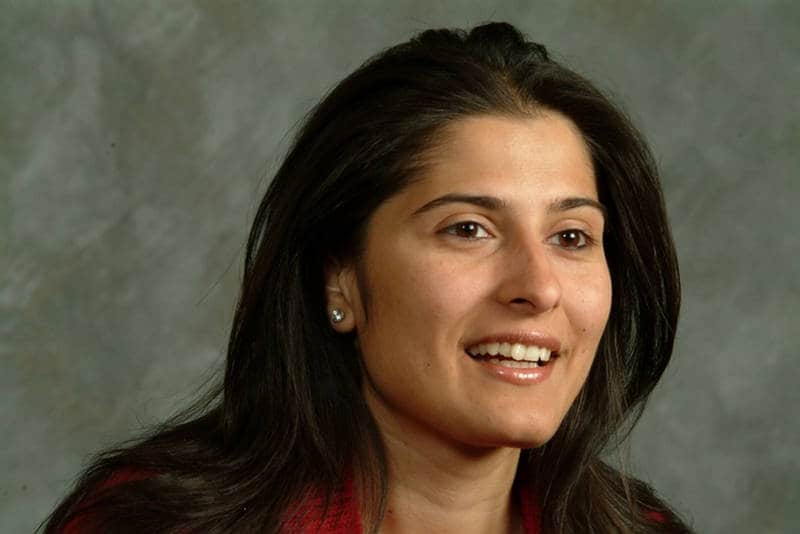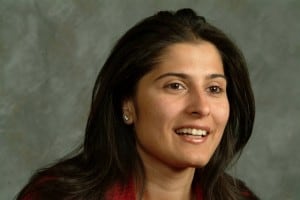 AWARDS
International Emmy Award – 'Best Documentary' : Saving Face, New York, NY (October 2013)
IDA Documentary Award: Saving Face, Los Angeles, CA (December, 2012)
Glamour Women of the Year Award,  New York, (November, 2012)
Juliane-Bartel Award: Saving Face Hannover, Germany (October, 2012)
Abu Dhabi Film Festival Audience Choice Award: Saving Face Abu Dhabi, UAE (October, 2012)
Nominee- Gucci "Women in Film": Saving Face Venice, Italy (July, 2012)
New York Indian Film Festival "Best Documentary Film": Saving Face New York, NY (May 2012)
SAARC Film Award "Best Documentary": Saving Face Colombo, Sri Lanka (May 2012)
Platinum Remi Award: Transgenders: Pakistan's Open Secret Houston, TX (April 2012)
Academy Award (Oscar): Saving Face Los Angeles, CA (February 2012)
International Emmy Award: Pakistan's Taliban's Generation New York, NY (September 2010)
Alfred DuPont Award: Children of the Taliban New York, NY (January 2010)
AIB Award "Best current affairs documentary – television" for Pakistan's Taliban Generation London, UK (November 2009)
Best of Asia: International Museum of Women San Francisco, CA (December 2007)
One World Media Award Broadcast Journalist of the Year London, UK (June 2007)
South Asian Journalist Association Award New York, NY (June 2006)
Livingston Award New York, NY (June 2004) (Awarded the Livingston Award for Best International reporting under the age of 35 in any medium, print and broadcast)
Special Mention "One Future Prize" Munich International Film Festival Munich, Germany (June 2005)
American Women in Radio and Television Award, New York, NY (June 2005) (Received the Gracie award for Outstanding documentary film)
Cine Golden Eagle Award Washington, DC (Fall 2004) (Received the award in the "Informational" category) FRONTLINE/World received the prestigious
Edward R. Murrow award from the Overseas Press Club for its 2004 TV season. One of the episodes honored was Sharmeen Obaid's "On a Razor's Edge"
American Women in Radio and Television Award, New York, NY (June 2004) (Gracie Award for "Individual Achievement, Reporter/Correspondent)
SAJA award, New York, NY (June 2004) (South Asian Journalist Association Award for Outstanding Broadcast)
Banff TV Rockie Awards, Banff, Canada (June 2004) (winner of the special Jury award)
Overseas Press Club Award, New York, NY (April 2004)- (Awarded the "The Carl Spielvogel Award" for best international reporting in any medium showing a concern for the human condition.)
So this was my short list, feel free to add any name that you think have earned a dignified name for the entertainment industry of Pakistan and managed to present a softer image of our country globally.
Zubia Rizvi