Mahira khan, a VJ turned into an actress is currently living in the hearts of millions of people out there. She is undoubtedly one of the best things that happened to Pakistani film and drama industry. From good looks to great acting skills, this actress is bestowed upon with every single thing that makes her stand out in the crowd. She may be one of the most adored actresses in the country right now, whose childlike innocence, girly sophistication and flawless looks many look forward to watching in the evenings in order to forget the tribulations of their day.
Here are the few facts that are admired by her fans:
Comfortable in her 'OWN' skin:
When we hear the word 'naturally beautiful' the first thing that comes to our mind is ravishing Mahira Khan! Minimal makeup enhances her beauty in such a way that people are left in awe. Blessed with a perfect skin, Mahira Khan looks confident even in no makeup look. Her un-plucked eyebrows show the rawness of her enchanting beauty!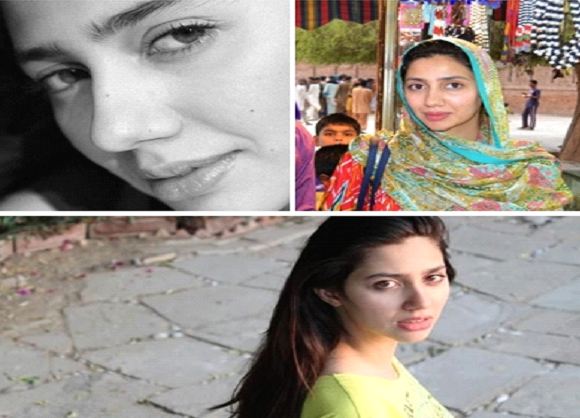 Down-to-Earth nature:
We have seen her in number of celebrity talk shows. She is so easy going and cordial that someone can even doubt her 'Stardom'. Many of our actresses are self absorbed and think so high of themselves that it reduces their fan following but Mahira is simply not like that. She once was insulted by a phone caller on Faisal Qureshi's show but she didn't lose her patience and tackled the matter with maturity. Her simplicity and cordiality have won a lot of more fans for her. Even her haters can't deny that fact!
The New 'Hum TV Girl':
The title previously owned by Ayesha Khan now fits perfectly on Mahira! Hum TV has always been her first choice maybe because of good production values and a huge viewership. The quality of HUM TV dramas has deteriorated in past few years because of the TRP race, stretching dramas unnecessarily and depending more on 'Cast' rather than the storyline. But still HUM TV launches one or two quality plays once every year and Mahira makes sure her presence in them. The recent example is 'Bin Roye'.
'NOT SO PERFECT' but perfect features:
We often find people criticizing Mahira for her ordinary looks especially her 'Nose'. But one thing is for sure that her nose perfectly fits in her face. Never did she opt for any 'nose reshaping' technique though once she said in her interview that she was asked by a director to go for a one. Khan has tons of confidence in herself that she didn't find any need to go for any enhancement in her features. She knows how to carry red lipstick. Even her nude lips are equally gorgeous.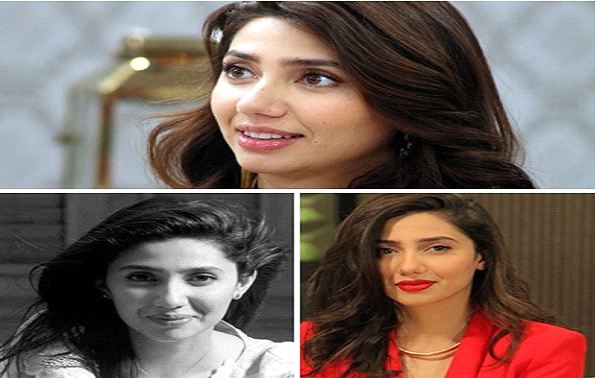 Dressing Sense:
So who can carry any style with utmost brilliance? That's none other than Mahira Khan. Yes, from her Red Carpet looks to those dresses she wears in her dramas, we find perfection in every style she carries. In Humsafar and Shehr-e-Zaat, she carried Eastern and Western look with ease and brilliance. People drooled over the dresses she wore in both of them. It's not the dress that catches the attention but the style of Khan that wins the game for her. That's why she looked equally beautiful in plane Kurtas in Humsafar. She is truly a style icon and a fashion Diva.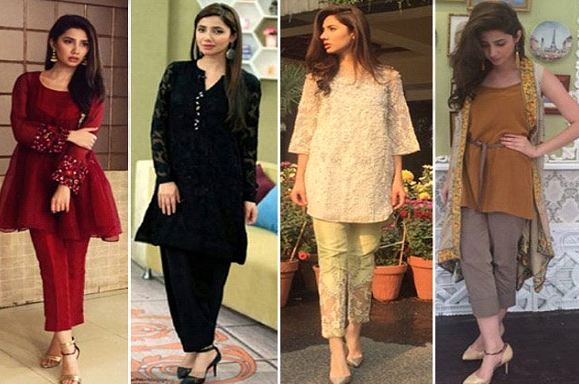 The Choices She Makes:
Never did we find her opting for a role having lower potential than her set standards. Be it Khirad, Falak, Shano or Saba of Bin Roye, she always left a mark with her performance. She does a project almost once every year but makes it sure that it hits the right place, Yes, the hearts of the people. It seems like Khan believes in quality rather than quantity. She is a 'Beauty with brains'. Many of our actresses are seen in two to three dramas at a time that people take them casually but when Khan signs a drama it's a 'must watch' for all!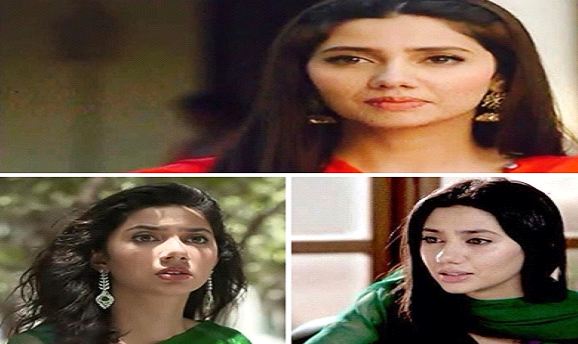 Powerful Screen Presence:
You can disagree but there is a charm in her personality that makes her viewers glued to the screens. Her presence is enough to assure you that you have invested your time in a right place. The roles she performs, if would have been given to some other actresses, might not be translated as flawlessly as they were by Mahira Khan.
So here are the few things people love about Mahira. Do share your thoughts please.
Amna
Aiman Khan – Biography, Age, Family, Engagement, Dramas