Veena Malik needs absolutely no introduction. Her career is riddled with controversies and she has always found ways to stay in the news. Who could have thought that there was an actress in the industry who looked up to Veena Malik. HSY invited Veena and Meera both on his show and that is when Meera confessed that she always looked towards Veena Malik for inspiration.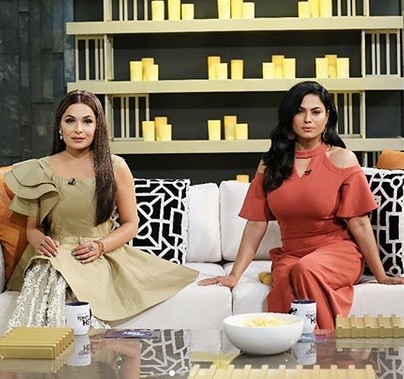 Meera said to Veena,
"I always wanted to ask you how you stayed so strong in the face of all the criticism. I always wonder, how does she do it. Whenever I look at you, I get inspired and motivated. Even if I am depressed, watching you uplifts me. "
Veena's reaction was that of surprise and amazement. She was really happy to hear all these compliments.