Novel based dramas are not new for our TV screens.Since the times of Ptv various novels of A.R.Khatoon, Zubaida Khatoon and Naheed Sultana Akhtar have been dramatized under the titles Shama,Afshan,Uroosa,Tasweer and Aanch etc.The advent of private television programming took this trend further and the stories,novels and novelettes of different digest writers were dramatized. Some of them proved to be super duper hits while others fail to leave a mark.In the following,we present our list of three worst drama based novels. You are free to disagree or present us with your own list
1- Amar Bail
This is a very popular story of Umera Ahmed.It is a love story of Umar Jahangir and Aleezay Sikandar set against the backdrop of Pakistan's bureaucracy. How these two individuals fight their battles and complexes is the crux of the story. TVOne made a drama on it which was aired a few years ago. It starred Adnan Siddiqui and Maria Rabab (of Daak Time fame). However, Maria Rabab couldn't do justice to her role and was much criticized by everyone for her poor acting skills and physical features also. A remake of the story featuring Fawad Khan and Nida Khan (Sanam's friend in Kadoorat) was doing the rounds on social media sometime back but it remained a rumour as no such drama is under consideration atleast for now.It remains the most hated drama specially by fans of Umera Ahmed.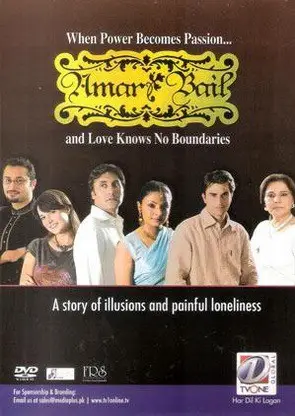 2- Mata-e-Jaan Hai Tu
It is a popular novel by ace novelist and superhit drama writer Farhat Ishtiaq.The story revolves around Ibaad Uzair (Aabi),his extreme love for his parents and what happens when he comes across Haniya Sajjad in foreign land and falls for while his parents has selected someone else for him back home in Karachi. The tragic death of Aabi as he's coming back to convince his parents to accept his marriage with Haniya was the turning point of the story and the events thereafter took the graph of the story upwards.A drama was made on it and aired by Hum TV. It was scripted by Farhat herself and directed by Mehreen Jabbar.However,the suspense factor was missing for the large part in the story plus the casting of Adeel Hussain as Aabi disappointed a lot of Farhat Ishtiaq fans and was probably one of the reasons that the drama never saw the kind of ratings that the earlier blockbuster Humsafar had seen. It would be pertinent to mention here that Fawad Khan was originally to play Aabi but he couldn't get the visa on time,hence came in Adeel Hussain.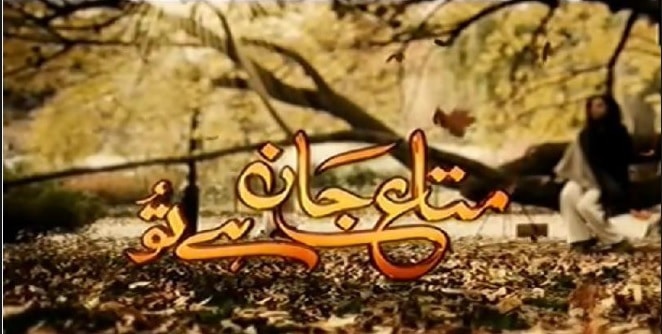 3- Jo Chalay To Jaan Se Guzar Gaye
This novel of Maha Malik has been dramatized not once but twice, however, both times the drama version failed to impress the audience. It was a tale of a powerful person falling in love with a girl and getting her forcefully. The girl initially hates him but with time their relationship evolves. The second drama version starred Nauman Ejaz and Saba Qamar in leads but due to many differences from the actual story, added twists and turns and change in events led to this drama not getting much popularity.

What do you people say?
Haseeb Ahmed