Tik Tok star, rappers Ghani Tiger is one of the most followed Tik Tok celebrity of Pakistan.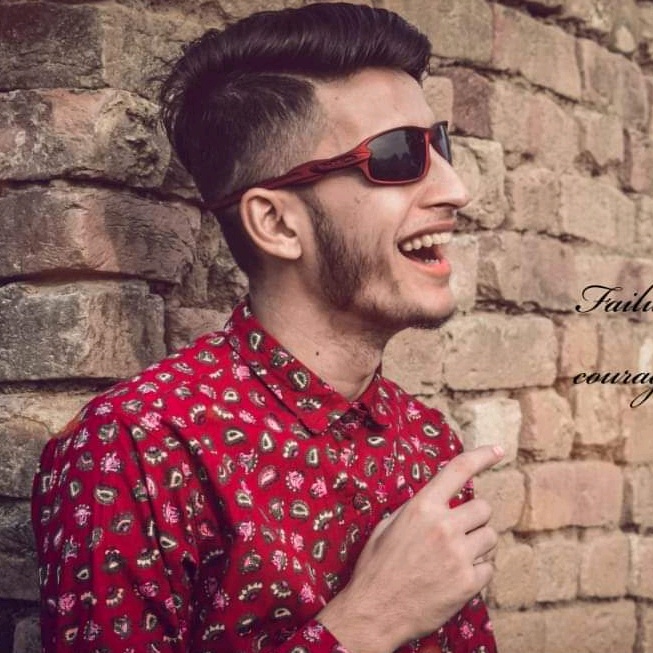 Yesterday a video went viral in which Ghani Tiger was crying miserably and he talked about the brutal murder of his father Dawood Butt.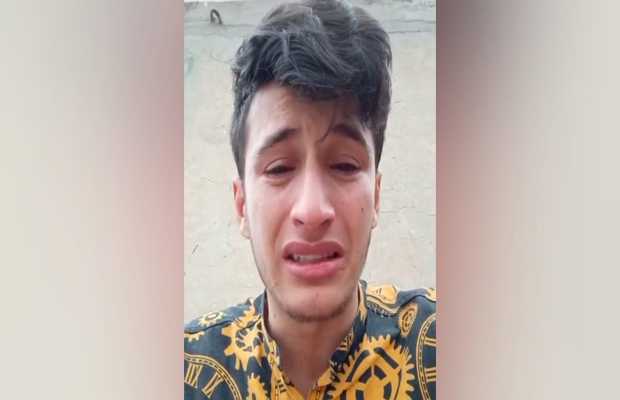 The unfortunate incident took place in a town Pasrur near Sialkot from where the tik toker hails. According to Ghani many people came to his house holding rods and pistols and beated his father and brother ruthlessly as a result his father died in front of him and brother is still in hospital.
Ghani Tiger accused his city organization ATI and also named the goons involved in the murder. He said 50 to 60 people beated his father badly. he asked prime minister Imran Khan for justice he also said that he will not remain silent until his voice reaches high officials.
However, when the video went viral the police took prompt action and claimed they have arrested three of the culprits.
پولیس نے اس افسوسناک واقعہ کی ایف آئی آر فوری درج کر کے 3 ملزمان کو گرفتار کر لیا ہے جلد دیگر ملزمان کو بھی گرفتار کر لیا جائے گا۔

— Punjab Police Official (@OfficialDPRPP) May 3, 2020
#JusticeforDawood is also trending on twitter and people are asking for justice. Zara Noor Abbas also came forward in support of Ghani Tiger
It pierces my heart to see that even in times like this and the day and age like this, a son has to beg for justice for his father's death, Online. How many more murders to happen before we can get goons behind bars? #justicefordawood

— Zara Noor Abbas Siddiqui (@ZaraNoorAbbas) May 3, 2020
Ham itna time Fazool b Zaya krty he social media… Plz in k liye Awaz uthaain.. Shayed kuch ho Jaaye.. We can't feel his Pain lekin itna tu karain 💔#JusticeForDawoodButt pic.twitter.com/PQPupfEbRW

— Ammar (@AmmarSays101) May 3, 2020
Kidr mar Gae ho Insaf K theekedaron ?? 💔#JusticeForDawoodButt pic.twitter.com/DlF9iWsM92

— S H A H W E Z🥀 (@Shaavi_Bacha) May 3, 2020
"Mera bhai hospital mein hai"
"Abbu mere qabar me hen"
"Ammi meri sadme me hen"
"Aur aik me akela hun, me akela kya karunga?"
This is so heartbreaking. Govt should take immediate action to give him justice.#JusticeForDawoodButt pic.twitter.com/aSsCnqo8XN

— Arman. (@AliArmanKhan69) May 3, 2020
Can he get justice in this life ? Or Allah Will get his justice.#justicefordawood #JusticeForDawoodButt@ImranKhanPTI pic.twitter.com/YDotDfeYYV

— Lucifer ♥ (@curosity_says) May 3, 2020
Such a heart-wrenching news. The murderers of Dawood butt's father must be hanged as soon as possible. #JusticeForDawoodButt #justicefordawood #ghanitiger pic.twitter.com/U1tFWyxveX

— Mir Haris Khetran (@MirHarisKhetran) May 3, 2020
We demand justice for dowood butt.@ImranKhanPTI @SHABAZGIL sir ap se umeed hy is bachy ka justice dilwaen gy.
Whole tiktok community of Pakistan retweet this tweet.#justicefordawoodbutt#justicefordawoodbutt pic.twitter.com/axHnYvc1kE

— محمد ولید لودھرا (@Lodhra_SHB) May 3, 2020
Pakistani tiktoker and rapper ghani tiger's father dawood butt killed brutally by Talha butt, ghulam nabi and whole ATI tanzeem. RT this and use #JusticeForDawoodButt plsss, We will help him to get justice. May his soul rest in peace.😭💔💔💔😭😭😭😭😭

— ❦ H͙ᎪfsᎪ 🍁//♡ ❦ (@shernihun) May 4, 2020
"And never think that Allah is unaware of what the wrongdoers do. He only delays them for a Day when eyes will stare [in horror]."
Surah 14:42

Allah hi insaaf krny wala hai #JusticeForDawoodButt pic.twitter.com/lOYM9UrCzw

— Abdul Raheem (@Me_AbdulR) May 4, 2020
His father killed,
Brother is in hospital
Mother is in shock !
How can anyone be so cruel?#JusticeForDawoodButt pic.twitter.com/ON6q6ruymf

— Paras Abro (@MissAbro05) May 4, 2020