Yesterday, a popular Tiktoker Dolly posted a Tiktok video in which she was singing song, her background view was set on heavy fire, according to the public, she sat the forest on fire to create her Tiktok content. The matter ignited severe public criticism and the Tiktoker was condemned by public and a lot of media personalities. Mathira, Mishi Khan, Hamid Mir, Maryam Nafees, Ahmad but and many more criticized the senseless act of the Tiktoker.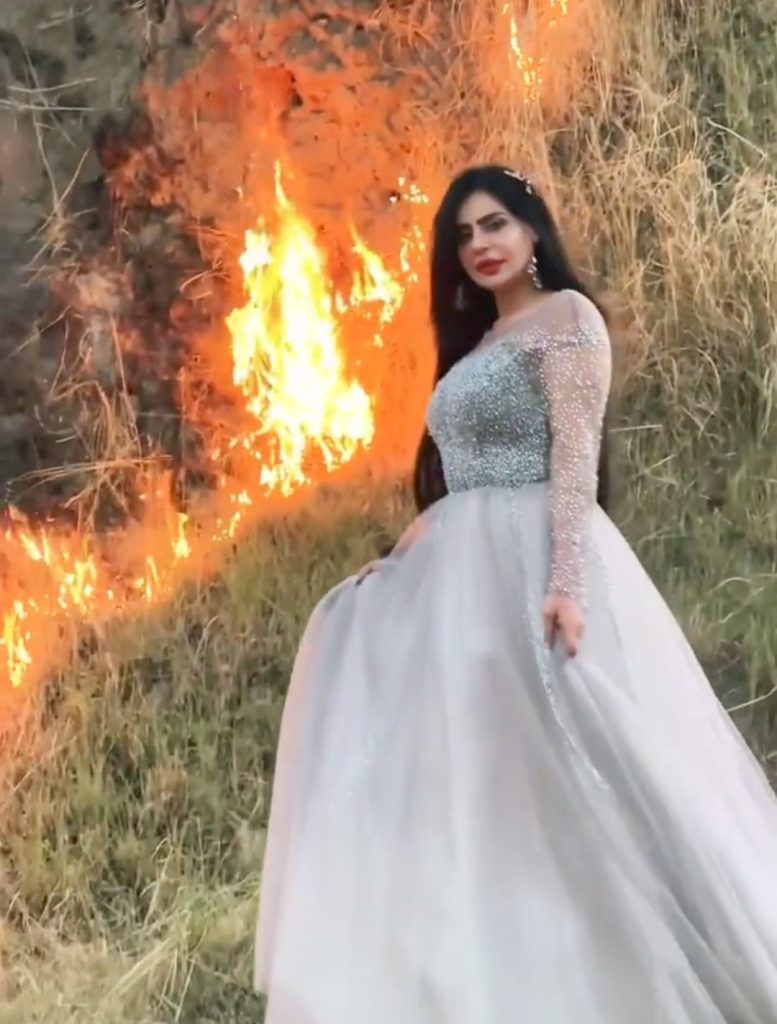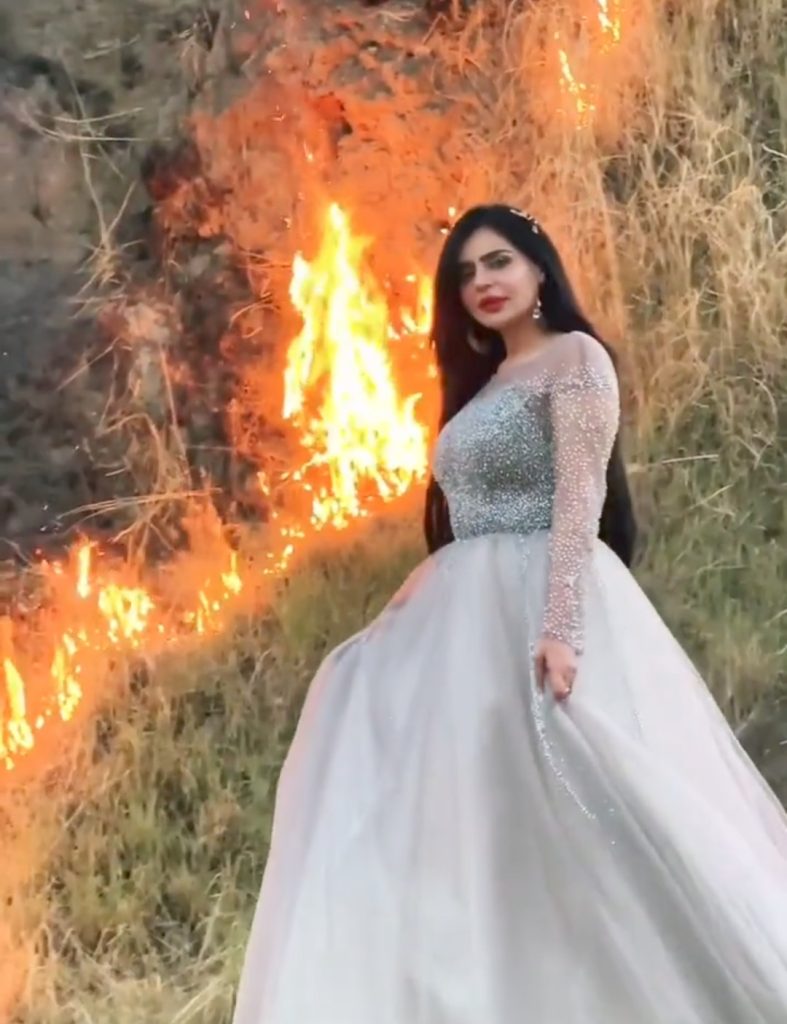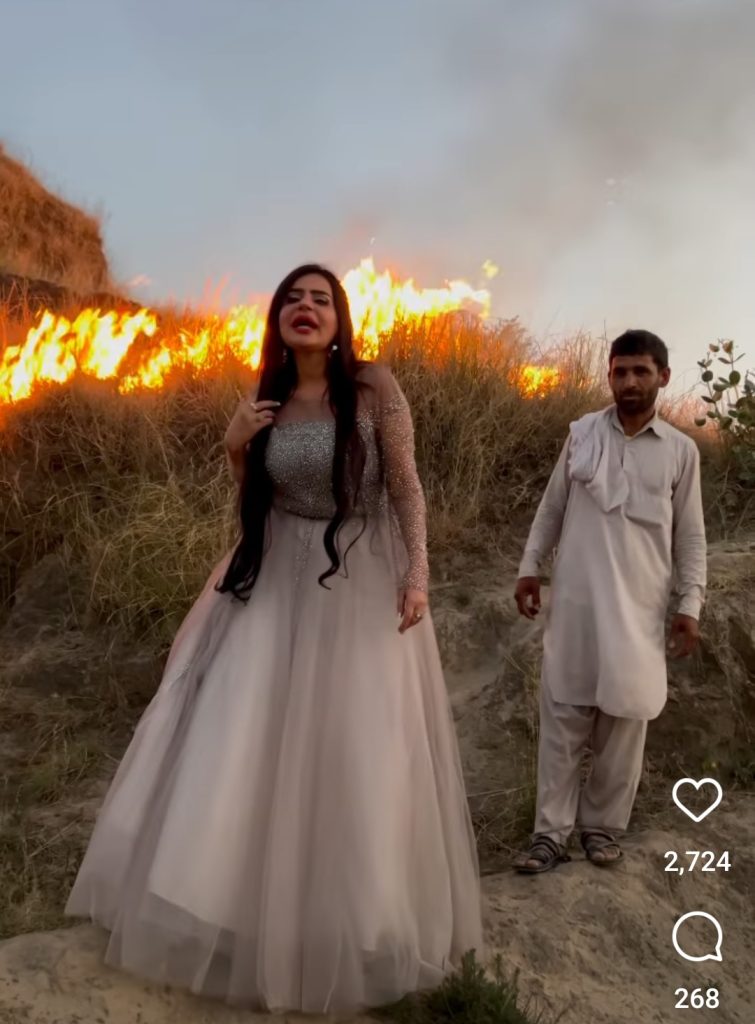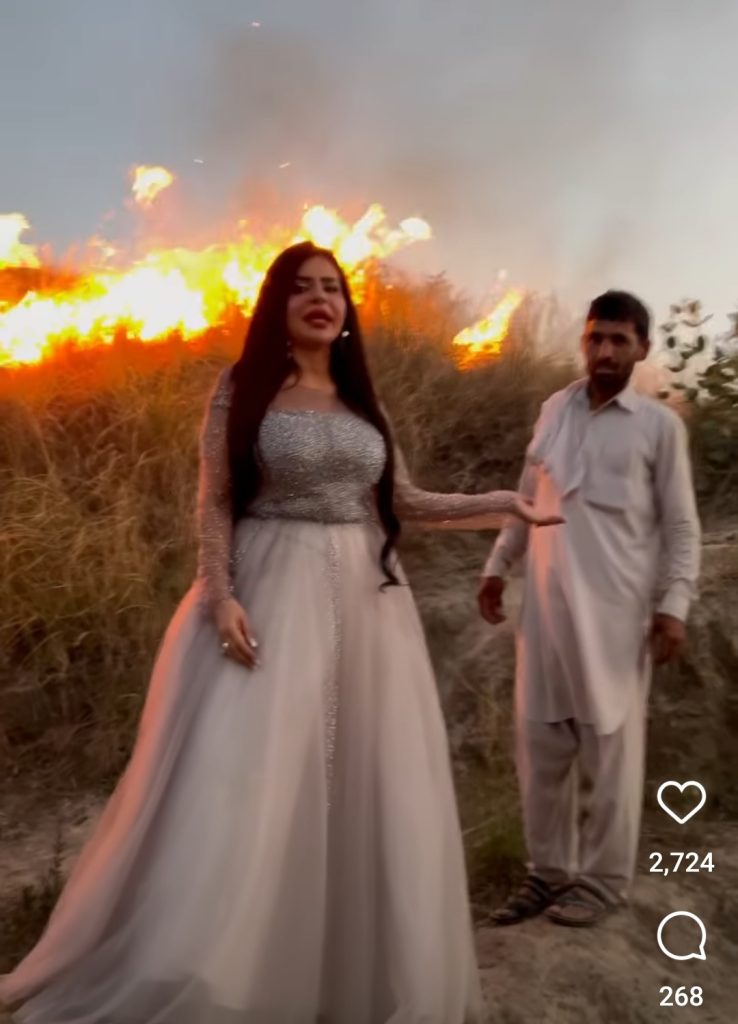 Today, the Tiktoker posted a video in her defence in which she said that the locals sat it on fire, before filming the Tiktok videos, she interrogated the reason of setting the forest on fire from local faculty. The locals said that they set forest on fire to kill snakes. She then made a few Tiktok videos which went viral and ignited criticism. Here is the video.
Later on, the Tiktoker also made a clarification video and said that whatever has happened on social media is disappointing for her and people should know the reality before saying anything. Here is her clarification video.
Fans said that she might be right as it was set on fire by local villagers. A few taunted her for her low quality content. A few fans didn't even believe her side of story and criticized her .Here is what public wrote under her clarification videos.