Hum Awards 2019 was a star studded event where all the stars and celebrities of Pakistani showbiz industry gathered to celebrate, acknowledge and appreciate the quality work that the industry has produced in the previous year. Hum Awards 2019 held in Houston, USA brought all the celebrities together and they all got a chance to showcase their personal style and preferences. Every award function gives a platform to the celebrities to dazzle and make a statement by looking glamorous and gorgeous and Hum Awards 2019 was no different.
Hum Awards 2019 was attended by big names of the Pakistani showbiz industry and most of them stood out due to their choice of outfits. Where some failed to leave a mark with their outfits and overall styling, we also came across those celebrities who were dressed to impress. It was a delight to see a lot of Pakistani celebrities taking pride in Pakistani fashion and culture, because of which they chose to wear traditional dresses.
Here is a list dedicated to the Top 10 Best Dressed Celebrities at Hum Awards 2019:
Asim Azhar
There is a good reason why Asim Azhar is on the top of this list. He won our hearts completely by making the most of this opportunity to show his support for Kashmiris. This was the first time ever that a celebrity openly supported a cause on such a function. The timing couldn't have been more ideal and Asim Azhar's outfit otherwise too was pretty decent. The color combination and the designing of his outfit looked neat. The person who designed this simple yet extremely meaningful outfit deserves all the credit for being creative. Asim Azhar could have just worn the band on his arm but he made sure that he showed his love and support for Kashmir by wearing a stole which had "I love Kashmir" written on it. Asim Azhar definitely set a great precedent by wearing a meaningful outfit. He kept his hairstyle and overall look simple which went well with the message he was spreading.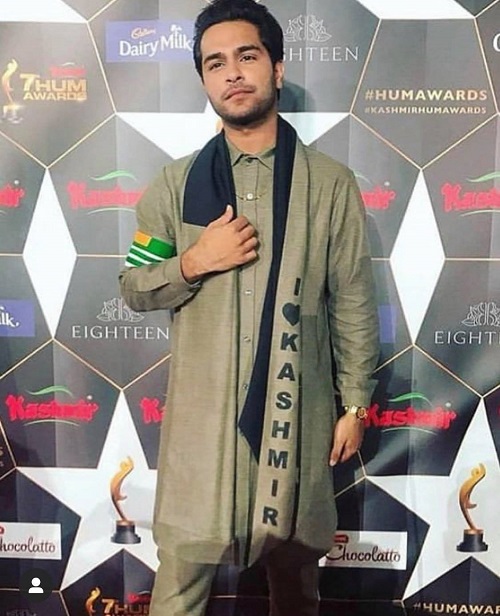 Sarah Khan
Grace, elegance, charm and everything nice, Sarah Khan's entire look is all about that on Hum Awards 2019. Sarah Khan is one of those few actresses who strongly believe in modesty. This is why Sarah Khan has succeeded in putting this message across loud and clear that one can look absolutely stunning in an eastern outfit at an award function held internationally. A beautiful full length gold, beige and white pishwas is a stunning ensemble designed by Nilofer Shahid. A beautiful motif on the bustier, beautiful textured and embellished panels, a very regal looking dupatta and stunning border make this simple combination dress absolutely breath-taking. Sarah Khan has kept her look simple with her hair middle parted and straight, she has also gone for a basic makeup look. It is obvious that Sarah Khan wanted the focus to be on her gorgeous outfit and she surely has made a statement. We are proud of Sarah Khan for representing Pakistani fashion on an international level and looking absolutely gorgeous. More power to her!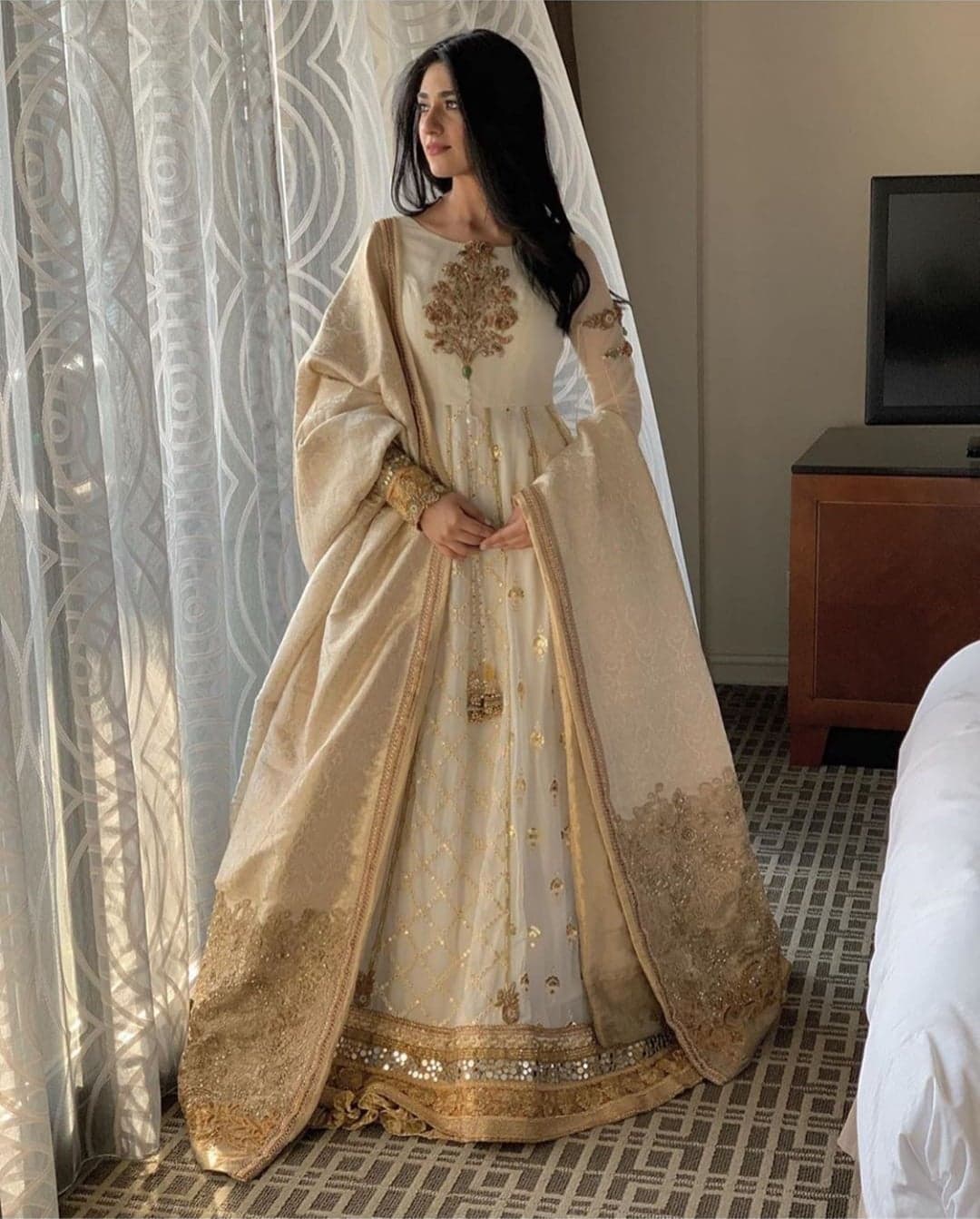 Noman Ejaz & Rabia Noman
Noman Ejaz and Rabia Noman, both looked beautiful and happened to be best dressed celebrities spotted at Hum Awards 2019. Noman Ejaz opted for simple black shalwar kameez that had a striped texture and he formalized it with a black silver buttoned waistcoat. This entire look is not only classic and effortless but is the kind that can never go wrong. Noman Ejaz added basic accessories like a gold wrist watch and a ring. Noman Ejaz's wife Rabia Noman was a head-turner at Hum Awards 2019. She looked absolutely gorgeous in this flared emerald green dress. Rabia Noman showed how simplest of dresses can still work and make you look stunning. She definitely put in the effort and it shows. The silky dress is a beautiful shade of green and by adding a statement necklace and choker, she has completed her look flawlessly. Rabia Noman's hair and makeup are on-fleek as well. She deserves all the compliments for looking so graceful and being amazingly dressed in an eastern outfit at Hum Awards 2019.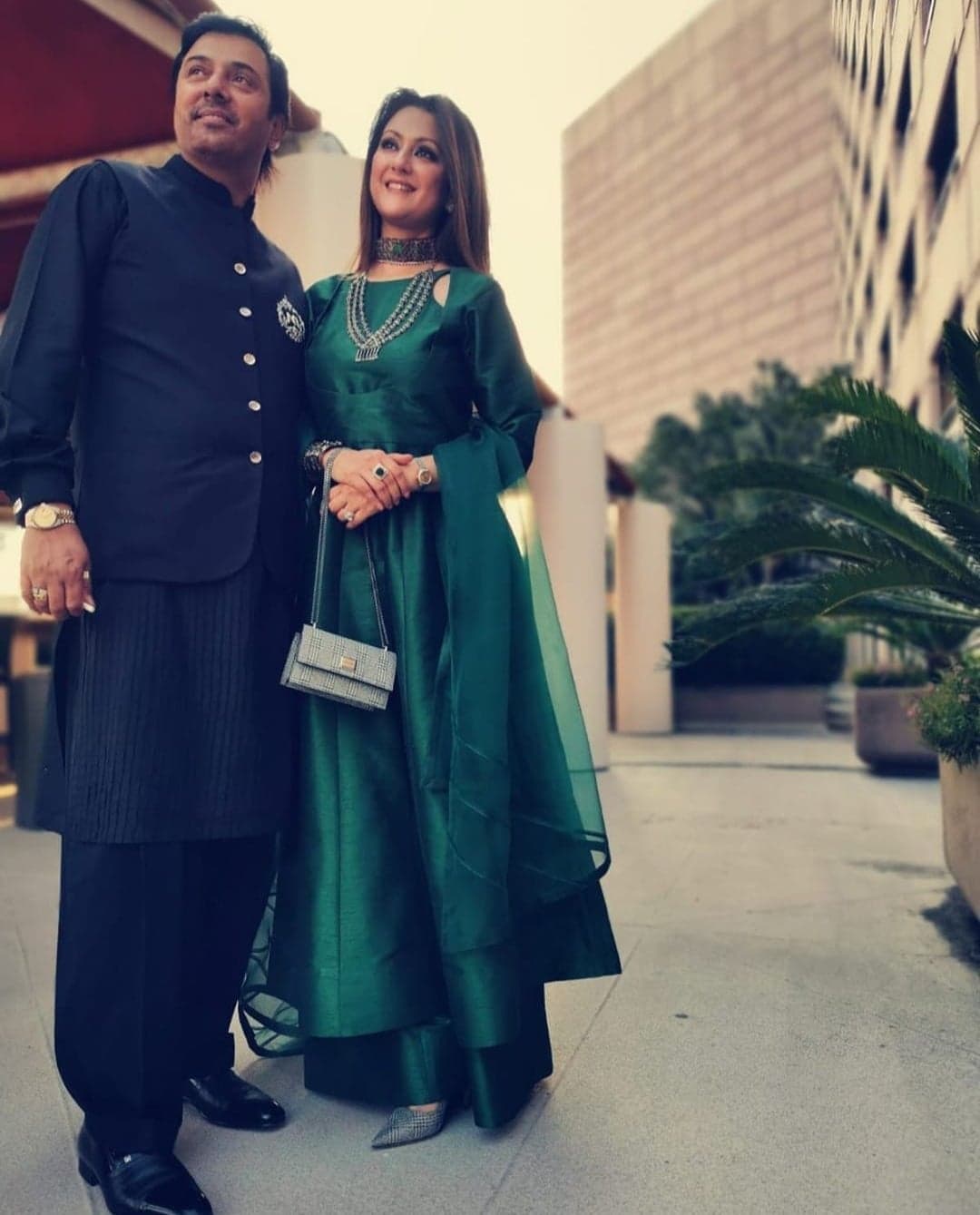 Imran Ashraf
Imran Ashraf looked dapper when he showed up in a sleek black sherwani and fitted trousers at Hum Awards 2019. It is always amazing when our stars represent and rock Pakistani culture and fashion on an international level with so much confidence. Imran Ashraf's outfit was simple and black, a combination that can never go wrong. Imran Ashraf looked graceful. He went for spiked hair and a clean shave and sported a neat stubble look.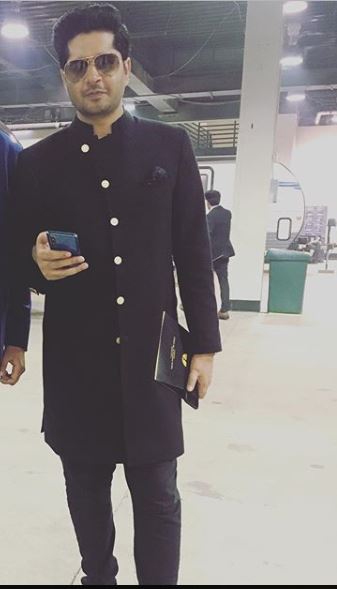 Bushra Ansari
Bushra Ansari has gone for a gorgeous pishwas paired with churidar and a colorful dupatta on Hum Awards 2019. This gorgeous ethnic dress is heavy, traditional and has the color combination that can never go wrong. It is an absolute delight to see Bushra Ansari dressed in such a beautiful Pakistani traditional outfit and rocking it confidently. The maroon and off-white pishwas is heavily embellished with gold, the maroon churidar is complimenting the beautiful accents in the dupatta. The dupatta has a lot of colors but it is beautiful to see that nothing is competing against each other in this dress and all the pieces put together are making it a beautiful ensemble. Bushra Ansari has gone for a heavy makeup look which happens to be her signature style. Hair backcombed and tied in bun are giving her a very formal and sophisticated look. Bushra Ansari has convincingly reserved a spot in the list of best celebrities spotted at Hum Awards 2019.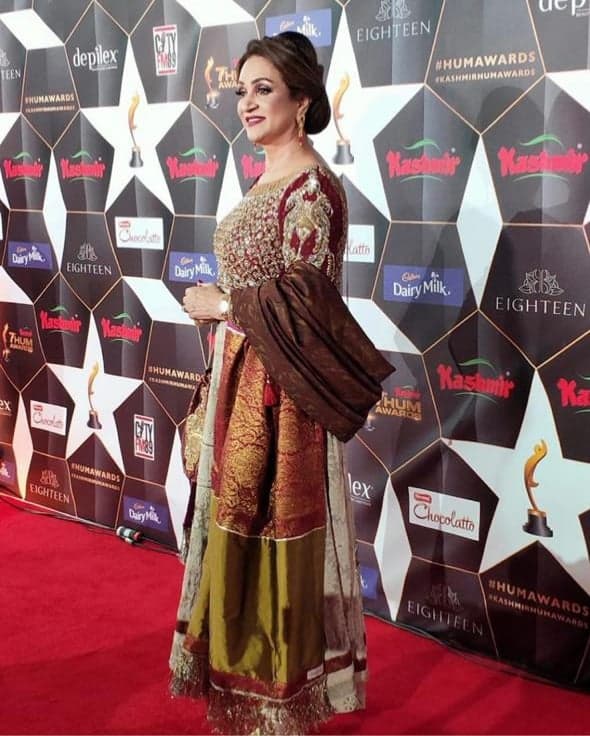 Hania Aamir
Hania Aamir looked absolutely stunning in a plum net saree. Her new hair color complimented her overall look and she wore minimal make up. Hania Aamir usually looks prettier when she wears less make up therefore we think that it was a great idea for her to support a look which wasn't too plain but wasn't too gaudy either. One of the main reasons why Hania looked so pretty was that the color she wore looked great on her. The shimmery affect of her outfit also looked great. Hania Aamir chose everything intelligently therefore in the end her overall look was pleasing.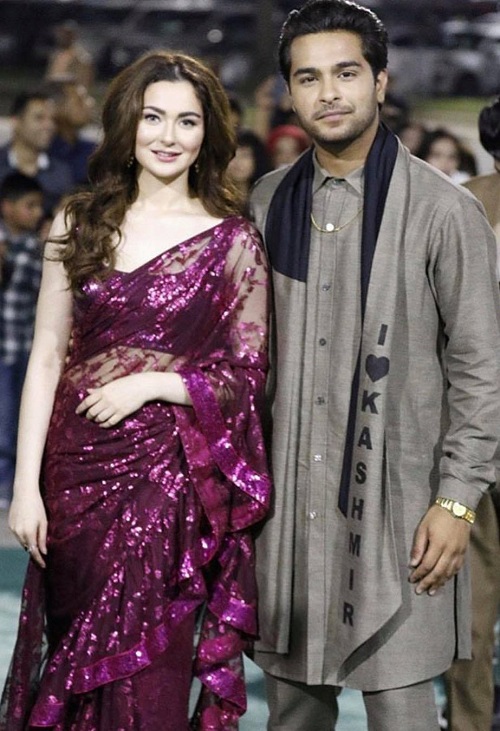 Urwa Hocane
We are glad Urwa Hocane decided to wear a traditional outfit which was perfect for the occasion. Urwa's own personal style is casual therefore it was good to see her in make up which was definitely on the formal side. The cuts and pattern of the dress Urwa wore were beautiful. She did not add a lot of accessories to her look but she looked radiant nevertheless. Urwa Hocane's look shows that sometimes playing it safe also works best.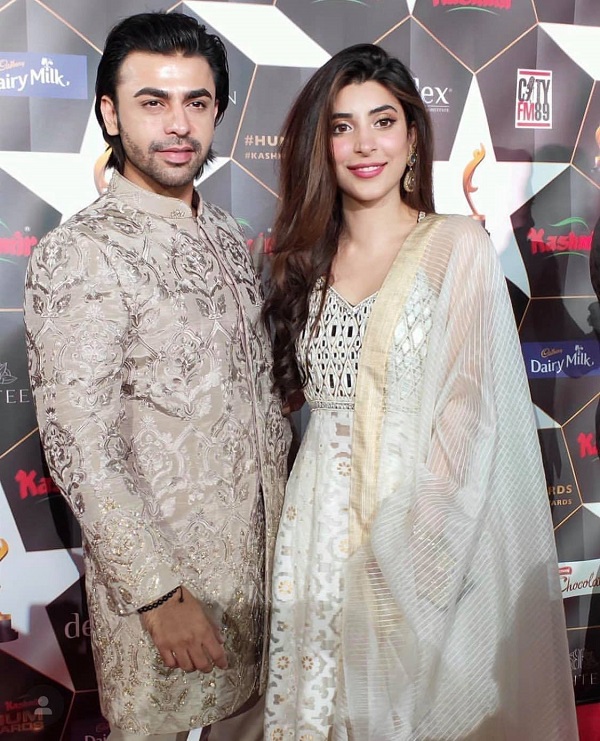 Mehwish Hayat
Mehwish Hayat was one of the many female celebrities who chose a pastel outfit for this award function. Mehwish Hayat wore a beautiful ethnic outfit with a lot of detailing on it. She also played it safe as far as the styling and make up is concerned. Mehwish Hayat looked spectacular and she carried her look with great confidence. We are glad that Mehwish did not decide to wear a Western gown or dress since we have seen so many of those lately that all such dresses look the same now.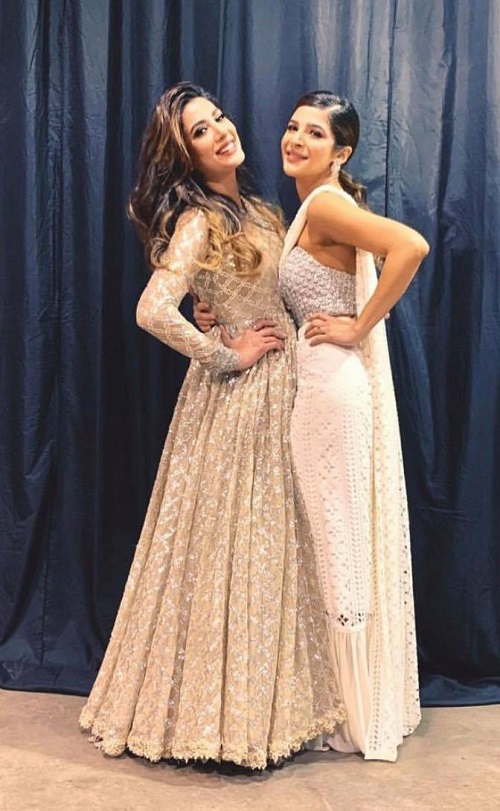 Reema Khan
Reema Khan looked graceful and pretty in this white pishwas with gold embellishments on it. The detailing and designing of Reema's dress was on point. Reema was also one of those few celebrities on this award show who carried the best accessories. Her purse and earrings looked as good as her dress. Reema's make up too gave her a nice soft look. Reema Khan's overall look was one of the best on the award show and she obviously carried it extremely gracefully too.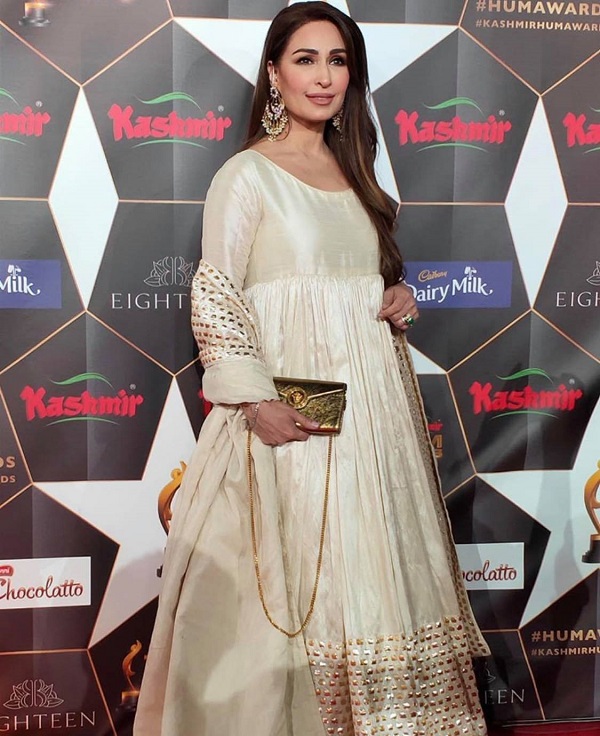 Adnan Siddique
Adnan Siddique also went for a traditional and classic outfit for Hum Awards 2019. He showed up in black sherwani, fitted trousers and amped the plain black sherwani with rose gold accents in the form of buttons. Adnan Siddique also threw in a pair of aviators to complete his look and he used them as an accessory. Adnan Siddique's look was simple, effortless and he looked charming.

Which celebrity do you think looked the best? Do share your views.