There are quite a few new actresses in our drama industry who not not just confident but they know exactly what is expected from them when they face the camera. 1. Hania Aamir: She is definitely at top of my list. This 20 years old young, beautiful and vibrant lady started her journey from big screen and then made a transition to television industry. The body language and profound dialogue delivery of this Isloo girl glue the audience to screen in drama serial TITLI. Her moves and her style in sunsilk commercial are classy. Looking forward to her Parwaaz hai junoon and Phir Wohi Mohabbat.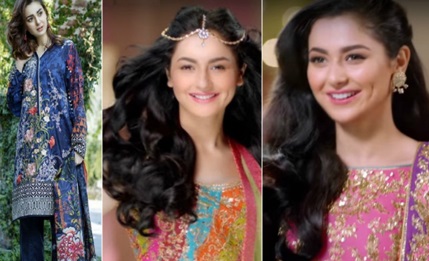 2. Hina Altaf: Kuch Na Kaho's Rania started her career as a VJ on play tv. She does not only have a cute face but one which is very expressive as well. She is doing tremendous job in Dil e Janam. She has very appealing on screen appearance in Kuch Na Kaho.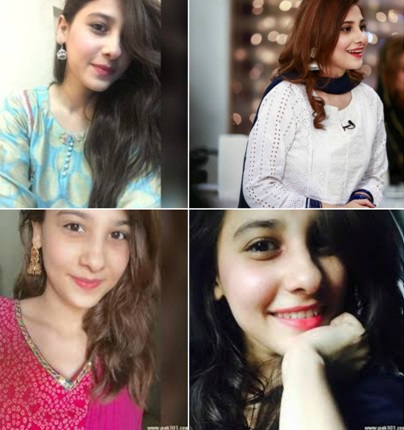 3. Maiyam Nafees: From making her first screen appearance as ' Zarminay' of Diyar-e-dil to ' Tabinda' of Kuch na Kaho, this fine young actress. She has sleek black hair and tons of talent to offer. Her spontaneous dialogue delivery in' Munkir' deserves appreciation.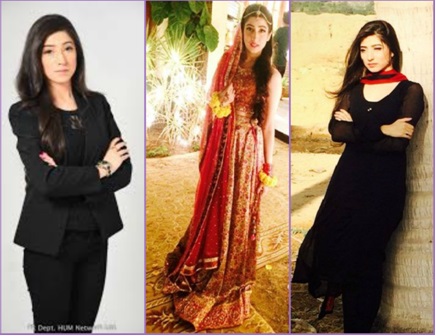 4. Kinza Hashmi: Kinza Hashmi is another gorgeous face of industry. She has shown her diversity through different roles she has played in recent dramas; 'Banki' of Mor Mahal, sports girl in Moray Saiyaan, romantic and emotional girl in Sangsar. She is sure to go places.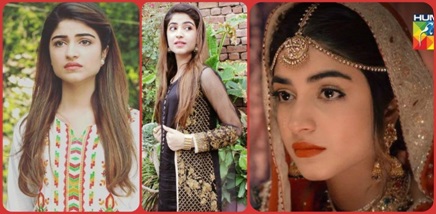 5. Aiman Khan: Aiman made a big name for herself in a short span of time. She came into lime light from her supporting role in serial 'Muhabbat Bhaar Mai Jaye'. In 'Bay Qasoor' she played a negative role with Sajjid Hassan but she acted brilliantly. Her acting is flawless in her recently on air project 'Zindaan'.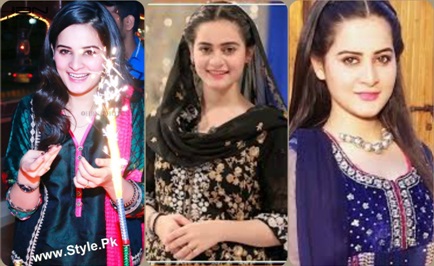 6. Minal Khan: Twin sister of Aiman Khan, she needs no introduction. This gifted actress made her appearance in many hit serials Adhoori aurat, Gila kiss say karain and Qudoosi Sahib Ki Bewa.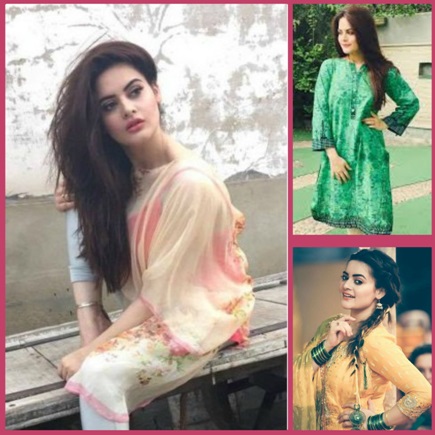 7. Hira Salman: Hira was a popular television host before she stepped into the world of dramas isn't a new name in the industry. .She has high rated projects to her credit Preet N Kariyo Koi, Kitni Girhain Baaki Hain, Janam Jali. As 'Khushi' of Sunn Yara,she is simply stunning.

8. Shameen Khan: This young and innocent actress from NAPA first did the theater and then started her TV career from Gohar-e-Nayab. Nurturing her career through Zindagi Tum Ho, Bahu Raniyaan, Tum Kon Piya and there was no looking back for her.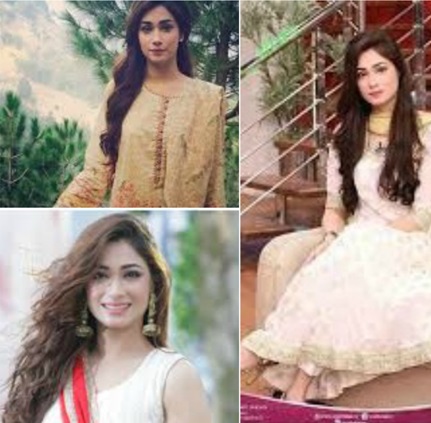 9. Iqra Aziz: Iqra Aziz as 'Armeena' of Choti Si Zindagi has beautiful eyes full of expressions which add much to her character. She won best debut award at Hum Awards 2016. Her cunning role as Shafaq of 'Naatak' show her versatility and flexibility as an actress.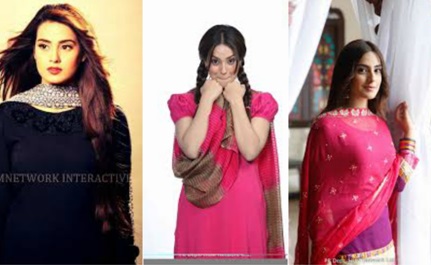 10. Kompal Iqbal: Kompal Iqbal,sister of renowned actress Sumbal Iqbal, is currently working in Urdu1 serial Sheharnaz. Bold and confident attitude of this young debutante is going to take her a long way.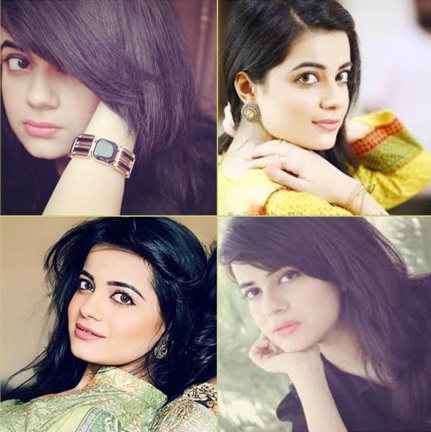 Share your views in the comments section. Tooba Nawaz