Top 15 Pakistani Celebrities With The Most Happening Instagram Pages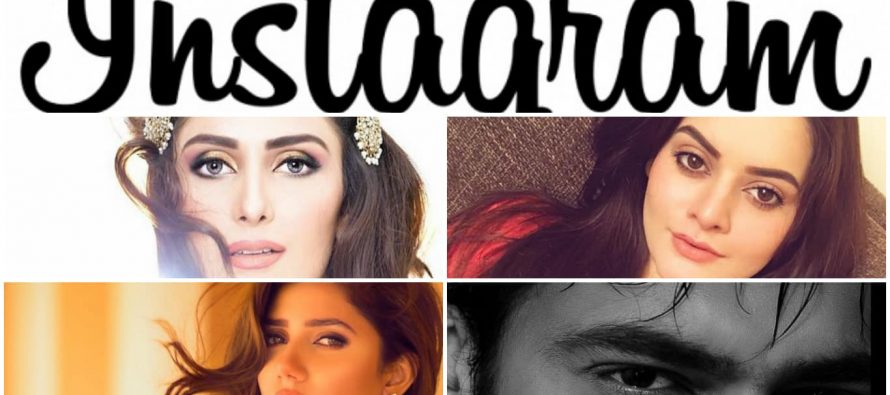 Instagram is used by celebrities and any one else who wants to use it to share pictures. Usually celebrities use to it to keep their fans updated on what they are doing in their personal and professional life. Instagram has become very popular with Pakistani celebrities in the recent years. Fawad Khan made an Insta account only few months ago and he is one of those celebrities who do not have a very happening instagram page. There are others however who make sure that they post something relevant to their upcoming projects and those which they are involved in as well as family pictures on their instagram page. There are some pages which are run by fans but they are also important because they are of those celebrities who do not have an account of their own and the pictures that are posted are the ones posted by the celebrity on their facebook or twitter page.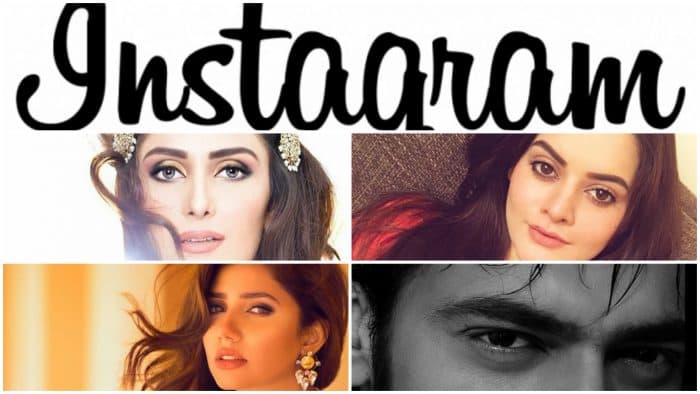 Here are the top 15 most active and happening instagram pages of Pakistani celebrities:
Aiman Khan:
Aiman Khan's instagram page is always buzzing with activity. She doesn't say much about the photos she posts but she makes sure that she posts every picture from the projects she is doing and also from the fun she has with her sister Minal and other friends. Aiman Khan runs the page herself unlike many celebrities who cannot do so because of their busy schedule.
Ayeza Khan
The great part of Ayeza Khan's instagram page is that she does not only share work related pictures but keeps her fans posted on her personal life too. Ayeza Khan's instagram page is run by fans who post her latest pictures from her facebook page and anywhere else they can get their hands on.
Agha Ali
Agha Ali's instagram page shows how much this guy loves taking selfies whether it is on the set, in the gym or in the car! Agha Ali takes his instagram page very seriously! That is the reason why his page is so happening.
Ali Zafar
Ali Zafar's instagram page is so happening that it will tell you everything you need to know about him. He does not only use this page to share pictures of his events and a lot of pictures with his wife but he also uses this page to share his opinion on different topics. Recently he shared an article from the Constitution of Pakistan to show his support for Hamza Ali Abbasi. He however makes it a point that he does not share pictures of his daughter on the page!
Ahmed Ali Butt
Ahmed Ali Butt is very well known for his group selfies on different important events but his instagram page is not just about his work. He shares all the recent pictures with his family and also pays tribute to his parents and other well known family members on different occasions. His instagram page shows that he is a family man who loves his wife, food and his friends!
Faysal Qureshi
Faysal Qureshi's instagram page is the most happening among all these celebrities. Faysal Qureshi does not share his opinions very often on this page but he shares plenty of pictures which give an insight into what is going on in his life. You are sure to find family pictures, pictures with friends and tons of pictures from his shows on his page.
Feroze Khan
Feroze Khan just like his sister keeps his instagram page very happening by posting every picture which tells his fans what he is doing. He also posts pictures with family alongwith sharing how he feels about his family.
Humaima Malick
Just like all the other celebrities on this list Humaima Malick too makes the most of her instagram page by posting pictures with family and most often from many photo shoots. Humaima Malick puts her siblings and mother before anything else. The page has a lot of pictures of her with her siblings especially with Feroze Khan.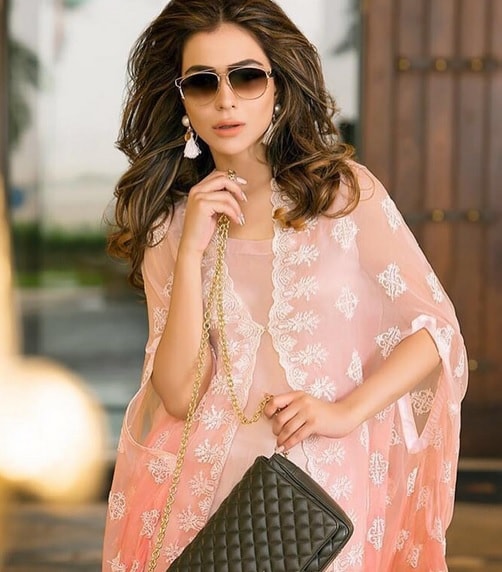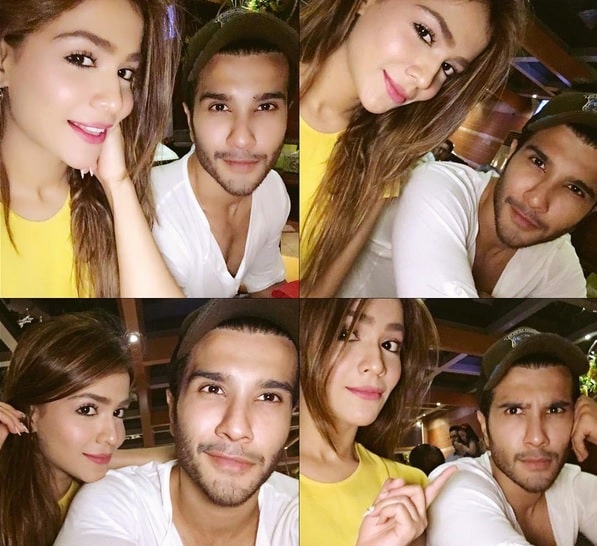 Mehwish Hayat
What makes Mehwish Hayat's page special is that she always posts a picture or two especially for her fans. She always acknowledges the love given to her by her fans. She is also one of those celebrities who love posting selfies on their page.
Minal Khan
Minal Khan's page is on this list because this young star makes a special effort to post every picture which matters to her on her instagram page. Minal Khan's page is full of pictures from every day of her life, sometimes from the sets she is acting on and sometimes when she is enjoying herself with family and friends.
Maya Ali
Paying a visit to Maya Ali's instagram page will tell you who her best friends her, which projects matter to her the most and how seriosly she takes her work. Even with her busy schedule Maya Ali always finds time to update her instagram page every day.
Mahira Khan
Mahira Khan has been traveling a lot lately. If you are a fan and you want to know where she is then her instagram page will prove to be an important source of information for you! Right now Mahira Khan is enjoying family time and her holidays in London. She also quotes lines from her favorite novels and films on her instagram page which make it even more fun.
Saba Qamar
Are you a fan of Saba Qamar who has never met her but would like to meet her? Well, if you visit her instagram page you wish will come true because even without meeting your favorite actress in reality, you will feel like you just met her through those pictures in which you will see what matters the most to Saba Qamar.
Sarah Khan
Sarah Khan doesn't always run the page herself or so it seems but there are plenty of pictures on her page including pictures with family and from work. Sarah Khan enjoys herself wherever she is, something that is evident from her instagram page.
Zahid Ahmed
Zahid Ahmed's instagram page is just as happening as his facebook page. He always makes sure that he stays connected with his fan in his own special way!
...
---
---