This episode just like all the previous ones was filled with run-of-the-mill dialogues and situations which reminded me of drama serial Shukk. Yet again we are watching a situation in which two women want a man (yes whether Mannu says it or not she actually wants/needs Salahuddin more than Januni Jeena!) and the (super) man in this love triangle doesn't know how to use his 'super powers'! Ayesha Khan yet again plays the role of a woman who is not wanted or needed but still like many other women in our dramas who have everything else except self-respect, Jeena continued trying to pressurize Salahuddin into marrying her like that would make him respect her or love her. The "mein khana paka sakti hu, office mei kaam kr sakti hu" dialogue was the most lame one we have heard so far!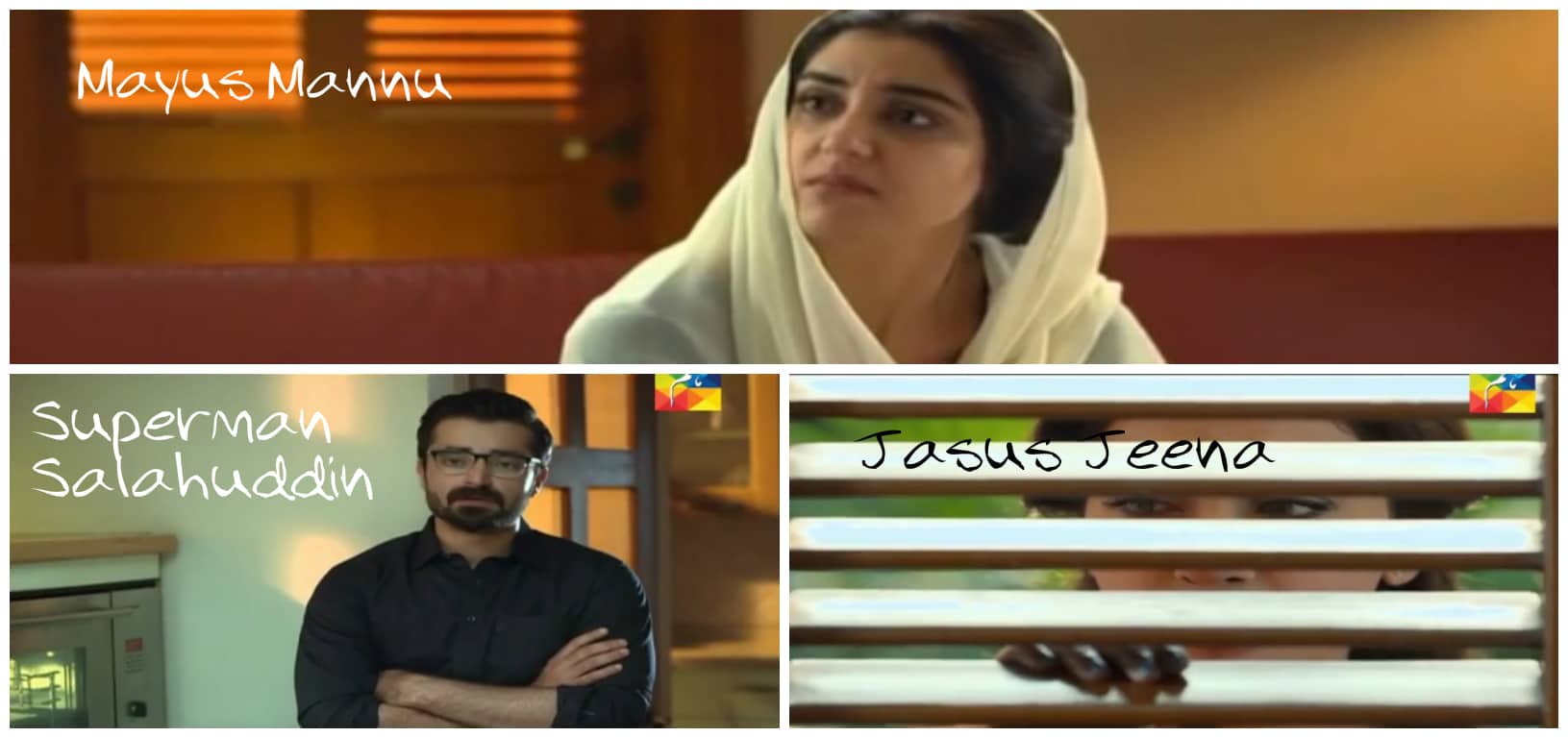 This episode was just plain ridiculous! The first and the biggest flaw in the story is Mannu's forced presence in Salahuddin's house. Secondly, Mannu's attitude throughout this episode was absurd to say the least! Abba's illness is another unwanted sad development in the story which is nothing more than a desperate attempt to make the viewers feel for Mannu even more! Jeena's desperation and Salahuddin's 'helplessness' both were equally annoying tonight.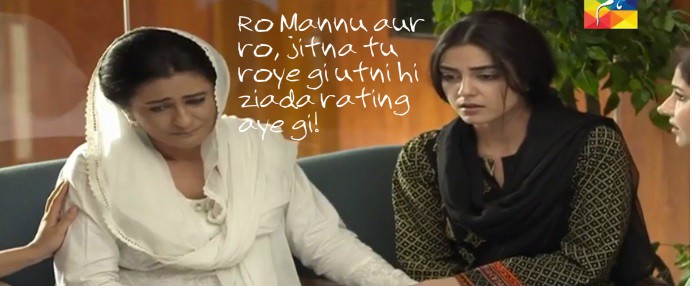 Mikael is completely out of the picture for now, not that I missed him and even though Mannu keeps on telling Salahuddin she does not want him around but somehow she could not travel by air alone without taking Salahuddin with her. If Mannu really wanted to take a stand, she should have taken a stand here. She knows that she 'owns' Salahuddin and she can 'use' him any way she wants since he is somehow responsible for all her troubles.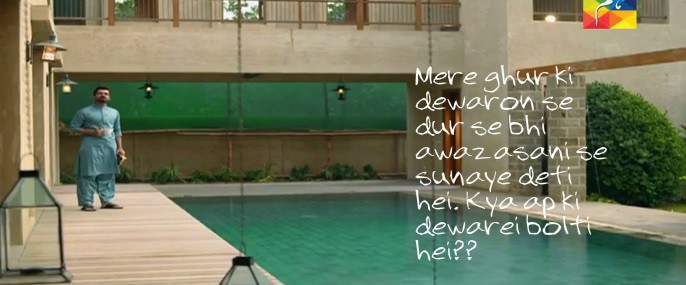 Unfortunately, Mannu has changed into a pathetic character who is continuously making a fool out of herself. Jeena of course is giving her tough competition therefore we have a man who put a finger on a desperate woman's finger just to please her and now he wants to back out of this relationship because Mannu's divorce has given him a new mission in life! We have two women – one desperate and the other one pathetic – who have other options but they are living in Salahuddin's house because our writer loves these twisted turns in the story.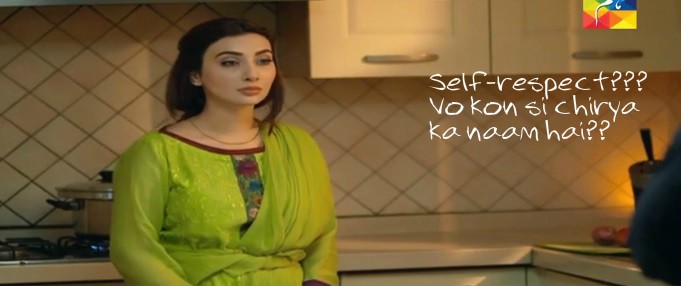 It is truly upsetting to watch a director like Haseeb Hassan going along with everything that this story had to offer and not only that, this drama is also going the beqasoor way – making the most of a woman's becharapan and her rona dhona. Honestly speaking, this episode did not even deserve a review! This drama is a bigger train wreck than I could have imagined it would turn out to be. How could such big stars and big names think they were doing their fans or viewers a service by being part of this drama? I have lost all faith in Samira Fazal, Chup Raho, Aitraz and now this!!!
The preview of the next episode made me cringe, it also showed just how desperate Mann Mayal team is for the ratings! Can this drama get any worse? I think it can!
Fatima Awan