Maya Ali has come a long way and she has carved a niche for herself with her continuous hard work. Maya Ali started off quite young but over the years, she has not only refined her acting skills but has groomed herself. Maya Ali is one of those celebrities who takes her styling and glamorous side of her career seriously, that is why there has never been such a moment where Maya Ali has made a wrong choice of dress or hair and makeup. Maya Ali knows what suits her and what she can carry with utmost grace and confidence.
Maya Ali has the kind of face that can look good in any kind of makeup. She has such beautiful features that can look just as good in natural makeup as much as in heavy glamorous makeup looks. Maya Ali has over the years worked hard on her styling and now she puts a lot of effort into looking good and presentable wherever she goes. Maya Ali is a top celebrity of Pakistan who enjoys a huge fan following that is why it is commendable to see her not shying away from posting pictures of her when she is not wearing any makeup. This shows that as much as Maya Ali enjoys wearing makeup and trying out different looks, she is just as comfortable in her skin and does not shy away from advocating that to her huge fan following. There has never been such a moment in Maya Ali's career where she has tried something that has not looked good on her. Maya Ali does play it safe and opts for the makeup looks that do justice to her beauty and accentuate her facial features.
Let's take a look at the top 5 natural and glamorous makeup looks of Maya Ali, but before that, let's appreciate her natural beauty as well.
Maya Ali In No Makeup
Maya Ali's Best Natural Makeup Looks
Clean and Fresh
Maya Ali has a perfect face shape and beautiful features, that is why she looks absolutely stunning in little amount of makeup as well. Maya Ali doesn't need to much of an effort to look good and this natural makeup look is making it evident. This look is natural and everyday kind of look with eyebrows shaped nicely, a natural coverage using miniscule amount of foundation, some contouring to add depth to her face and a mauve shaded cool-toned lipstick. The best part of this makeup look is the defined cheekbone, which has been accentuated with the help of pink blush on.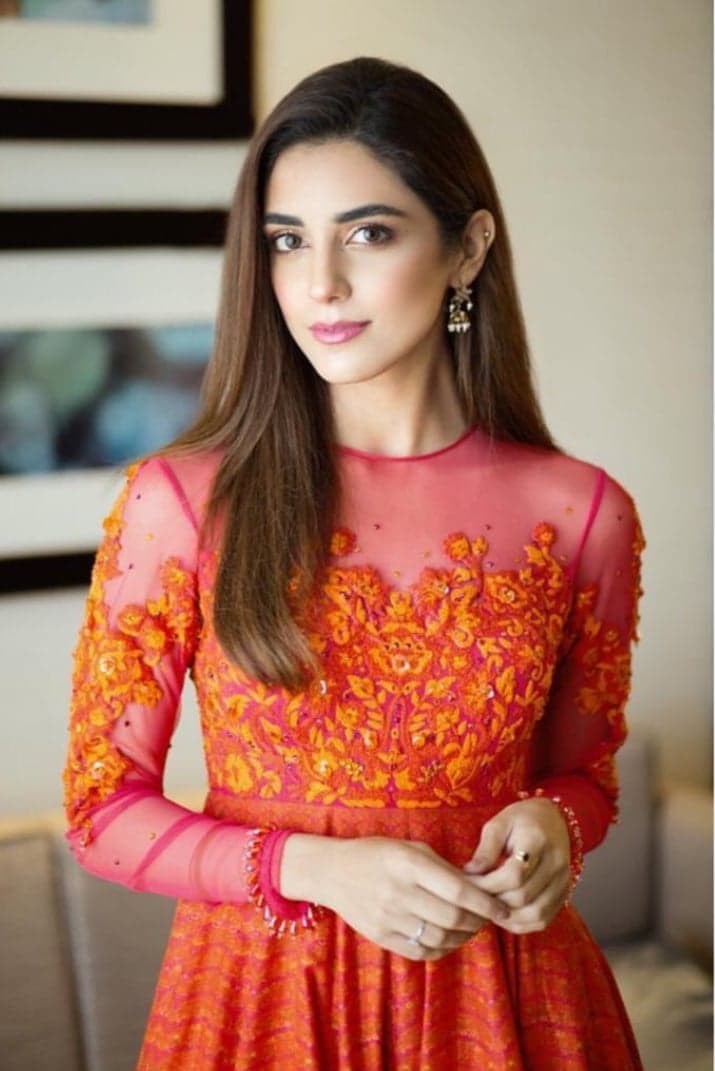 Frosted and Glowy
This look is all about making Maya Ali shine and look radiant. The overall makeup has been kept to an absolute minimum but the main focus in this natural makeup look is purely on highlighting. The makeup artist has used those shades of eyeshadow and lipstick which are closer to her skin-tone, this is why the highlight is popping. There is a lot of focus on her cheeks and we can totally see the pink blush on but the thing that is making this entire look absolutely gorgeous is the shimmering highlight.
Everyday Natural Glam
Maya Ali is seen enjoying a bridal shower in these pictures and the makeup look is absolutely basic and cute. She has done enough makeup to look presentable but this falls in the sphere of natural glam. Maya Ali has a little but of blush on her cheeks, some lipstick but yes, the eyes have warm eyeshadow and a lot of mascara. The eyebrows are shaped perfectly which are amping up this everyday basic makeup look.
Radiant and Highlighted Makeup
This makeup look of Maya Ali is again all about the highlight. In this look, tinges of pink can be seen all over her face to go with the pink suit that she is wearing. A little tones of pink have been used on her eyes, her cheeks and her lips. Maya Ali is wearing a foundation shade which is brighter and probably one shade lighter than her skin tone.
Warm Toned Natural Glam
This makeup look is enough to be worn on any occasion, event or a night out but because it is so subtle, it falls in the category of natural makeup look. The fact that Maya Ali is not wearing any eyeliner is making this look perfectly natural. She has tightlined her eyes which are giving her eyes a bit of dimension and depth but the overall eye makeup is quite subtle and natural. Maya Ali has gone for similar warm toned lipstick to go with the eyes. The warm shaded makeup looks are always flattering on Pakistani skin tones.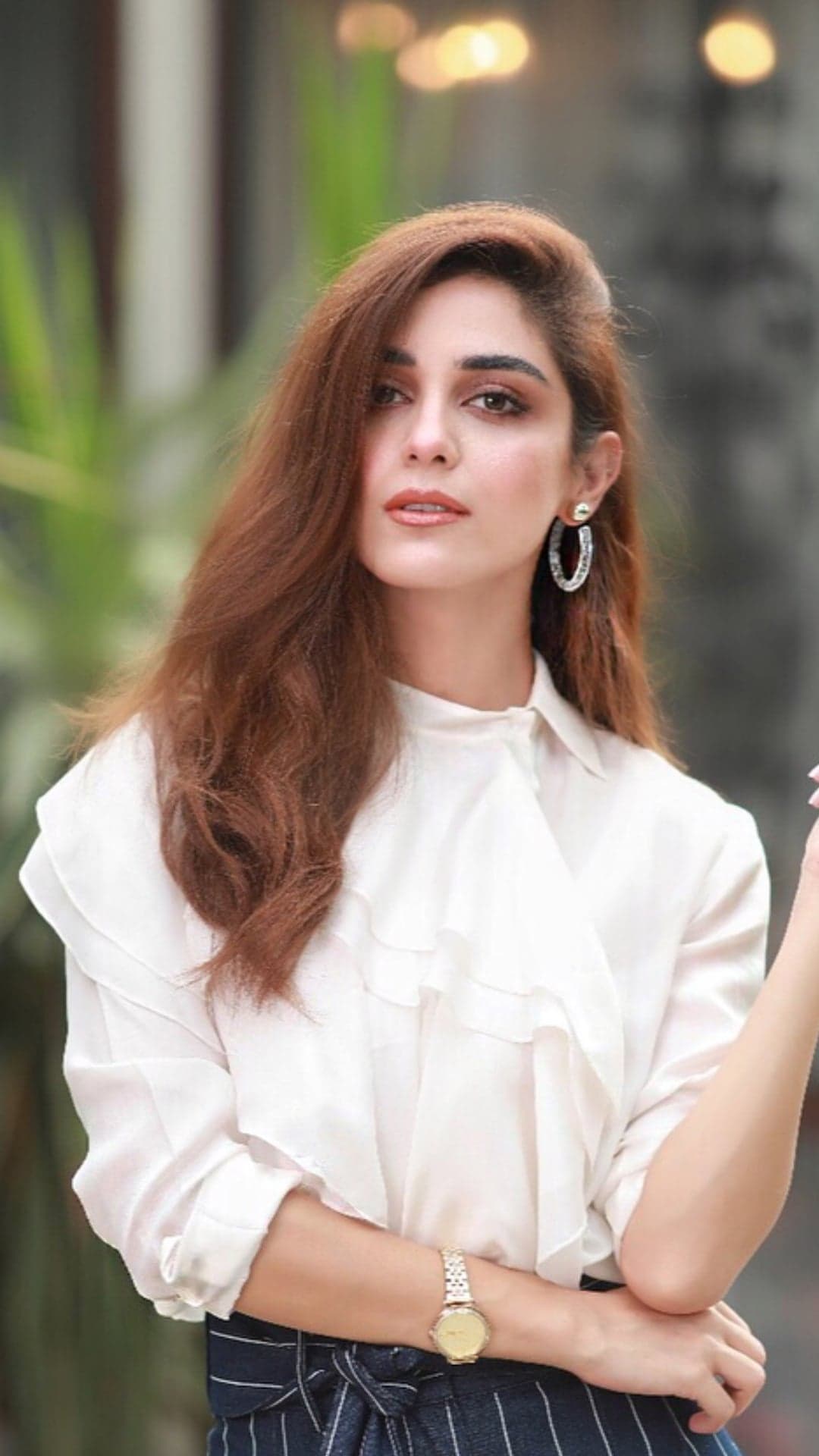 Maya Ali's Best Glamorous Makeup Looks
The Sultry Eyes
This makeup is all about the dark graphic eye look. The face makeup is flawless and it has been kept that way so that the eye makeup seems more pronounced. There is no contour or bronzing going on because the actual focus is the eye makeup. Maya Ali is wearing peach blush and a nude lipstick. This eye makeup is quite defined and does not have a blended look. The slight curls and side parted hair along with this makeup is making Maya Ali look like a diva.
The Plum Glam
This glamorous look of Maya Ali is definitely not on the heavier side but she has played with the shades of plum. Maya Ali is wearing a plum shade under her eyes and has dragged it down a bit further than normal, which is why her eyes look bigger and beautiful. The shades of mauve and plums can be seen subtly on the rest of face, in her blush on and her lipstick as well. The sleek bun and minimal jewelry are making this look complete and glam.
Blown Out Smokey Effect
This makeup look of Maya Ali is all about that blown out smokey eye. Cool toned browns have been used on Maya Ali and in this look, the undereye has been smoked out using browns too. This technique is making Maya Ali's eyes look bigger. Maya Ali has a bit of contouring on her nose as well and the lipstick shade is a beautiful nude shade of brown with a tinge of mauve to go with her dress. Eyebrows are defined and sharp. This definitely is one of the best glamorous makeup looks of Maya Ali.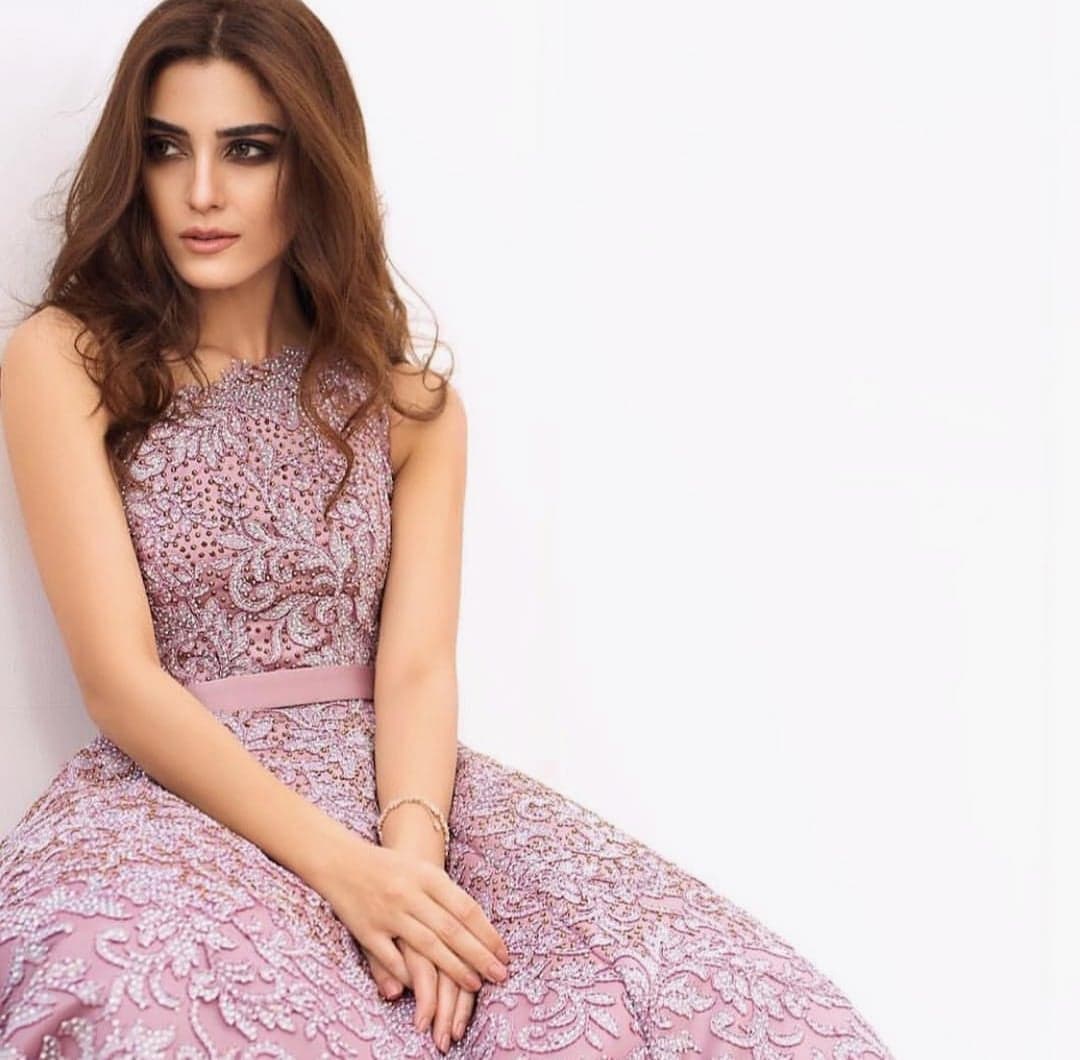 The Diffused Wing
This gorgeous makeup look is not only glamorous but is easy to achieve. In this makeup look of Maya Ali, the makeup artist has diffused the wing eyeliner with the help of black eyeshadow. It is giving Maya Ali's eyes a little definition and a feline effect. The rest of the eye makeup has been completed with the help of warm toned brown eyeshadow, blended all around her eyes and under eyes. Maya Ali is wearing a glossy lipstick. She has a bit of blush happening on her cheeks and nose, which has been paired with highlighter as well.
The Red Pout
This gorgeous makeup look of Maya is glamorous and is giving her a very retro vibe. This makeup look is a classic glam which can never go wrong. A golden beige eyeshadow spread all over the eyelids, thin eyeliner, a lot of mascara and the gorgeous shade of red which looks absolutely flattering on Pakistani skin tones. Maya Ali has worn a lot of blush and we can spot a highlighter on her cheeks, nose and inner corner of the eyes as well.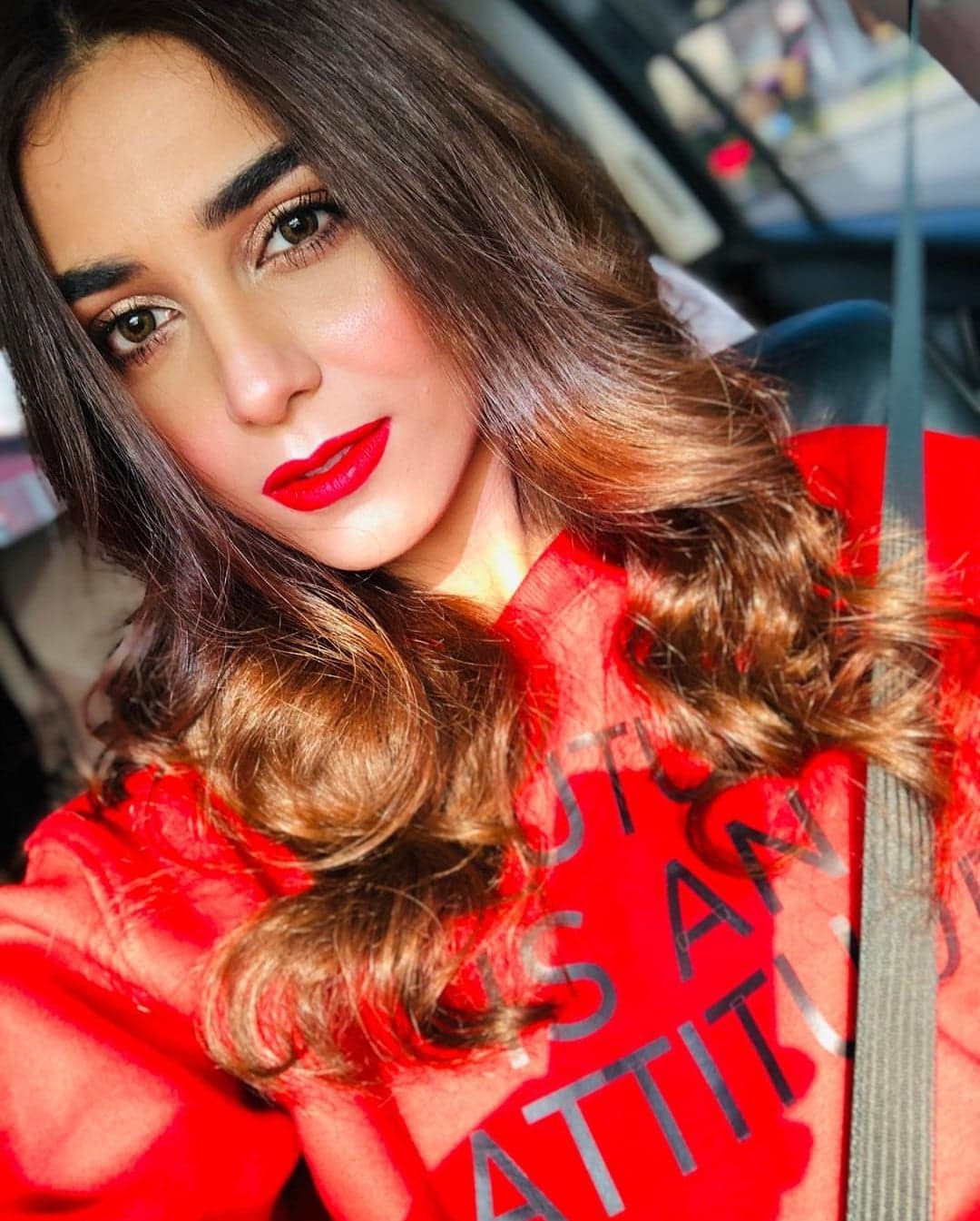 So, this completes the list of Maya Ali's best natural and glamorous makeup looks, along with Maya Ali flaunting her natural beauty in no makeup. What do you think and which of these makeup looks are your favorite? Share your thoughts.