Pakistani media is a very rapidly growing institution. This increasing media has developed a war in between these famous channels. Some media anchors are still fighting for right path and ethics. In this article I will be focusing on the top five anchors of Pakistan. This list is made on the choice of the viewers and their fan following. Some of them are high ranked on the basis of the ratings of their channels. Your opinion is very much appreciated so do come up with your suggestions.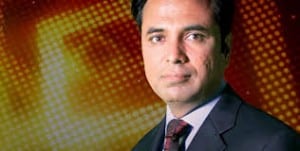 Starting of with the top notch veteran journalist Talat Hussain, he is ranked as the top most among this list. This ranking is on the basis of his bold and positive opinions about the certain issues happening in Pakistan. He has a whole lot of work experience; he has worked in PTV, Aaj TV, Dawn news and also in Express News. I find this anchor as very honest and straight forward. He is a great anchor and also a very clean person in his personal life as well. I have also met him personally and he is a very down to earth personality. He was offered to become the care taker minister by the government but he refused to do so. Nowadays he has started working with Bahria University Islamabad and this is a great opportunity for the students of the university.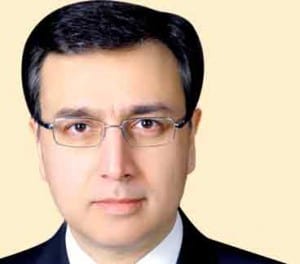 Second among the list of the top five anchors of Pakistan is Moeed Pirzada. He has completed his masters in internet and media regulation. He has also done masters in International Finance and Economics. He also has a huge work experience. Moeed Pirzada has worked with Dunya TV, PTV news and Waqt news. He interviewed international celebrities like Hillary Clinton, Jaswant Singh and Richard Holbrook. He is not a good writer but he is a great anchor. He also has a solid grip on international affairs. He is currently working as director world affairs and hosts a popular talk show Sochta Pakistan. In this program national, regional, strategic, social and educational issues with leading politicians, analysts and policy makers are discussed in detail.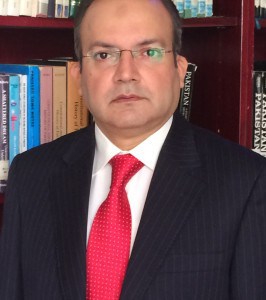 Third among the list is Nadeem Malik. He is currently working in Samaa TV and Aaj TV. He is in the list of top five anchors because he has an unbiased and neutral opinion for all sorts of issues. He has a very soft style of speech. He has interviewed the Sri Lankan and Afghan Presidents and also the Malaysian Prime minister. He also has expertise in economic affairs. He has worked with PTV and CNBC Pakistan. Nadeem also served as the Bureau Chief of Islamabad for CNBC Pakistan and hosted talk show News Guru. He has longstanding associations with news organizations and business journals. He has contributed to dozens of local and international news journals as a freelancer, including BBC Online, Asia Times and The News International.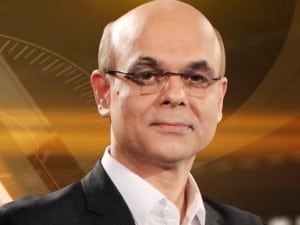 The fourth among this list is Muhammad Malik. He is recently working with Dunya News and has previously worked with Jang group as well. He is also a straight forward anchor. For an anchor it is a very important to be focused on what you are saying by being totally unbiased. He is a very liberal person but he has never had any double minded point of view. He never uses his opinion for misguiding others. Viewers usually get carried away with certain misguiding views and statements; this is why an anchor must know what to say and how to say whatever he wants to. He is very well known for his stinging writing style and spot on analysis.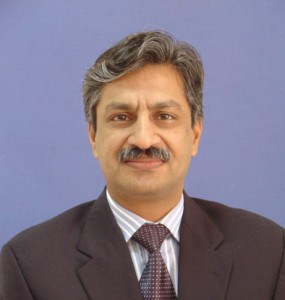 The fifth among this ranking is Absar Alam. He is a senior journalist and a news anchor. He worked for Geo Network and is working nowadays with Aaj TV. He speaks the truth no matter what. He has received many life threats but still he works for the truth. In such challenging and upsetting situations he never looked back and performed exceptionally noteworthy. Along with all these excellent anchors, our country has many other anchors who work day and night for our sake. They strive hard to provide us awareness and keep us updated. Hamid Mir, Kamran Khan, Javed Chaudhry, Shahid Masood, Mubashir Lucman, Kashif Abbasi and many more. These anchors have made our news programs a hit. We should support them and give all of these people a very positive feedback so that they work more hard and keep us informed about the things happening around us.
Written by: Moomal Hassan.