The Pakistani showbiz industry is always evolving, therefore in order to keep up with the nature of the field, celebrities also have to adapt to these changes, in terms of personal grooming, growth, fitness, and styling. As much as the celebrities and actors have to follow certain dress codes when it comes to their appearances in Pakistani TV dramas, they always get freehand in other mediums such as feature films, web series, photoshoots, and social media pictures because there is much more flexibility in terms of clothing and styling. With this, the actors always bring in their personal preferences and dress according to their comfort level.
In this day and age due to widespread usage of social media, nothing is a secret anymore and every single day, the fans and followers of all the Pakistani celebrities get an influx of pictures, which gives them the idea of how their favorite stars and celebrities like to dress up. This has also put a lot of pressure on the actors and celebrities associated with the industry, therefore they continue to up their game and keep on experimenting with clothing choices and personal styling preferences.
From western to eastern, there is no trend under the sun that has not been embraced by certain Pakistani celebrities and they feel absolutely comfortable in showcasing it to their fans, sometimes through photoshoots and also when they stylize themselves for regular day to day events that they get to attend. This is the reason backless dresses have now become a lot more common and pretty much never go out of trend for certain Pakistani actresses. They make sure to have their pictures clicked in such a pose that showcases the style statement that they are making while also showing their comfort level wearing while these dresses.
Here are the pictures of backless dresses worn by Pakistani actresses on different occasions:
[lwptoc]
Mahira Khan
Mahira Khan has lately been seen in many backless dresses. Usually, the Eastern dresses she wears, in particular, have a really narrow neck from the front but the back is always deep and most often creatively designed. While wearing such dresses, Mahira Khan also makes sure that her poses are such that the back of her dresses is more prominent. She was seen wearing many such dresses when she was promoting her film Superstar. Some of the sarees she wore recently also had such backless blouses. Here are a few pictures of Mahira Khan in such dresses, it is easy to tell that she enjoys wearing such outfits and is comfortable carrying them.
Maya Ali
Maya Ali is one of those top Pakistani actresses who have changed their style game a great deal over the years. She went from being the girl-next-door to one of the most stylish celebrities of recent times. Maya Ali also followed the trend of wearing deep or backless dresses especially when dressed formally at family weddings. Although she was not seen wearing such dresses as often as Mahira Khan, this is definitely one of those styles which she carried with just as much ease and comfort as the other actresses on this list. Here are some clicks which show Maya Ali wearing backless dresses.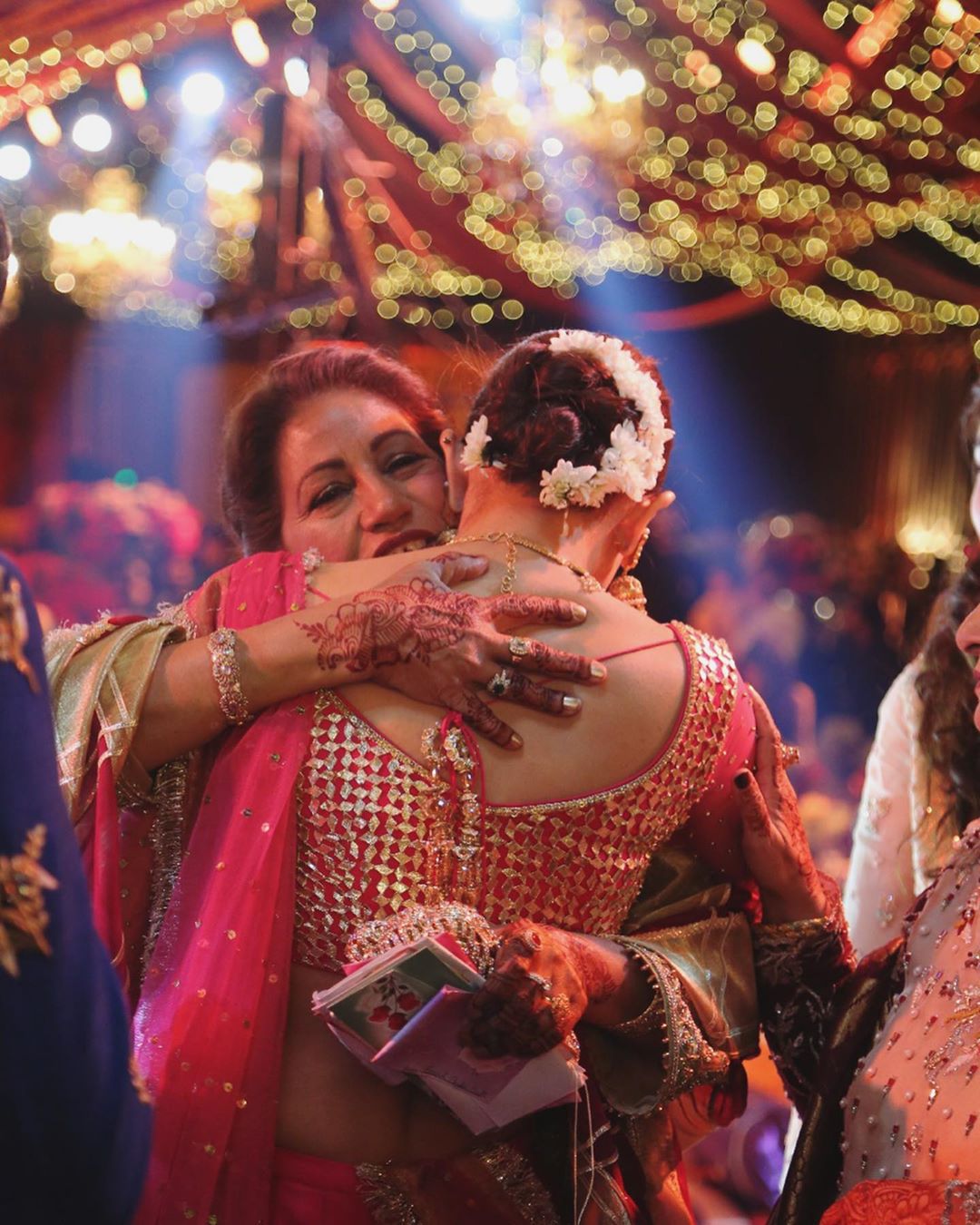 Urwa Hocane
Urwa Hocane is known for her sense of style just as much as she is for her portrayals on-screen. The viewers love the variety she brings to the table with the kind of characters she chooses to play. Her off-screen personality is really different from the style she carries on screen. Urwa Hocane is one of those actresses who dress up really bold especially when she is attending weddings. Unlike some of the other actresses on the list, Urwa's backless dresses were just as revealing from the front as well. These bold dresses also attracted a great deal of criticism but that did not stop Urwa from continuing to share her pictures in these revealing clothes on social media. Here are some pictures which make it quite clear that Urwa Hocane is really comfortable wearing such outfits.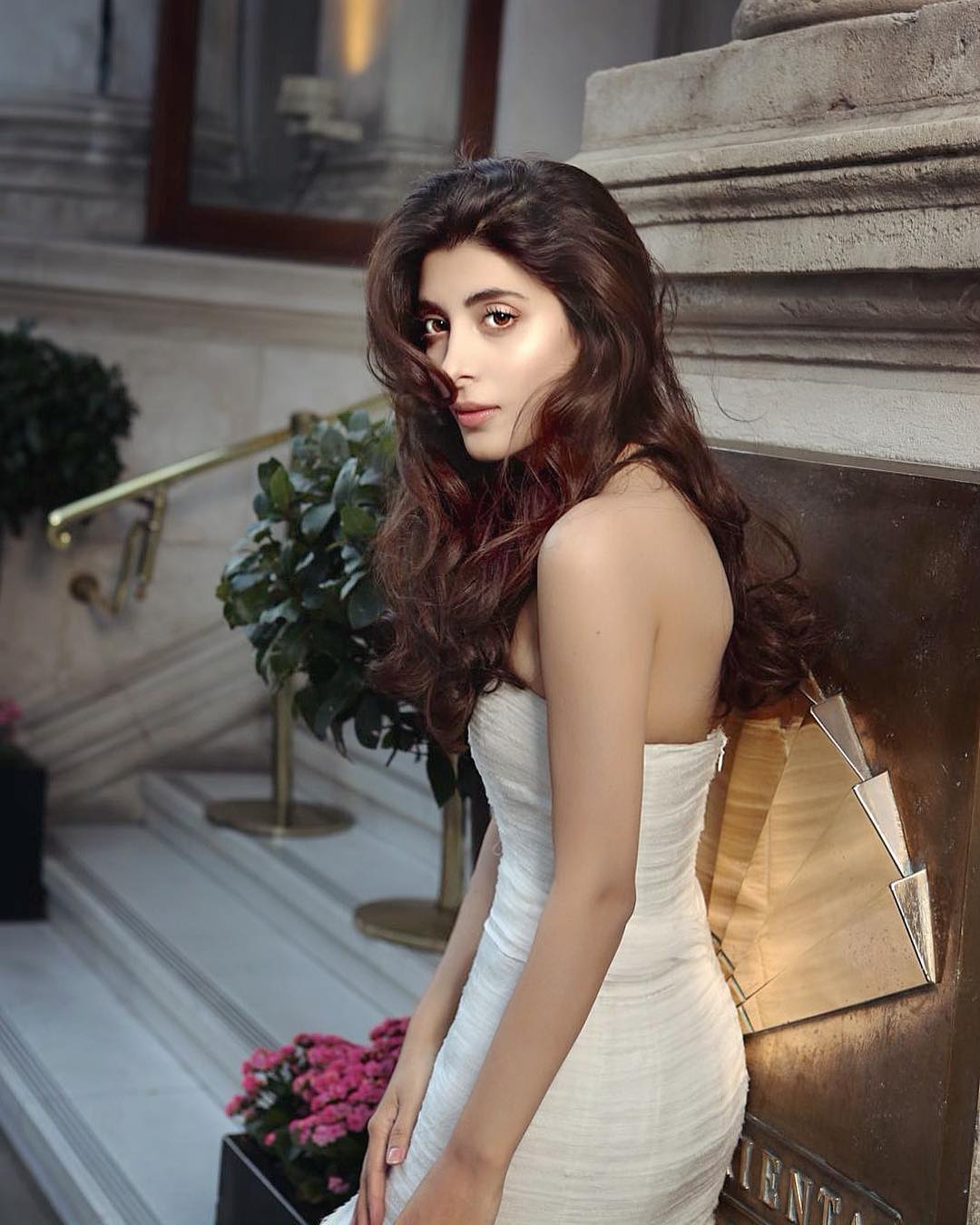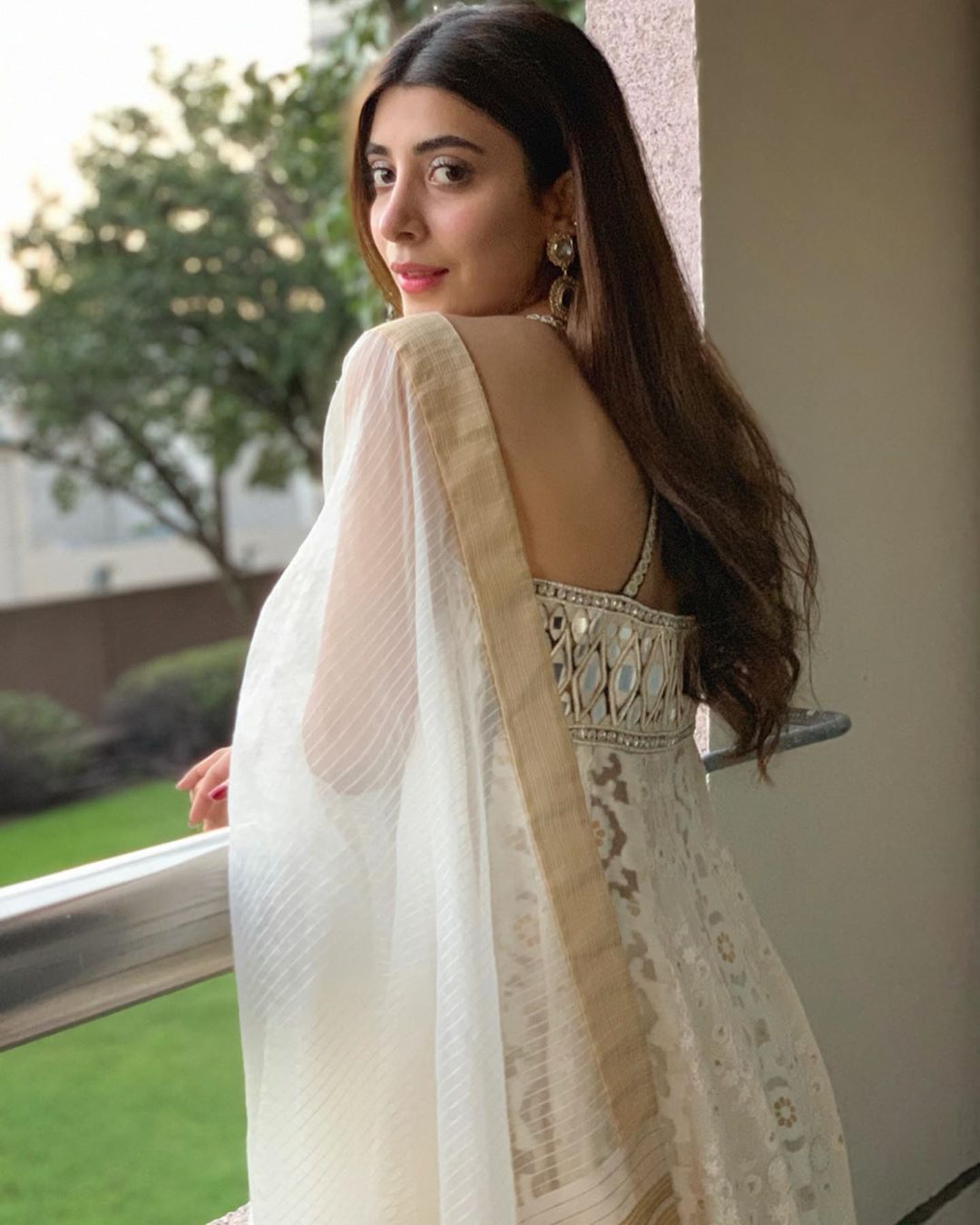 Mawra Hocane
Mawra Hocane is another Pakistani actress who has managed to make it big in the industry after being a part of it for many years. She has also worked across the border and is known for her vocal stance on certain issues. Usually, her style of dressing is not too revealing but there have been times when Mawra was also seen in backless dresses. Whenever she wears such dresses, she makes sure that she gets a picture taken from the back so that she can share how the dress looks like from behind. Just like all the other actresses on this list, Mawra does not let the backlash she faces as a consequence of posting such pictures stop her from wearing what she wants and sharing the pictures on social media. Here are the pictures of Mawra Hocane wearing dresses that have either a deep back or are completely backless.
Saba Qamar
Saba Qamar has been ruling the acting industry for quite some time now. She is known for her confident style of acting. Saba Qamar has also changed the ways he looks off-screen and for her photoshoots as time passed by. She does not hold back while sharing her views even on the most controversial subjects. She was also always comfortable with showing her skin and is even now known for her bold photoshoots. Her unapologetic personality also shows from the kind of photoshoots she has done over the years. Saba Qamar has also been seen sporting backless dresses on the ramp and in photoshoots. It can however be seen that unlike Mahira Khan, Urwa Hocane, and some of the other actresses, Saba Qamar is not too fond of wearing backless dresses. Here are some pictures in which Saba Qamar was seen wearing such outfits.
Ushna Shah
Ushna Shah joined the entertainment industry at a time when there was a fierce competition but even then she was noticed and gradually became part of some of the most-watched dramas. Ushna Shah was for the longest time one of those actresses who said whatever was on their mind in interviews. Very often she also got into trouble for speaking her mind. Known for the way she nailed a negative character in the drama serial Balaa, although Ushna is not particularly fond of wearing backless dresses, she did wear one such dress at an award show. She felt great wearing this outfit and shared all these pictures with her fans.
Sonya Hussyn
Sonya Hussyn has come a long way in terms of grooming and styling. She is one of those actresses who have honestly admitted that wearing such kind of clothing is a part of their job and if it was solely her choice, she would choose to wear simple and comfortable dresses. She has mentioned in one of her interviews that she feels pressured to make a style statement and most often her event outfits are chosen by her manager for her. Sonya Hussyn has been turning a lot of heads with her appearances on different award functions but it shows that even if the outfits are not picked by her, she likes to carry them with confidence. Sonya Hussyn has also picked up some backless dresses recently during special occasions and looks pretty comfortable in them.

Ayesha Omar
Ayesha Omar always gets a lot of attention for her clothing choices. She has been rated as one of the best-dressed actresses especially because the clothes she has worn in her longest-running sitcom Bulbulay were appreciated by the viewers. It goes to show that she has a great sense of styling and doesn't mind experimenting. Just by looking at her Instafeed, one can get an idea that she is absolutely comfortable in wearing all sorts of cuts and silhouettes and backless dresses are quite often her choice.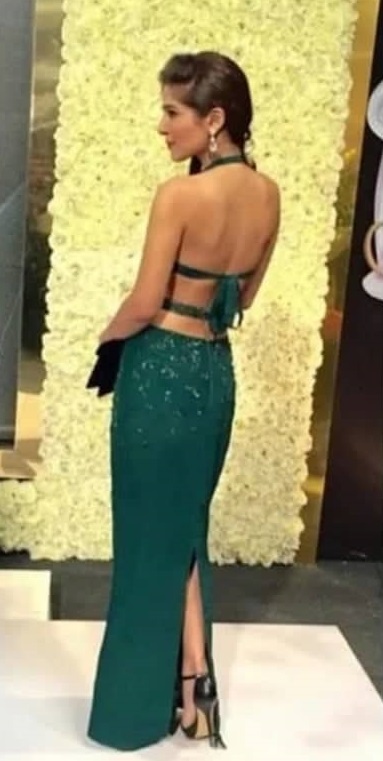 Hira Mani
Hira Mani rose to fame in a short span of time because of her acting skills and wise choices of projects that helped her pave her way to success. She has now become a household name and has a huge fan following. A lot of people find themselves relating to Hira Mani because she has been very open about how she manages her profession while keeping her family as her utmost priority. Hira is now becoming a choice for a lot of leading clothing brands and therefore she is seen carrying different kinds of outfits. When it comes to her own, Hira's styling is very chic and laidback but keeping the nature of her job in mind, she wears backless dresses every now and then mostly for photoshoots.

Sajal Aly
Sajal Aly is one of the biggest stars of Pakistan. She has a massive fan following and is loved by many. It has taken years of hard work and persistence for Sajal Aly to be where she is. Sajal is one of those actresses who can carry any kind of look effortlessly. Over the years, Sajal has also groomed herself and now believes in looking stylish no matter how elaborate or simple her look of the day is. Sajal Aly wore a pink saree on her reception, although the couple released very few pictures of the events, this sleek look of hers was appreciated by many. She chose to wear a backless blouse and most of the pictures that were shared of the event were clicked in such a manner where her backless blouse was highlighted the most. She has also worn backless dresses on award functions and has carried them confidently.
Saheefa Jabbar Khattak
Saheefa Jabbar Khattak started her career as a fashion model and that exposure gave her the confidence to wear any kind of clothing under the sun. She then ventured into acting and has been impressing the drama viewers quite a lot with her effortless acting. Saheefa Jabbar Khattak is very vocal about women's rights and feels passionate about the fact that a woman should wear whatever she likes. In an interview, she also spoke against her mother's stance on clothing defining a woman's modesty. She has worn backless outfits and sarees numerous times and she even chose a backless choli lehenga on her big day.
Hania Amir
Hania Amir has risen to fame in a short span of time. She used to share Dubsmash when the app was widely used and then she got discovered. She started her acting career with a movie and then immediately became a leading lady in Pakistani dramas. Hania Amir is also very comfortable with the idea of wearing trendy clothes. She has it in her to carry any style effortlessly. She has also been seen wearing backless outfits on several occasions and mostly she likes her sarees to make a style statement for her.
Anmol Baloch
Anmol Baloch may not have a lot of projects or screen presence to her credit but she definitely has earned a considerable amount of fan following on social media due to being regular with her content. Anmol Baloch is one of those young actresses who take her Instagram very seriously. She is seen wearing elaborate eastern and trendy western dresses regularly and makes sure that her pictures are perfectly clicked in order to be posted on her Instagram account. Anmol Baloch tries to come up with a lot of philosophical captions to add more depth to her pictures and develop a connection with her fans. She is very comfortable with the idea of wearing such outfits, here are some of her pictures.
What is your opinion about these dresses worn by the top Pakistani actresses? Are they stylish or just unnecessarily revealing? Share your views.