As already known few cinemas previously stopped screening Indian films and now the Cinepax cinemas all together have quit showing Bollywood films and rescheduled the shows with "the best of Pakistani films".
Cinepax announced this in a Facebook post: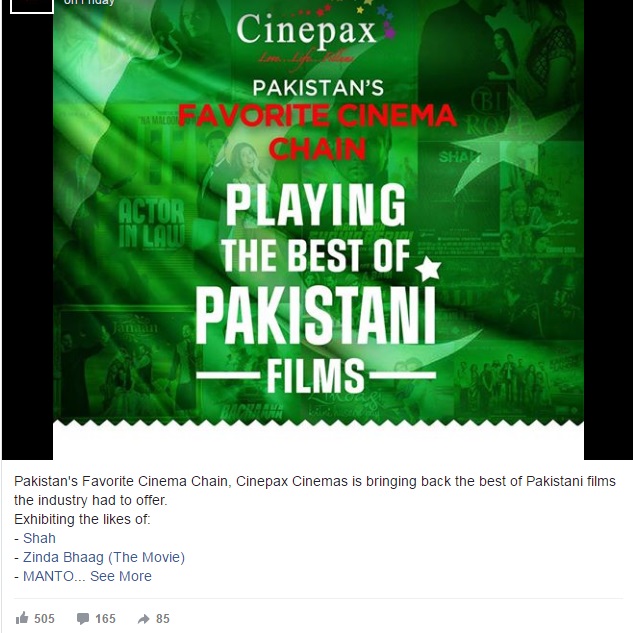 This year on Eid ul Azha three really good movies were released including Janaan, Actor In Law and Zindagi Kitni Haseen Hai. These films are presently running in the cinemas, previous films include like Bachaana, Bin Roye, Dukhtar, Mah e Mir, Manto, Moor, Shah and Zinda Bhaag are on the list to be included in the regular shows.
This move has been made by the cinemas after Pakistani exhibitors' decision to cease the screening of all Indian films. Cinemas such as Lahore's Super Cinema and Karachi's Atrium Cinemas and Nueplex Cinemas were among the first to announce that move on Friday.
So lets go and enjoy our Lollywood !