Few months ago a serial started on Urdu1.Every time, I came across Urdu1 that drama serial was repeating like for 4-5 times a day..And then came a day when while sitting in my room,I heard some really weird voices.The voices were pretty unpredictable for me to guess.And I kept on asking myself that which drama serial my family is watching?
And then, those voices were heard by me every day and at the same time..abb mai thei paraishaan k kaun saa aisa Pakistani drama hai jo roz he lagta hai ? Plus those weird voices were getting on my nerves as if someone is talking in really artificial way.. :P…
Finally,I went to my parents room and saw that my mother and my sister were watching Ishq E Mamnu.I gave a look to the screen and saw some really beautiful ladies at the screen.I guess the first one I saw was Beetar.. :)..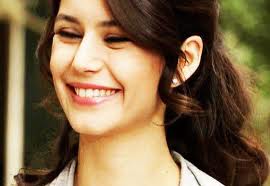 But after few minutes,I left the room as it was so mess in that serial that it was not at all understandable for me or woh bhi in the very first go.. not possible man..
After that,where ever I went,I heard about Ishq e Mamnu..Yaaaar kitni pyari hai na Beetar..Oh yaar Behlool is so cool ,I wish I could meet him somewhere…Yaaaar kitni maasoom hai Nehaal..
Arghhhhhhhhhhh… Ishq e Mamnu here,Ishq e Mamnu there..Ishq e Mamnu everywhere…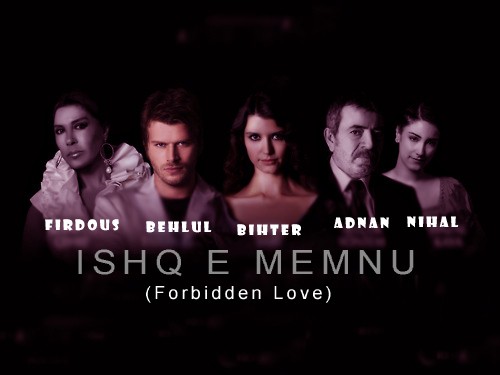 At that time, I wanted to kill those who did voice overs specially of that old man(the cook I guess :p )..that was so much irritating. I knew that wasn't the original voice of any person.. it cant be.. but I am extremely sorry to say that they have exaggerated many voices to such an extent that they became pretty much unbardaashtable for me atleast.
The fever of that serial went on and on.My family,friends,relatives,cute kids next door thus everybody started watching that serial.
Can you believe it some of my relatives put Beetar as their facebook deepeeeeeee :D.. ? Or tou or hadh to teb hue when forwarded texts were received by me..Bhaie! I am the one who is least interested in that serial ,koi poochai inn se mujhe kyu bhaij rahai ho text .. I least bother that who is going to die and who will be left all alone at the end..
And then came the days when Last Episode of this serial was about to get aired..Teb jesai daikho apnai paas se stories bana raha hai.Beetar will marry Behlool,Nehaal will kill behlool and what not.. :D.. Let me tell you honestly people that I even did not bother to watch Last Episode of that serial.
And then came the time when that stylish Beetar became simple and adorable Fatima Gul.Yahan se aya gee story mai twist.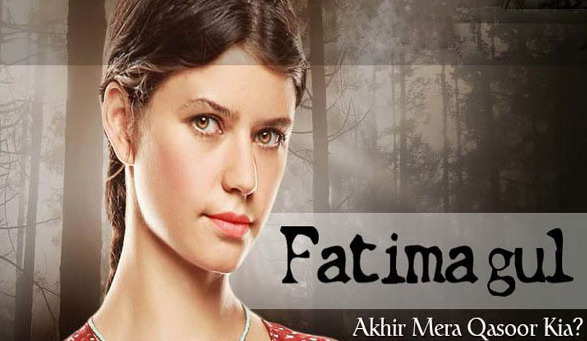 I did not know at first, that was this serial all about and what is Beetar's character all about. My mother and sister started watching it from the day 1.One day after watching a Pakistani Serial,I had nothing to do.I sat with my mother and sister aimlessly and that was the time when Fatima Gul was about to get aired.I sat and literally "tried" to watch and bear those dubbed voices and all..My mother was the one who was doing commentary for me and was explaining me the relation of every single person with Fatima Gul.I was least interested in it,phir bhi murawwat mai sun lea..kuch samjhi kuch bhooli.. And when episode ended, I considered that it wasn't that bad experience to watch any Turkish serial and that experience went, obviously, against my expectations.
Next day I sat with my mother again and deep inside started feeling bad for that poor girl. All I knew in this serial was Fatima Gul's family.Rest of the families were unknown to me and I was not even interested in knowing them.Phir bhi my mother started telling me about them.Aik tou itnai ziada log,phir itnay ziada naam.I still remember that I was unable to memorize Kareem's name,always mixed him with Saleem.And then my younger sister told me , "Aapi, ye black hair waala Kareem hai" and I memorized his name like that " Ka se Kaalai baal or Ka se Kareem" .. :D..
I started liking the locations,the story line and specially that Mukaddas Khatoon made me attracted towards that serial..:p .. Aisi khatoon mai ne aaj tak kisi Pakistani setial mai nahi daikhi thei na.. :P..
Then I started watching the serial on alternate days.and then came the time when my mother started calling me in her room … Drama lag gaya aajao.. Or mai bhi chali jaati thei..
Gradually, that magic started mesmerizing me and I got much more inclined towards that serial. I started watching it regularly.And then came the time,when I sat infront of television much earlier than my mother and sister. :P..
Alas ! I got the fever of Turkish Serial too.. :P
I have heard many people saying that promoting Turkish serials is somehow making our television industry affected.But,according to my point of view,not even a single of viewers of any channel or any drama are lost because of these Turkish serials.
Pakistani Serials have,still,that spark left in them that they can make the people stick to them.I am not saying that people don't watch Turkish Serials.They do watch them but alongwith Pakistani Serials.Because Turkish serials have that factor in them which attracts people towards them,maybe locations or maybe the artists..
So,I am not at all against Turkish Serials.They can't harm our television Industry because our Pakistani Serials have strong roots within everyone's hearts and minds.
So all those production houses and directors,that are afraid of these Turkish serial..Just stop it .. and Let me watch … Fatima Gul.. Bhaie AAKHIR MERA KASUR KYA.. :P ..