Seems like by the end of 2013, all of the most happening bachelors of the Entertainment industry would turn into a married one as it is many of the popular celebrities recently tied the knots. Its now the hottest and the dashing Singer Atif Aslam who has finally got married according to the news that is going all viral over the social media.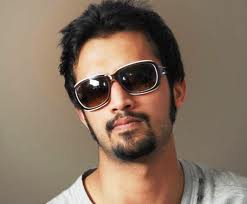 Although no such news has been seen on the news channels yet, it has been seen that Atif himself shared a post with his fans on his official Facebook Page and announced the news targeting all his followers. It was only few months back that I shared a news about Atif's fiance, and that girl is the lucky one who will be betrothed to the real super-star of the music industry of not only Pakistan, but of India too. It has been heard that a private ceremony has been held in Lahore where the Nikah or the engagement ceremony was held and Atif will soon now declare himself married or reveal the date of marriage.
Here is a share that he posted on his official page, have a look!
Dear Aadeez, U guys have always been a part of my family and have stood by me through my incredible highs and not so incredible lows. I am delighted to let all of you know that…… Her insan ka zindagi main aik na aik din WIYAAAH hona hota hayyy ,,, and my Big day has finally arrived with your prayers.

ALLAH has endowed me with a wonderful life partner.

I would request all of you to continue praying for us as you have always being doing in the past for me.

Mehndi , barat n walima pictures are on their way.

aur jis jis ki shadi ne hui abhi tak ,,,,,, KUJ SHARAM KERO TAY WIYAAH KER LO hun lol.
It is still suspected whether the news is a real thing or just a rumor, but what has to be remembered here is that Atif has been talking about his marriage lately and its a high time to finally tie the knots with the girl he is seen with.
Wishes
Nida Zaidi