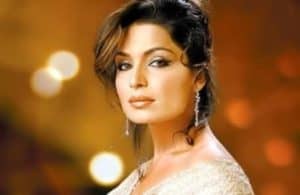 Meera Irtaza has recently been very active on twitter and seems to enjoy all the responses she is getting to her witty tweets. The troll queen told media that Twitter is becoming her new hobby which allows her to interact with her fans effectively.
"On Twitter, I can speak my heart out.I am really enjoying it. Being a celebrity it allows me to directly interact with my fans."
Meera has been all over the internet after she gave some witty responses to celebrities like Maryam Nawaz and Sheikh Rasheed. She furthermore, said that she reads every single response from her 48,000 followers, be it negative or positive
Upon asked about the reason for her being active on twitter , she said:
"There is no reason as to why I have become more active. I guess I have more time these days."
Meera's sudden interest in twitter also raised questions and made her followers to ask if someone else uses her account on her behalf to which she responded :
"People seem to think that my sister runs my account that is not true. I write each post myself and tweet from my iPhone 6."
Meera jee has always looked for reasons to stay in limelight and twitter is doing her a lot of good in this regard.