Twitter targeting Meera's English Yet Again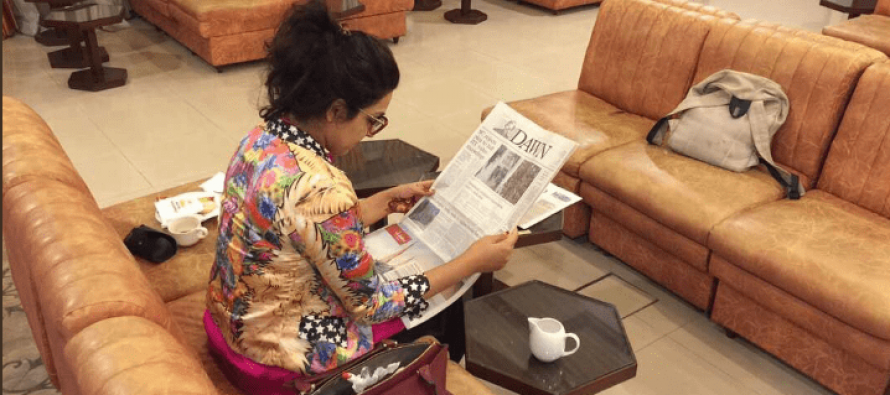 Meera is no stranger to public attacks on social media for her lack of linguistic skills when it comes to English language.
The same happened when she uploaded a picture of herself reading the English newspaper 'Dawn' at Karachi airport. A discussion on twitter began about what she was reading considering how poor her English skills. Some people went as far as saying she was just looking at the pictures on the paper and not really reading it.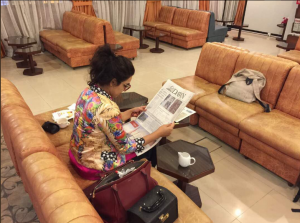 Hey Meera 🙌🏻 Sachiii Naya andaaz zabardast hai . 😎 or dawn akhbar main Kya parh rahi ho ? 🤓🤔

— گڑیا بلوچ (@kooldjrian2) June 22, 2017
Newspaper b dawn pakra hova hai ,,, try Jang first 😀

— Mian Irfan Husssain (@mianirfan_61) June 22, 2017
Are you really reading newspaper or just watching pictures ?#AchaSorry

— B i l a l 🇵🇰 (@Shaykh_Official) June 22, 2017
dawn newspaper dikha k kya prove krna chahti hain meethi meera g?😂

— Sh Taimoor Khurshid (@SheikhTaimoor6) June 22, 2017
Parh dawn news rahi hai 😂😂😂😂😂😂😂😂😂😂😂😂😂😂😂😂😂😂😂😂😂😂😂😂😂😂😂😂😂😂😂😂😂😂😂😂😂😂😂😂😂😂😂😂😂😂😂😂😂😂😂😂😂😂😂😂😂😂😂😂😂😂😂😂😂😂😂😂😂😂😂😂😂😂😂😂😂😂

— جیرا بلیڈ (@JeeraBladee) June 22, 2017
Smjh main arha tha k paper me kya likha Hai??? JUST ASKING

— Iqraaa💫 (@syedasahibaa) June 22, 2017
You are trying to justify English skills,reading DAWN 😫

— Owais (@rozaadar) June 22, 2017
An attempt to improve English:p

— سارہ (@SarahKhan9597) June 22, 2017
Parh nahi rahe Khali pics dkh rahe 😂

— Jamil Akbar Shah (@JamilAkbarShah1) June 22, 2017
---