Popular Pakistani Singer Aima Baig is currently in trouble after her alleged cheating had been exposed by a British model Taloulah. The model accused Aima Baig of cheating on her fiance with his boy friend Qes Ahmed. She has leaked all her chats and calls with Qes Ahmed. According to details, she was dating with Qes Ahmed and also paying the rents of the places where they used to stay. Well, Aima Baig's fans are still supporting her and they are in denial after seeing all the scandal related stories but most of the people are talking about it and she's trending on Twitter.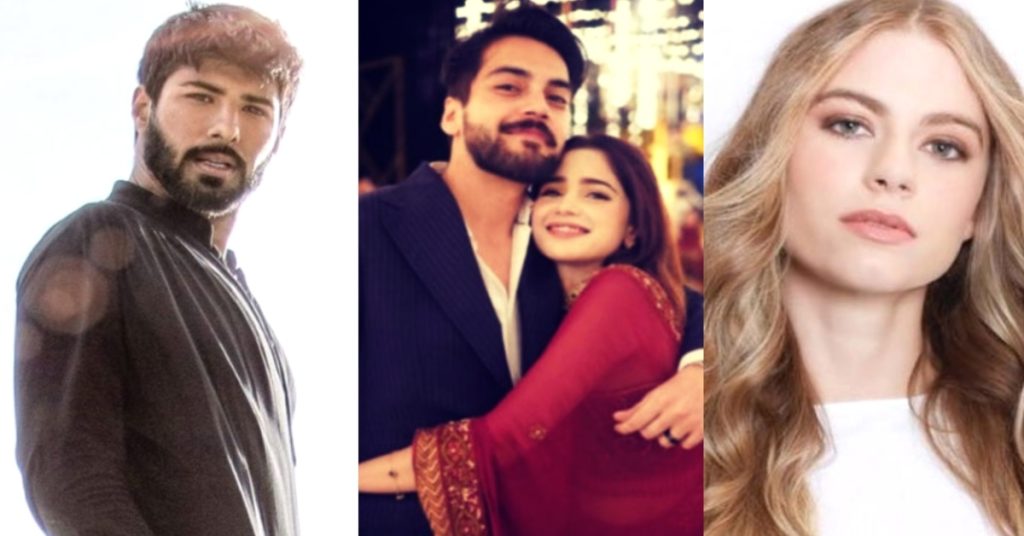 The new scandal of Aima Baig has sent the social media users into frenzy. Fans are extremely shocked to hear about the accusations of Aima Baig cheating on Shahbaz Shigri. They are now coming up with their stances after checking out all the internet stories.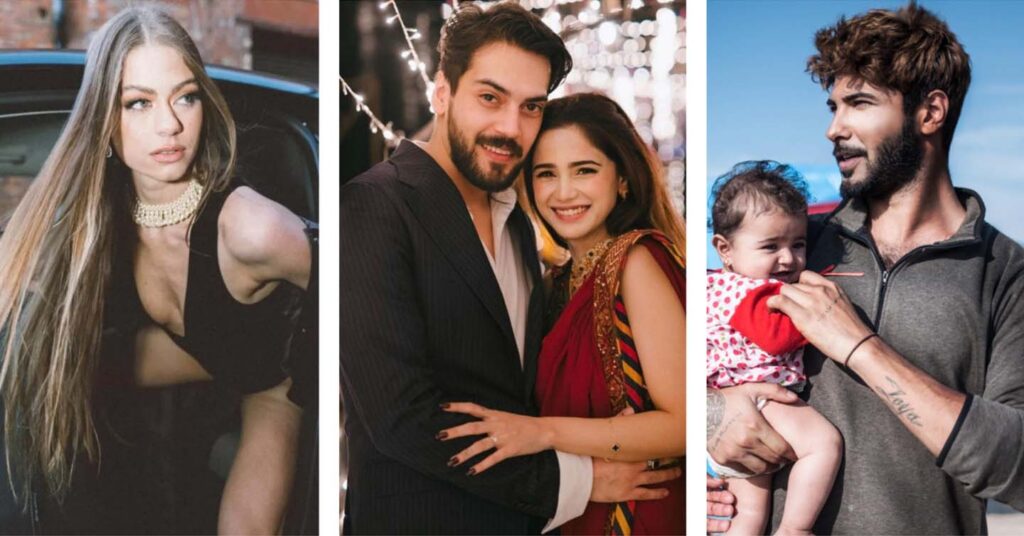 After going through the stories, twitter users couldn't digest the whole matter and started raising questions. Not only this, they are taking hilarious jibes at this whole cheating cycle and they are also giving examples like 'A cheated on B, B was cheating on C etc'. The private leaked chats are now viral after which Aima Baig and Qes Ahmed are under attack of cybernauts. The funny memes are trending on Twitter. Here are all for you!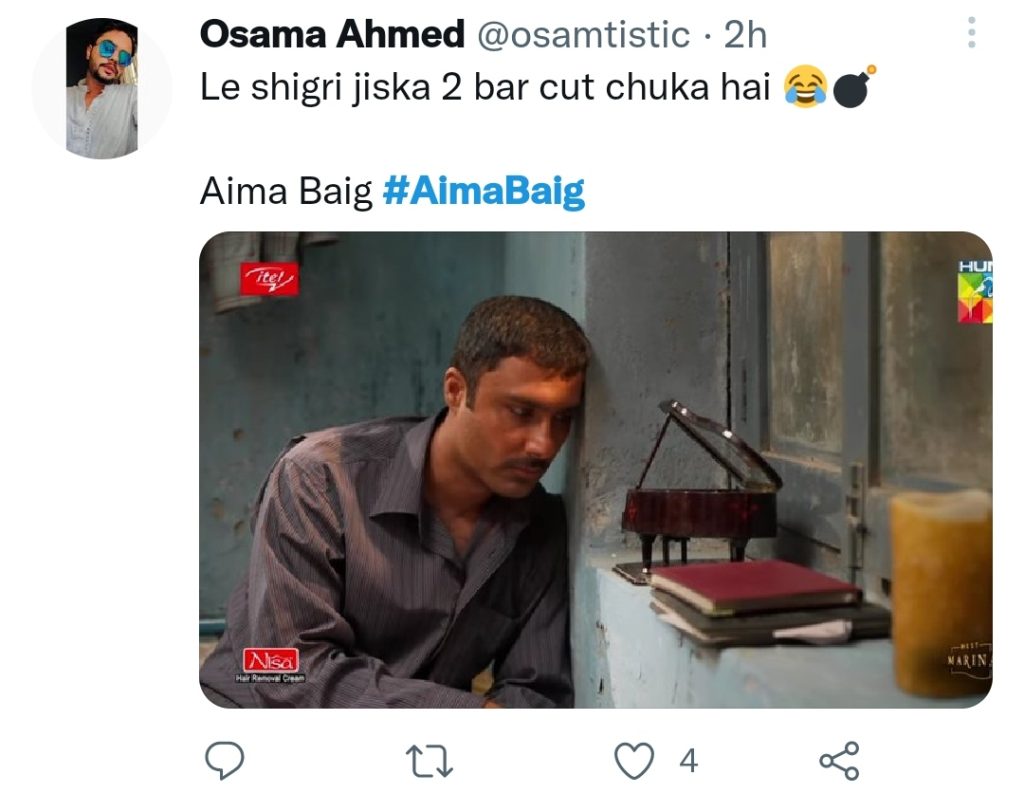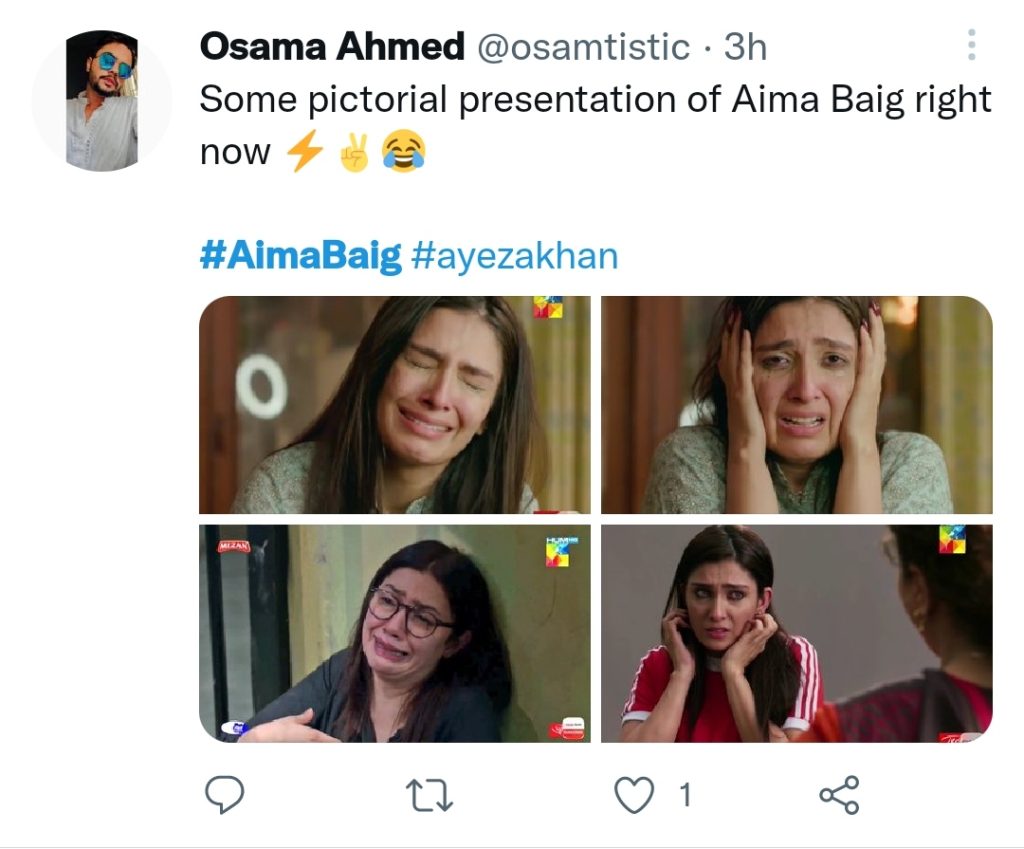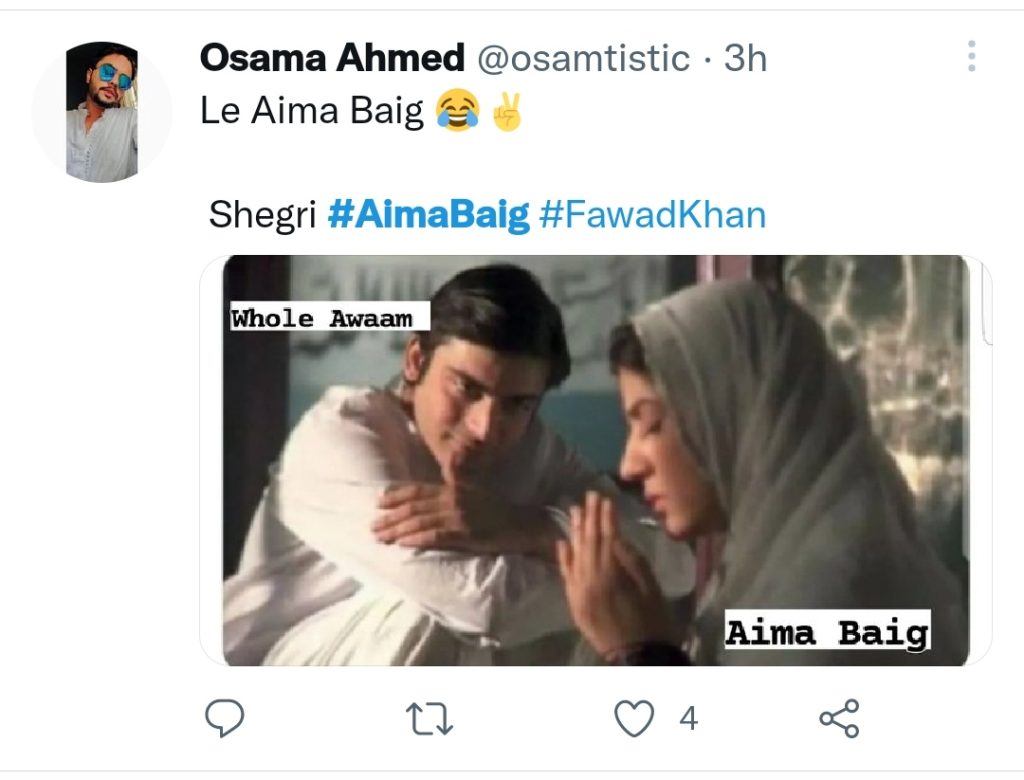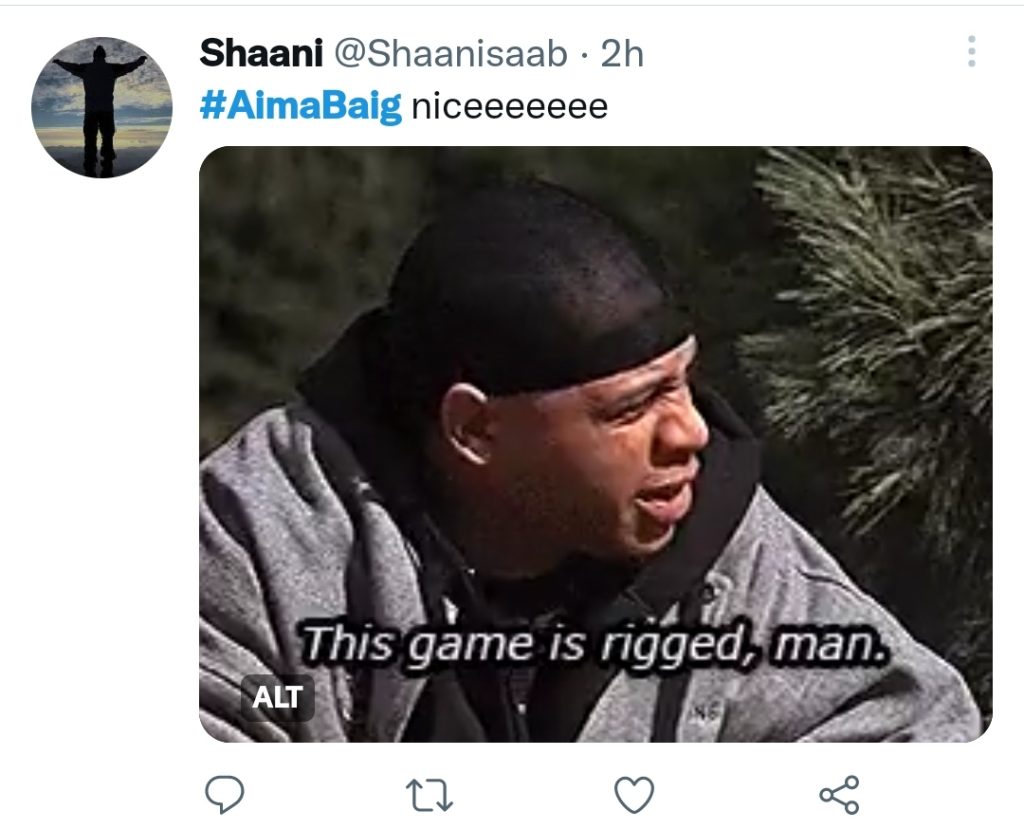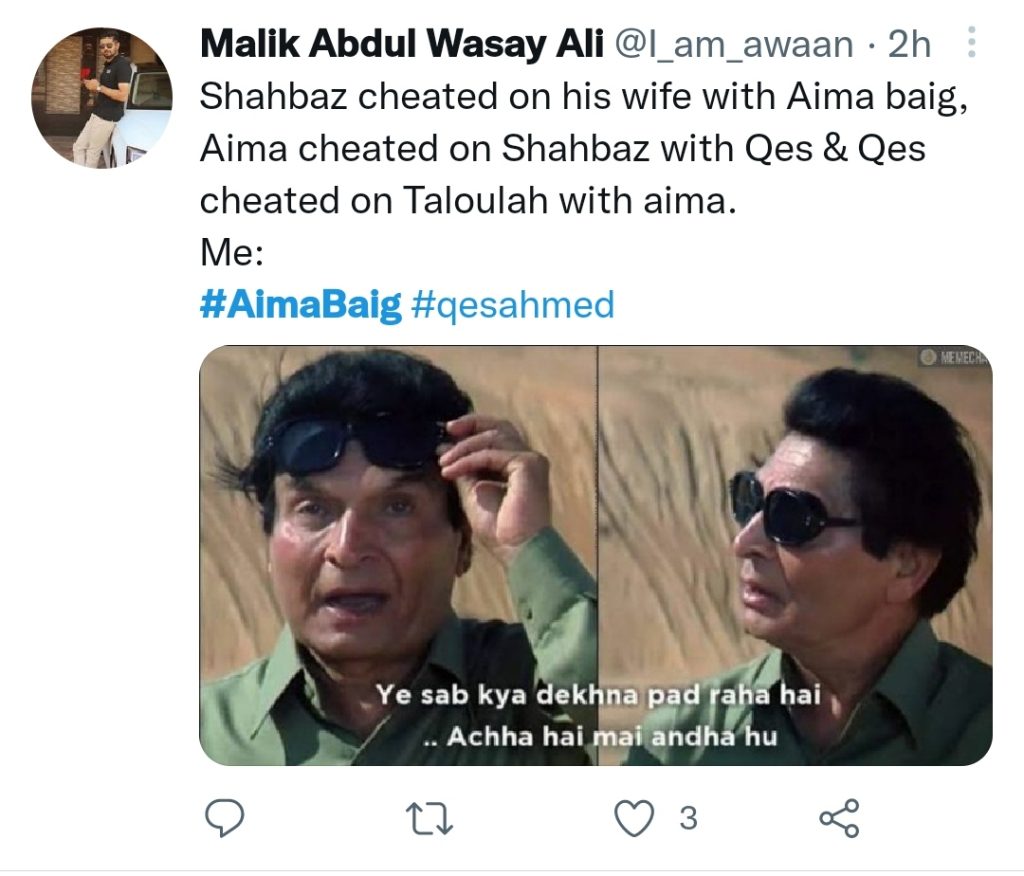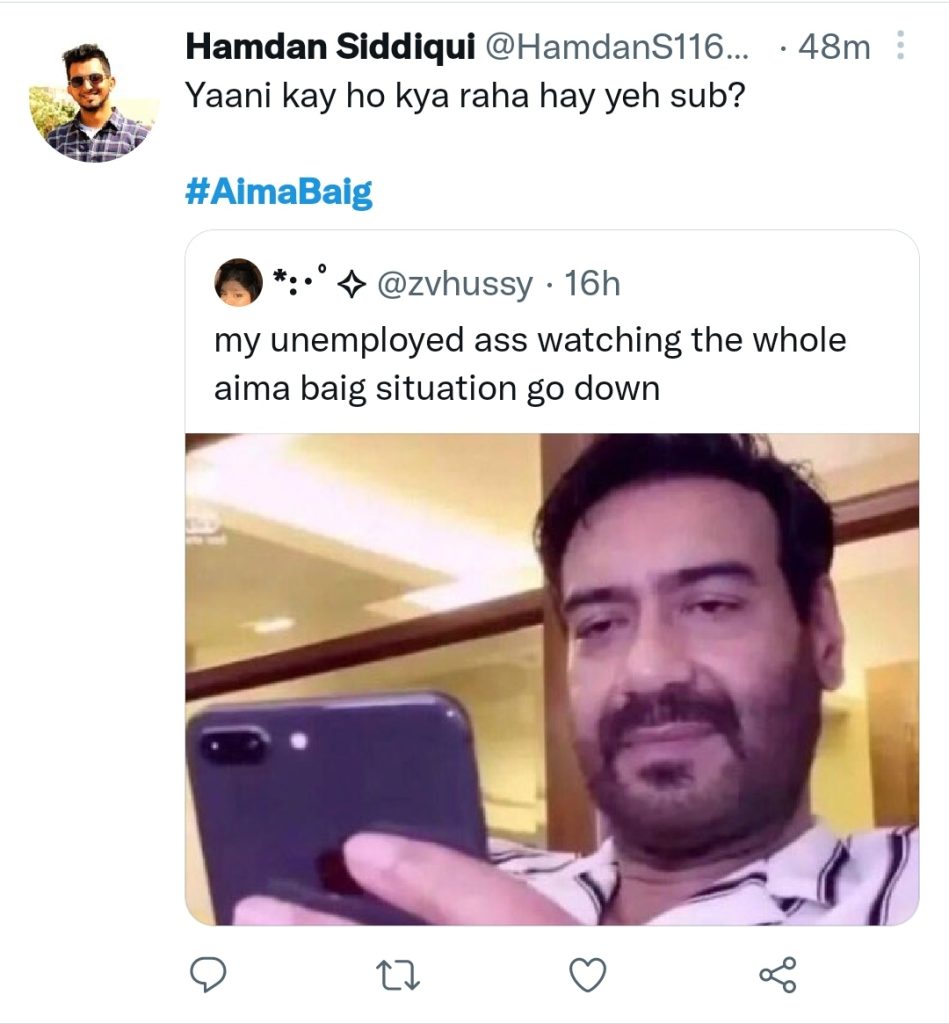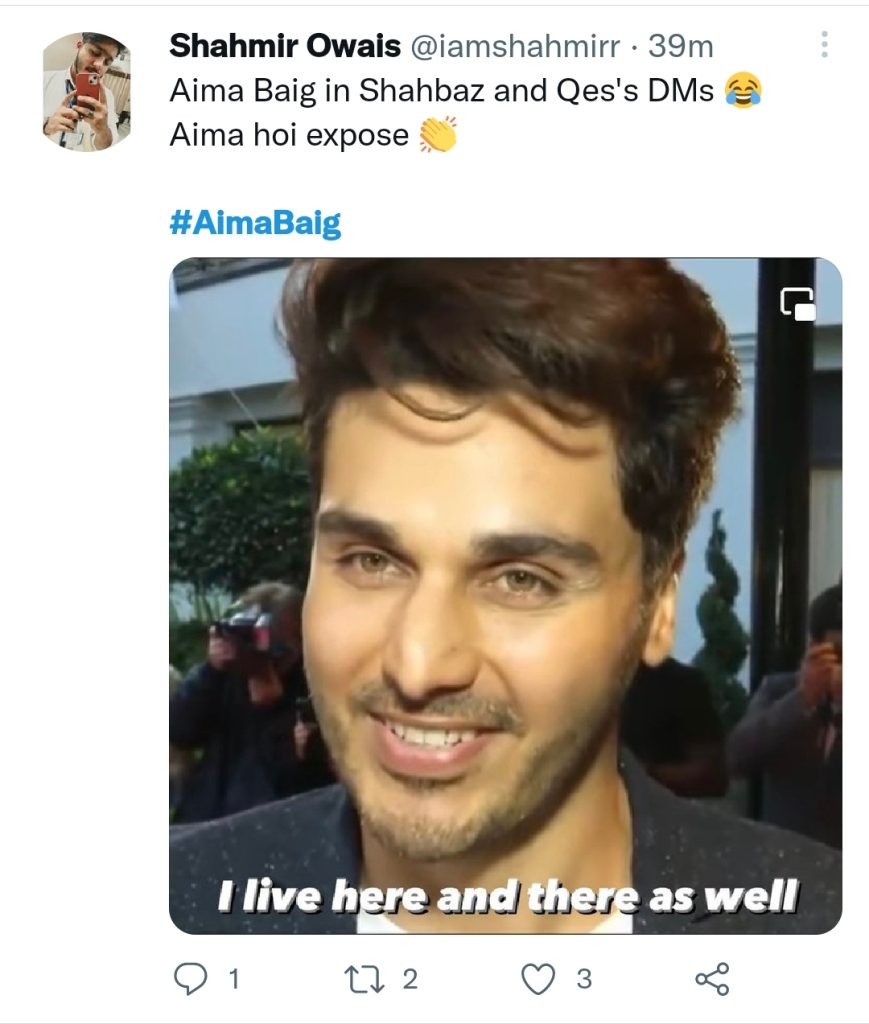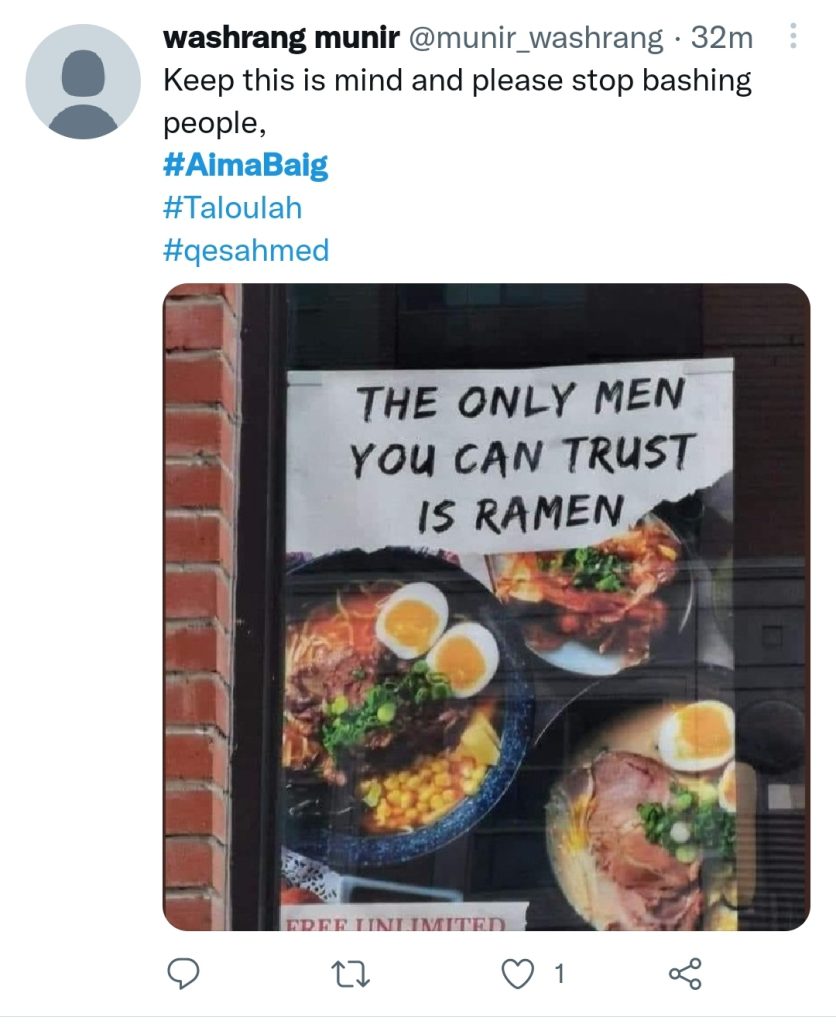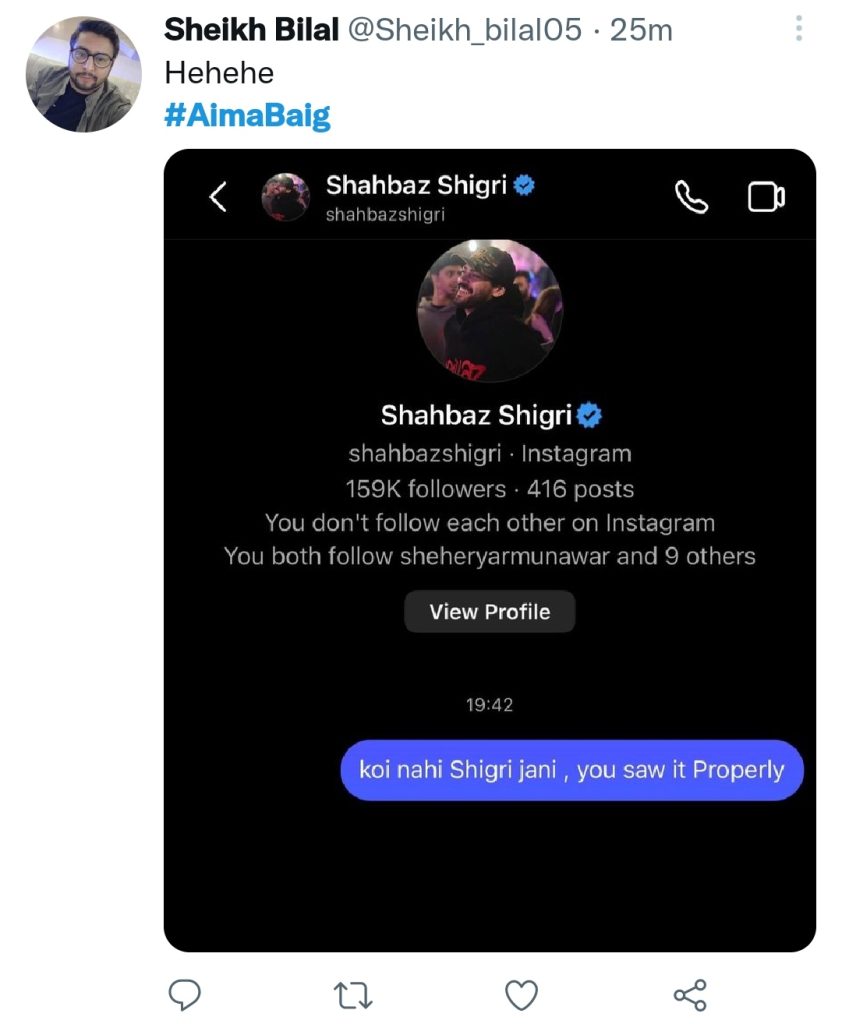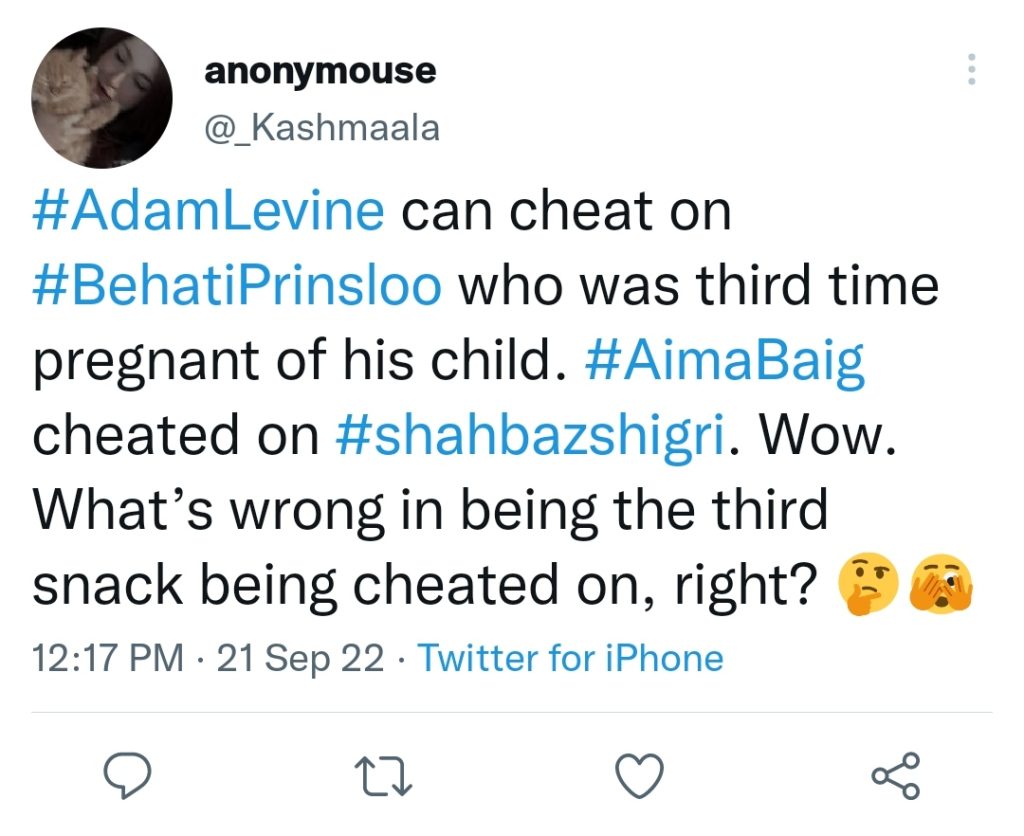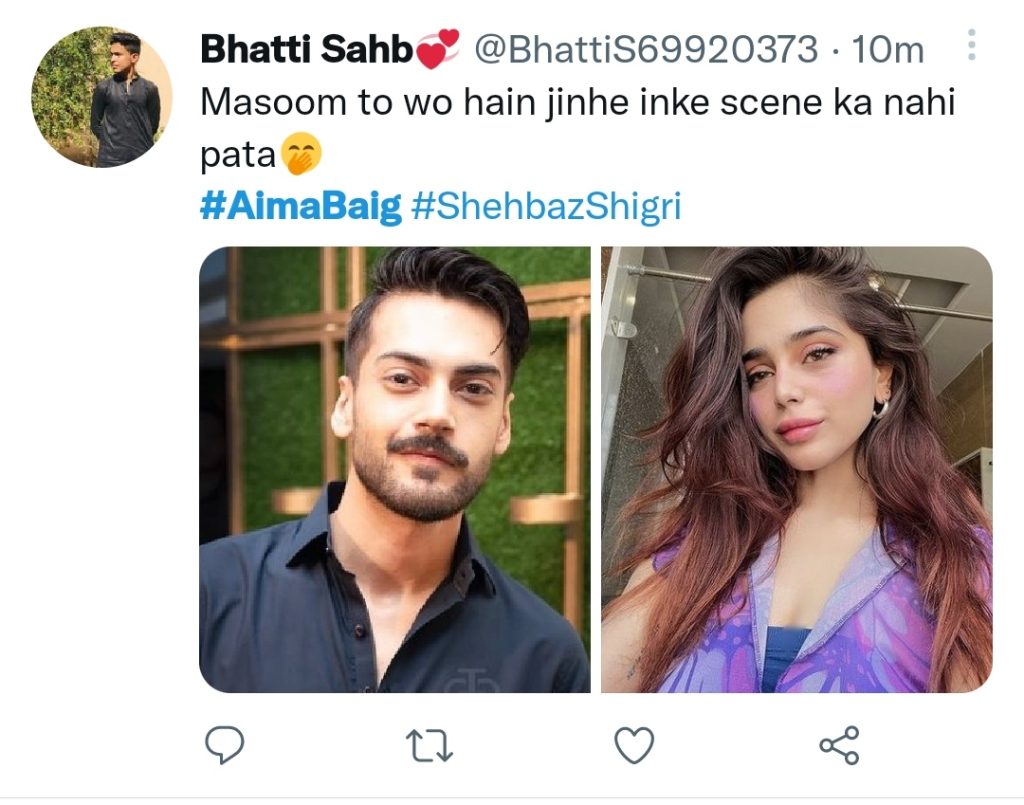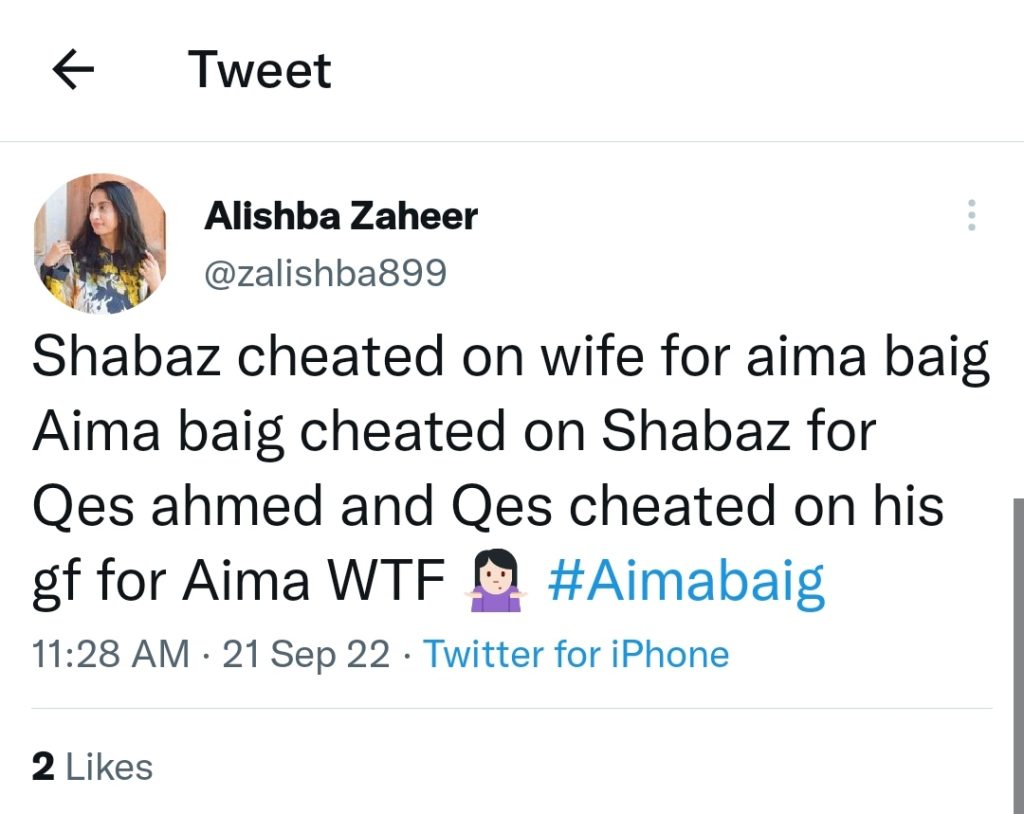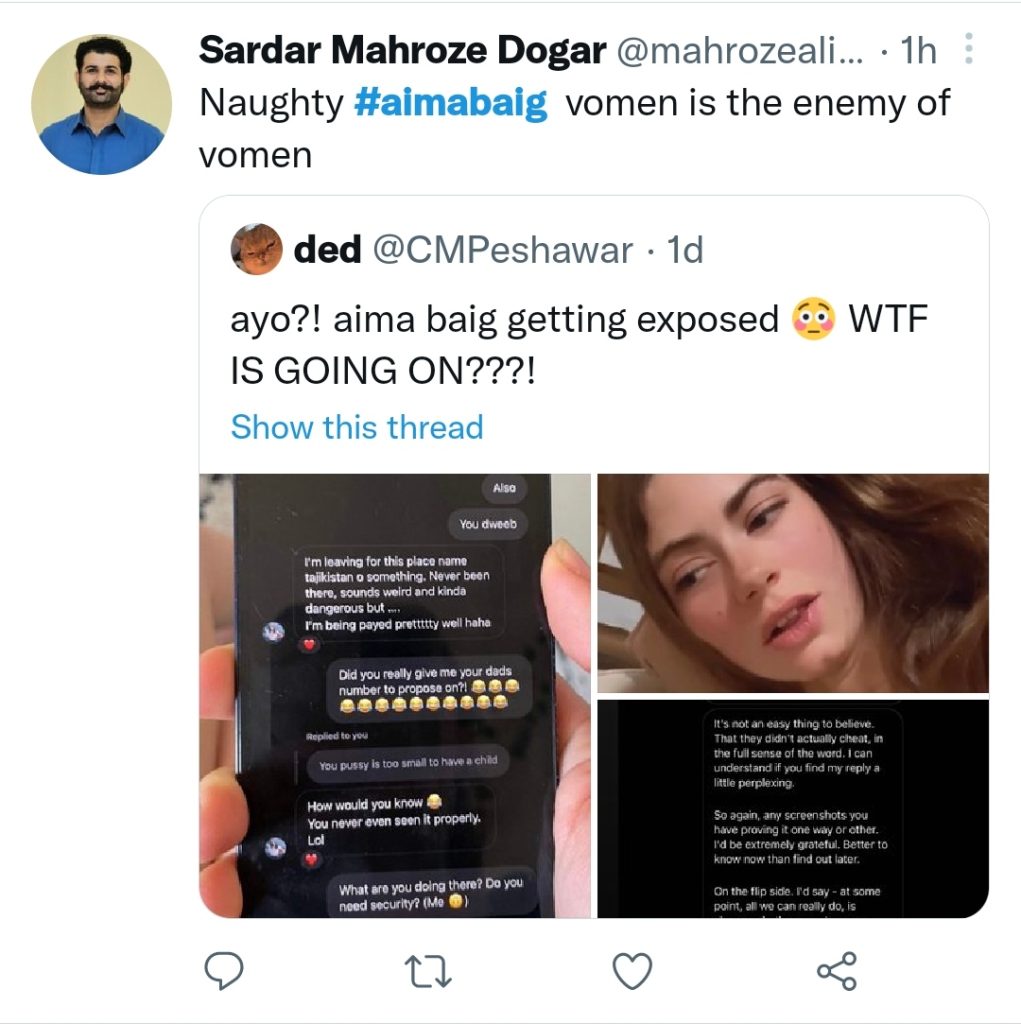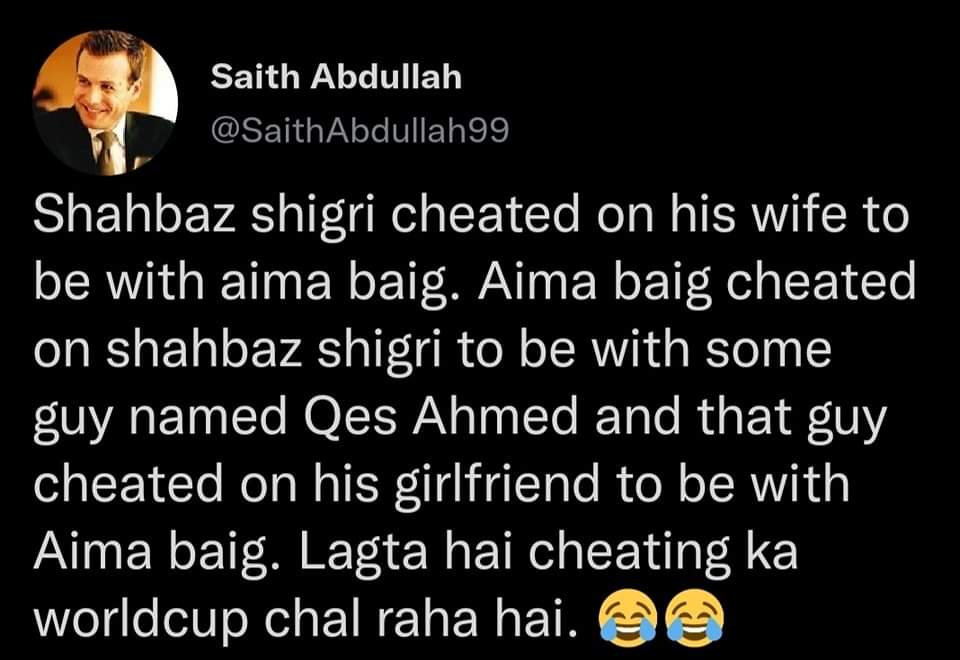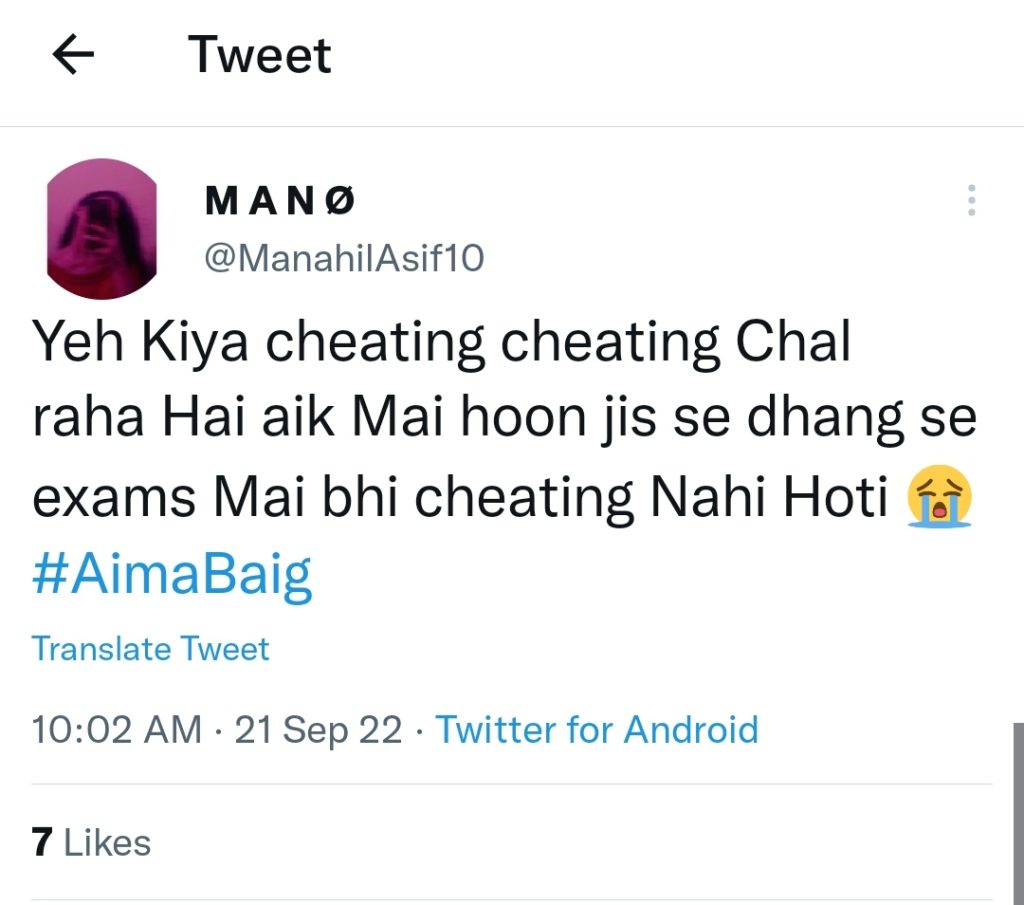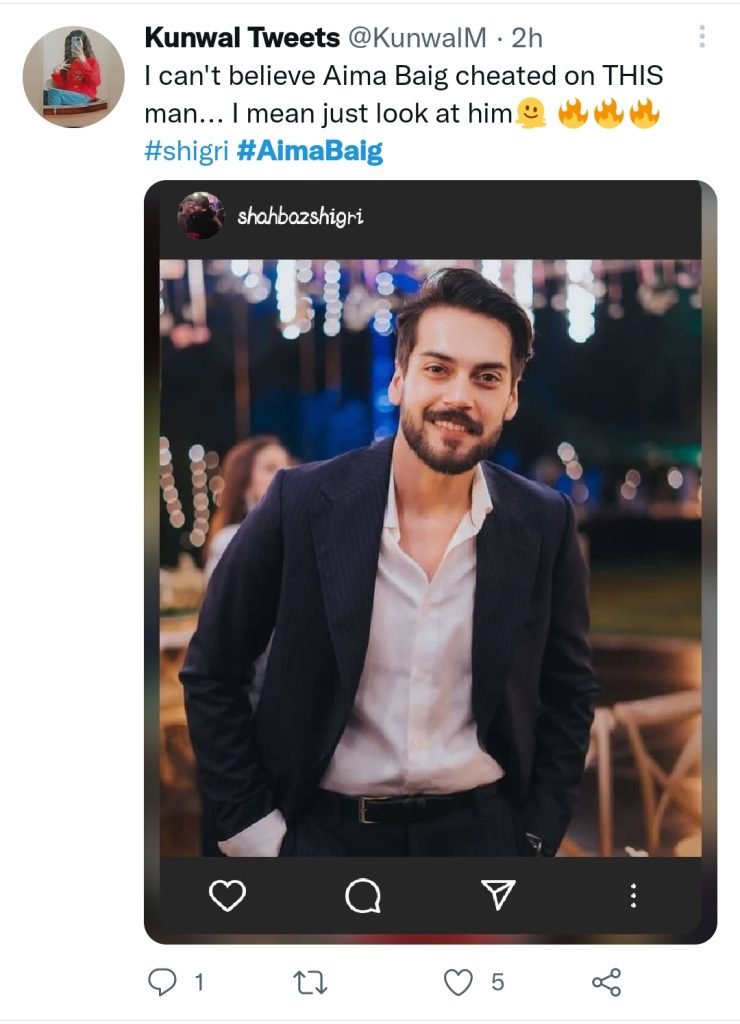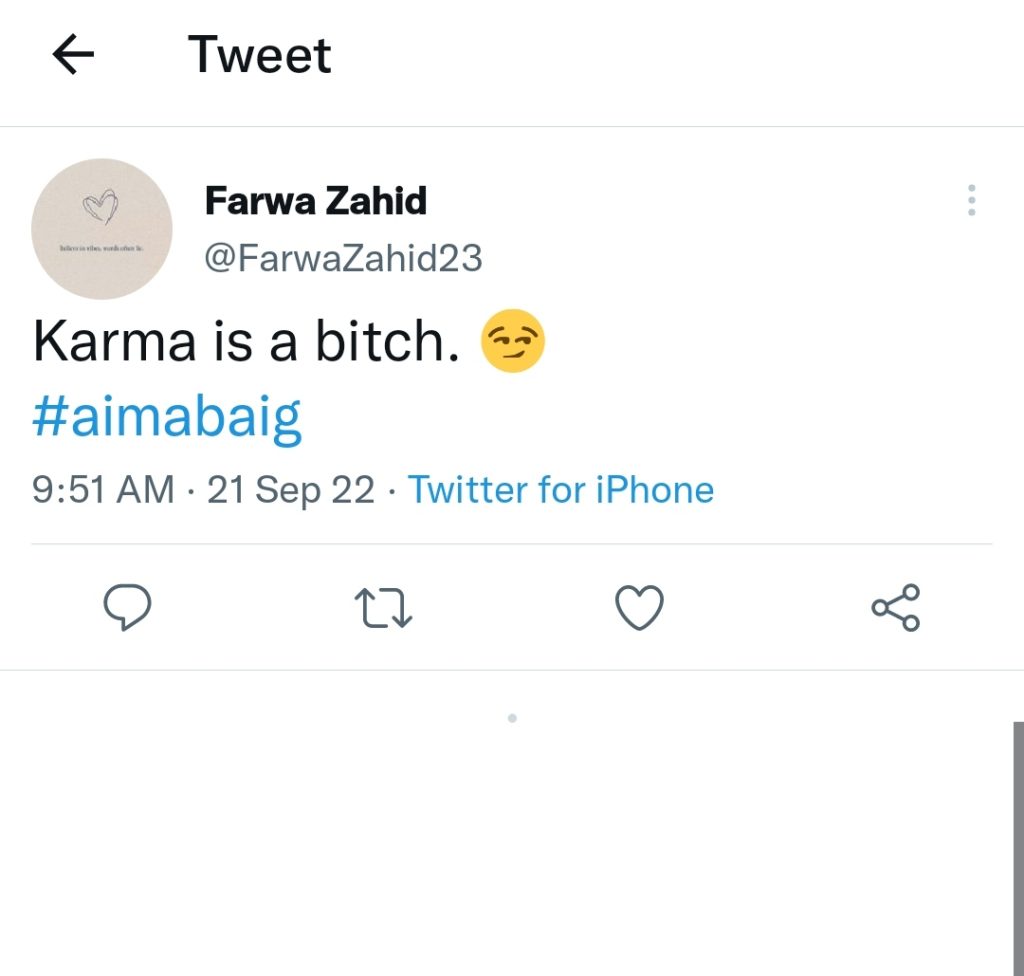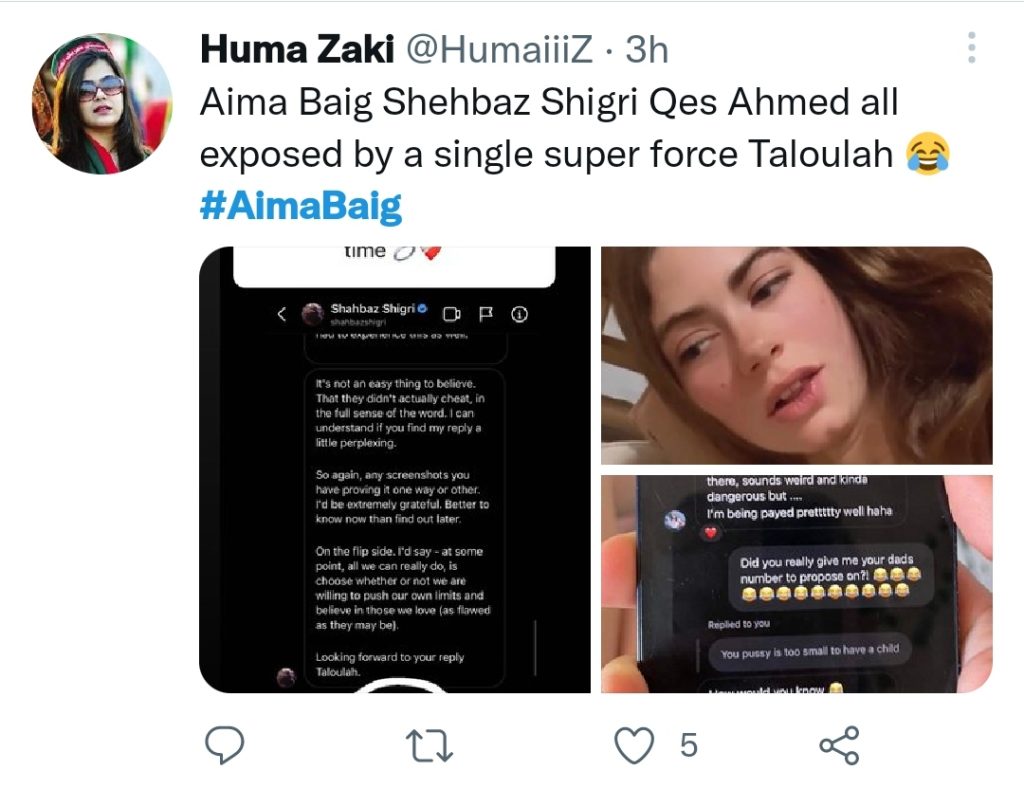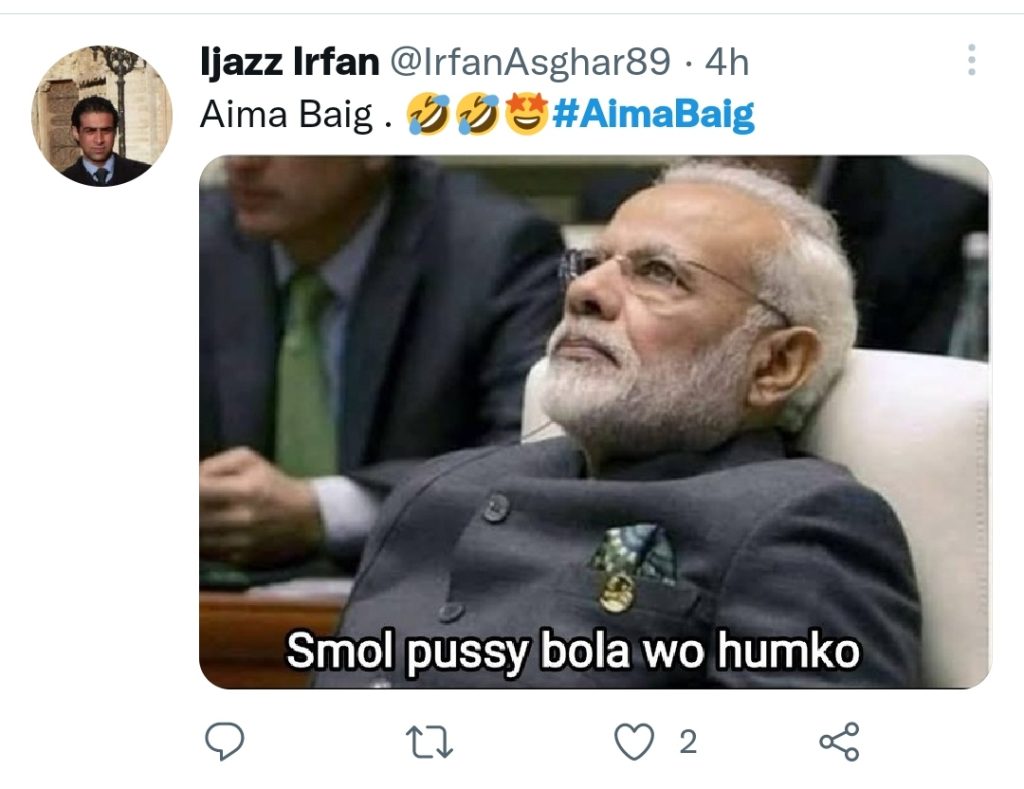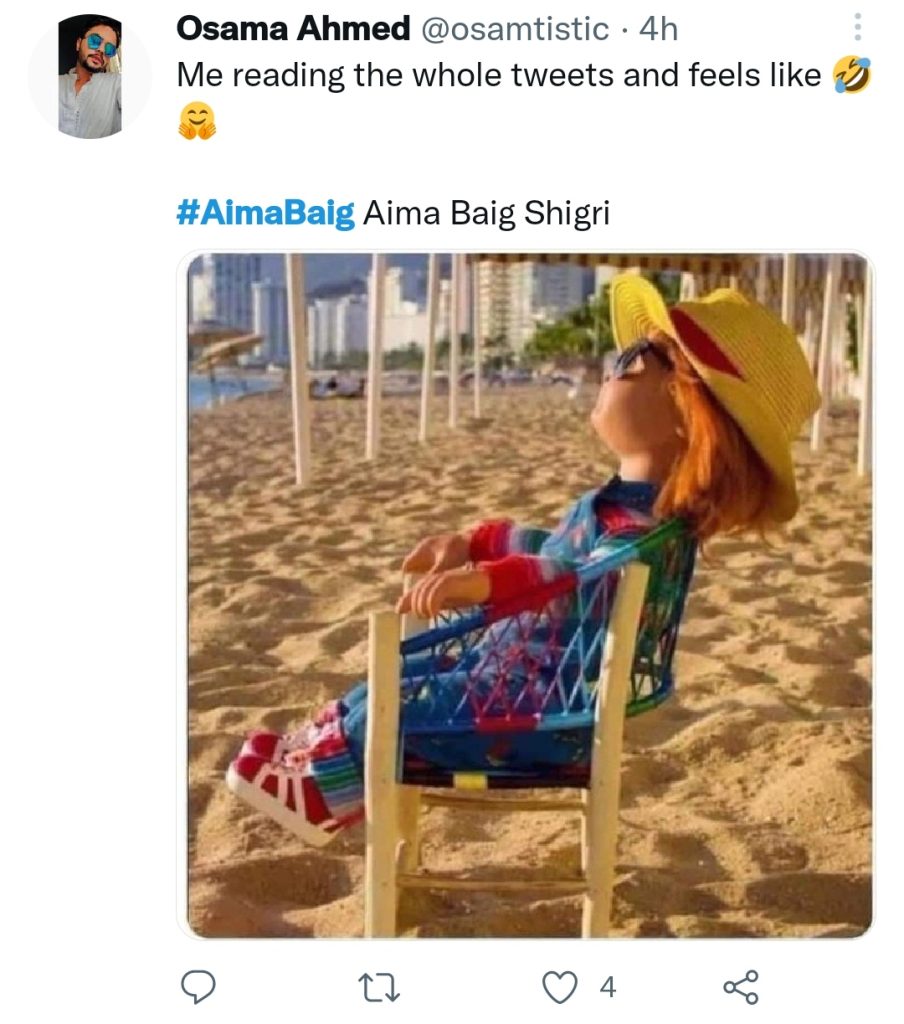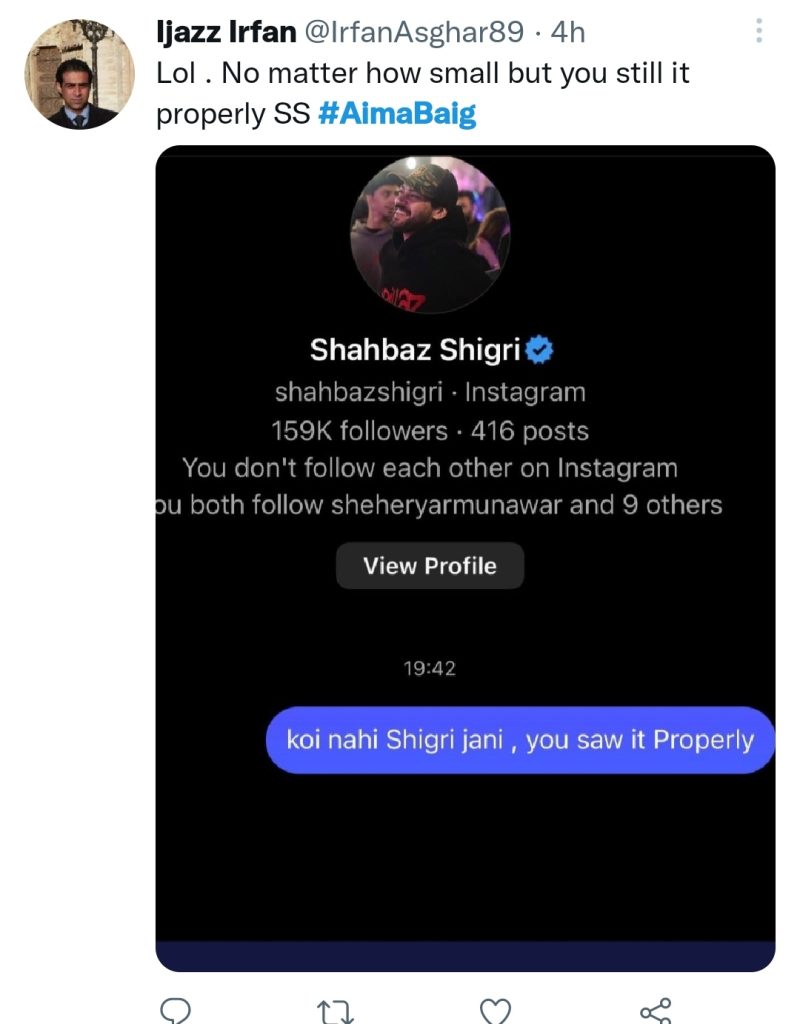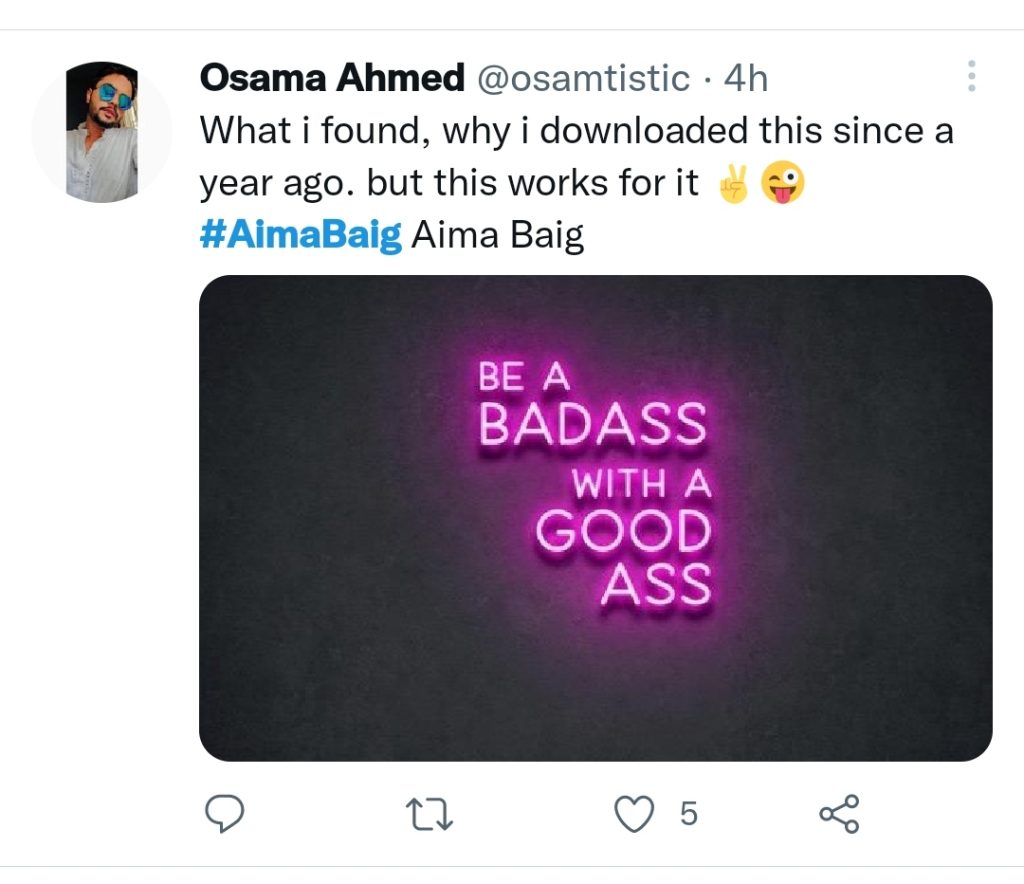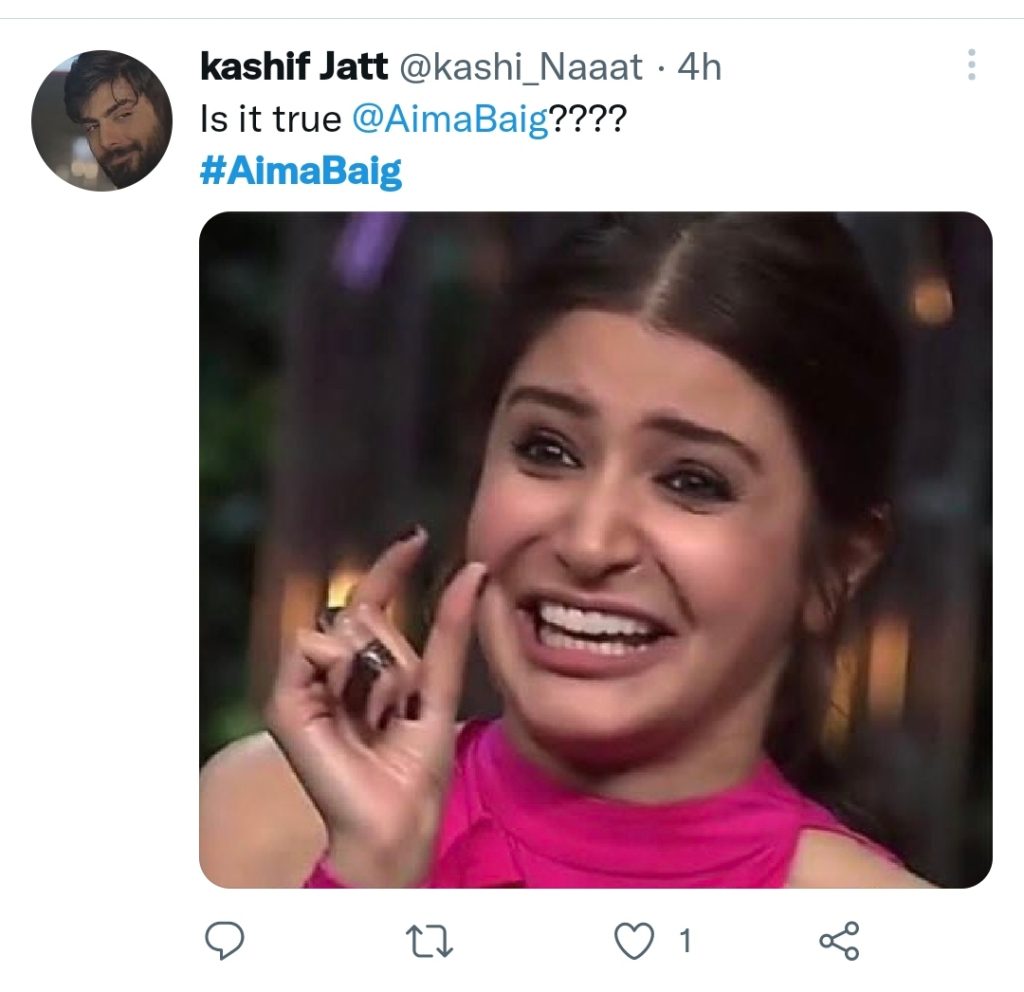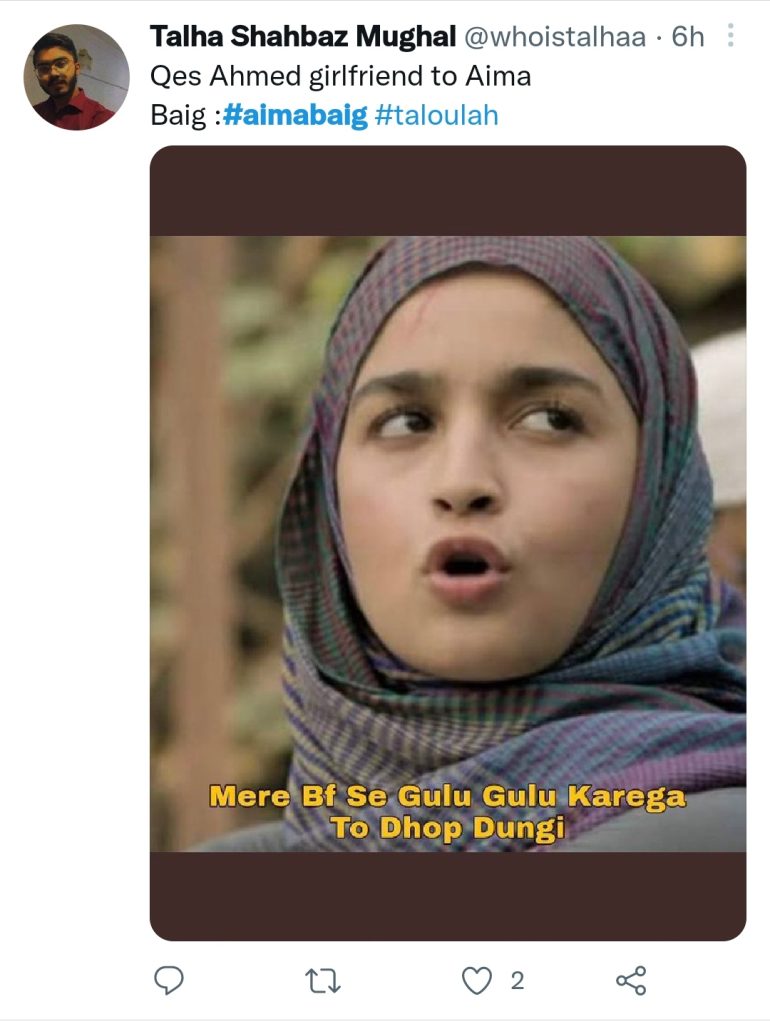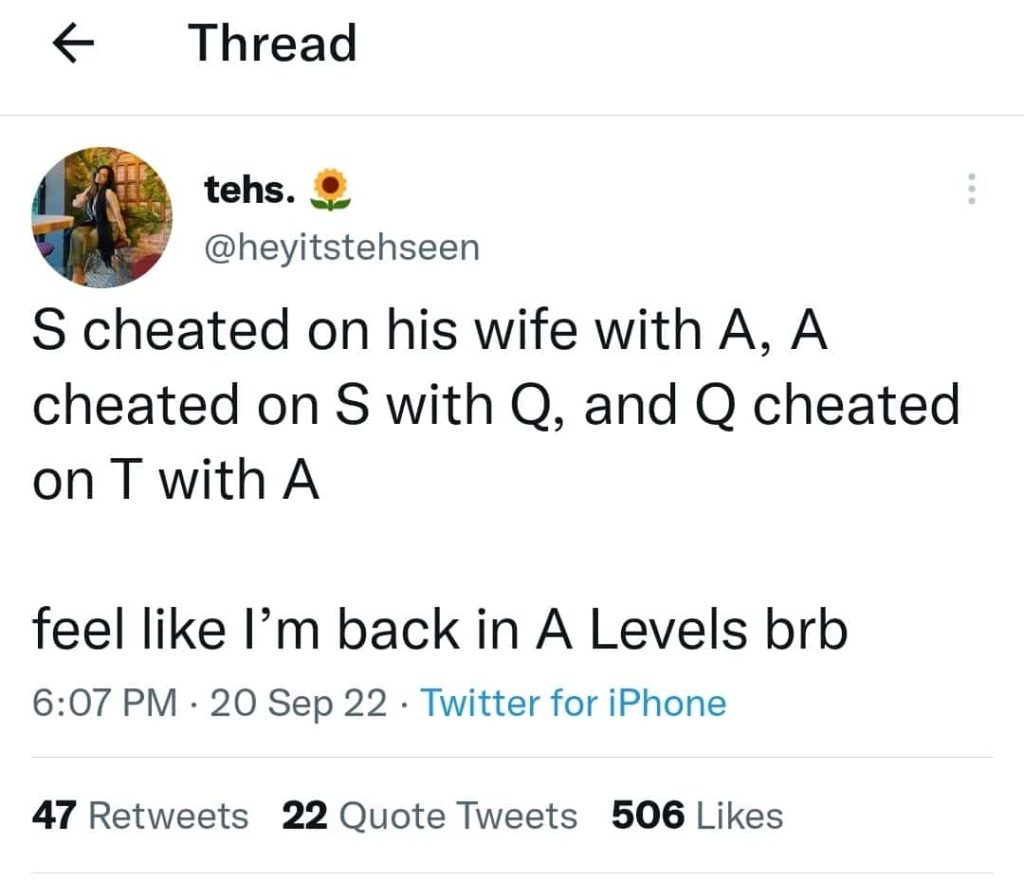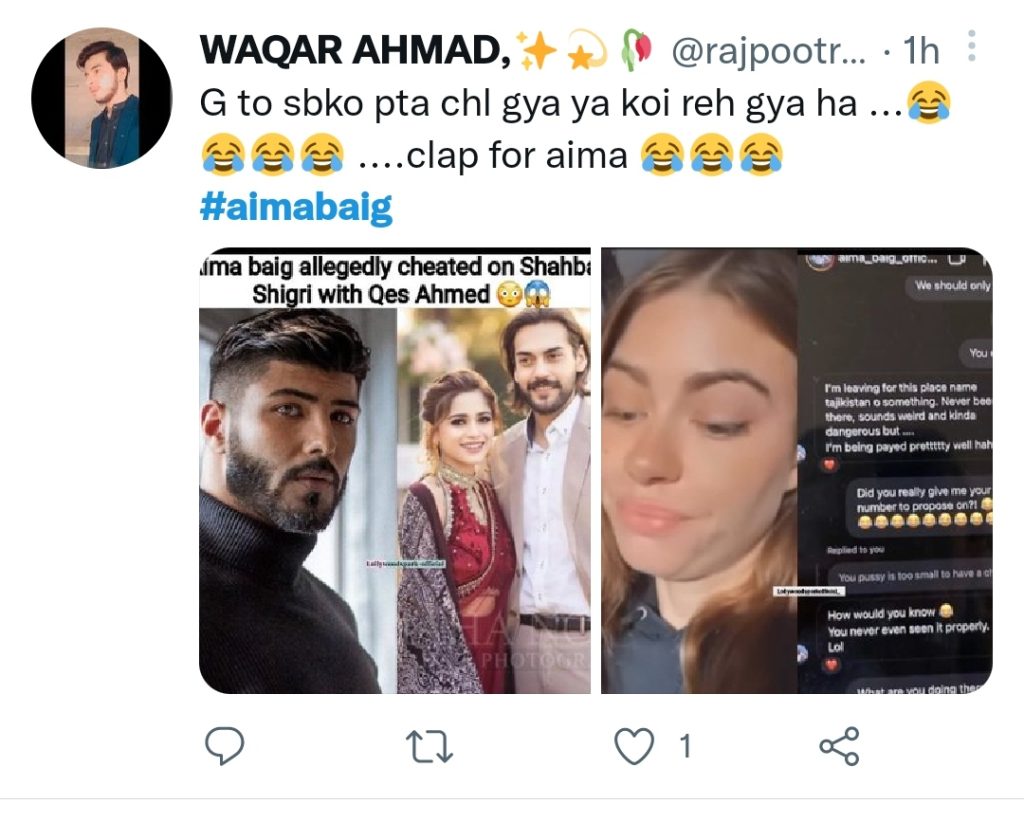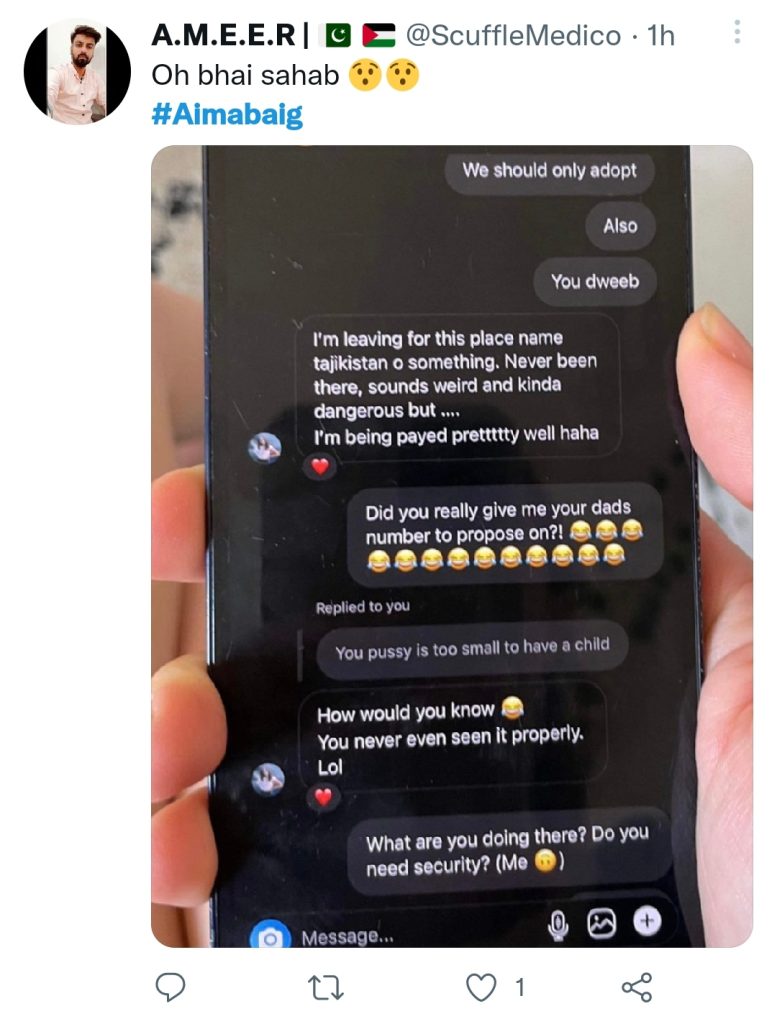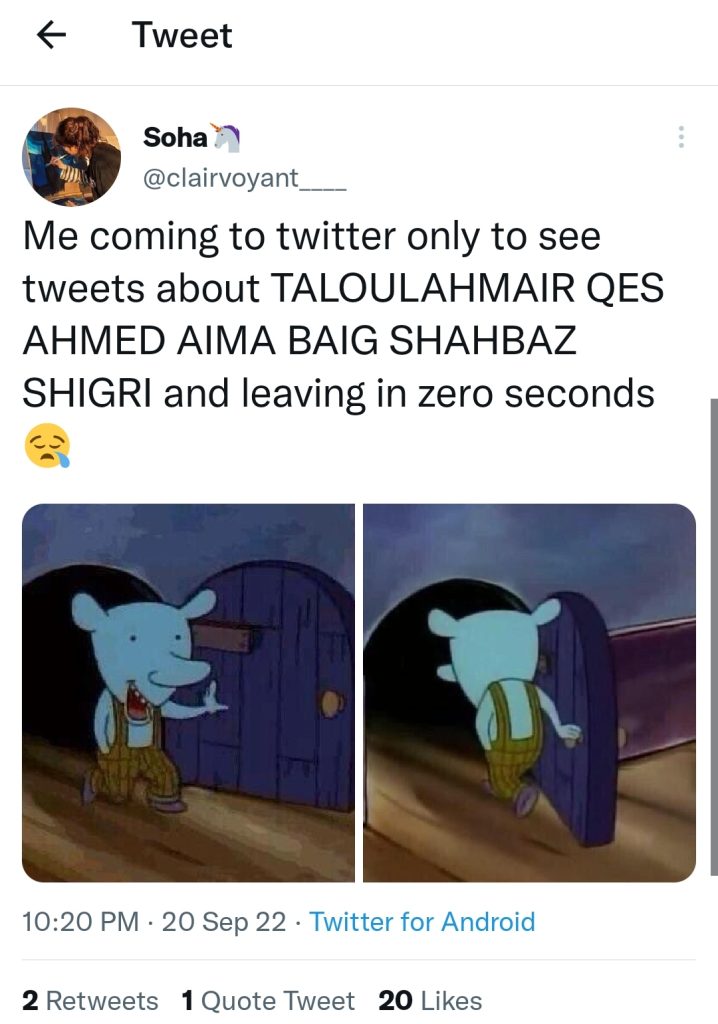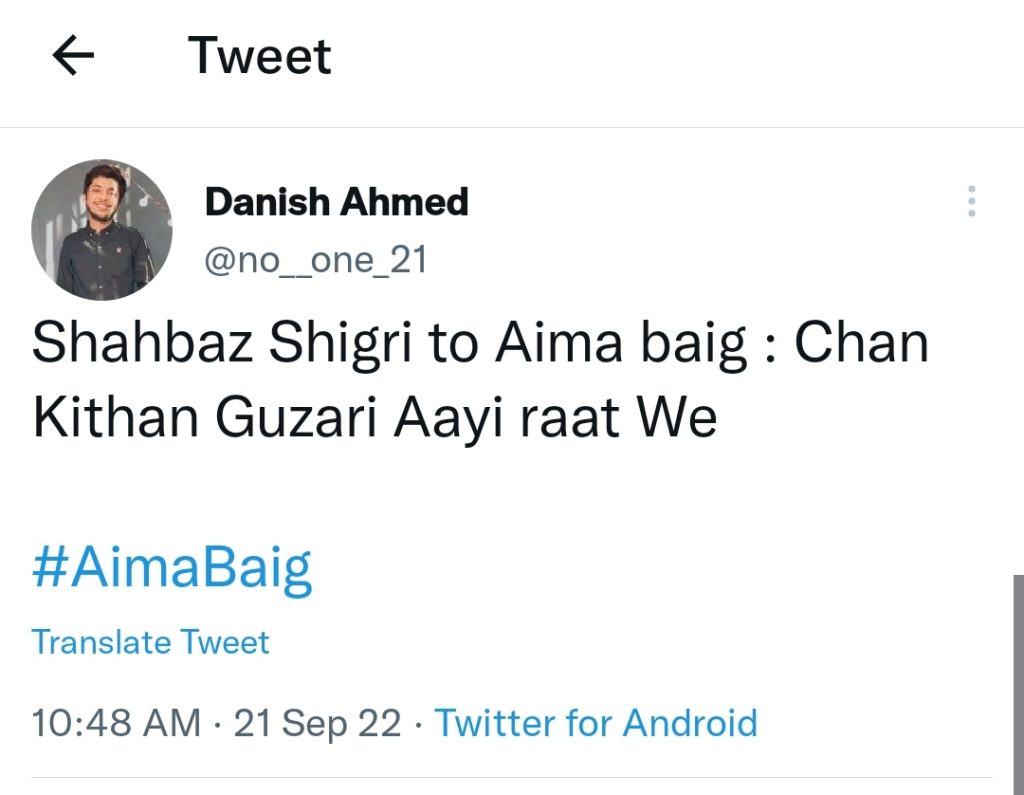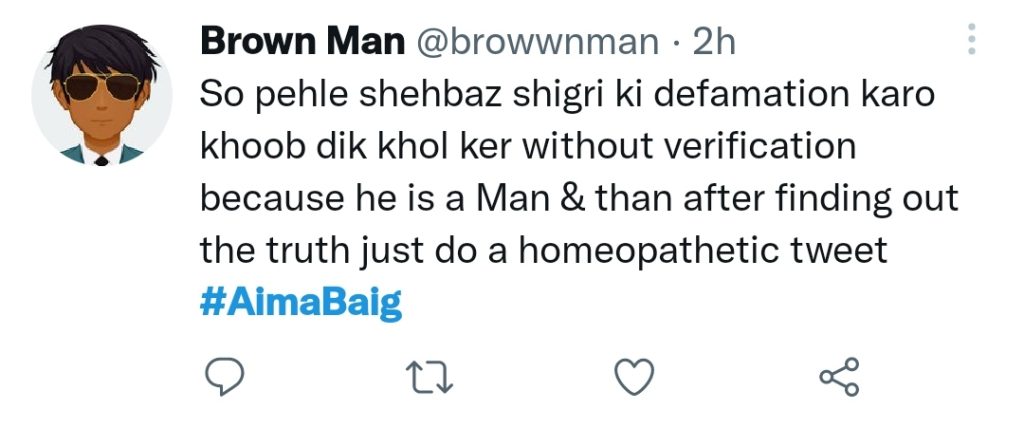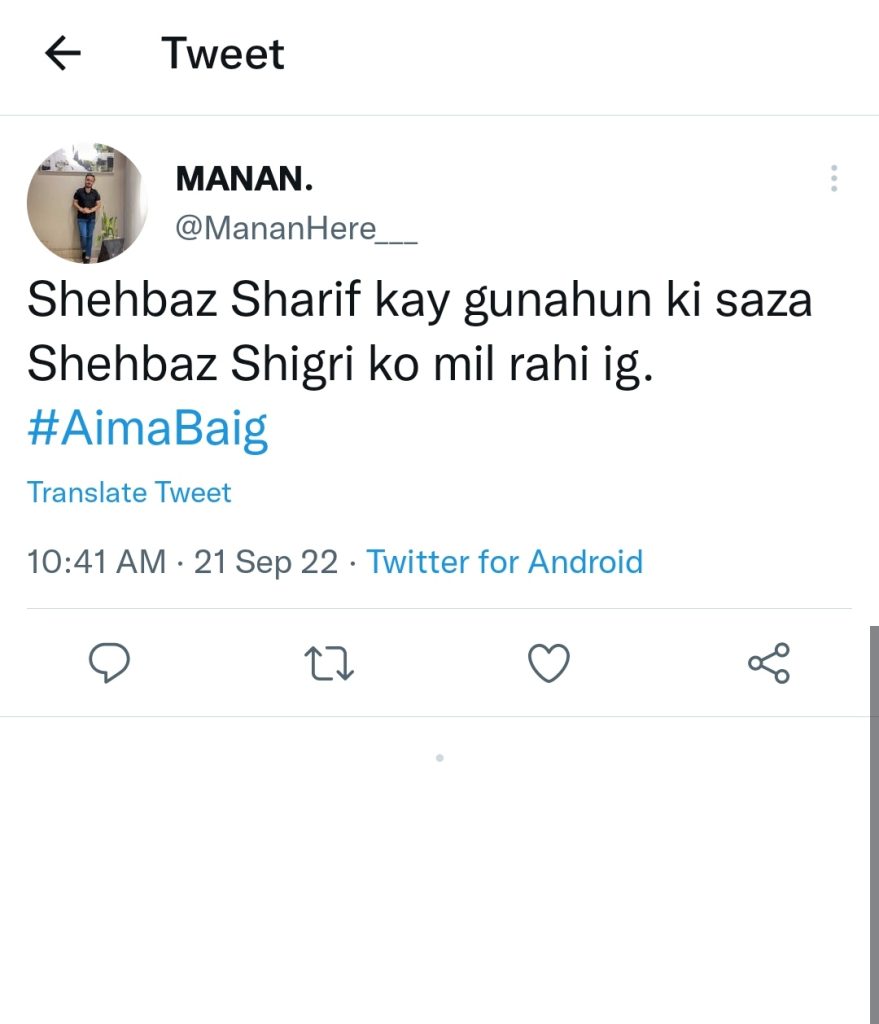 *Shigri thinking he bagged a baddie*

Meanwhile Qes and Aima in Tajkistan:pic.twitter.com/wFlVPwZDmV

— abdullah (@DaUnitedGuy) September 20, 2022
#PAKvENG #AimaBaig #QesAhmed #lolabunny #Pakistan https://t.co/HNbtUFmY4J

— Jafar Khan (@JafarKhann07) September 21, 2022
Aima Baig to Shahbaz Shigri after being engaged with him for more than a year#AimaBaig #shahbazshigri pic.twitter.com/iq3nxgx8CM

— Usama ki Memes (@Usamakimemes1) September 21, 2022
Hahahaha #AimaBaig #QueenElizabethII #BachelorNation https://t.co/xBIOCTSmg2

— Ahsan Arain (@AhsanArain95) September 21, 2022