Maulana Tariq Jameel while praying for the nation passed remarks against media houses. He called the media houses  "liars" and also said that they need to be more truthful.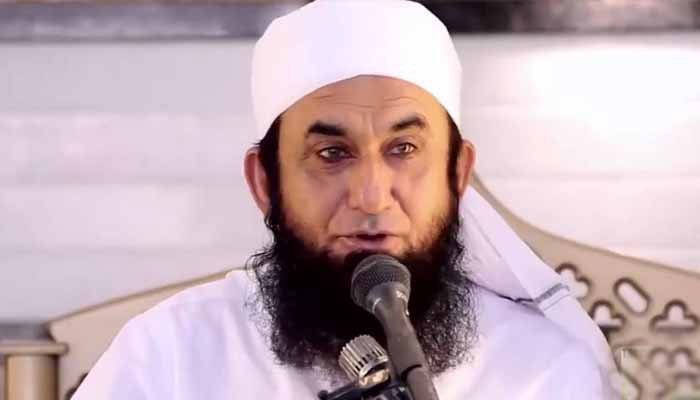 Famous anchorpersons Hamid Mir and Muhammad Malick criticized Maulana Tariq Jameel for his remarks against media houses during PM Imran Khan's live telethon for Ehsaas program.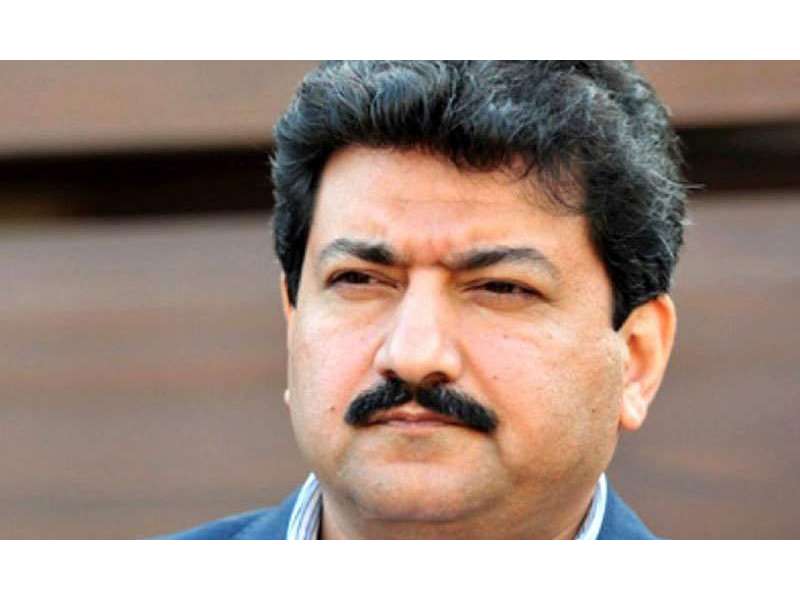 Maulana Tariq Jameel appeared as a guest on Hum News and acknowledged that his "tongue had slipped" and he asked for forgiveness from other anchorpersons.
He promised anchorperson Muhammad Malick that he stands with him and supports him.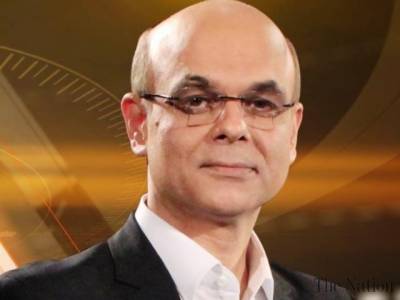 Here is the clip:
میں اپنی غلطی کا پہلے ہی اعتراف کرچکا ہوں، میڈیا کے ساتھ کھڑا ہوں، مولانا طارق جمیل@BPTWithMalick@MalickViews@HamidMirPAK#tariqjamil#javedahmadGhamidi #coronavirus #COVIDー19 #PTIGovernment @humnewspakistan@SajjadBhatti pic.twitter.com/BDSWEC2Zj2

— Ahsan khan (AK) (@ahsankhan568) April 24, 2020
People on social media have come out in support of Maulana Tariq Jameel and they have started a campaign to boycott Hamid Mir, Muhammad Malick and Hum TV. Many people are demanding that these anchorpersons must apologize from Maulana Tariq Jameel.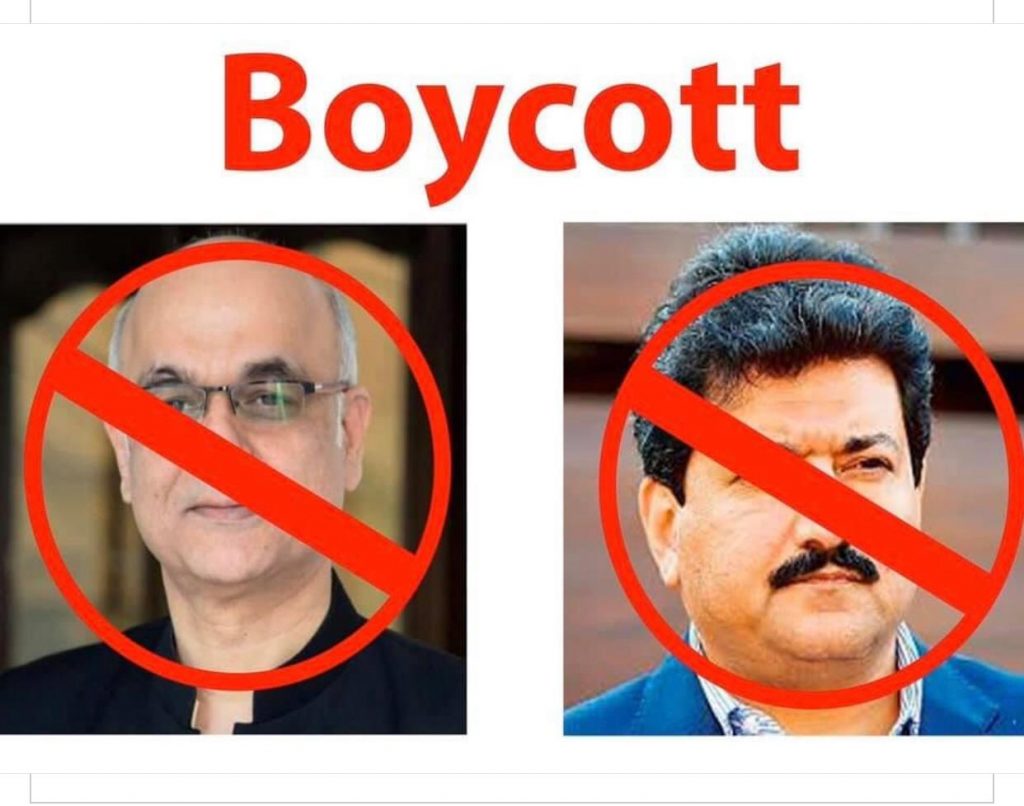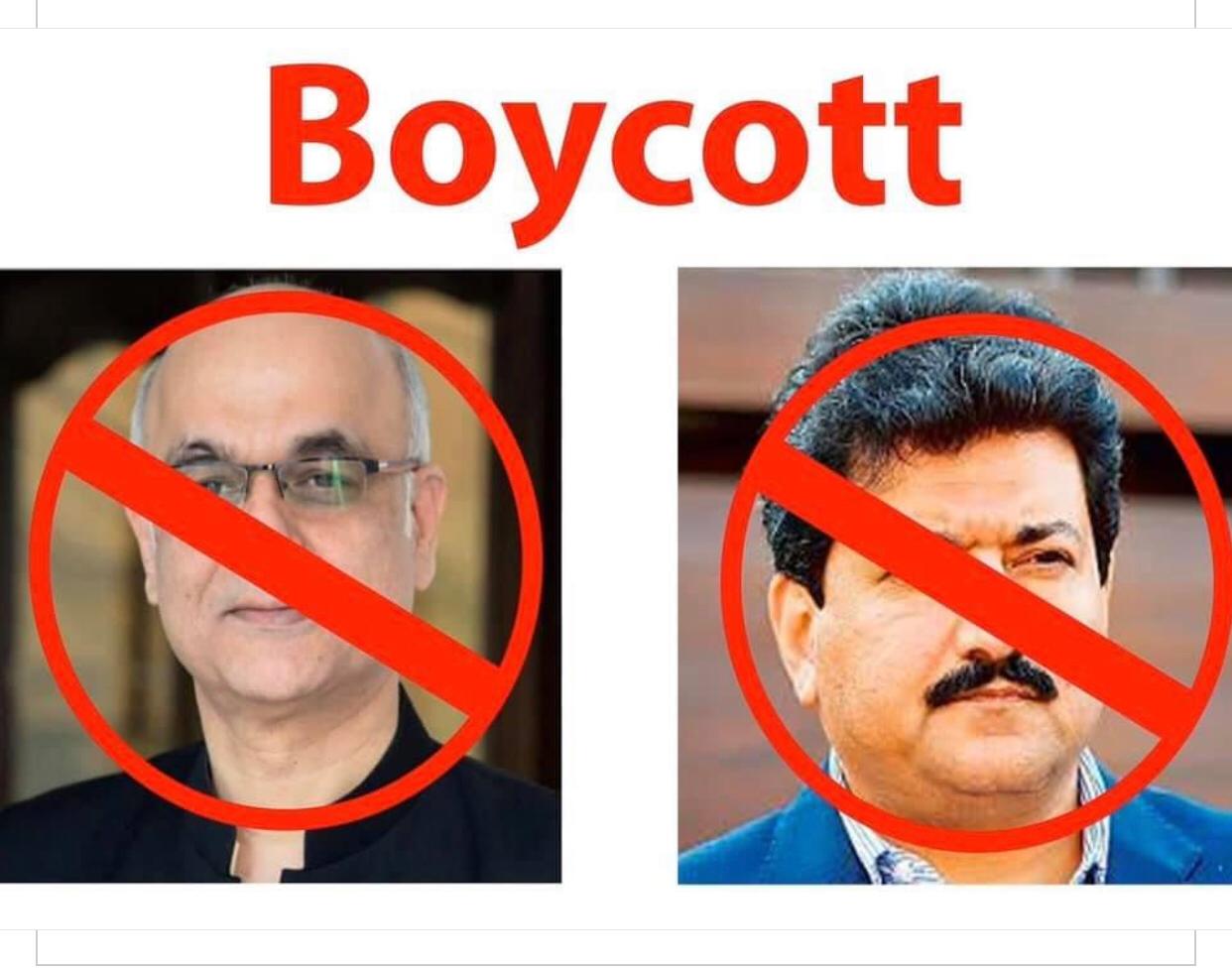 Here are some tweets against anchorpersons:
#Humtv should fire these 2 anchor persons with immidiate effect.
And i request all the companies paying #Humtv for advertisement during #Ramandan time to cancel their contract unless #HumTv fire these 2 people…#MaulanaTariqJameel #hamidmir #humtv #arynews #geonews #BoycottHumTv pic.twitter.com/KWJf9AL3kv

— ibad khatri (@ibadkhatri) April 25, 2020
we do not want bullshit paid media we stand with Molana Tariq Jameel sb #molanaTariqJameel #BoycottHamidMir #boycotthumtv #GeoNews pic.twitter.com/OS3BpLScGG

— syed arsalan zaidi (@arsi110) April 25, 2020
Cott Cott….Boycott
Cott Cott…. Boycott
Keep going guys. insha'Allah it will work#hamidmir #MulanaTariqJameel pic.twitter.com/SbArOG0TiK

— Zia Ur Rehman (@zia136) April 25, 2020
Please boycott both anchors#hamidmir ❌#molanaTariqJameel ❤ pic.twitter.com/w6Xq4sZD1a

— x._.mano (@rubab_x) April 26, 2020
Unfollow them right now#hamidmir pic.twitter.com/6Awz8EM8O8

— Shah Ahmed Sarhandi (@AhmedSarhandi) April 26, 2020
Be aware from these dogs #HamidMir pic.twitter.com/zaSacdXm3k

— Kashif Iqbal (@gabanguchi) April 26, 2020
Start to unfollow Hamid Mir #hamidmir #MulanaTariqJameel pic.twitter.com/KfudsazANY

— Mohammad Askari Khan 🇵🇰 (@Mak786110) April 26, 2020
Plz Boycott Both Anchors (Hamid Mir & Malick)
Shame on You both #hamidmir
Ban #hamidmir
1rt=10 lanat pic.twitter.com/JCypkKjxSv

— Habibullah 🇵🇰 (@Habibullahsays_) April 26, 2020
Will Hamid Mir provide proof of his statement or he will apologise publicly?#waqarzaqa #LasorayMafiMango
#hamidmir pic.twitter.com/CmOKsmA9Kt

— Adeel Javed (@Adeel_ad126) April 25, 2020
I'm sending Laanat(Curse) on Hamid mir with the core of my heart #hamidmir pic.twitter.com/nmhsrYBmjc

— Abdul Majid (@AbdulMa84789807) April 25, 2020
Start to unfollow Hamid Mir …….
If your are with me then do it …..RT #hamidmir #MulanaTariqJameel pic.twitter.com/UqdoY3l9xM

— مار خور (@nadeem_RAj007) April 25, 2020
MTJ shouldn't have apologized but these anchors have lowered themselves to a level where no sane person would love to have a talk with them. Media lies and it's a truth. And they need to work on their attitude not everyone is as patient as MTJ sahab.#hamidmir #molanaTariqJameel https://t.co/WB4bWjODKf

— Azka (@Azka69123771) April 24, 2020
LANAT on this @HamidMirPAK 3rd class hypocrites, bloody lairs .
U play games with public by promoting and publishing fake news .#hamidmir pic.twitter.com/U6hKNqVpiV

— Hashim Choudhry (@hashimvallana) April 25, 2020
A very high level false journalist.. 👎 #hamidmir 👎 pic.twitter.com/FyhbIgg9Ik

— Riya sameer (@RiyaSameer5) April 25, 2020
Start to unfollow Hamid Mir #hamidmir #MulanaTariqJameel pic.twitter.com/B0QGUEyuPE

— Zia Ur Rehman (@zia136) April 25, 2020
Hamid mir try his best to prove ajmal qasab a Pakistani citizen

But when ajmal qasab indian domicile came on tv he didn't apologise

Isn't he a hypocrite?? #
Yes media is all about lie

Molana tariq jamel hum sharminda hain kay ap kay sath khray na hua#TariqJameel #hamidmir pic.twitter.com/0dxAaatbln

— Dr Abdul Qadir Khan (@drabdulqadirkha) April 25, 2020
Unfortunately media of my country is itself a traitor. They only sell lies. Now they can't even stand the truth. Shame on you #hamidmir and rest of you.

I stand with truth. I stand for my country. I stand with #MolanaTariqJameel.

bitches Of the Riches pic.twitter.com/aIUUXCcHc5

— Abigail Garcia (@Abigail77454276) April 26, 2020
I proudly stand with #molanaTariqJameel

Pak media just like a piece of shit. #hamidmir curse you.#hamidmir pic.twitter.com/ykHn51KNxD

— انوارالحق بھوپال (@Anwaarulhaq59) April 26, 2020