Udaari's OST Topping Charts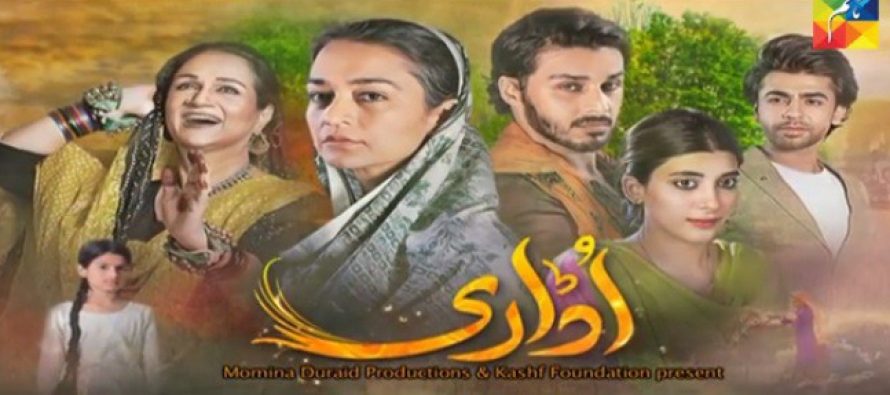 Udaari is an intelligent drama that deals with a dark subject in a very sensitive manner. The passion for music is also a theme of the story, and with names of Hadiqa Kiani and Farhan Saeed attached to the project, it's not surprising that the OST of Udaari is absolutely beautiful.
Hadiqa Kiani announced on her Facebook page: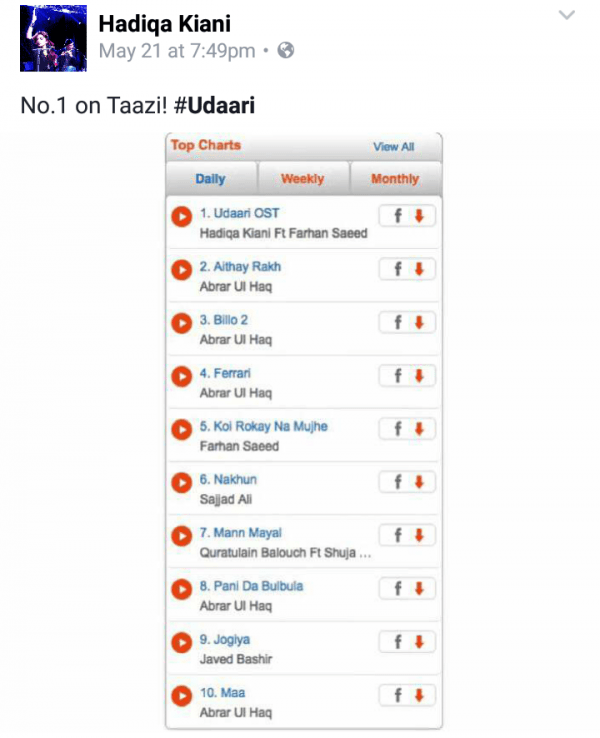 Hadiqa Kiani and Farhan Saeed have offered the vocals while Sahir Ali Bagga is behind the composition, lyrics and production. The complete OST has been released so you can now listen to it :)
Maryam
And they are right when they say, 'Writing is a form of therapy'.
---