Umar Akmal faces Twitter Wrath After his Allegations Against Mickey Arthur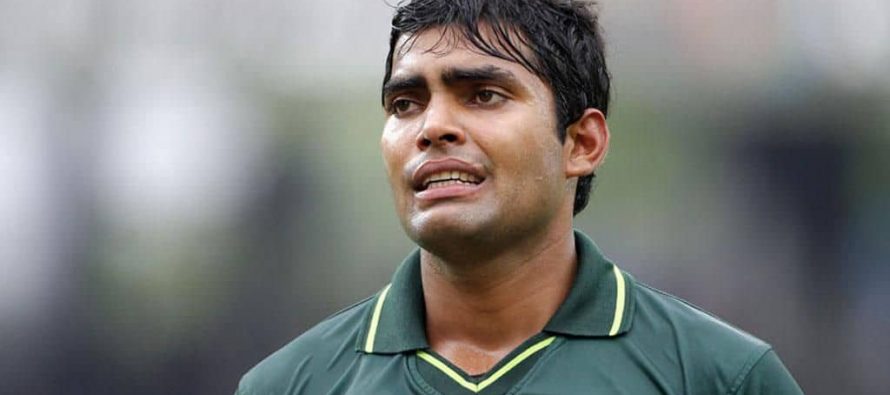 Umar Akmal is a well known Pakistani batsman who no longer bats well. He has become a talk of the past as far as his performance is concerned but it seems like Mr.Akmal doesn't like to stay away from media for long. The right-hand batsman has constantly failed to impress the board and the audience with his performance and thus hasn't had any media attention since some time.
There's a saying, "If you want something done right, you should do it yourself". Umar seemed to have taken it to heart, and we truly wish he hadn't because what he did is not only damaging to his career but also defaming his popularity. But we have to admit, it did get him some media attention!
In a press conference earlier today, Umar accused the team's Coach Mickey Arthur 'verbally abusing' him in front of the Chief Selector, Inzamam-ul-Haq. (Inzamam denied this.) He further claimed that he wasn't the only victim of Mickey Arthur's verbal abuse. According to Akmal, the reason he doesn't get chosen in the team anymore is because he reported the abuse that he and his fellows suffered to PCB.
The twitter world of course  had a lot to say about the matter and if you are a die hard Akmal fan, we don't think you will be very happy reading the tweets below:
there is no redeeming quality left in Umar Akmal anymore, he has gone full retard.

— Ahmed (@azkhawaja1) August 16, 2017
His case looks beyond repair which is why i hope we don't retain him next PSL

— Roha Nadeem (@RohaNadym) August 16, 2017
Umar Akmal to Mickey pic.twitter.com/vUUzcNL02s

— Athar in trouble (@Athar_r) August 16, 2017
Wonder if the word 'unfit' is a gaali. pic.twitter.com/PicZ7CF86N

— Nadeem Farooq Paracha (@NadeemfParacha) August 16, 2017
The facts. Umar Akmal last few years:
Centuries – none
Matchwinning performances – a rarity
Controversies – far too many#Cricket

— Saj Sadiq (@Saj_PakPassion) August 16, 2017
Umar akmal ko do chaparein meri taraf se. @TheRealPCB @MickeyArthur2

— Rungbaaz (@ToorMurad) August 16, 2017
If India tolerate Sreesanth, Pakistan tolerate Umar Akmal. The ultimate legends of world Cricket 😂 pic.twitter.com/333TjmaVyW

— Mayanti Langer (@Langer_Mayanti) August 16, 2017
I would like to believe that Arthur first learnt the punjabi gaaliyan just to unleash it on Umar Akmal

— Ahsan Zawar (@ahsanzawar) August 16, 2017
https://twitter.com/DennisCricket_/status/897807534743986176
https://twitter.com/QasimNauman/status/897802121759817732
...
---
---