By the end of 2012, we saw an alarming situation within the drama industry where the producers, celebrities and artists found the airing of foreign content a clear violation of their rights. News channels supported the local celebrities dedicating their program slots to the topic. We also saw artists protesting at Karachi press club demanding their rights as an actor. It was strange to find the TV channels that aired these dramas stayed neutral and avoid coming into the limelight by not talking about the issue. Geo TV still hasn't passed any comments as a retaliation to the fingers been raised on it. However, it is Urdu 1s' official who have finally given his words on the matter.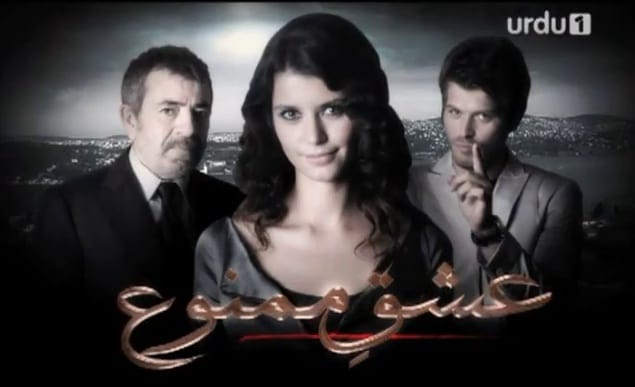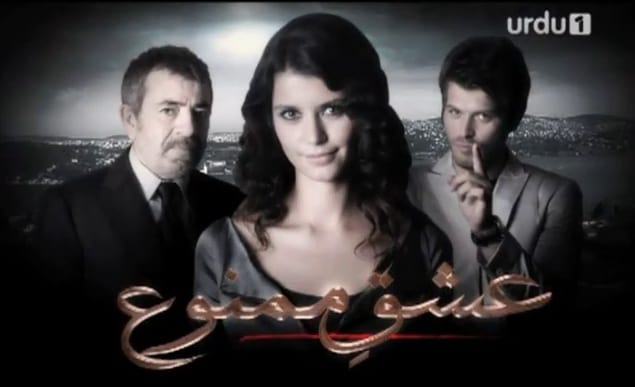 It is to make you clear that the telecast of Turkish dramas started from Urdu 1 with the airing of Ishq-e-Mamnu that surprising grabbed a huge audience, leaving a hope for other local channels to earn high ratings using the same formula. According to the Column that I read in Dawn news, Faraz Ansari, an official from Urdu 1 spoke about the matter.
 While he was questioned about the ideology behind the telecast of foreign content on a local channel, he clarified that Urdu 1 is a foreign channel in reality, he said:
 "It is a foreign channel and according to rules and regulations set down by Pemra, 90 per cent of its programming has to have foreign content and only 10pc can be local. We make sure that the 10pc that we do air, we do so in our prime time so it gets the projection that it deserves, we entered the market on favorable payment terms. We paid advances and we even made the local producers' association as the arbitrators in our agreements. And we made sure that in every possible way that we are a positive change in the local drama and production industry."
 After defending Urdu 1's policy he further commented on the airing of foreign channels on local channels as:
"Local channels that are now airing dubbed content have certain other regulations that apply to them — they can't air more than 10pc of overall foreign content otherwise they are in clear violation of their agreement. They are Pakistani channels and they've gotten their licenses based on promoting local content. Also, I think what has happened is that some channels have cancelled existing deals with these local producers in favor of these dubbed programs and that's what's hurting them (the protesting members of the television fraternity). But the right way to protest for them would've been to go against that channel and voice their concern, rather than going against putting up foreign content."
It was then asked by him about what he thinks about the fact that if the nation would start importing in this industry too, what would be left for the people of the country. There are hundreds of workers, technicians, artists behind every project so what about them, and he highlighted that the job opportunities are enhanced for the dubbing artists, he said:
"Directly or indirectly, there are over 200 people employed with us. A lot of these are artists used to do dramas on radio, but had all but disappeared and were having a very difficult time making a living. We've given such people a platform to come on board and work with us — along with others that have joined them.

But before a foreign program can be dubbed, it needs to be translated into the local language. These translators work 12-hour cycles, five or six days a week.
Previously they would get a job only once or twice every couple of months. Now they have a steady income. This is just another industry that is developing in Pakistan and is contributes a lot towards generating employment."
 Another important point that he took into consideration was about the vulgarity of the Turkish dramas. One claim against the popularity of these Turkish dramas was based on the accusation that the characters displayed a lot of skin and the programme promoted cheap vulgarity. "There is nothing vulgar in the version you see on TV. We've edited it according to the policies of the Pakistani censor board. Excess skin that is shown is blurred as well," said Faraz Ansari.
"Turkey is a Muslim country," he added. "Families have seen it over there as well as in the Middle East. In fact, it was the most-watched show in the Kingdom of Saudi Arabia — the last episode of Ishq-e-Memnu got 85 million viewers across the Middle East."
Faraz Ansari is of the opinion that a lot of content in Pakistani dramas is objectionable — from the dialogues to the scenes and storylines. "If you browse through Pemra's website, you will see a certain number of complaints lodged against each channel, primarily on Pakistani content. By and large, most of the channels that are making claims about obscene content are heavily involved in local content on a similar pattern.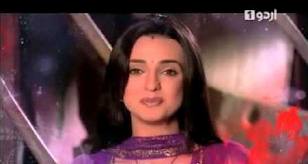 "They are also heavily promoting Indian content where there is a lot of exposure of skin, provocative dance moves, abusive language and violence. But people tend to forget that," he added.
Urdu1 is now all ready with its next project to replace Ishq-e-Mamnu from the hearts of the Turkish Drama fans. Lets see what Fatima Gul brings in the industry!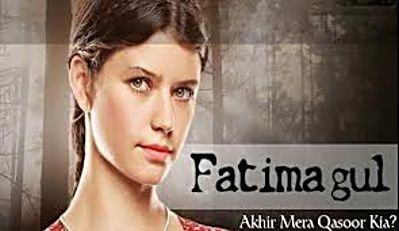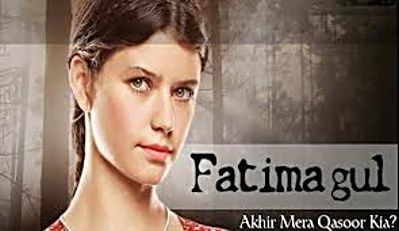 Leaving you with  a note to judge where is our media going now, are we no more self-sufficient that we have to rely on Indian and Turkish Dramas?
Best Wishes,
Nida Zaidi