In a hectic life style of today, it is very hard for th girls totake out time for their beauty and care. Simplifying ones lifestyle including beauty tips is also very necessary. If you resolved to be more organized this year or just want to shave some time off of your morning routine, here are some excellent tricks to simplify your beauty routine. These tips will help you to get gorgeous in a faster, easier and so much more enjoyable way.  One of the easiest ways to simplify your beauty routine is to shower the night before. This way, you're all clean, you can wash and dry your hair and you'll be all ready to go the next morning. If hair is not washed then it gives you an untidy look. the hair looks oily or frizzy and it is hard to manage them. This is why taking a bath is suggested. It will not only give you a fresh look but it will at the same time give you a positive energy to feel beautiful and fresh.
 
 Another one of the most time consuming parts of our beauty routine can be sifting through tons and tons of beauty products. Like most women, I own way too many beauty products for my own good and having too many options is not only overwhelming, but they get in the way. It is very important to go through your makeup bag, your vanity and wherever else you happen to have makeup. Throw out old makeup and separate your everyday products from your evening or special occasion makeup. Washing your face gives you a neat look. I'm sure many people with certain good skin types can skip washing their faces in the morning, but I have a super oily T-zone that begs to be washed after I wake up. If you can skip this step of washing your face then you are one step closer to getting ready to head out the door.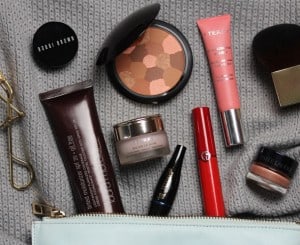 Speed up your beauty routine even more by setting out your beauty essentials so they're within easy reach when you need them. Keep your foundation, blush, mascara, eye liner, lip products and makeup brushes all together. If you don't have room to lay them all out, you can also keep them in a separate container on the counter or in a drawer. So much easier than looking for products in an overstuffed bag where you yourself forget what you were searching for. Apart from this, we all have certain looks we like to create and there are typically different products we can use to achieve those looks. In order to streamline your makeup routine, always reach for the fast-drying and easiest to apply products. If you're faster at using pencil liner in contrast to gel liner, keep your pencil liners handy. If you have an eye shadow palette that you can use on your lids and brows, give it prime real estate on your vanity. Also, if you have a beauty tool like a Beauty Blender or your favorite brush that you can use to blend multiple products like foundation and concealer, place it front and center. In this way you will be able to manage your time and use proper materials at the time of need.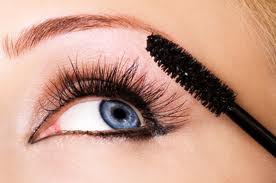 For those days where you're in a crazy hurry and just can't be bothered to mess around with countless eye shadows, skip it. Having your brows groomed and applying eye liner and some mascara will make a bigger impact than using eye shadow. If you feel naked without wearing something on your lids, swipe a couple of neutral colors on your lids. That will instantly give you a complete new look. Lastly, if you want to speed up your beauty routine, use mascara sparingly. Some ladies choose to skip mascara on lower lashes since they tend to smudge and takes extra time. If you still want to show your lower lashes some love, make sure your dab your mascara wand with a tissue to remove excess product so you get a smooth application. Depending on what your personal beauty routine is like, I'm sure you can come up with lots of other ways to streamline it and simplify it. Do not spend your entire morning applying beauty products when you can take some shortcuts and spend some extra time stretching, enjoying a hot beverage or just mentally planning your day ahead. Do you have any tricks you use that saves time in your beauty routine? If yes then do share them with us as your suggestions are highly valued and appreciated.
Written by: Moomal Hassan.