Tonight's episode was much better than the last one; the story moved forward and the changes in Hiba, made her character seem more believable. Arsal is back in Tooba's life, so there is something to look forward to. The chance meeting between Arsal and Tooba was a very pleasant surprise; I really wasn't expecting them to meet like this. I am so glad that Arsal is not out of the picture. The picture quality of the serial was superb like always. There were times however when I felt like a little too much of what we were seeing on-screen was being spelled out by the characters at every step. For instance when Hiba goes for grocery shopping, it was too obvious that she really wanted to buy the pack of wafers, coco pops and all the other things which she was tempted to buy but she couldn't do so because things were nothing like the way they were before. I understood Hiba's feelings right there and then. Later on when she shared with Tooba how it felt like when she went out for grocery shopping, I felt like that scene lost its charm because sometimes showing is better than telling!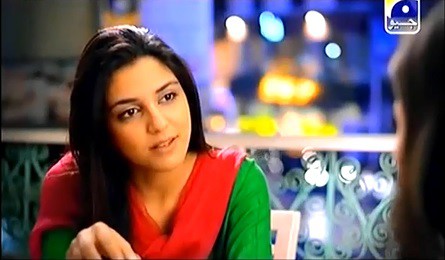 The thing which I liked about this episode the most was the way we saw Hiba giving up after the visit to the Barrister's office. She was even willing to rely on Kamal because she knew too well that the two of them could not cope alone. This scene also gave me the hope that Kamal Hassan may not have left for the US, which means he will be back soon. Did Hiba really say that the cab driver asked her for five rupees? That is what I understood and I found the amount unrealistic.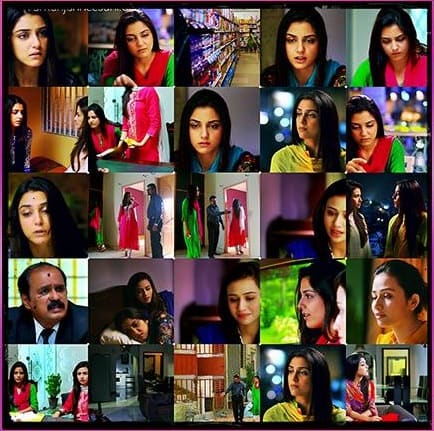 I love the way Tooba's character is shaping up; her positive attitude and bravery coupled with a very apt portrayal, makes her character very likeable. Tooba may not be outspoken like Hiba but she is wise, practical and caring. She has taken up Yumna's role in Hiba's life. The way Hiba keeps on inviting strangers to her apartment so that they can help her out can prove to be very dangerous! She obviously has no idea what can be the repercussions of her actions.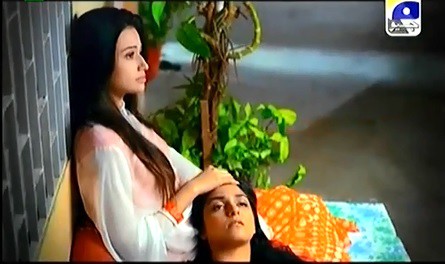 The relationship between the two sisters has always been shown in a very relatable manner and this episode was no different either, Unlike the last episode, the sad parts were not overdone in most of the scenes. The way Tooba was shown confused and clueless before her interview was a good addition. I like how the director highlighted the fact that Tooba is still the girl she once was ; she lacks confidence and finds it hard to face the world, otherwise a complete transformation in her character would have made it hard to believe.
I was missing the romantic element of this play but now that Arsal and Tooba have met, we will be seeing how their love story unfolds in the future….definitely looking forward to the next episode.
Fatima Awan