Ushna Shah has always been very versatile when it comes to carrying off different looks successfully. In Alif Allah air Insan, we have seen her transform magically from a beggress to a polished and groomed not yet prostitute, but a maid on the Kotha.
After all these fancy hairdos and big loose hair, Ushna Shah is now sporting a very funky and laid back cornrow hairstyle.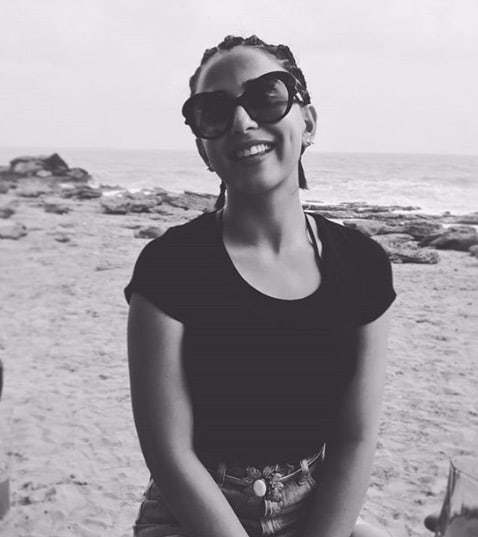 It is an African hairdo, where hair are twisted and braided back off the face in neat cornrows starting from the forehead. Ushna's reason for changing her looks was that she is semi retired now, so wanted a change of hairstyle that would be comfortable in this heat. She finds it too hot to sport Rupenzal like hair. She has no intention of changing the hairstyle back to open locks any sooner now, as she is enjoying the ease of it. Don't forget to give your opinion about her new looks in the comments.