Ushna Shah is known by most people because of her bluntness. She is seen playing the role of damsel in distress in her dramas but in real life she has a very strong personality. She knows exactly what she wants from life and will do anything to get it. Ushna Shah has a new friend now who is not human but actually a female pitbul and Ushna Shah is "hopelessly in love" with her new friend. Ever since Ushna got this new pal she has been posting pictures of her on her social media pages to let people know how much she loves her. The pitbull has been named Narco and she goes with Ushna Shah everywhere whether it is an outing or work.
Ushna Shah waited to get this pit bull for a long time and now that she finally has her, she cannot do without her. It is as if this new friend makes an important part of Ushna's life. Ushna Shah is busy shooting for her next project with ARY Digital but she makes sure that Narco goes with her on the sets.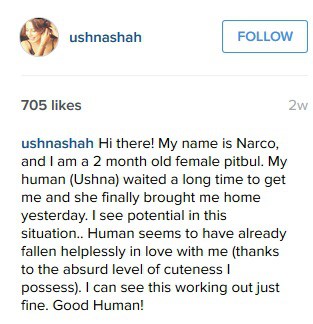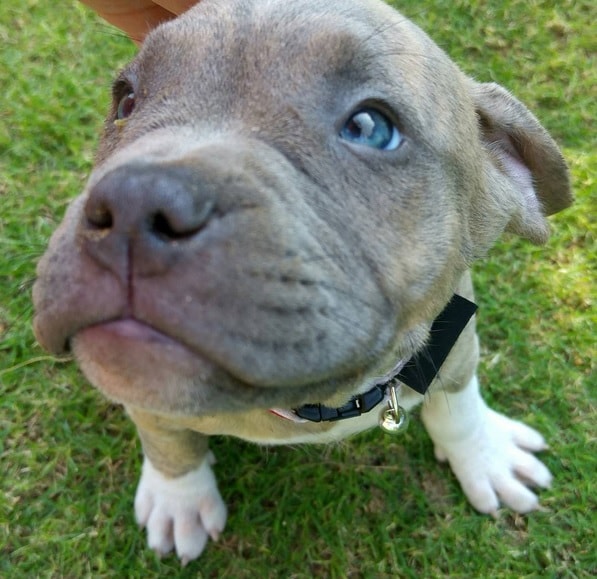 Ushna Shah has been sharing the love she feels for this dog with all her fans but not everyone is giving her the response she would have liked to get from her. People are passing rude comments and saying things like she will get tired of the new friend very soon but that isn't stopping Ushna from posting these adorable pictures.