Pakistanis are a passionate and emotional nation. We may see thousands of people around us who are always complaining about Pakistan. They would have issues with governance, load shedding, education system and what not and they will always be expressing their desire to flee from here but deep inside there is a patriotic creature sitting in everyone's hearts. The fact is known by all and unfortunately is used by others to exploit us sometimes. Be it political parties with agendas like" Only democracy will save Pakistan and we are the democracy" to "Building a new Pakistan", they use our love for our country to get gains for themselves. Same stands true for entertainment industry too.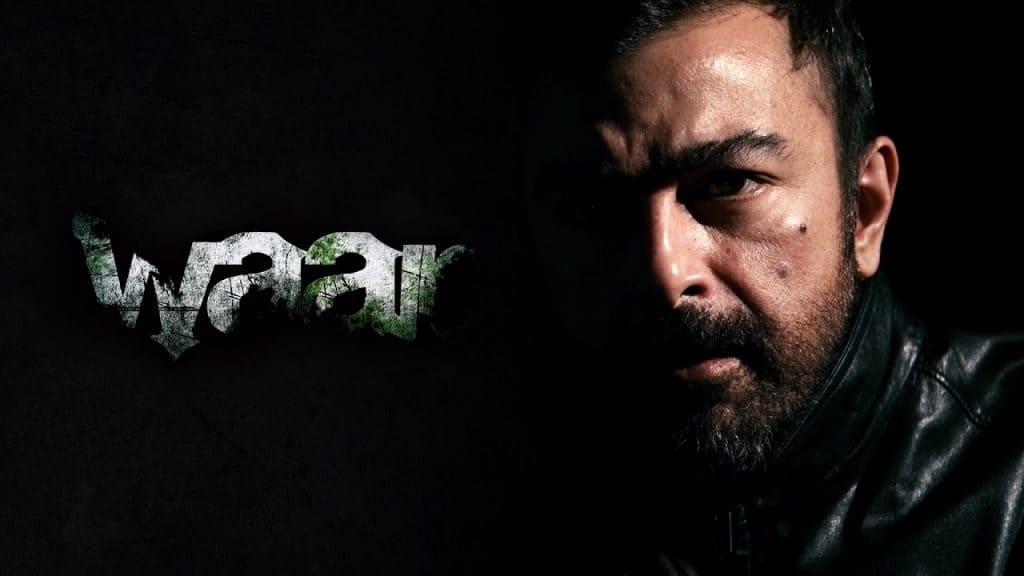 Our film industry unfortunately was shut down years ago and all the people related to it from cinema owners to spot boys suffered miserably. We sadly had to turn solely to entertainment provided by Bollywood movies and go through all the Dilwale type torture with good movies few and far in between. Then Waar came out in 2013 and things started changing for good. It was an army movie and made people cry and stand in the love of their country. But what seems is the upcoming film makers somehow misread the audience and linked Waar's success to only the patriotism factor attached to it and ignored its strong script, top-notch direction and coordinated acting.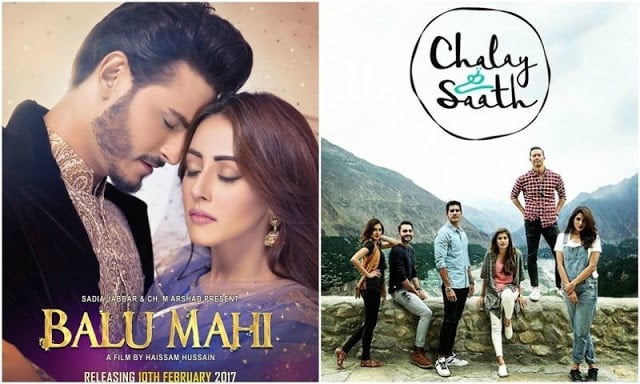 Film makers in place of using the power of their of their films to attract audience started copying old formulas mostly from Bollywood movies but want the audience to come and watch it because it is a Pakistani film. Many films came out this year but none of them could impress the audience. Reason is simple they lacked strong stories and scripts. For example Chalay Thay Saath had a cute lead pair, scenic locations and pretty enjoyable music but the film didn't make it to the hit list because it lacked the main thing which attracts the audience A STRONG STORY!!! Same goes for Balu Mahi.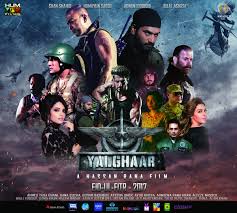 Yalghaar released on Eid ul Fitr was heavily promoted and was released in many countries. The film had a very strong cast too including Shaan Shahid, Humayun Saeed, Adnan Siddique, Bilal Ashraf and Ayesha Omer among others. But the film's promotions lied mainly on it being publicized as the sequel of Waar and targeting the patriotic streak of people. The outcomes however are a big lesson for everyone that a film will not work merely on the factor that it awakens the patriotism in the audience with its trailers. Yalghaar despite of being an army based film with a high budget and famous cast couldn't be saved because the makers didn't stress on making the plot strong and giving the audience value for money.
The makers then start blaming the people who criticize them. Similar things came forward during the releases of Lahore Se Aagey and Mehrunisa V Lub U. Crass humour and item songs were the usp's of both the movies. What they have to understand is you have to bring pretty content to get pretty comments. Why Na Maloom Afraad, Actor In Law and Main Hoon Shahid Afridi were not bashed left and right by the viewers. Yes they got their share of dislikes too. A film cannot impress everyone but the lack of story and strong acting will drive away the audience whatever the makers may do for promotions. Even the PAKISTANI FILM card will not save the film.
Summarising it I would like to say that just using the tag line WE NEED TO SUPPORT PAKISTAN FILM INDUSTRY will not help in the long run. Emotions do not sell films, Content does. And if all film makers will keep adding tootie frooties and billis in their films, also trying to awaken some kind of kaif o suroor type feelings in your audience (I know I sound like Hamza right now but he is actually right here) and at the same time calling audience to support films because it is Pakistani industry than it will never make sense to the audience, since audience is NOT dumb. Plus a single ticket costs between 500 to 600 rupees and why would anyone spend this much money on substandard content when other films would be present along side in cinemas. At last I would say that yes all Pakistanis should support the flourishing cinema but the industry also needs to work on their product to attract the audience rather than just keep using patriotism to have gains in their business.
What do you think of this trend of using patriotism for business gains? Share your thoughts!