Usman Mukhtar is undoubtedly one of the most significant addition in showbiz industry who is also a director and cinematographer apart from being an actor. Usman has been a part of few projects till date, yet those few projects gained him immense love and recognition from the audience. Usman Mukhtar got married to Zunaira Inam (a non-artistic person) in October 2021.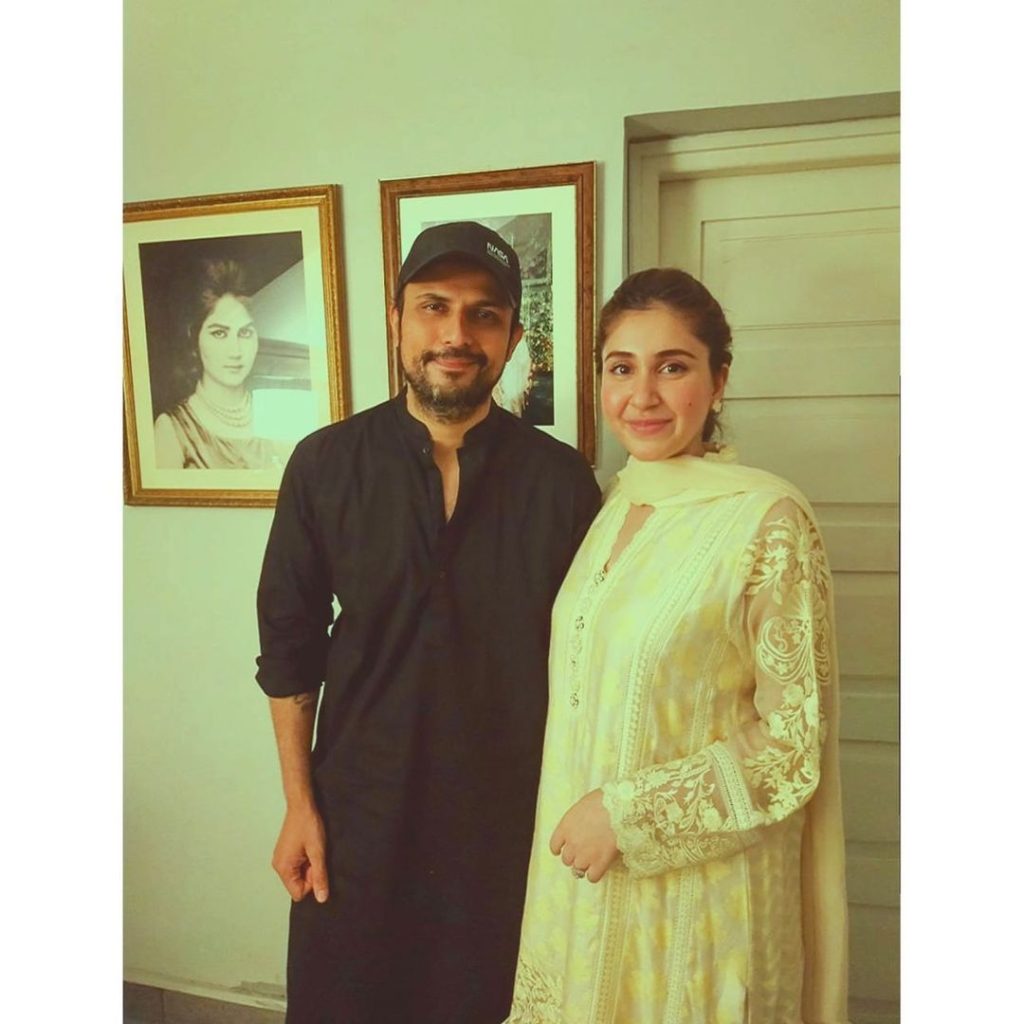 Recently, Usman's wife Zunaira held a question and answer session on her official Instagram account in which she shared her thoughts on joining showbiz as she was questioned by a follower that is she planning to enter industry opposite Usman?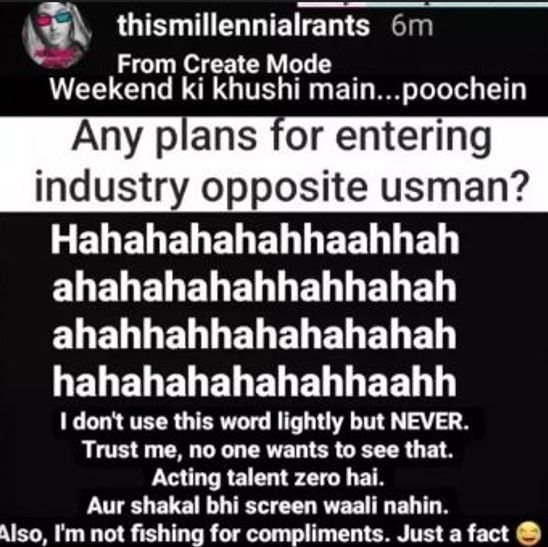 Zunaira gave a hilarious answer to the question as she mentioned that "Hahahahahahhahah, I don't use this word lightly but never. Trust me no one wants to see that. Acting talent zero hai aur shakal bhi screen wali nahin. Also I'm not fishing for compliments, just a fact".