Celebrities share their opinion about fellow celebrities all the time but this time around, the kind of attention Firdous Jamal's comments about Mahira Khan have gotten is simply unprecedented. The move by MD productions to 'punish' Firdous Jamal for his 'regressive' comments made matters worse.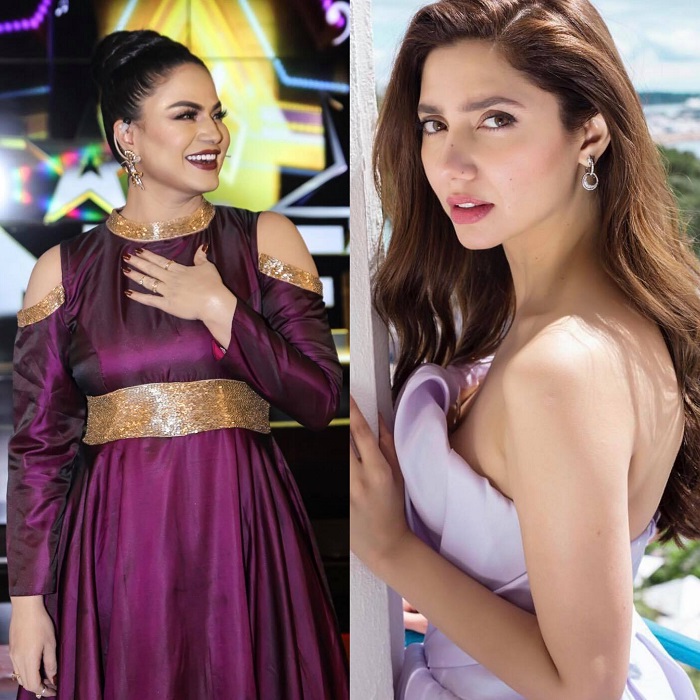 While Mahira Khan is simply unaffected by any of these happenings, the celebrities have no chill. People are also questioning Mahira Khan's stance since she should take a step forward and ask MD Productions to revert their decision. Veena Malik right from the beginning supported Firdous Jamal and showed respect for his opinion.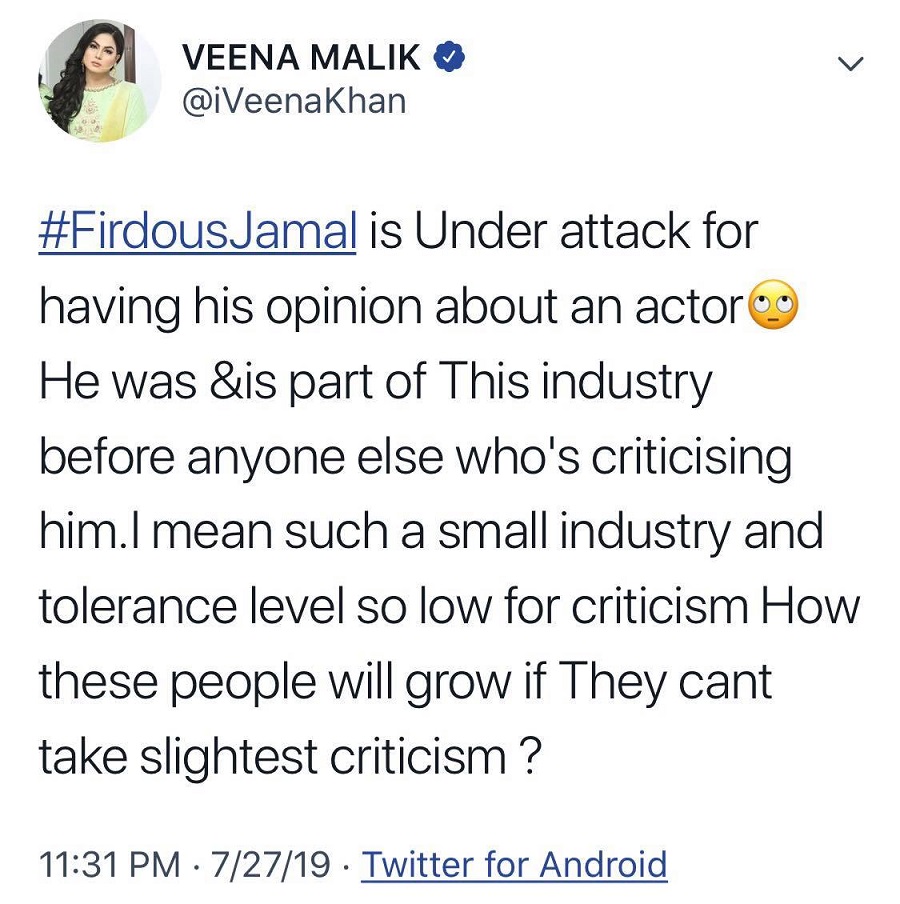 Veena Malik has been around for longer than Mahira Khan and hence she knows her seniors better than Mahira therefore it seems that she has made a choice based on experience. Veena Malik did not hold back while sharing her opinion about this entire fiasco.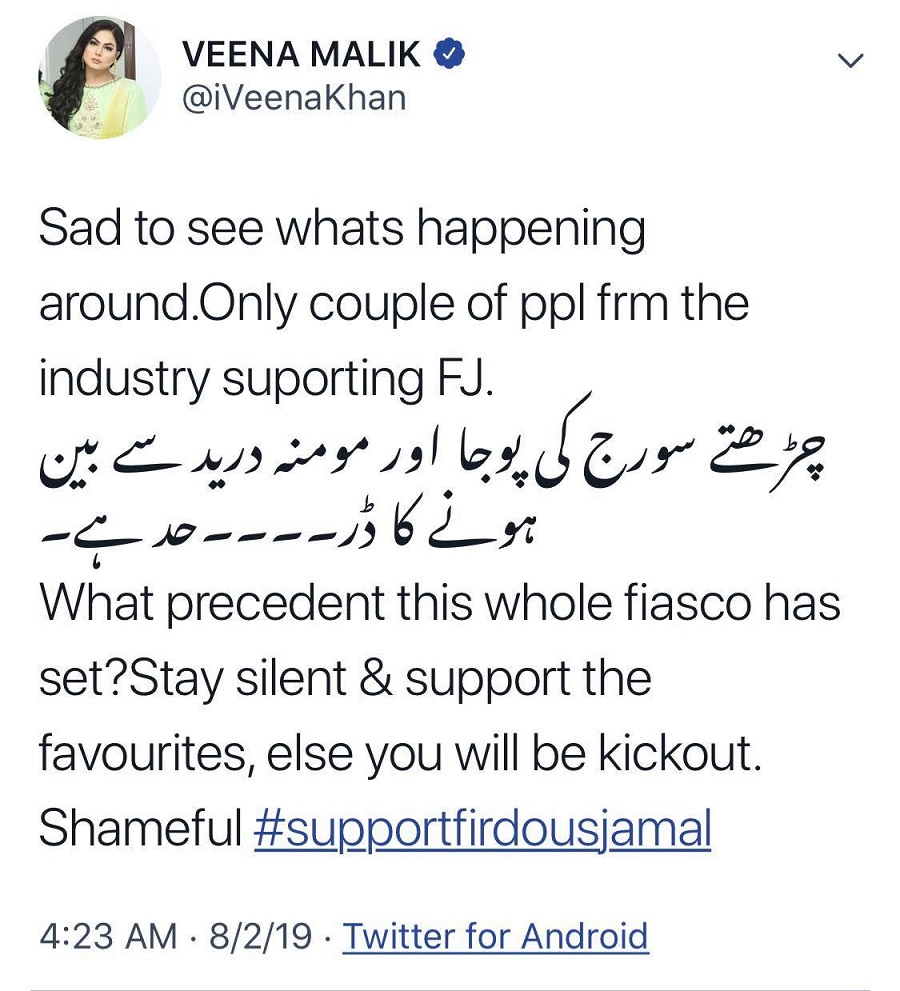 Veena Malik is known for her blunt remarks on twitter. She is also opinionated and says whatever she wants to relentlessly. This time around she not only called Mahira an "old woman" but also questioned Mahira Khan's superstar status.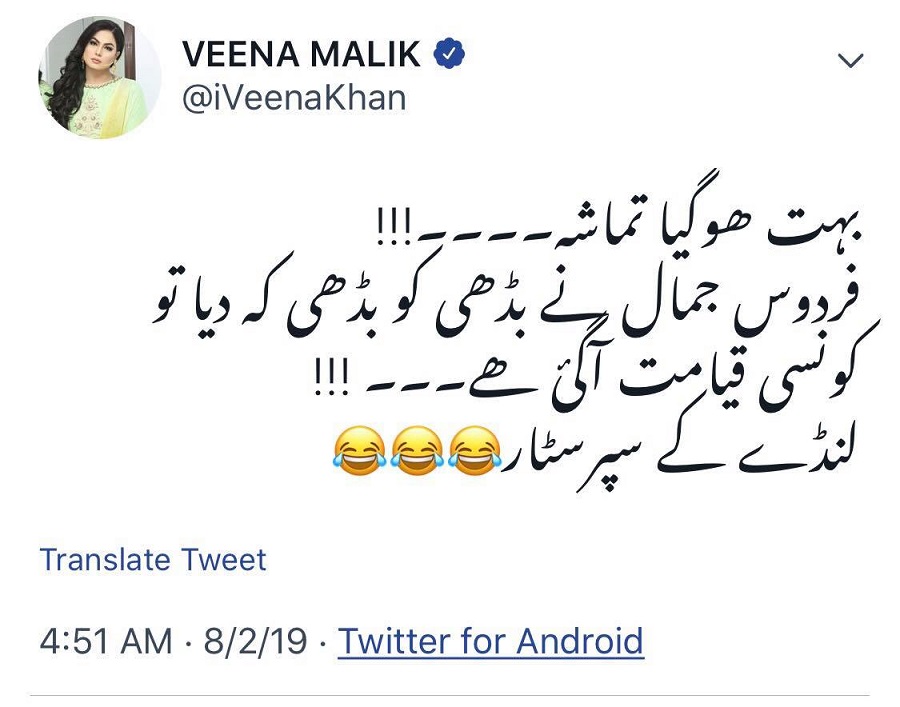 Veena Malik also called out MD productions for the action they took against Firdous Jamal. She also questioned how these new actors will grow if they find it so hard to take criticism. Veena Malik also called this entire situation a 'tamasha' because Mahira Khan was the rising star which no one could say anything against. She also feels the same way about MD Productions.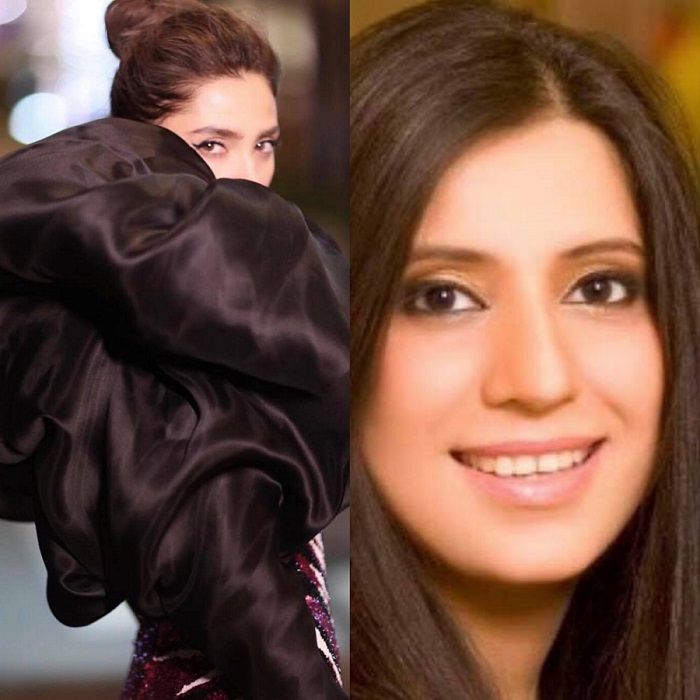 Veena Malik rightly pointed out that this whole thing had been blown out of proportion because of Mahira Khan and MD productions otherwise it was no big deal. Veena Malik is also supporting Shaan Shahid's let's bring our pride back hashtag to show respect for the seniors.