We recently shared the news about Veena Malik's departure with her husband to perform Umrah and here we are again with a video message which she has recorded before leaving.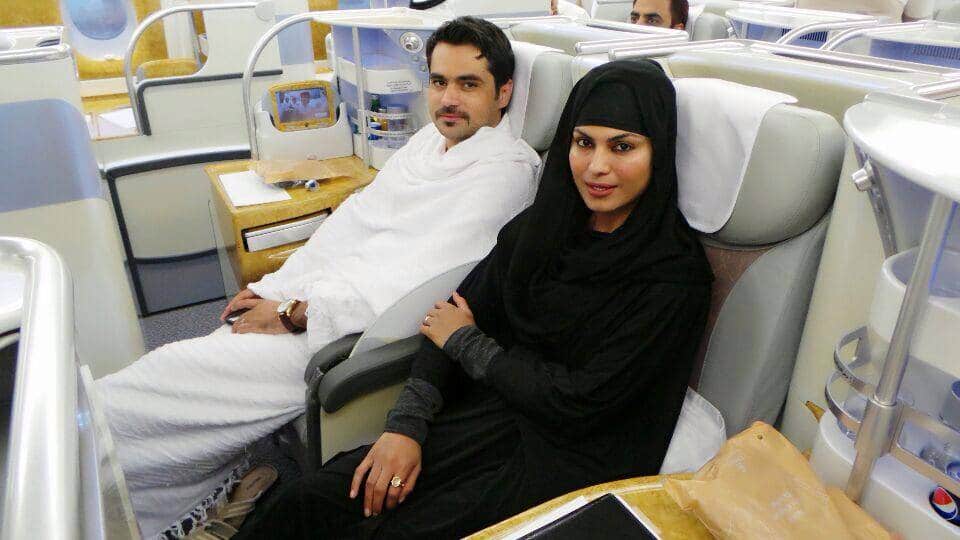 The actress, along with her husband, was seen wearing a burqah in the video. She said that she wholeheartedly apologizes for all her conducts which might intentionally or unintentionally have hurt anyone anywhere in her life. She further requested her followers and fans to remember her and Asad in their prayers.
See complete message here:
The video message has been floated on different social media websites where majority of the audience is found appreciating this new turn of Veena's life.
We wish this couple a happy and holy life ahead.
Blessings,
Nida Zaidi