There has always been a lot of military and political tension between India and Pakistan. However, artists and sportsmen and celebrities of both country meet internationally and are bound by the same feelings of companionship and respect as they would if there was no conflict between the two countries.
This time it was Virat Kohli who supported Shahid Afridi Foundation, abbreviated as SAF in Newcastle for a fundraising event. His autographed bat was auctioned to help raise money for the foundation. The aim of this event was to raise enough funds for building a hospital in Tharparkar, as an ongoing effort to bring #HopeNotOut in the life of people from such poverty stricken areas of the country.
Shahid Afridi was very appreciative of this gesture by Virat Kohli on twitter and received an equally warm reply.
This is what Afridi had to say;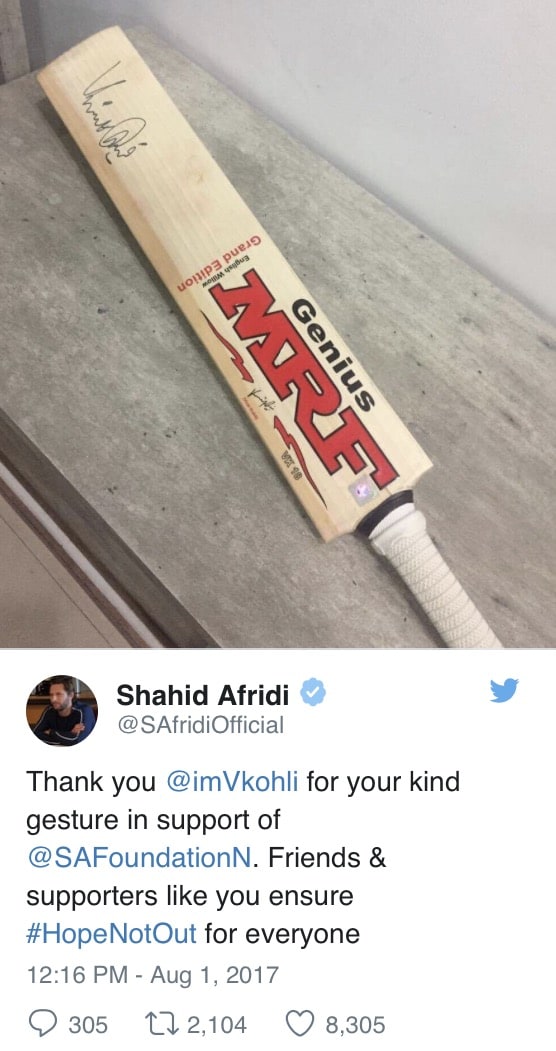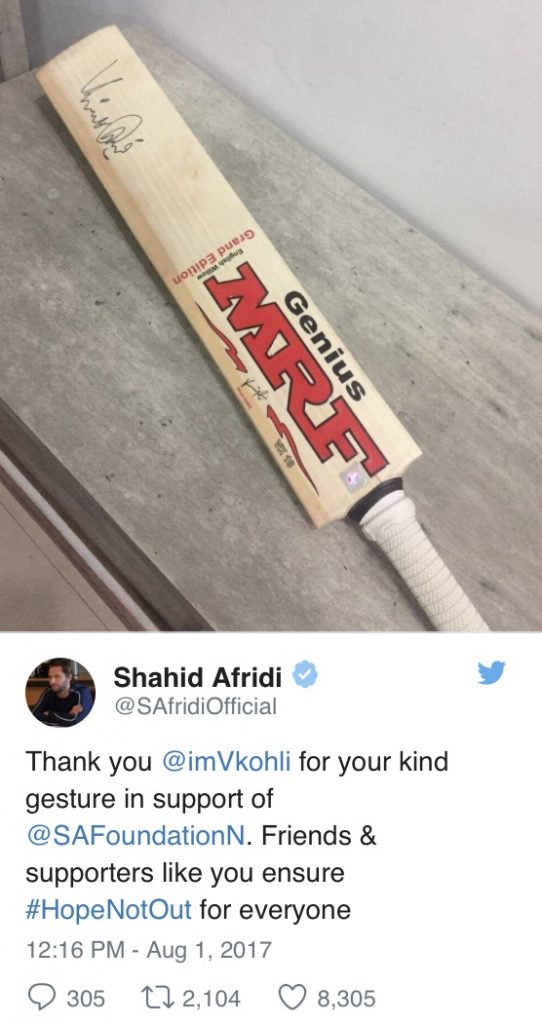 Here is the reply from Virat;