Yes! I am talking about drama serial Waada which recently went on air on ARY Digital. This drama serial marks the debut of Shaista Lodhi in dramas and has been written by Samina Aijaz – the same writer who wrote the scripts for dramas like Doosri Biwi, Teri Chah Mein and Adhoori Aurat. In other words a writer who is known for making a mockery out of the institution of marriage and selling ideas which are neither entertaining nor wholesome. While some of these dramas can easily be excluded as guilty pleasures but there are some which are based on such sick concepts that you worry about the future of Pakistani dramas after watching them. Waada definitely falls into that category.
Waada has been directed by Syed Atif Hussain and directed by Big Bang Entertainment, a production house which is losing its credibility fast. After watching these two episodes of Waada I am enraged, shocked and find myself wondering how low can our production houses and writers stoop to sell their products!! After the sick trend of doosri biwi dramas in which two women leave their common sense, intelligence, self-respect and dignity far behind while competing for a man, this recent drama I am afraid is going to set another "trend" which will be way worse than this other trend because it is more controversial and unfortunately in our country controversy sells faster than quality content.
Waada is the story of Jana (Saboor Ali) and Rehmat more than Shahab (Faisal Qureshi) and Sumera (Shaista Lodhi). Jana is a maid who dreams of getting married to a rich man some day and not only this she has been shown openly flirting and harassing men in the houses she works in solely to grab the attention of the viewers. Not only is the concept of the drama sickening but the way it has been executed is even more so. We have very often seen such scenarios in telefilms, which is alright but making an entire serial which is based on a maid who wants to eventually win the man she works for is just plain sick. I am surprised that someone like Faisal Qureshi went along with this idea.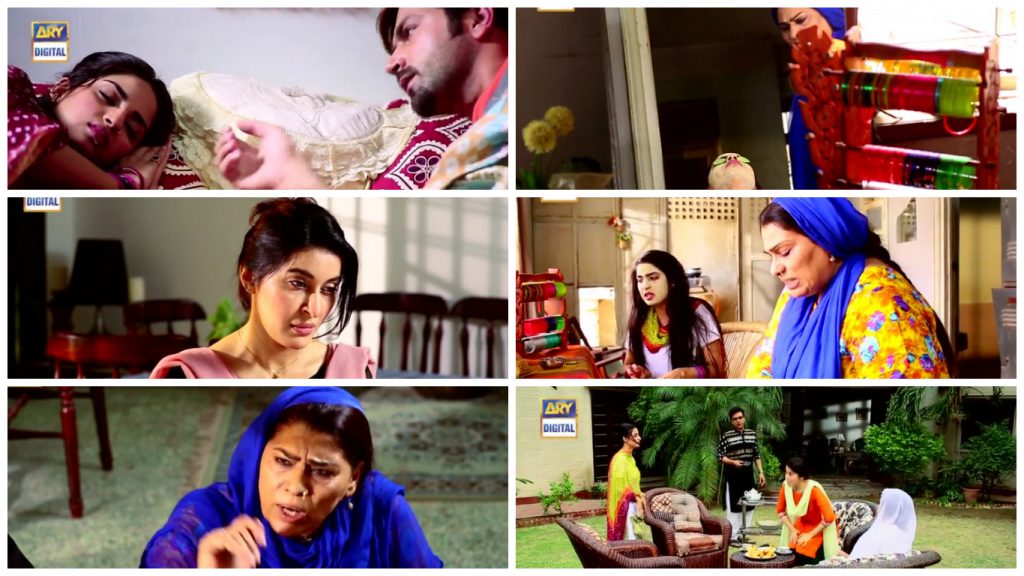 The last scene of the first episode clearly suggested that the team of Waada is relying on Desperate (with a capital D) measures to "attract" the viewers. Also, the physical contact between Jana and Shahab and the way the damaad compliments the maid was nauseating. Apart from that the background score whenever Jana's character is on screen suggests that the director did not put in a lot of thought behind shooting these scenes. Jana is not a fun and chirpy character but the background scores she is that.
Unfortunately, this is not the first Pakistani drama which is going to test the patience of its viewers but this is definitely the first of its kind and I am afraid that this new "concept" might be copied by other producers who are just as desperate to grab the attention of viewers by using shortcuts. Also, Saboor Ali needs to put her talent to good use by refusing to play such roles. If the team of Waada was trying to "educate" people in any way at all, the drama and the promos of the drama would have been shot differently. There is nothing realistic about Saboor Ali's look and there is absolutely no attraction in the entire concept.
I didn't expect Shaista Lodhi to make her debut with an impressive play but I most certainly wasn't expecting something like this. Also, I am sure no one is looking forward to watching Faisal Qureshi in this role; a man who is so masoom that he doesn't get what it means when a maid like Jana (yes we are not blind, the look says it all) grabs his wrist! That and many other scenes pretty much summed up how this drama is going to challenge the intelligence of its viewers!
How many people out there think that a drama based on a tharki maid hitting on the men she works for is a good idea? I am sure no one! Please share your thoughts.