The first two episodes of Shehrnaz gave the viewers reasons to believe that this drama would be free of clichés but this episode didn't quite have that advantage. The turn that Shehrnaz and Sherry's track took in particular was unexpected and slightly disappointing. This twist however has made the story a little complicated and unpredictable. While I am happy that our heroine is not holier-than-thou and she does not think that finding a rich man means that you don't have to pursue your dreams but in my opinion it would have been far better if this particular track could have been carried forward differently. Shehrnaz lied to her father which in my opinion was the first dent in this beautiful relationship which these two people share. Most of the viewers found the relationship between Shehrnaz and her father endearing because this father trusted his daughter blindly and she was shown as someone who would never betray his trust. Shehrnaz did just that today and I am wondering what repercussions this development will have in the future. The only good aspect of this track was that Shehrnaz is not fascinated by Sherry's wealth.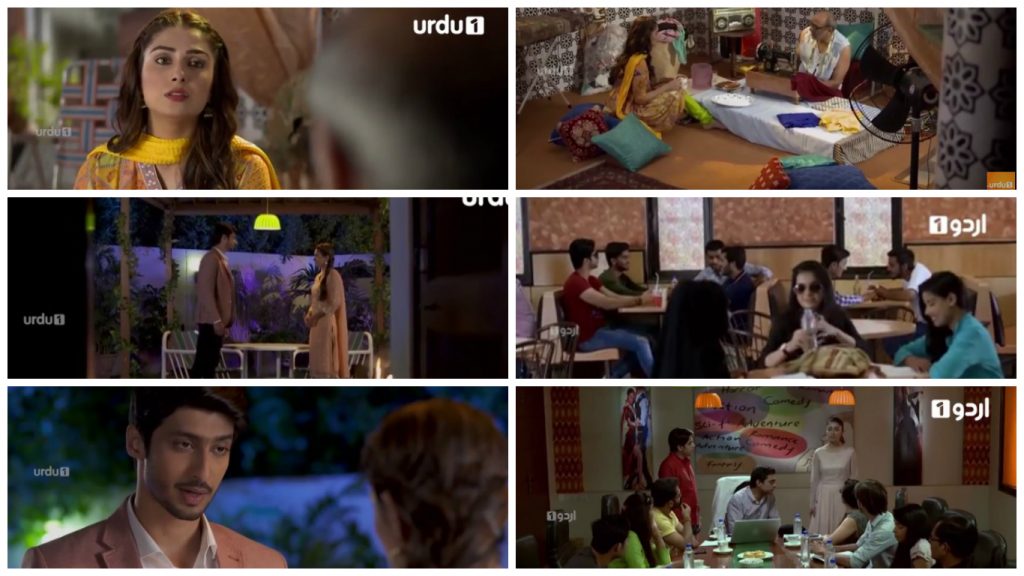 After the proposal the focus was on how everyone in the college was talking about their relationship and Shehrnaz and Sherry did not have any conversations after that which was odd! Sherry and Shehrnaz's track isn't working for me at all. The proposal scene was cheesy, unexpected and rushed. Farhan Malhi and Sherry's character both are not the least bit appealing therefore I am pretty sure I am not the only one here who is wondering why a girl like Shehrnaz fell for a boy like him! In this episode Shehrnaz's father and Shehrnaz both did something they had never done before but while Naseeb Gul did it because he did not want to let his daughter down, Shehrnaz did something that was contrary to what her father would have expected from her.
The fact that Aly Khan turned out to be the producer who is looking for a heroine for his film did not come as a surprise at all. The audition scene was long and once again made me wonder why wasn't Shehrnaz willing to go along with everything since there was nothing wrong with what was being asked from her. The conversations Shehrnaz had with her friend once again gave an insight into her thinking.
Although Ayeza Khan and Sajid Hassan both once again gave brilliant performances but this episode wasn't up to the mark mainly because of the latest developments. The preview of the next episode suggested that KK has fallen for Shehrnaz. I hope this does not turn out to be one of those dramas in which every other man falls for the heroine. I truly appreciate Ayeza Khan's look in this play so far especially because of the foundation she has used. Nowadays many of our heroines are using foundations that make them look white and the directors too use extra lighting and filters to make them as fair as possible. Her look might change in the upcoming episodes but this look is different and it suits here.
How many of you watched this latest episode? Do share your thoughts about it.