Waqar Zaka is most commonly known as the host for the show called "Living on the edge" ever since then he became a social activist and is known to make the headlines on and off because of something he said or did or was done to him anyway he has done it again, this time he has slammed the academy award winner Sharmeen Obaid and critically acclaimed director Shoaib Mansoor for cashing Pakistan's bad image.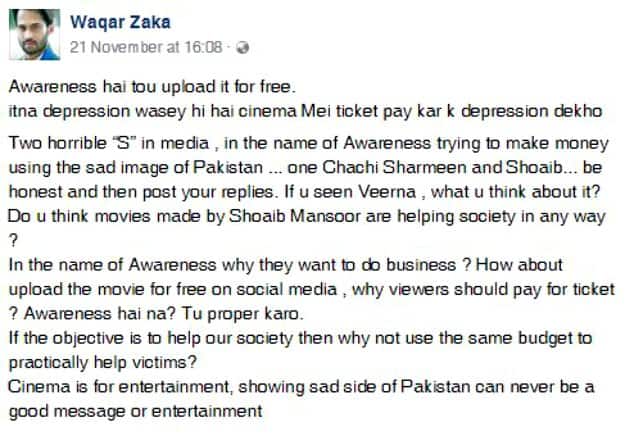 In his recent video Waqar Zaka claims that in the name of 'awareness' people like Sharmeen and Shoaib are only making money, if they truly want to aware the masses why don't they upload their films on social media forms or show them for free.
He further added that cinema is a form of entertainment and people watch movies to be entertained while Sharmeen and Shoaib make the kind of movies that only depress the audience he went on and said that it's like buying depression.