Alizeh Shah and Noaman Sami have made quite a buzz this week where their fans and followers have figured out that they both are no longer together. Their couple was always in the news because their massive fan following loved seeing them together. Alizeh and Noaman used to be all over each other's social media feed and it was pretty obvious that they liked the attention that they got from the masses.
After their drama Mera Dil Mera Dushman is over, it seems quite conveniently that they have decided to part ways, which makes it all look like a publicity stunt. It is perfectly fine for two people to move on in their lives or grow out of their love for each other, but in this case, the timing seems a bit too convenient. It doesn't take long to figure out that the two had been playing with the feelings of their supporters and fans to give their project a hype that they felt it needed.
The Beginning
It was in May/June 2019 when Alizeh Shah and Noaman Sami made appearances on each other's social media handles. In the beginning, they both termed each other as best friends for life and people liked seeing the two fresh faces supporting each other and being 'just good friends'. After that, there was no stopping and they continued to be all over each other's social media feeds. It seems Alizeh was far more comfortable with the idea of giving Noaman, her 'best friend for life' the space and presence on her feed than Noaman because the difference is quite evident. Alizeh posted Noaman's picture on her feed in May 2019, whereas for Noaman it was almost a month after in June when he too started off by wishing Alizeh birthday through his social media feed.
Alino & Noamzeh
They both picked names for each other, merging their own names and it was displayed on top of their Instagram profiles. They picked bunny and chicken emojis as well to denote themselves and their couple. Till this time, everyone assumed it was just a budding friendship but their long testimonials and cheesy statements changed people's perspective about the kind of equation they shared.
Their Project – Mera Dil Mera Dushman
It won't be wrong to say that before getting acquainted with Alizeh Shah, no one really knew who Noaman Sami was. When their couple started getting the attention they longed for, people saw Noaman as Alizeh Shah's best friend/boyfriend. That's when it all started and exactly how the industry works when two people come together, they are offered different projects. Similarly, Alizeh Shah's association with Noaman Sami got him his big break in ARY Digital's drama Mera Dil Mera Dushman. After the news of their first project together broke, their fans were overjoyed and started anticipating and looking forward to it. That's when the couple heavily promoted their project and made quite a few appearances together on screen to speak about it. However, the two seemed inseparable and always stayed in close proximity of each other.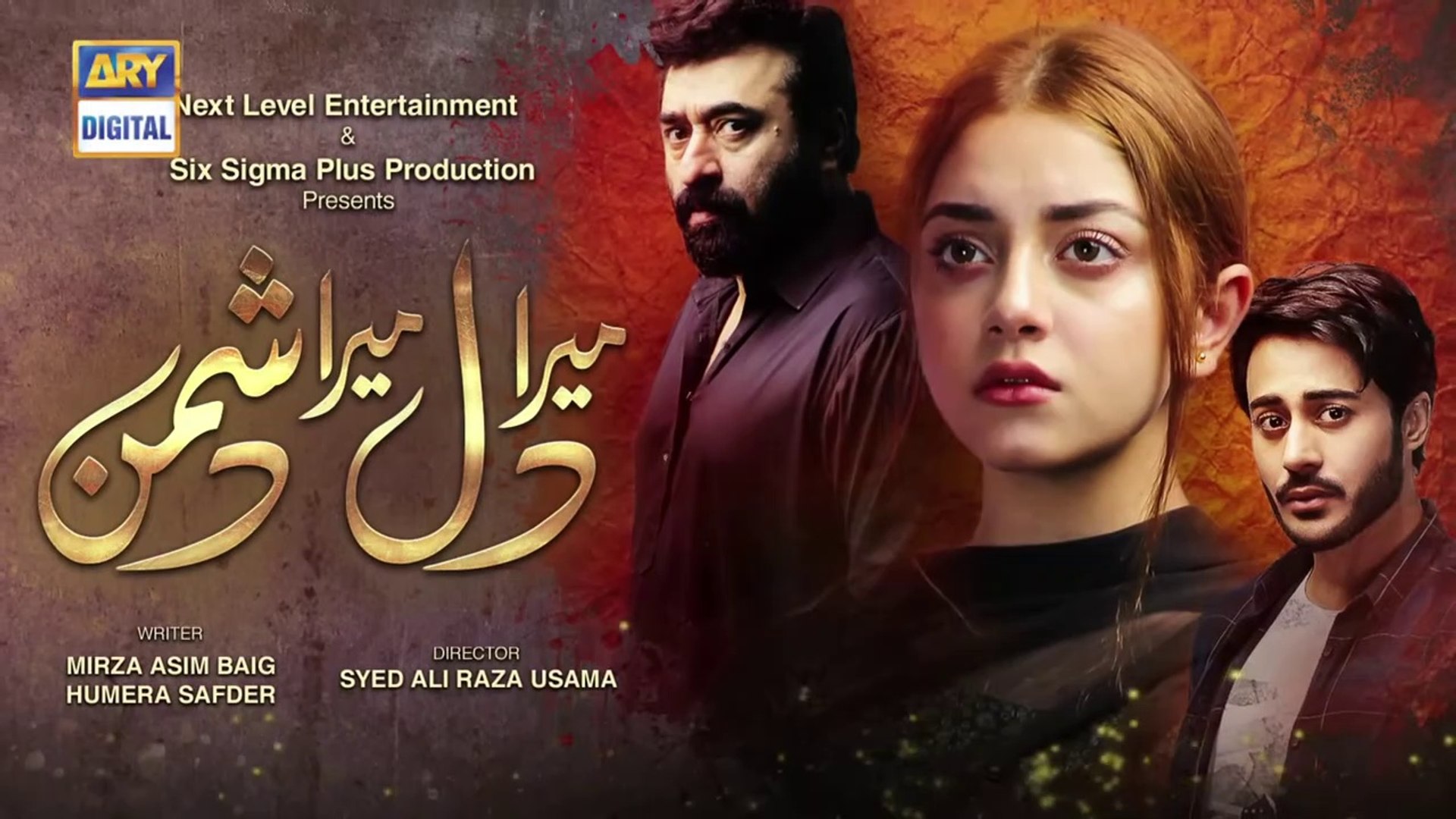 The Hype
In order to create a buzz and hype about their first every project together, their captions and testimonials became a lot cheesier and they continued to make tall claims and life-long promises on social media. Noaman Sami felt the world was heaven with Alizeh, and she blatantly said, in love with this one. They even wore matching outfits, in order to unify and present themselves as a couple to those who are avid viewers of Pakistani content.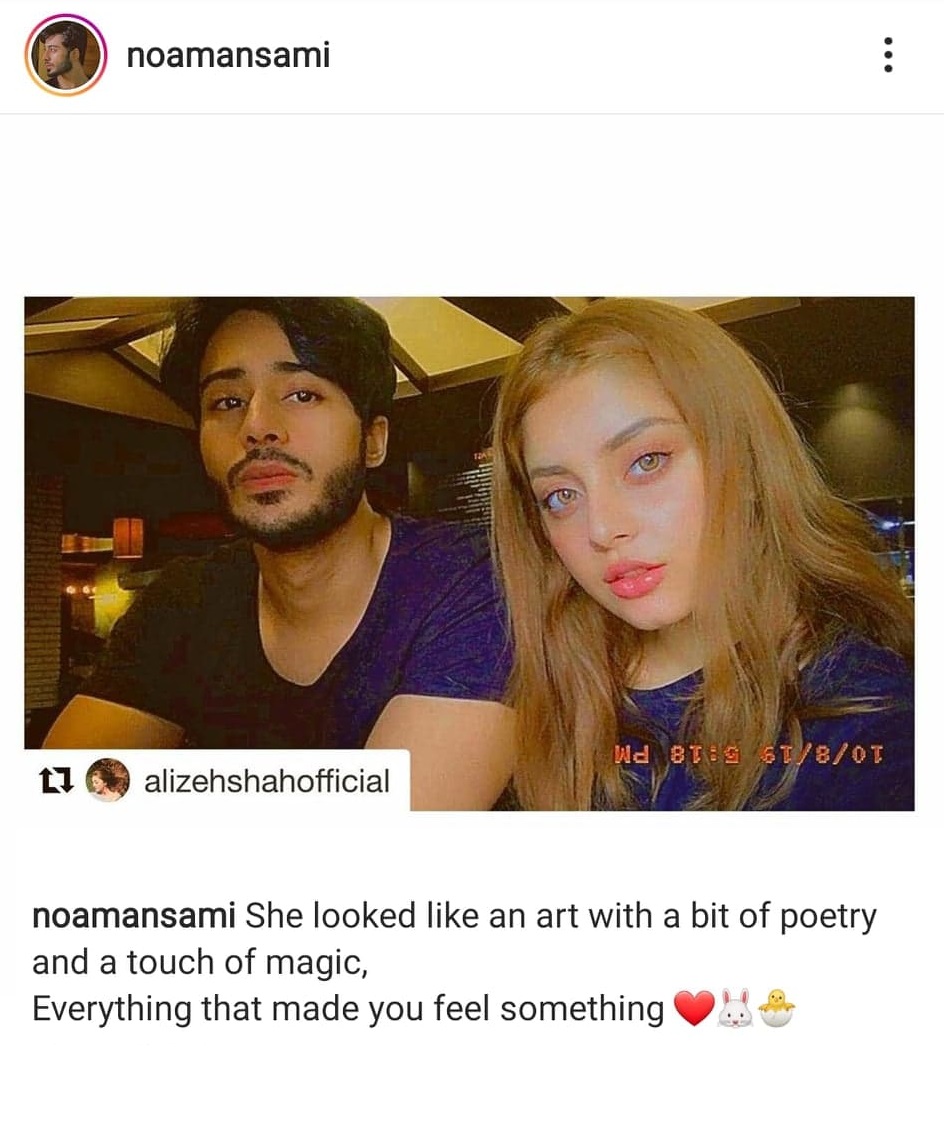 Their couple also got a lot of attention from the industry as well because these two were inseparable. Maybe Alizeh and Noaman forgot that their very honest and public declarations of love have fed it to the minds of people that they are actually dating and are very much in a serious relationship. Their colleagues also didn't shy away from sharing blessings publicly and wishing that they'd grow old together.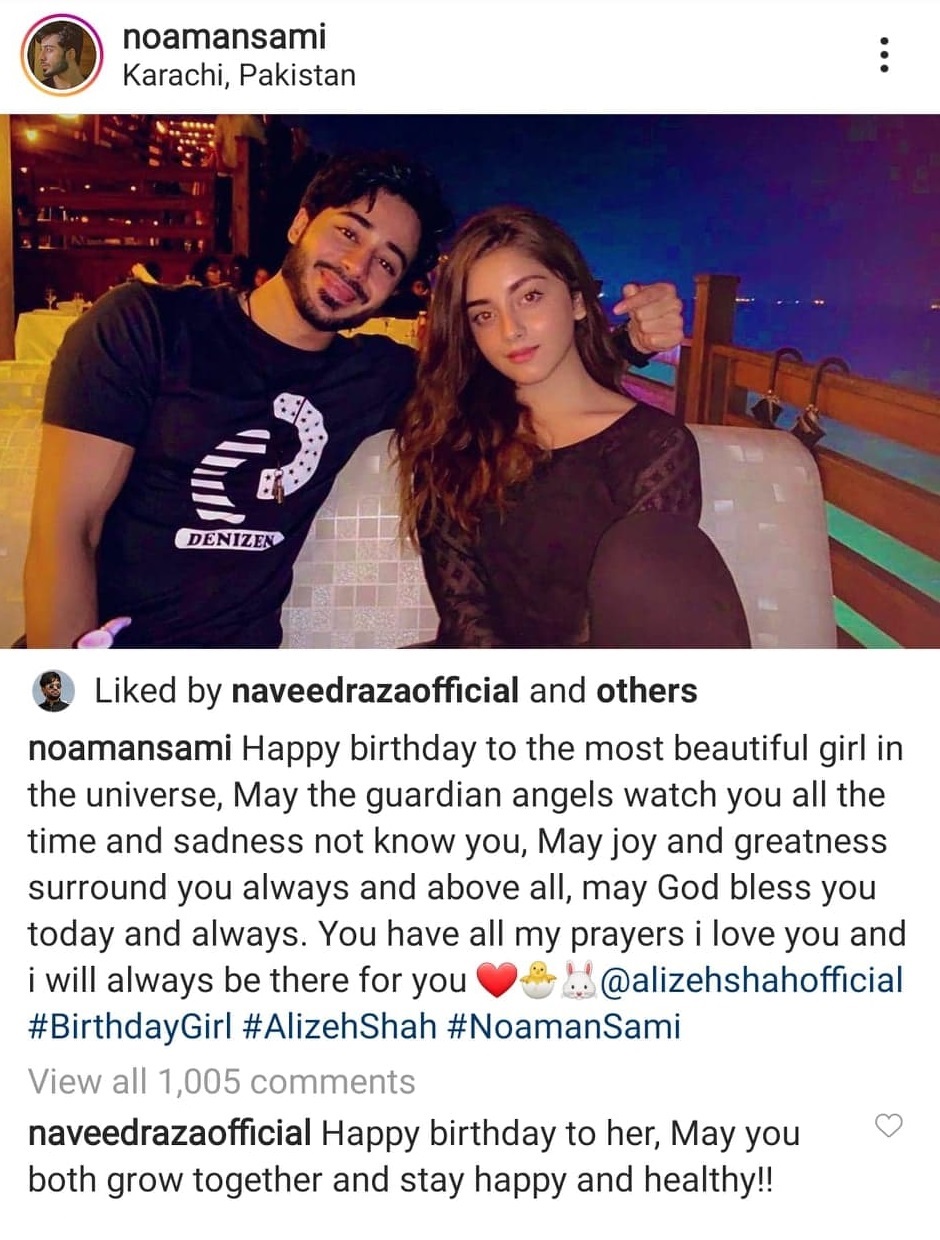 The Breakup of Convenience
Just on Eid ul Azha that fell in August, yet again Alizeh Shah and Noaman Sami wore matching outfits and wished Eid to their fans and followers with a similar caption. This gave people a lot more surety that they were very much a couple. Amusingly, it all ended when their drama Mera Dil Mera Dushman ended too and this makes it pretty obvious that this was all a publicity stunt. It doesn't take much to figure out that Alizeh Shah actually did Noaman Sami a favor and she got him introduced into the mainstream media where he got to be a part of the longest-running serials of the recent times. Noaman Sami is a weak actor but because of his association with Alizeh Shah, he got to play almost a lead role in this drama. The drama also ended on a note where both Shahmeer and Maira (characters played by Noaman and Alizeh) do not end up together.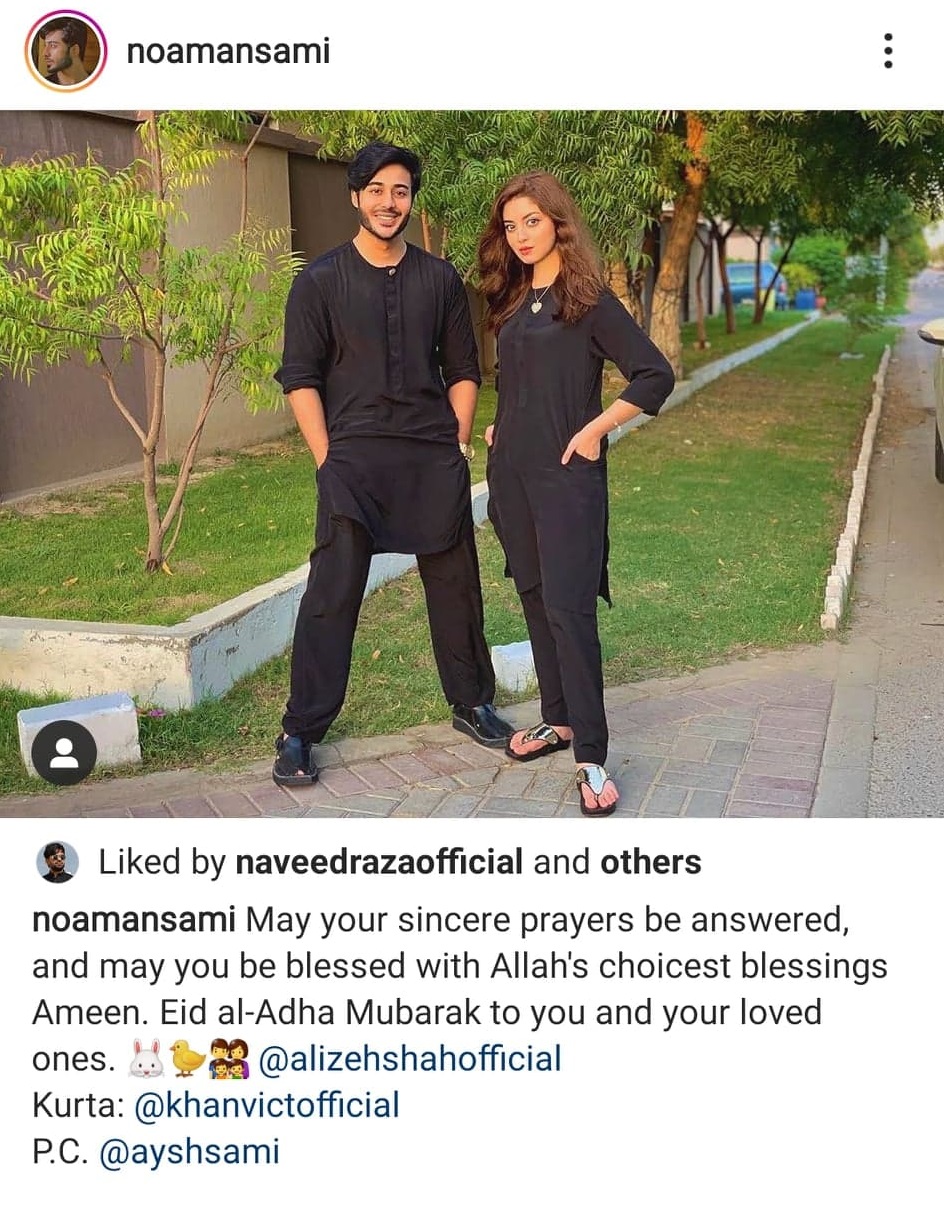 Now when the drama ended, the two 'best friends for life' who promised to 'stand by each other forever and ever' unfollowed each other on social media. It is as if they could not wait for their drama to end so that they too could put an end to the hype about their relationship and move on in their lives. Alizeh Shah has turned off the comments on all of their pictures together, whereas the option of commenting is still on under her solo pictures. Alizeh Shah has also gotten a haircut, which denotes a change in life and moving on from past experiences. The two are no longer Alino and Noamzeh and their Instagram profile is purely dedicated to their newfound identity, which states 'Actor'.
Alizeh Shah and Noaman Sami have all the right to choose their path for themselves and they also have the right to move on but the timing of their break up, that too just when their drama ended goes to show that they actually wanted to add more to the hype and were making the most of it till the drama lasted because everyone is well aware of the fact that Mera Dil Mera Dushman became a trainwreck right in the middle of the drama. Alizeh and Noaman did their part to keep the viewership of the drama intact and after it ended, they couldn't wait any longer to put an end to the real-life drama that they were putting up on their social media handles. This definitely seems to be a publicity stunt because for two people to be so invested in each other and so vocal about their feelings just calling it quits without any explanation, especially when their project ends explains quite a lot.