Pakistani dramas manage to hold the interest of the viewers even though most of them are spoiled for choice nowadays. With the growth of the Pakistani television industry, there have been certain changes in the way the dramas are made and for how long they stay on the air. While the increase in the number of channels and production houses has given people more dramas to be entertained with, the downside is that there is more competition as well. There was a time when Indian dramas were notorious because they were usually on air for a long period of time and Pakistani dramas were loved by even the viewers from across the border because they ended before reaching the 20 episodes mark. All that changed when the producers in Pakistan realized that they can also earn more money by stretching and dragging the dramas, especially those which have a massive fan following.
Nowadays, even the best Pakistani dramas are dragged therefore if a drama ends without dragging; it comes as a pleasant surprise to the viewers. So, although, dragging the dramas is a norm, some drama makers managed to drag dramas without losing track altogether. There were many other dramas that started off as entertaining and engaging but they completely went off track and were ruined due to dragging. The plot clearly did not have enough going for it and most of these dramas were dragged by making use of the OST, using flashback scenes, and even introducing new tracks when the drama should have actually ended at that point. One of the biggest reasons why these entertaining Pakistani dramas were ruined due to dragging was that these dramas were getting the TRPs and people were hooked to them. Once they were dragged most of the viewers who loved these shows, started criticizing them and were no longer interested in watching them.
Here is a list of those watchable dramas of 2021 that were dragged unnecessarily:
The list is in Alphabetical order.
Azmaish
Writer: Samina Aijaz
Director: Fajar Raza
Producer: Big Bang Entertainment
Channel: ARY Digital
Cast: Kinza Hashmi, Yashma Gill, Fahad Sheikh, Laila Wasti, Shahood Alvi, Rashid Farooqi, Rehan Nazim and others.
No one would've thought that this drama would end up living up to its name. Yes, that is true, drama serial Azmaish stayed true to its title and ended up becoming an Azmaish for the viewers who tuned to it. It was quite obvious that when the drama picked up the success and became popular, the producers decided to not only air the double episodes but turn it into a soap opera with it airing almost the entire week. That is when the story stopped making any sense and the episodes of episodes ended up being filled with scenes and situations of supporting characters.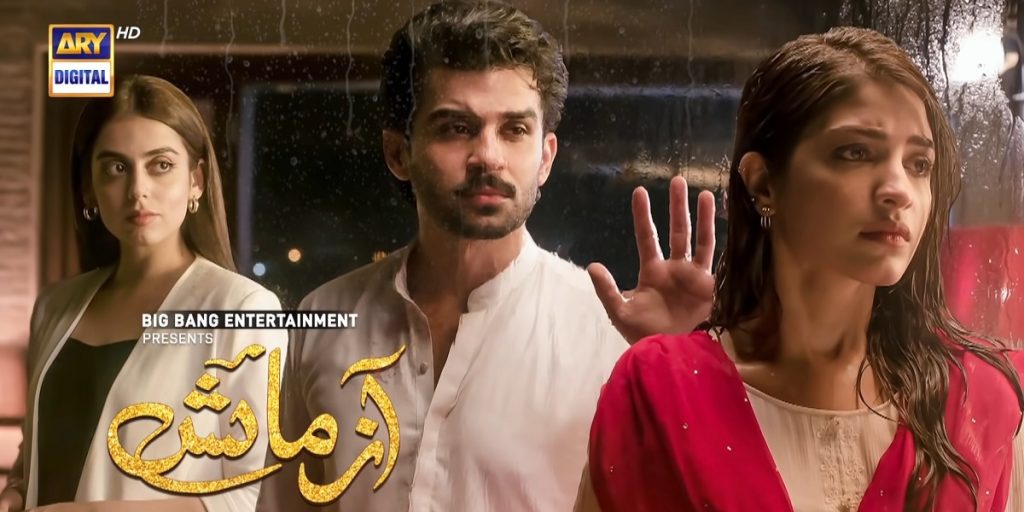 When the drama began, it did seem promising where it showed the story of a girl struggling in such a household where she was unwanted and deprived of her basic rights. The character of Shiza also caught a lot of attention which was played convincingly by Yashma Gill, however, it remained an unfulfilled wish of the audience to see the issues of Shiza being attended to and resolved. It was frustrating to see her loving father being so blind to all the negativity and toxicity that he never really understood how he should treat his daughter and help her find the light that was missing from her life. Shiza continued to bring one misery after another and just when she got exposed, her father conveniently turned a blind eye, instead of helping her come to terms with her problems. Amish definitely got a lot of fame and success but the purpose of the story got lost the moment they decided to stretch it by adding unnecessary scenes of Nimra's biological father played by Rashid Farooqi and Basit's brother and his wife.
Dunk
Writer: Mohsin Ali
Director: Badar Mehmood
Producer: Big Bang Entertainment
Channel: ARY Digital
Cast: Nauman Ejaz, Bilal Abbas Khan, Sana Javed, Azekah Daniel, Fahad Sheikh, Shahood Alvi, Laila Wasti, Saife Hassan, Salma Hassan, Yasra Rizvi, and others.
Drama serial Dunk had everything to become one of the memorable dramas of this year. Even before it began, Dunk got surrounded with a lot of controversies because the audience was not too happy with the fact that the producer of the show Fahad Mustafa wanted to highlight the abuse faced by men in society. He stated that he wanted these stories to be heard too which sparked a lot of debate about it. Nonetheless, it brought a lot of attention to Dunk, and considering the ensemble cast that was a part of this project, viewers actually decided to give this drama a fair chance, only to be disappointed as it progressed.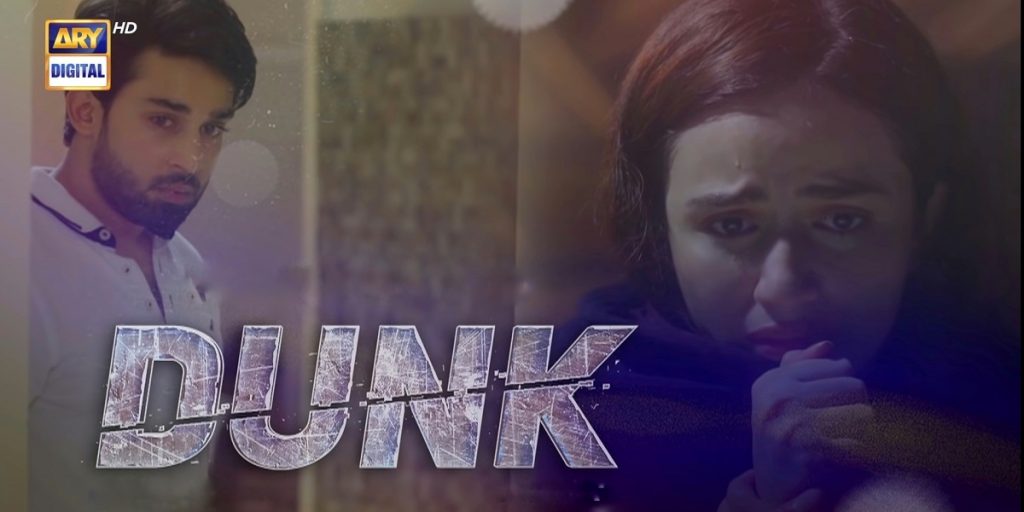 Drama serial Dunk did start on a high note with the story being different and top-notch performances, however, it did not meet the expectations because the story stopped making any progress and was pretty much in the loop the whole time. Dunk was stagnant and right after the death of Professor Humayun, it was just the same pattern that was being followed with Amal torturing Haider and Haider facing the brunt of it silently. The only saving grace of Dunk was Bilal Abbas Khan and Sana Javed's acting. The fact that the audience also got to see a fresh pair of Bilal Abbas Khan and Azekah Daniel was also a plus point. This drama was met with the same treatment as Cheekh, where the story was completely one-sided and suddenly everything wrapped up last minute. The ending where Haider decided to take things in his hand in order to punish Amal was also uncalled for. The makers of the drama serial Dunk did come up with a good storyline but it got lost because of execution. There was a phase in the drama where in every single episode, there used to be just one meaningful dialogue with the rest of it covered with flashbacks, passing shots of the characters as well as over usage of OST. Dunk was a perfect example of good drama tackled poorly and dragged unnecessarily!
Fitoor
Writer: Zanjabeel Asim Shah
Director: Siraj ul Haque
Producer: 7th Sky Entertainment
Channel: Geo Entertainment
Cast: Faysal Qureshi, Hiba Bukhari, Wahaj Ali, Kiran Haq, Ismat Zaidi, Mizna Waqas, Kamran Jeelani and others.
Drama serial Fitoor had all the potential to become one of the best dramas of this year if they had made a few changes. Unfortunately, they went the typical Geo-TV-route therefore they ruined the drama with their own hands. Fitoor promised a memorable fresh on-screen couple but things turned sour amongst them, therefore they ended up being remembered for all the wrong reasons. The first thing that actually ruined the drama-watching experience was the slow pace and slowest storytelling. There were practically so many episodes where apart from a scene or two, they had nothing to show and relied heavily on the flashbacks.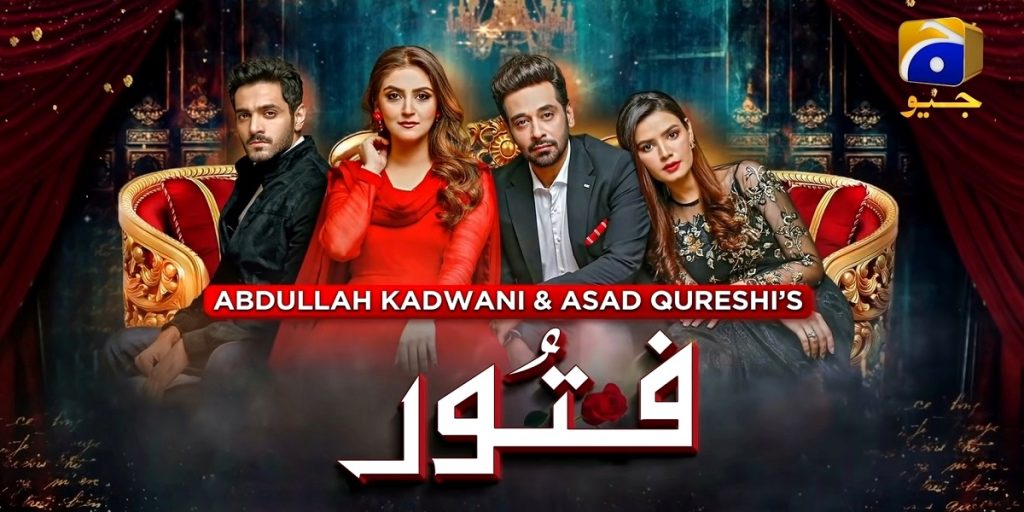 When the drama began, it was definitely interesting to see a girl like Dilnasheen trying her best to make the most of what her life had to offer but it turned out to be a typical 'sazishi' drama with her oh-so-perfect husband ending up buying everything that was sold to him against his wife in the name of 'ghairat' and 'izzat'. As much as the writer tried to show Dilnasheen being wrong, it was hard to see Haider as the victim too. The most unfair part of the story was seeing Dilnasheen literally losing everything whereas Naimal, the one who transpired against her ended up going back to her husband who now had nothing but love to offer to his wife. Haider was presented as a victim who deserved nothing but love and respect from his wife but he came across as a weak man who could not take a stand for his wife and his judgment was still clouded by his past and the feelings he used to have for his cousin. The execution of Fitoor was frustrating to say the least with characters just not saying what they needed to. Another most bizarre aspect of this story was Dilnasheen's family and their blatant hatred towards her as if she was not their own flesh and blood. Hiba Bukhari and Faysal Qureshi played their respective parts well but sadly, the overall product was so messed up that it just ruined what otherwise would've been one of the best projects of their careers!
Mohlat
Writer: Samira Fazal
Director: Saima Waseem
Producer: 7th Sky Entertainment
Channel: Geo
Cast: Bushra Ansari, Asma Abbas, Sami Khan, Kinza Hashmi, Komal Aziz Khan, Tanveer Jamal, Sabeena Farooq, Javeria Abbasi, Aadi, Usama Khan, Daniyal Afzal, Saife Hassan, Nida Mumtaz, Sharif Baloch, Nazia, and others.
Drama serial Mohlat had a typical storyline but it had enough going for it to be watchable. It was fast-paced and even engaging in the beginning. The characterizations were solid enough to keep the viewers engaged despite the typicality that is usually used by writers to entice the viewers. There was a certain element of unpredictability as well which made Mohlat one of the better dramas that aired on Geo this year. The performances and the execution added to the overall entertainment value of the drama as well. Samira Fazal definitely knows the art of enticing the viewers but unfortunately, 7th Sky Entertainment excels at dragging every single drama to a point that there is more of the OST in the drama at a given time than the story itself! Just like most of the other dramas on this list, this one too lost its appeal completely after it crossed the 20 episodes mark because the story got repetitive and the ending was as typical as it could possibly be!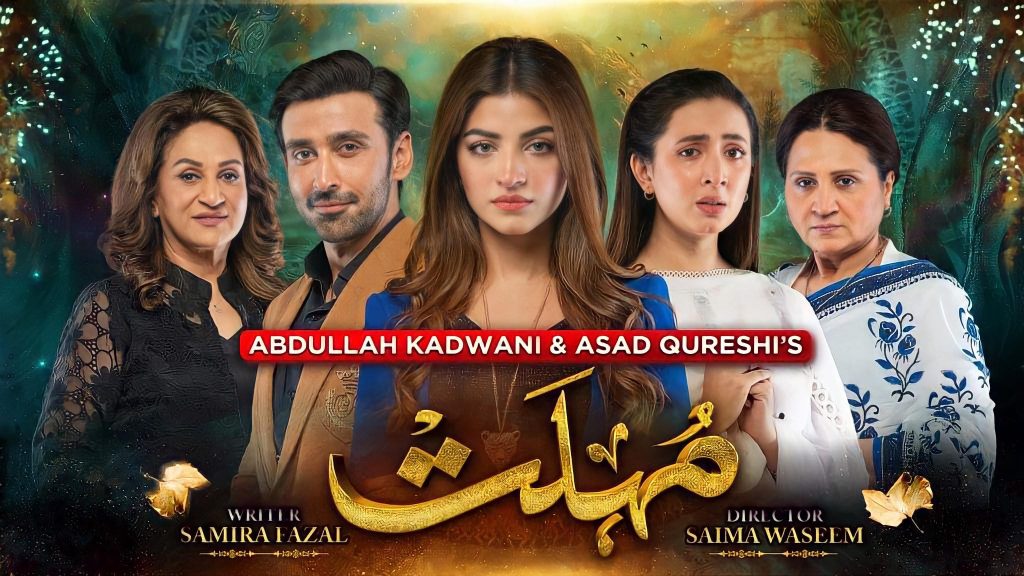 Mohlat is the kind of drama that can easily be enjoyed if the viewers choose to watch it online and are ready for it to be stretched to a point that you won't even find yourself looking forward to the ending!
Pehli Si Mohabbat
Writer: Faiza Iftikhar
Director: Anjum Shehzad
Producer: IDream Entertainment
Channel: ARY Digital
Cast: Sheheryar Munawar, Maya Ali, Uzma Hassan, Hassan Sheheryar Yasin, Rabia Butt, Shabbir Jan, Saba Faisal, Paras Masroor, Nausheen Shah, and others.
Pehli Si Mohabbat was perhaps the only drama this year, produced by IDream Entertainment that provided quality and meaningful entertainment for many weeks. Through this drama, the writer Faiza Iftikhar skillfully added social messages to an entertaining drama. Pehli Si Mohabbat's promos suggested it was going to be an intense love story but it turned out to be much more than just that. This was the first time that Sheheryar Munawar and Maya Ali were going to be seen together in a television drama. Both of them had also taken a long break from television therefore Pehli Si Mohabbat was also their comeback drama serial. The leading actors and the larger-than-life promos played a vital role in enticing the viewers but after a few weeks, it was the well-written and meaningful script that became the main attraction for the viewers. Pehli Si Mohabbat had some of the best-supporting characters we have seen in dramas lately and it was a social drama that highlighted the importance of consent in a manner that was anything but preachy. It questioned the widely accepted concept of arranged marriages. The effective and well-integrated screenplay kept the viewers entertained and looking forward to more. Some of the scenes of this drama were so intense that they truly leave a lasting impression. Even though the supporting characters were most often shown breaking the stereotypes, Aslam and Rakhshi's story remained the center of the story for some reason or the other throughout.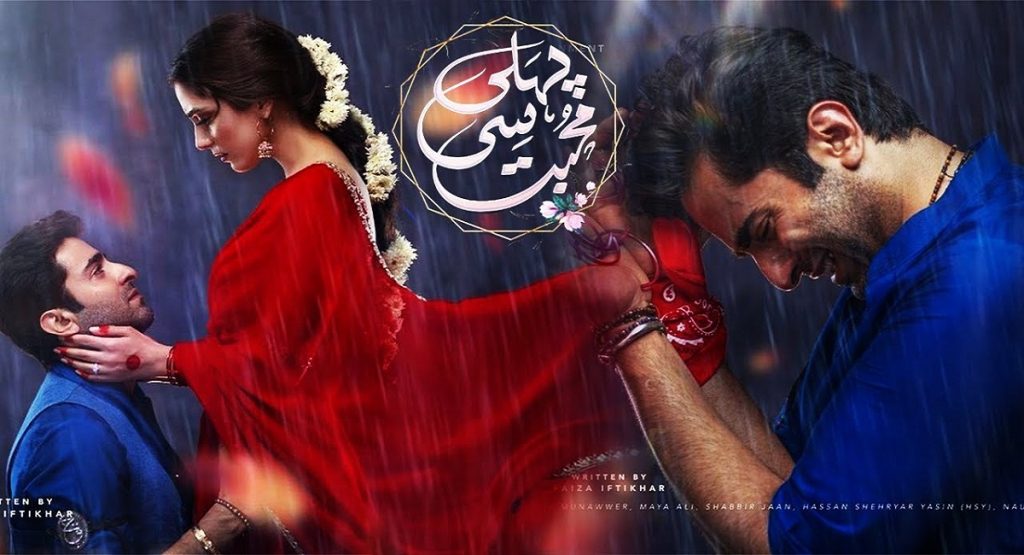 However, even with so much going for it, Pehli Si Mohabbat was one of the most watchable dramas this year that was dragged beyond imagination! Even the most loyal viewers who were invested in the story ended up giving up on the play and were only waiting for the drama to end so that they could binge-watch it online. It was definitely the kind of drama that could have easily been the best drama of 2021 if it was not stretched in the middle and especially towards the ending.
Wafa Be Mol
Writer: Nuzhat Suman
Director: Meer Sikandar
Producer: Momina Duraid Productions
Channel: HUM
Cast: Ali Abbas, Komal Meer, Sukynah Khan, Arez Ahmed, Zain Afzal, Abul Hassan, Hina Javed, Nimra Shahid, Fazila Qazi, Kaiser Khan Nizamani, Behroz Sabzwari, Saife Hassan, Zainab Qayoom (ZQ), Shehzeen Rahat and Others.
Wafa Be Mol is currently on air and this drama can be safely termed as "Nand" of 2021! Although the story is run-of-the-mill, a stellar cast, fast-paced 20 plus episodes, and twists and turns that are perfect for a commercial hit have made the drama popular as well as interesting. The drama kept the viewers involved for many weeks. Also, the fact that this drama aired 5 days a week definitely made a huge difference. Behroze Sabzwari's character and performance have been the center of attention and appreciation for playing a character unlike any other so far. Shaheer's character in the drama is a nice break and offers variety. He is the perfect personification of a good male lead and makes up for the toxicity of the other male lead Azar. This character is definitely one of the best ones played by Arez Ahmed. Even Zainab Qayoom is amusing in a negative role. Hina Javed's character is another refreshing addition to the drama.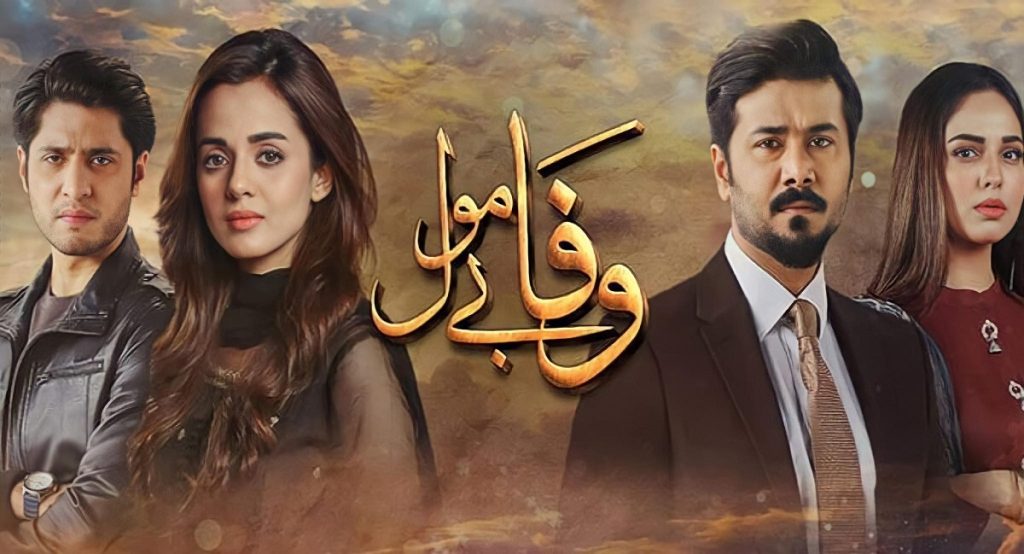 Even though Wafa Be Mol still continues to be somewhat engaging, it is being stretched so much that if it does not end any time soon, it will be another case of a watchable drama going completely off track. Also, Hania's undying love for her good-for-nothing husband is annoying, to say the least! The way Komal Meer has translated this character on screen makes it bearable but it is definitely not the most impressive character in the drama. We really hope that Wafa Be Mol is wrapped up in a few episodes.
Do you have any other names to add to this list? Share your views.