Script writing is not an easy task; a good script requires tons of creativity, a great deal of time, command on the language, intelligence and most of all a good understanding of what the writer wants to show to his/her audience. No matter how star-studded a drama's cast is and how skillful the director may be, without a quality script which is well-thought-out and put together intelligently, a drama can never make a lasting impact on the viewers.
Nowadays when viewers are spoiled for choice it is especially difficult to keep their interest alive and to ensure that they stick to a certain drama therefore the writer's job today is more difficult than ever. Also, nowadays when production houses focus on content which will give them the ratings they desire instead of a script which will give those few viewers who tune into television to watch something which isn't only entertaining but also meaningful, something worthwhile to watch, the writer's job becomes even more complicated. Even with all these challenges there are still some writers who keep on giving their viewers dramas which leave a lasting impression on their minds. We are not saying that these writers always deliver, sometimes they disappoint the viewers as well but if we look at their career as a whole then it is quite apparent that they are talented and creative people whose writings come straight from the heart.
It takes a lot of hard work to have the kind of reputation that makes people tune into your dramas therefore we truly appreciate the effort all these wonderful writers put into their scripts. Here is a list of those renowned writers who continue to enthrall the viewers with their amazing stories year after year.
Noor-ul-Huda Shah
Noor-ul-Huda Shah is known for highlighting those issues in an impeccable manner which are usually not given the kind of treatment they deserve in Pakistani dramas. She is one of those very few writers in the drama industry who write with a specific purpose in mind and someone who has always succeeded in getting the right kind of response from her viewers. Her first drama Jungle aired in 1983, it questioned those traditional values in remote rural areas which were meant to subjugate human beings. The drama was a massive hit which was a huge success because it isn't an easy feat to write dramas which have so much educational value yet they prove to be entertaining. This drama won Noor-ul-Huda Shah recognition and practically helped people who were in similar situations by changing mindsets. She wrote Marvi in 1993 and once again proved that dramas could serve a much bigger purpose than entertainment alone. Presently, drama serial Sammi also highlights different problems within the rural set up in Punjab and does so very intelligently.
Scripts which are deep, meaningful and impactful are the trademark of Noor-ul-Huda Shah, a writer who believes in quality and not quantity. Her scripts have always made a tangible difference and have enabled viewers who are not even acquainted with these practices to learn so much about the system. This is important because that is the only way educated people start talking about these issues and can some day make a difference if they choose to do so. Noor-ul-Huda Shah isn't just any other writer but she is a woman of substance with a mission.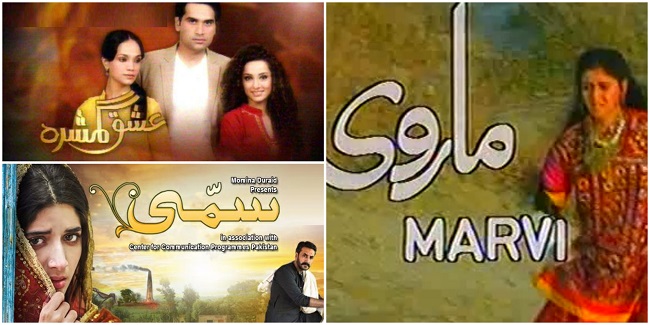 Umera Ahmed
It won't be an overstatement that Umera Ahmed is the most followed and widely read novelist in the country, that is the reason why her dramas always bring joy to her huge number of fans all around the globe because they know they will be in for a ride because when it comes to Umera Ahmed, the quality of the story and drama is guaranteed. The way Umera Ahmed narrates a story, it shows that she is not only gifted, but she has utilized her gift of words in a positive way where she has inspired and influenced everyone who has ever read or seen her work. Umera Ahmed adds the flavor of spirituality in her work like no other and makes sure to stay true to her approach in every single project. Umera Ahmed's dramas are always embedded with a lot of messages but she makes sure tackle that aspect in such a way that it actually sits well with the viewers and they actually understand what she is trying to convey without making it too preachy. Umera Ahmed has dealt with all sorts of issues in her dramas and every single time she has hit the mark. Meaningful dialogues, simple situations, to-the-point approach make her dramas work wonders. Umera Ahmed has recently started exploring new dimensions where she takes care of screenplays of those dramas which are penned down by other writers and even those dramas get a lot of recognition and viewership because Umera Ahmed's name is associated with them, recent examples include Digest Writer and Aabro.
HUM Tv definitely takes the crown for introducing the Pakistani drama buffs to the world of Umera Ahmed's beautiful publications because they used her novels and turned them into dramas and after that every other channel followed. Some of her famous dramas are Wujood e Laraib, Lahasil, Daam, Meri Zaat Zarra e Benishaan, Shehr-e-Zaat, Durr-e-Shahwar, Kankar, Zindagi Gulzar Hai and Mohabbat Subha Ka Sitara Hai.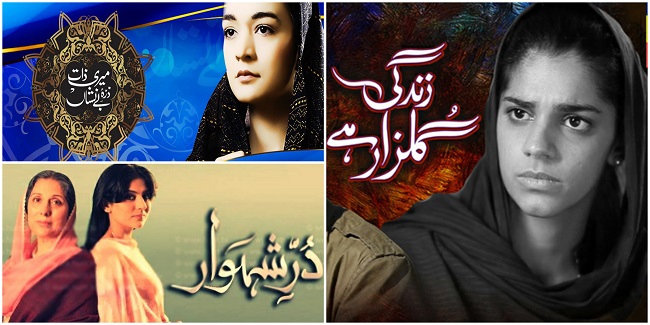 Mustafa Afridi
Even though Mustafa Afridi has a few dramas to his credit, he has recently blown all the Pakistani drama buffs away with the perfection of Sang e Marmar. Mustafa Afridi is one of those writers who challenge the trends that are prevalent in the drama industry and always tries to bring something different, unique and new to the table. Aseerzadi and Firaaq were very different projects that had so much going on for the characters. Sang e Marmar actually hit the mark in such a way for Mustafa Afridi that all the viewers definitely got a taste of what he is capable of when it comes to script writing and most certainly made him a writer to watch out for. Strong and unique characters have always been a part of Mustafa Afridi's projects and he is one of those few male writers that do not believe in making the heroines cry. Though-provoking and meaningful dialogues add another dimension to his dramas because he has such a way with words through which he effortlessly conveys the crux of the situation.
Just when the viewers thought Mustafa Afridi will only bring intense and heavy dramas for them, he surprised everyone with a light-hearted romantic comedy Yeh Raha Dil. The best part about Mustafa Afridi's dramas is that he doesn't believe in making his characters completely black and white and adds so much of personality to them that you actually get to understand their thought process.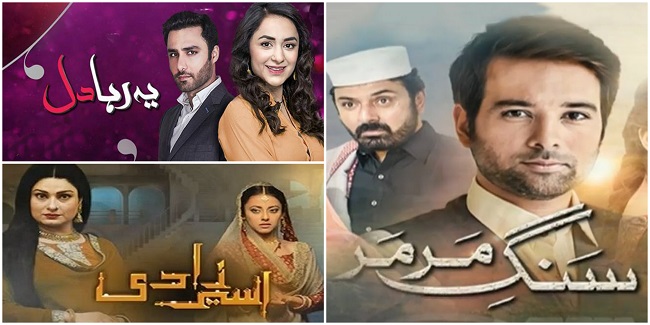 Khalil-ur-Rehman Qamar
Khalil-ur-Rehman Qamar is known for his powerful and soul-stirring dialogues and for characters which are unlike any other. Very few people know that Khalil-ur-Rehman Qamar left his job as a banker so that he could pursue his passion for writing. Although his family never supported him but he knew he had what it took to be a successful writer and gave his family a reason to be proud of him not once but number of times.
His writings are honest which clearly show that he does not write to impress anyone but he writes because he has something meaningful to say. This is the reason why right from the Boota From Tooba Tek Singh and Landa Bazar days his dramas have not only mesmerized the viewers because of their uniqueness but also because they gave many actors new identities. A recent example of this was Afzal from Pyare Afzal, Hamza Ali Abbasi was known as Afzal for the longest time and the role he played won him recognition like never before. Pyare Afzal was one of the biggest hits of this decade because of the powerful script and characters which won the viewers over completely. Bunty I love You, Sadqay Tumhare and Mera Naam Yousuf Hai are some of Khalil-ur-Rehman Qamar's recent dramas which showed that even a love story can be translated on screen in many different ways.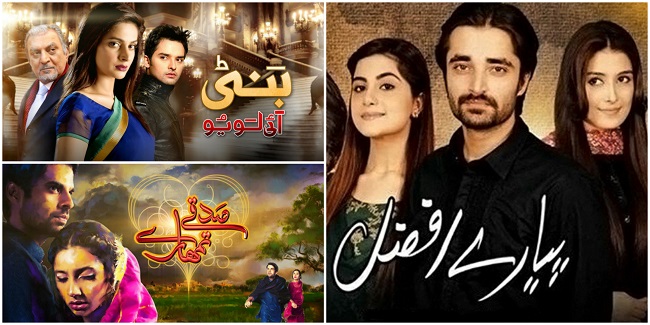 Farhat Ishtiaq
Farhat Ishtiaq is known for giving the Pakistani viewers some of the most liked and talked about dramas of recent times. She has done well and excelled at it all, from classic love stories involving pain, misunderstandings and then a happy ending to complex family ties and last but not the least talking about problems faced by women in a male dominated society. Hamsafar was the prime example of a family drama which hooked the viewers with a simple yet engaging storyline, Diyar-e-Dil was a breath of fresh air because of the way it translated intricate family ties on screen, Rehaii showed how powerful women really are and how they change their lives if they believe in themselves and Udaari was another feather in the cap of this talented writer.
For the first time Udaari took a different and positive approach and realistically showed how a rape victim turned into a survivor and brought her rapist to justice. Udaari set an extraordinary example for all those writers who were continuously showing women in a very different light. It had so many positive women role models and for the first time a writer showed how a rapist could be brought to justice. Udaari was applauded because of its mature approach towards the issue of rape and set a good example. Farhat Ishtiyaq's recent project Yakeen Ka Safar is being well-received by the viewers as well, because it is another social based drama by her which highlights different issues faced by women. The variety that Farhat Ishtiyaq has showed so far is enough to understand that she has a grip on all sorts of subjects.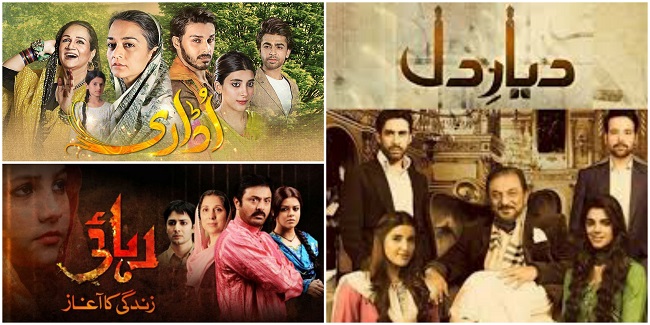 Faiza Iftikhar
Faiza Iftikhar is one of those writers in our industry who has given a variety of dramas to her viewers and every other play guarantees a quality family entertainment because this is what she strives for, be it humor filled dramas or issue based stories, she makes them all thought-provoking and embeds a message within. The comedy factor surely sets her dramas apart from the rest as it is always added tastefully and never seems forced. Even though it is evident that Faiza enjoys writing comedy, this thing still doesn't undermine the fact that she adds a lot of other flavors to her scripts just as skillfully which sheds a light on her understanding and knowledge of emotions and also her expertise in elaborating them on-screen.
Where Faiza gave the viewers fun dramas like Mannchalay, Aunn Zara, Akbari Asghari, Ek Nayi Cinderella, she has also given us intense dramas like Bilqees Kaur, Dil Lagi, Yahan Pyaar Nahi Hai, Kuch Ankahi Si Batain and Mein Stara. Another thing highly appreciable about Faiza Iftikhar is that she is one of those writers who doesn't believe in 'damsels in distress', therefore, the viewers never ever get to see helpless, hopeless, weak female characters in her dramas, recent examples were Anmol of Dil Lagi and Washma of Aap Kay Liye.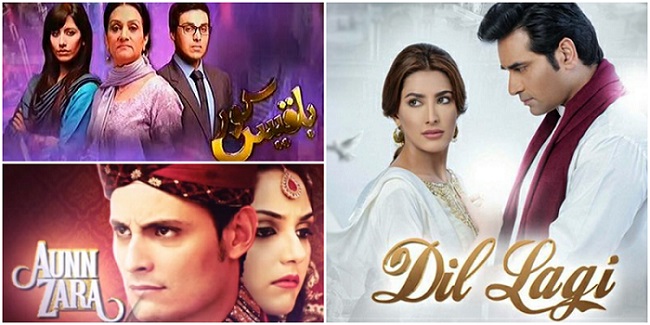 Sarwat Nazir
A novelist turned drama writer who has a knack for depicting religious characters in her dramas in a very positive light. Sarwat Nazir's best drama so far would be Main Abdul Qadir Hoon, which showed a transition of a young guy from the life of ignorance to the life of light and truth, which actually shed a light on Sarwat Nazir's perspective and insight as a writer. Sarwat Nazir always makes sure to add such little details in her dramas that on the whole serve as meaningful messages by the end of the series. The way Sarwat Nazir adds situations which are closer to real life definitely make her dramas worth a watch as people find it easy to relate to everything because everything is elaborated in such a raw manner on-screen.
Recently, Sarwat Nazir gave another hit in the form of Besharam which was free from all the clichés that the viewers usually get to see in the dramas. Through Besharam, Sarwat Nazir not only showed how two headstrong people can make their marriage work but also how everything can be taken forward in a right manner. Roshan Sitara, Sirat-e-Mustaqeem, Aik Pal and Choti Si Zindagi are some of her well-received dramas.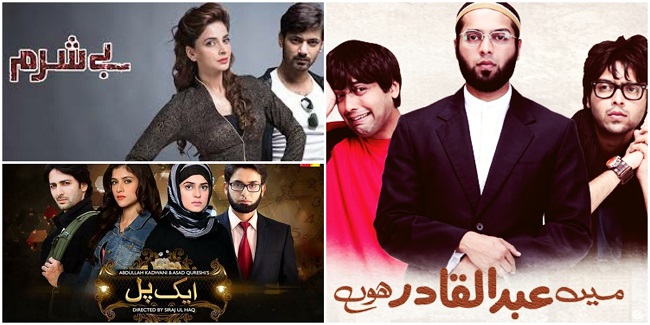 Imran Nazir
Imran Nazir is known for writing stories which are entertaining and completely different from each other. He has a creative mind and knows how to pen his ideas down. In a few years only he has given the viewers some memorable dramas with some of the most intricate yet interesting plots. The screenplays of his dramas always stand out and have a different feel to them. Mohabbat Aag Si, Nazr-e-Bad, Pinjra and Rasm-e-Duniya are few of his recent dramas. Imran Nazir always explores human relationships from various perspectives; Jealousy, insecurity and vengeance have been the primary themes of all his plays. The steady pace of his dramas, characters which are well-etched-out and stories which appeal to the viewers have made Imran Nazir one of those writers whose dramas viewers look forward to and enjoy watching.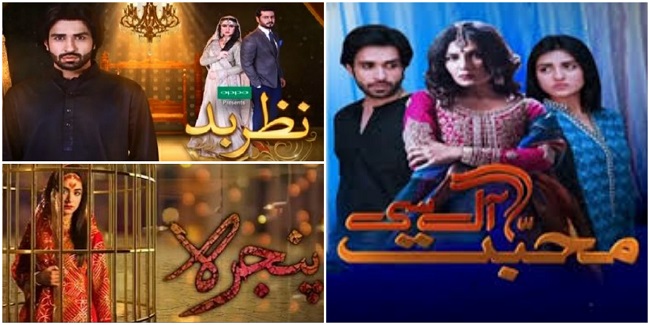 So, with this we conclude the list of well-reputed writers of our Pakistani drama industry which we compiled to pay tribute to these amazing and creative writers who have given us so many beautiful and unforgettable dramas. Please feel free to share your thoughts about all of them and add more names to the list too.
Fatima Awan & Zahra Mirza.