'What's in my bag' is a new trend on social media. Everyone is showing what they carry with themselves in the bag packs. Celebrities have been a part of this trend too. They are invited on different channels to reveal their bags. 
Like other celebrities, Ayeza Khan shared the products she carries in her bag around the town.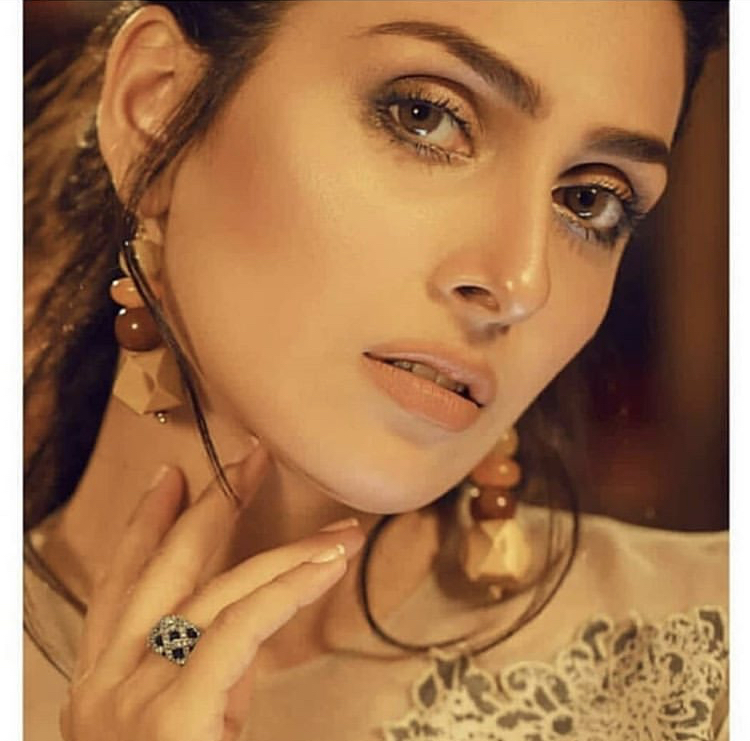 The first thing she keeps in her bag is her hairbrush. Then come a natural lip color lipstick and her favorite moisturizer. For music and long call conversations, she always carries her headphones. Her a star, it's really important to keep her phone charged and for that, she keeps her charger in her bag. You can't get anything without money, therefore, a wallet is a compulsory thing. Mint and Internet device is always there in Ayeza Khan's handbag.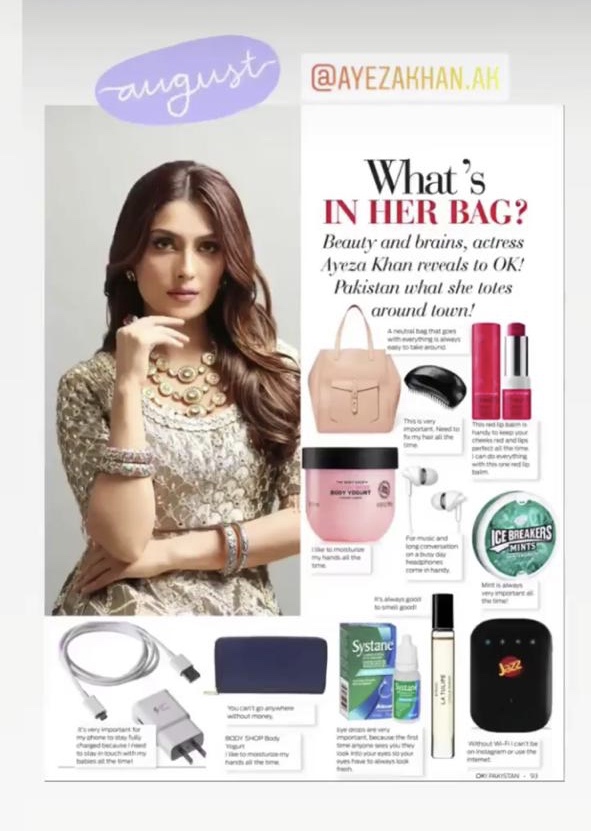 Tell us what do you guys carry with yourself when you go out in the comments section below.