Just when you think you've seen everything, our uber talented drama writers come up with something that completely blows your mind. My curiosity tends to get the better of me and even though I twitch so frequently my facial nerves get tense, I try and see just how ridiculous the story can get. And believe me; I've sat through some very unique stories!
Here's a run-down of some of the most far-fetched stories this season that will make your head spin. WARNING: You may experience feelings of extreme dizziness and occasional bouts of nausea.
Story 1- Baby Swap
Zyan and Zara are classmates in medical college. They love each other and decide to get married in secrecy due to family pressures. On the day of their nikah, Zyan's mother suffers a heart attack and he leaves his future bride without a single word. At the hospital, his mother manipulates him into marrying his cousin Mehrunnisa. Zyan signs the nikah papers on the spot, Zara is left heart-broken and decides she will now torture herself for having loved Zyan by marrying a man much older than her who she's always hated. Zara and Mehrunnisa conceive at the same time but Mehrunnisa miscarries and Zara has a girl. Her in-laws are disappointed as they expected a boy and years pass and Zara gives birth to another daughter much to the dismay of her in-laws. She miscarries once and then just when her husband is on the verge of getting married again, she finds out she's pregnant. Her husband warns her that if she doesn't bear a son this time around, he will divorce her. After 8 years, Zara too gets pregnant and both these ladies go into labour at the same time! Mehrunnisa gives birth to a baby boy and Zara has a baby girl again! Zyan overhears Zara telling her mom how her life is over and her husband will divorce her leaving her to care for three daughters in this big bad world all by herself! So Zyan, goes over to Mehrunnisa and asks her to give up her son to save Zara's marriage and Mehrunnisa who's already so overwhelmed by Zyan's loyalty agrees!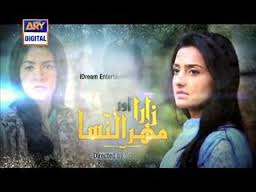 Story 2- The Runaway Groom
Nayyab is an orphan raised by some greedy relatives who are selling her off to a pimp. Her cousin Raza convinces her to come with him and she does! Raza arranges to kidnap a well-to-do man, Zohaib and forces him to consent to a Nikah at gun-point. After that, Raza goes away to Dubai and without seeing his bride, Zohaib runs away. Since Nayyab was wearing her ghoongat so low, she never got a chance to see her groom! As luck would have it, some thugs steal her Nikah papers and now she has no idea who her husband is, where he resides, etc.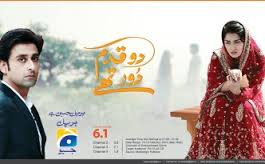 Story 3- Crazy, Stupid Love
Hadiya, a rebel without a cause, goes to visit her mother's aunt in Multan. On the first day, she notices a middle-aged man riding past the house on a motorbike. She develops feeling of unexplainable love for him. She convinces her parents that she wants to seek further education in Multan and stay with her Naani. Her parents, who have no control over her, whatsoever, agree to her demands. She hires the school-teacher (the same middle-aged man she fell in love with) and starts showering him with gifts. She keeps asking her parents for money and being the generous parents they are, they keep sending her bags of money. She sends cheesy messages to the middle- aged man expressing love. After a few months, he finds out that Hadiya is the one sending him those messages. He confronts her and tells her off. But, her craziness knows no bounds and she keeps pursuing him. The previews seem to hint that his wife, who is inspired by the story of the Indian movie Judaii where a lady sells off her husband to another woman…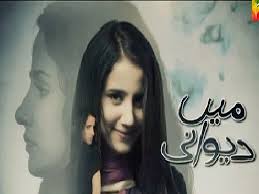 Have you had the pleasure of watching any of these dramas? What have you been watching? Have the stories managed to completely mystify you? Let me know!
Yours in watching,
Kanwal Murtaza