My topic here is to explain some real mind wobbling twists that will be going to happen in near future in most of the dramas thereby creating high fever and impatience as audience wants to know what will happen. Therefore I want to write here the twists that are happening and will be going to happen in current dramas.
Pyaray Afzal: My drama week begins from this drama, the most popular drama and its fever is getting higher and higher as it takes over every one by storm. For sure this drama is creating curiosity every week as it is unknown what will happen next. So the recent twist in this drama was that Farah had told the truth finally as she got badly stuck in her own plan, surely no one is expecting that Farah will tell about the plan to everyone so early so another twist in this drama was that what will Afzal do now? What will be Farah's parent's next step?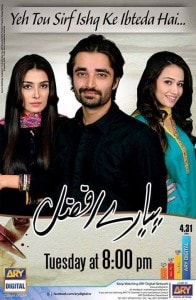 Ranjish Hi Sahi: Can't describe my feelings about this drama, beautifully written story and magnificently directed. The only drama where people are making predictions and each time predictions fails, the most unpredictable drama and in my opinion second best drama by GEO after MZZBN so for those who are not watching my recommendation is to watch this drama. Well this drama contains twists in each episode so the recent twist is that Yumna's story is being repeated on tooba now she is finding hard to tackle the stubbornness of Hiba. Upcoming twist is that Hiba got trapped in Mehwish Plan but Rohail will save her and at the start people were predicting that Hiba and Rohail will end up together I think now this time their prediction will be right writer is just checking our patience including mine as well I have said that "how nice it would be if rohail should have come in hiba's life but don't what kind of story writer had written". I am really looking forward for the next episode.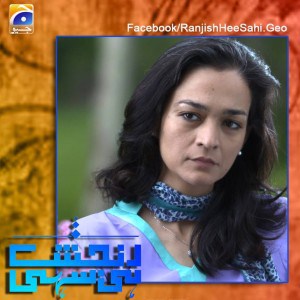 Aasmano Pe Likha: Well this drama will be finishing next week and we have tackled with all the twists in the drama no doubt this drama was unnecessarily dragged in the middle, a nice strategy if any drama giving a high TRP. One final Twist remain for the last episode that whether Qudsia will be in Mustafa House as Aaliyan's wife or she will go away from Aaliyan's life, secondly what will be natasha's decision from the promos it seems that Natasha will go to America alone. The only regret in this drama is that we haven't seen Qudsia's and Aaliyan's love story which was expected but any ways waiting for the last episode.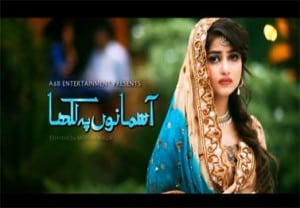 Meri Beti: Ahh! sadly despite a good story this drama fails in direction a lot, don't know why the hell director has shot unnecessary scenes which were not meant to be shot. According to the story this drama should be finished in no more than 20 or 21 episodes. A good story spoilt with a weak direction anyways the recent twist which is being dragged since last 4 episode is that Iraj came to know that her mother was not her actual mother but her grandmother and because of this she is now behaving rudely with her mother and grandmother. There are many upcoming twists, how will faisal react when he will come to know about the truth? Will Iraj forgive her mother and grandmother? Will iraj forgive asad as well and get back in to his life or she will refuse to come?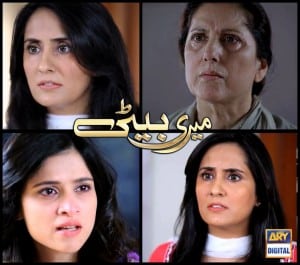 Rubaru: Recently started drama giving lots of twists in each episode, it seems like this drama is running on a very fast pace. Recent twist is that Shabheeh finally came to know the reason behind sarmad's psychotic behaviour and she is discovering more about her parents from sarmad's khaalu. So next episode promo shows that neelum (Shabheeh's mother) deceives his husband and get married to taimur and neelum's husband will shoot himself. More twists that will come up how neelum's brother will react predictably they will throw her out of the house and from the family? How will neelum die? How will taimur die? Then in the end how sarmad and shabheeh live together and will Kiran and Tipu's marriage continue as Kiran always investigate Tipu on suspicion of Tipu's relation with other girl? And so many mind wobbling twists will come in the future. Indeed an interesting drama as so many things will be untangled.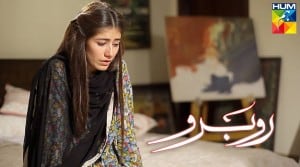 Muhabbat Subah Ka sitara hai: Again a very nice story with failed supporting cast, direction and editing. I think I don't need to explain this drama more as most of us is watching this drama. The story was absolutely flat up till now but now a mind wobbling twist is coming up where Nabeel will die probably in a plane crash. The story was predictable ahead as well, people already knew that Zeeshan nabeel's younger brother will marry Romaissa on the request of his father to save her from mistreatment of family.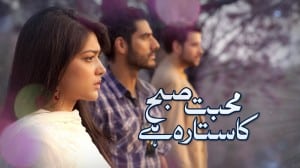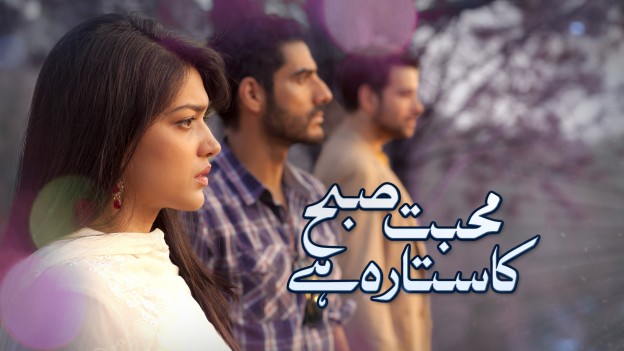 Meri Zindagi Hai Tu: I know many people are not watching this drama but story of this drama was very interesting until 13 episodes but after that honestly it becomes lame as hell until recent twist when Meenu dies. This is the most interesting twist of this drama where Nazo and Aman on their wedding day quarrelled with each other and meenu feeling the guilt kills herself because she was the one who created the misunderstandings between Aman and Nazu. Maya's performance was indeed appreciable one I have never seen such a painful death scene. So this Friday will be the last episode I guess with a twist that Aman will refuse to marry nazo. So what will be the end?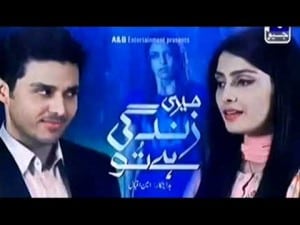 Shukk: No introduction or explanation needed for this brilliant drama and Sameera Fazal has written this flat story with so much twists and turns. Recent twist is that Ehtesham got married with Sania and Sehrish is also back. Upcoming twist is that sehrish will leave Ehtesham when she will come to know about their marriage. So will Sania leave as well or will remain with Ehtesham? Where is Maham and Atif the ones who had made this plan to create shukk between Ehtesham and Sehrish because of professional Jealousy? This drama is also coming to an end and all these twists will be unfold in near future.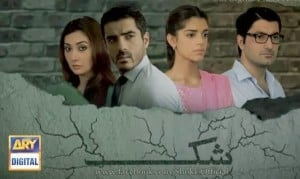 Bunty I love you: A different and unique story. So Daania had bought Bunty not only from his father but in a recent twist from his girlfriend as well. The story repeats itself as her husband bought her from her Fiancé. In upcoming twist Daania will hire same spy for Bunty as her husband hired for her to keep vigilance on Bunty's activities.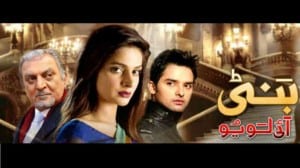 This the list of all dramas that I am watching and in my life I have never watched so many dramas in a week but since there are so many interesting dramas I cannot stop myself from all of these and I know that there are many more interesting dramas beside these ones but seriously this is my overdose. So tell me the mind wobbling twists that are going to happen in dramas that you are watching.