Nausheen Shah is a phenomenal Pakistani actress. She is known for her extraordinary performances in Pani Jaisa Piyar, Noor Jehan, and Rehaai. Her other notable appearances include Mera Pehla Pyar, Sartaj Mera Tu Mera, Mann Chalay, Khud Parast, Deewar-e-Shab, Tarap, and on-air drama pehli si Mohabbat. She will also be seen in an upcoming telefilm Bus Corona alongside Dr. Aamir Liaquat Hussain.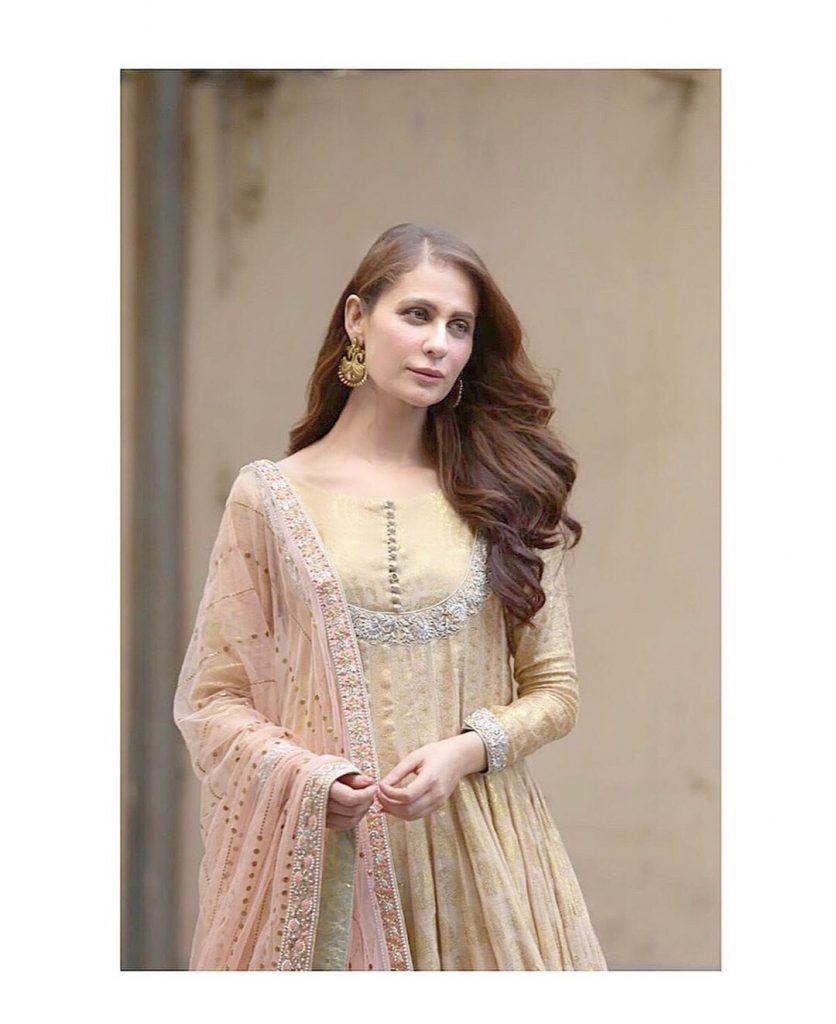 Nausheen Shah has recently appeared in Jeeway Pakistan which is a Ramadan Special game Show hosted by Dr. Aamir Liaquat Hussain and aired on Express Entertainment TV.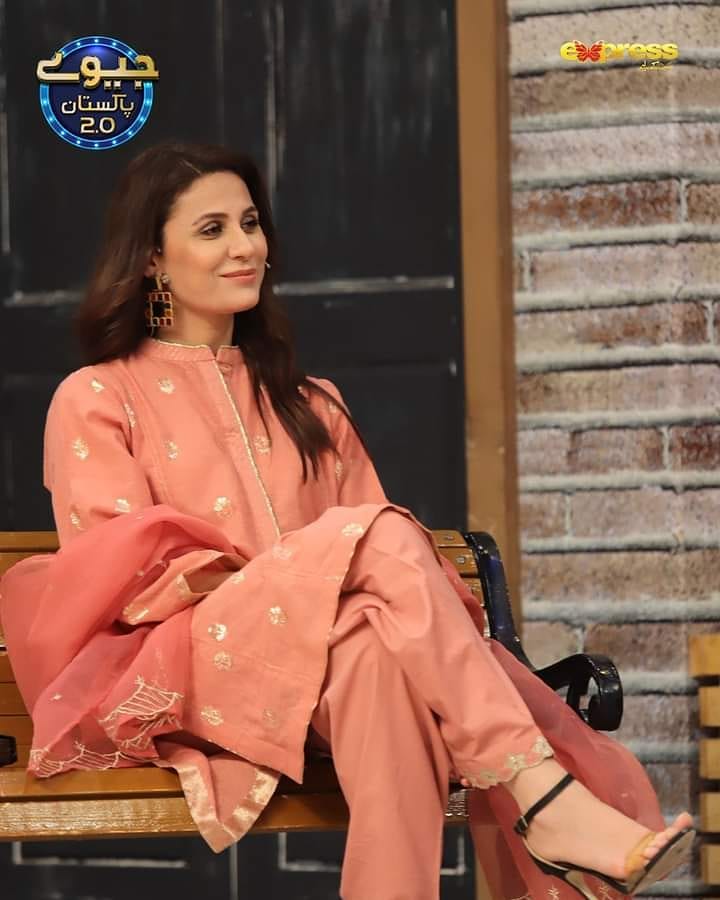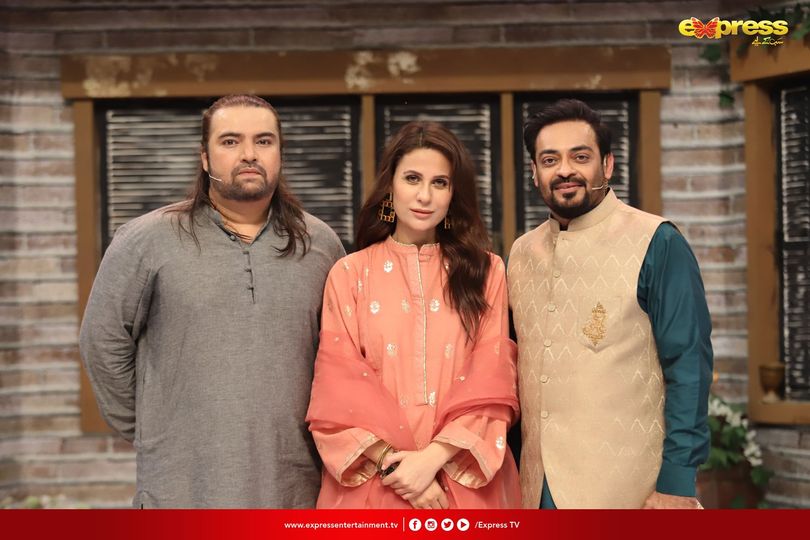 Nausheen Shah enjoyed being on the show and participated in the games in an extremely joyful mood but in the end, The actress lost her patience and got angry with Dr. Aamir Liaquat Hussain. At the end of the show, Nausheen Shah was trying to give her statement on something when Dr. Aamir Liaquat interrupted her many times. Nausheen Shah got annoyed and scolded Dr. Aamir Liaquat Hussain saying, "Listen, Dr. Sahab, O My God you talk nonstop and don't listen to the other person at all and that's what I am fed up with".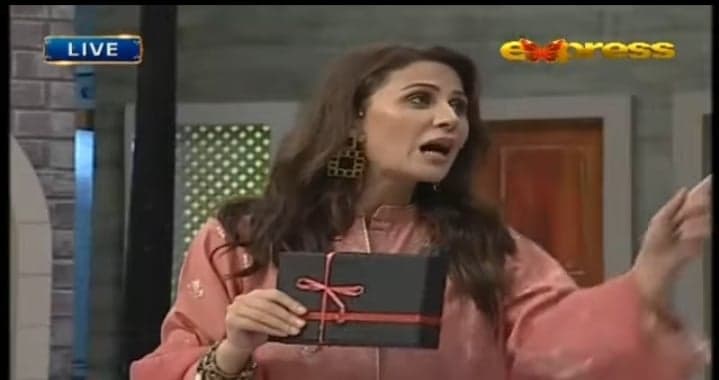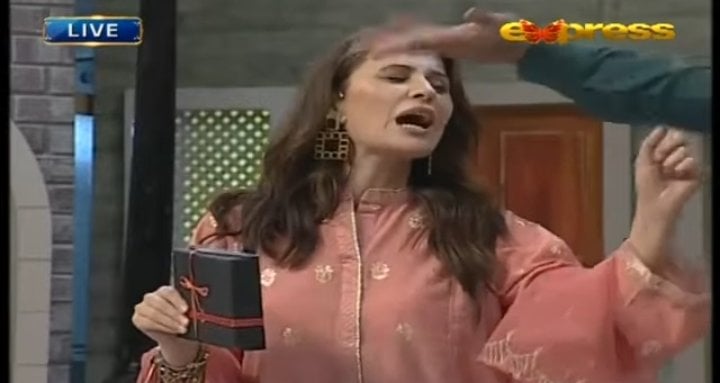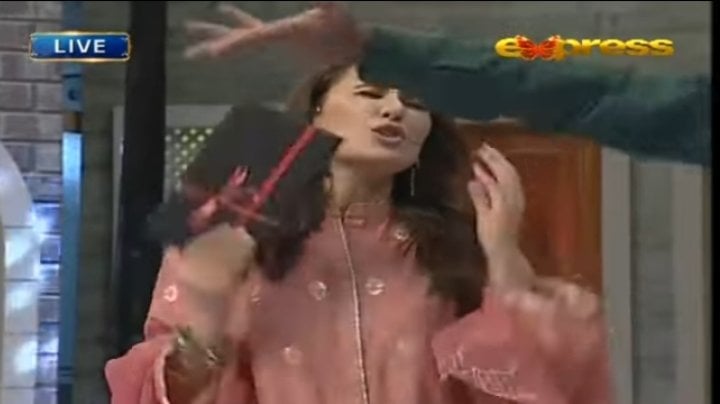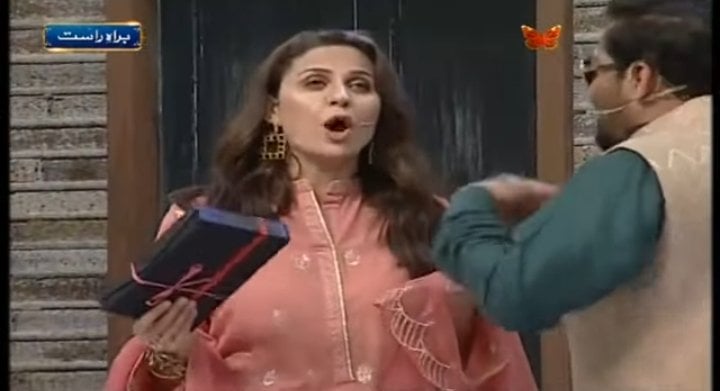 Let's check out the video in the link below.