Parizaad is a once in a lifetime drama. With perfect script, perfect direction and perfect performances, Parizaad climbed the stairs of popularity steadily. The last episode of the drama was much awaited and is screened in cinemas. The premier was star-studded with main cast members Ahmed Ali Akbar, Noman Ijaz, Ushna Shah and Saboor Aly in attendance.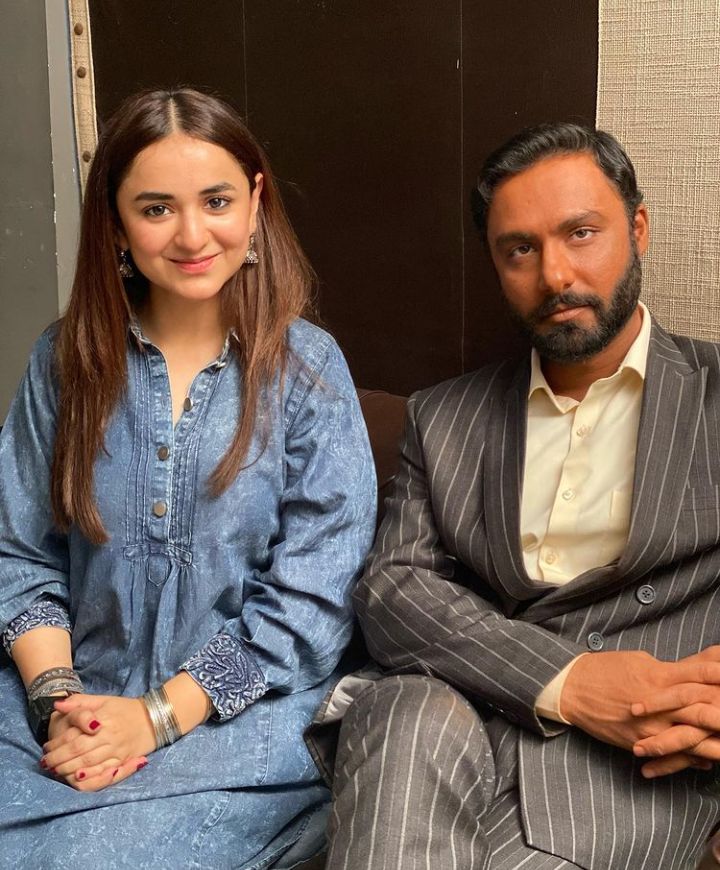 However, who people missed was Parizaad's Annie aka Yumna Zaidi who did not attend the premier. Yumna Zaidi was handling a situation in her personal life as her mother was not feeling well and she has to fly back to take care of her.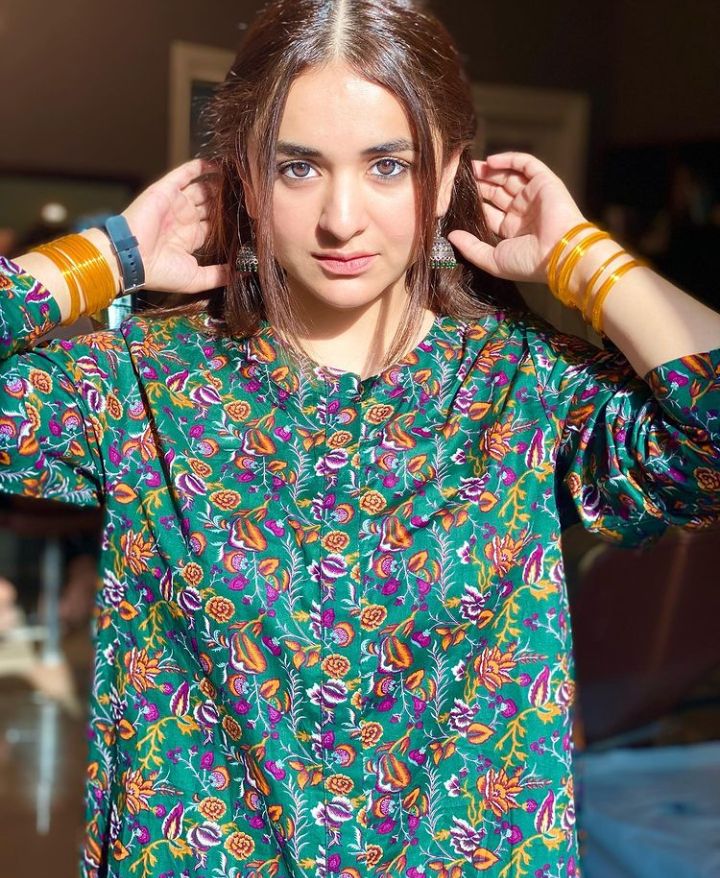 Here is Yumna's message on not attending the premier. She appealed to her fans to pray for her mother's speedy recovery: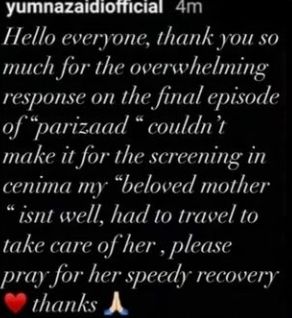 We wish Yumna's mother a speedy recovery and best wishes to Yumna!