Kubra Khan is a brilliant actress who got fame through her debut drama Sang E Mar Mar. Her back to back hit dramas made her a considerable name for the drama and film industry. Her recent appearances like Hum Kahan Kay Sachay Thay & Sinf E Aahan made her even more popular among fans.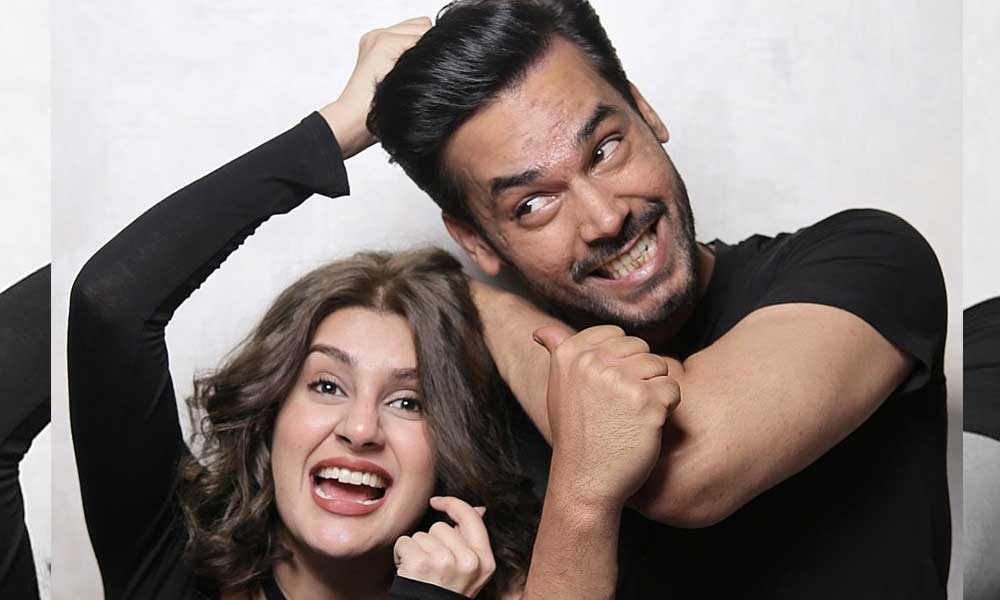 The actress is adored by her fans, her bonding with actor Gohar Rasheed is loved by her fans, she shares an amazing camaraderie with actor Gohar Rasheed. People often talk about them as a "Rumored couple" of the industry. Recently, one of Kubra's fan Hasnain raised his concerns to the actress and forbade her to marry Gohar, he said, "Please Don't marry Gogar Rasheed Please I request you, don't"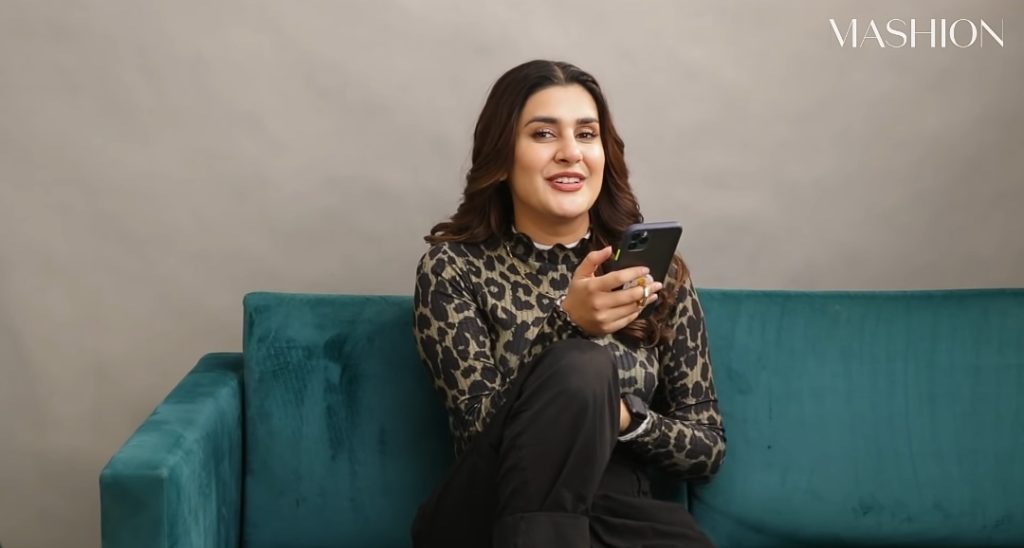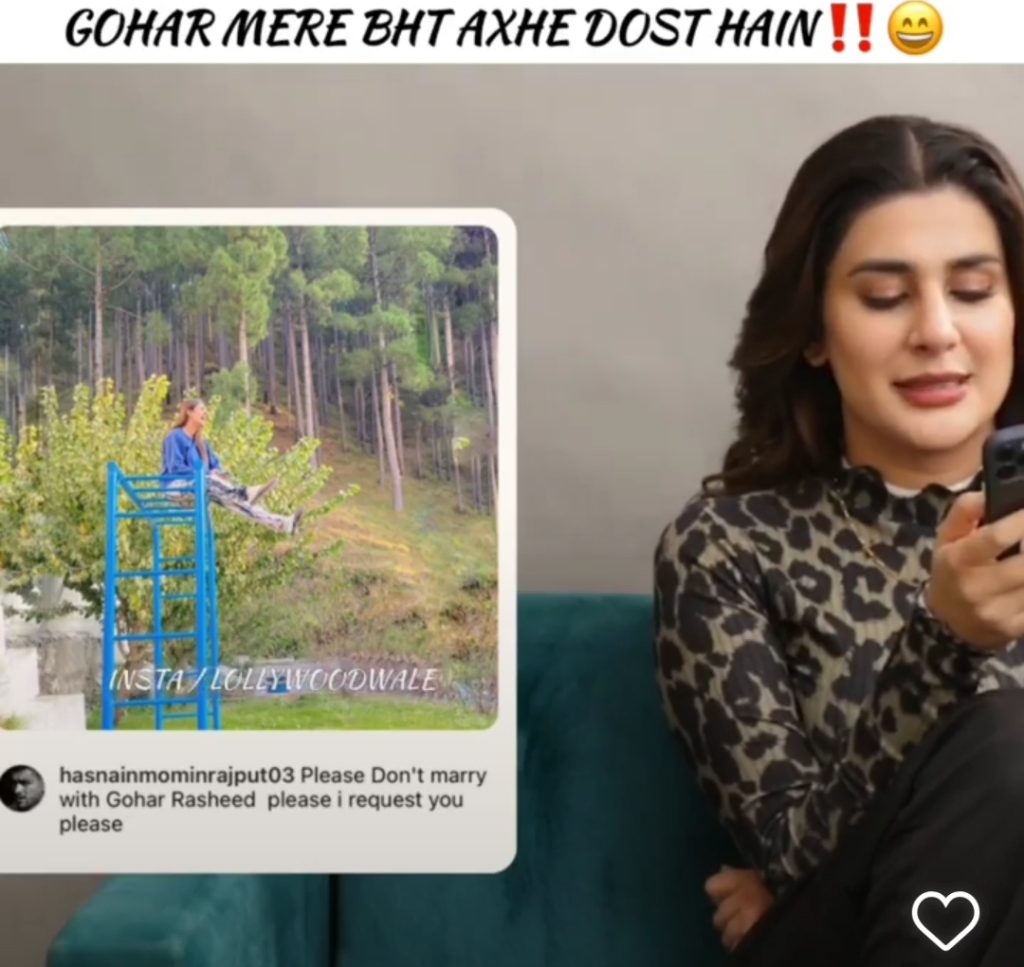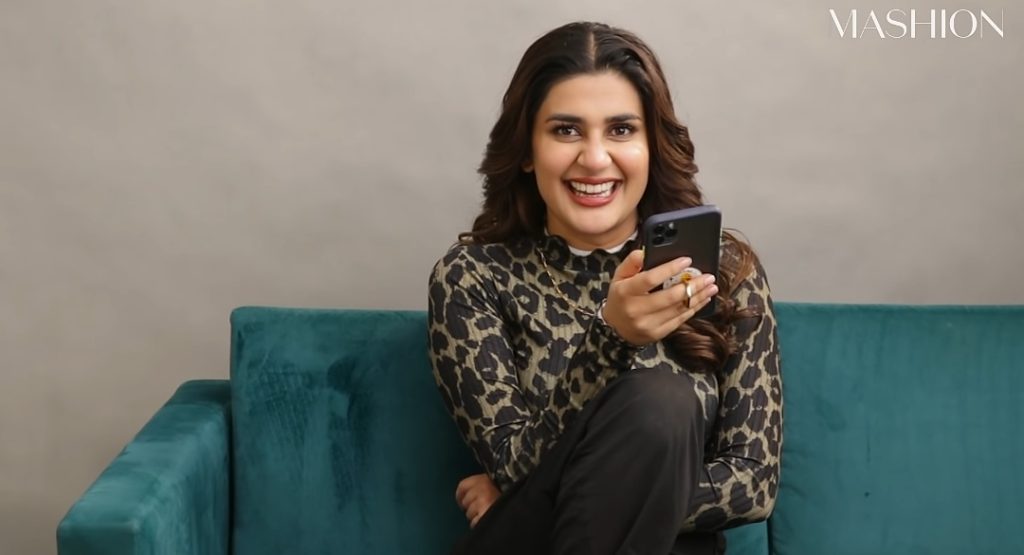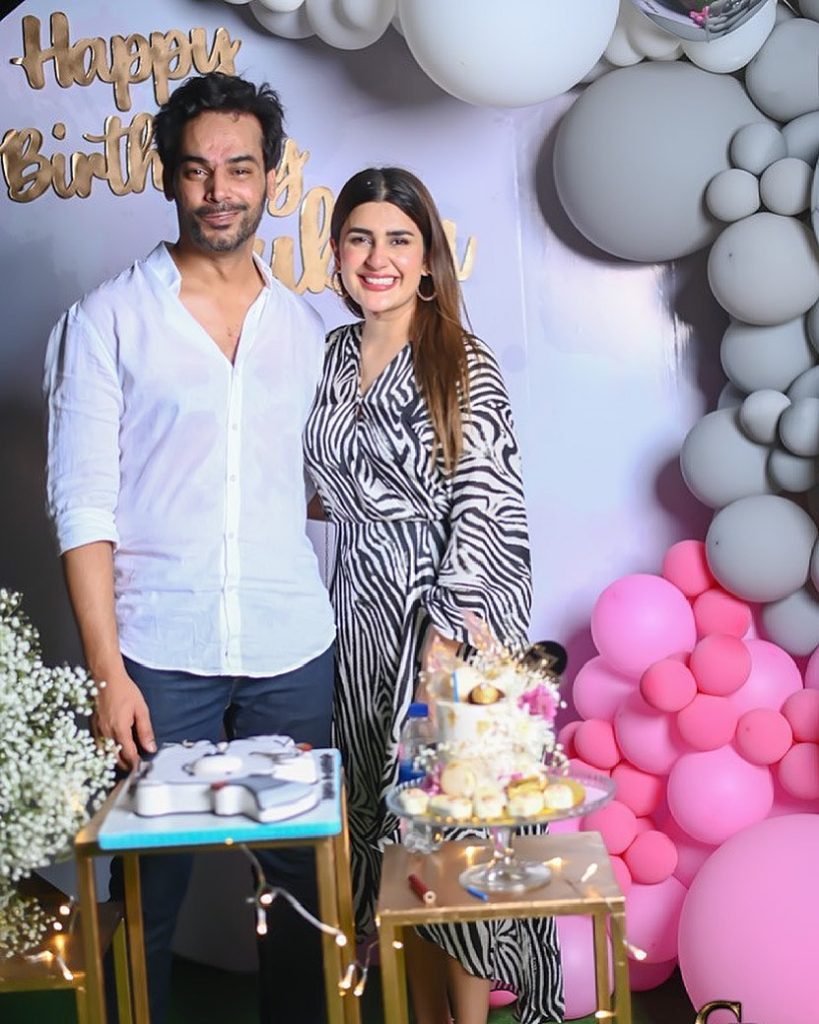 To the question, Kubra laughed out loud and Replied, "just to clarify you about Gohar, I and Gohar are very good friends and there is nothing like that, contrary to all the beliefs and contrary to all the messages, there is nothing like a relationship, we are really good friends and that's it" Here is the video link .
However, a fan said that her smile says it all. One fan said, "Ps: No Gohar was harmed in video"