This Sharmeen Obaid Vs AKUH doctor fiasco needs no previous context anymore, everyone knows when and how everything went down.
Sharmeen shared a note on her twitter earlier today to justify her stance and her previous tweets. It is a general agreement that what the doctor did was unethical and unprofessional and can't be justified as "alright" under any circumstances but the way Sharmeen Obaid handled the situation and especially her choice of words blew the whole thing out of proportion.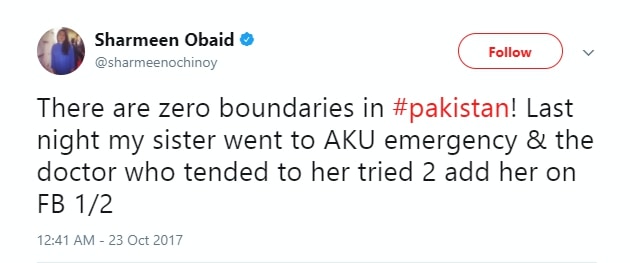 While Celebrities like Ushna Shah and Mahira Khan supported her stance Hamza Ali Abbasi and Haroon Shahid disagreed, this lead to a massive media debate and still is catching more fire.