Twitter has become the best place to get in touch with your favourite celebrities. Recently, Muhamad Amir had a chat session with his fans in which he revealed who he believes is the best batsman in the entire world.
who is currently the best batsman in the world according to u ?

— Muhammad Hamza Saeed (@masakadza09) July 16, 2017
Virat kohli https://t.co/MzcRQfBigg

— Mohammad Amir (@iamamirofficial) July 16, 2017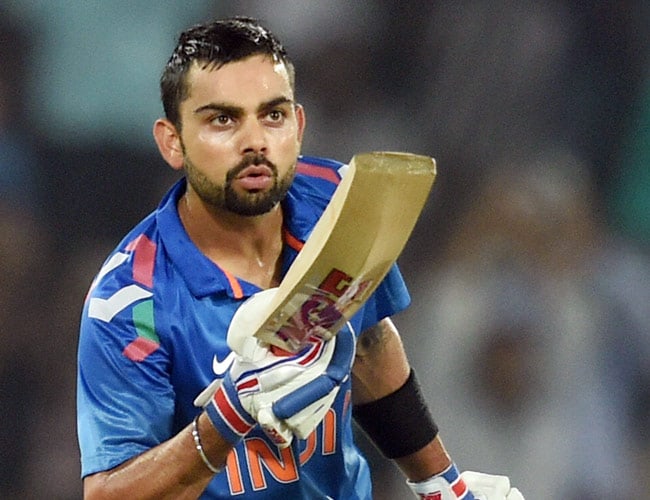 Can you believe it? The Indian Captain, who was mocked by a lot of Pakistanis for not being able to chase the score Pakistani team gave to the Indians in Champions trophy, is our star bowler's favourite batsman! The 'nahi hoga tujhse chase' still rings in our ears!
This is the twitter world's response to Amir's answer:
Bhai dil jit liya is pakistani ne 😍😍😍😍😍😍😍😍😍😍😍😍

— KISHAN JHA🦎 ˢᵘᵍᵃ (@kishanjha3) July 16, 2017
Bro he is the best and determined batsman, no doubt that he worked really hard to reach that place and become pride of Asia

— Affan Siddiqui (@affan_siddiqui) July 16, 2017
Thanks Amir ! You are a great baller & Prooves now that a greats person with sportsmanship spirit 👍👌😊

— Its Rush :) (@Hrithikstaan) July 16, 2017
I think you misspelled Ahmad shehzad

— shoto reborn (@Cosmiccdust) July 16, 2017
Sorry you are wrong, its Ahmad Shahzad

— चाचा lame मौंक (@oldschoolmonk) July 16, 2017